If you thought Messina couldn't get any better, think again because not one, but two Messina cocktail kits have just been announced. That's right. Cocktails. These DIY kits have been created in collaboration with Cocktail Porter and can be delivered right to your door.
For the indulgent dessert lovers, try the Dulce De Leche Espresso Martini flavour. From the comfort of your own home, combine coffee liqueur and cold drip coffee with Messina's famous Dulce De Leche Topping and Choc Hazelnut Spread, all topped off with shaved coconut.
If you like Piña Coladas and getting caught in the rain, then say hello to your new favourite drink. Messina's Coconut and Lychee Gelato has been combined with Tanqueray Gin, coconut water, pineapple juice and Verjuice for this tropical and creamy tipple, the Coconut and Lychee Giña Colada.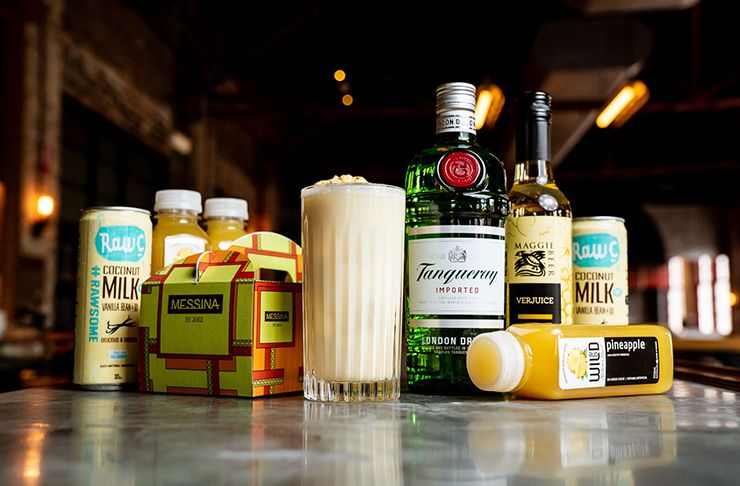 Both cocktails are available in two sizes with all ingredients included—the mini-kit makes six drinks and large kits make eighteen. Whether it's for Christmas Day or a special gift, order your Messina x Cocktail Porter kit today for the ultimate happy hour. Prices start from $85, get yours via Cocktail Porter.
Indulge your inner sweet-tooth with the best festive chocolates here.
Image credit: supplied