Mizuno is having a moment in the world of sneakers, but it's not just because they make a slick pair of runners. The crew behind the kicks do a lot of good out in the world, too, and have just launched the #ProjectZero movement alongside The National Breast Cancer Foundation with the aim to reach zero breast cancer deaths by 2030. Here's how you can help:
Pick Up A Pair Of Mizuno Wave Riders
Anyone that's ever ran in a pair of Mizuno sneakers will be aware they've got style, comfort and support dialled, and the limited edition Wave Rider Wave Knit is no exception. The Wave Knit upper is light and breathable, yet snug on foot to keep you in control regardless of if you're heading out for a meander around the park or a marathon.
There are several subtle nods to the movement on these runners, like the #ProjectZero heel tab and pink wave plate, but what you really need to know is that $20 from every pair of limited edition Wave Riders goes directly to the NBCF.
The first 200 people to get in on a pair of Wave Riders will also score themselves a pair of limited pink socks to match the sneakers and the movement.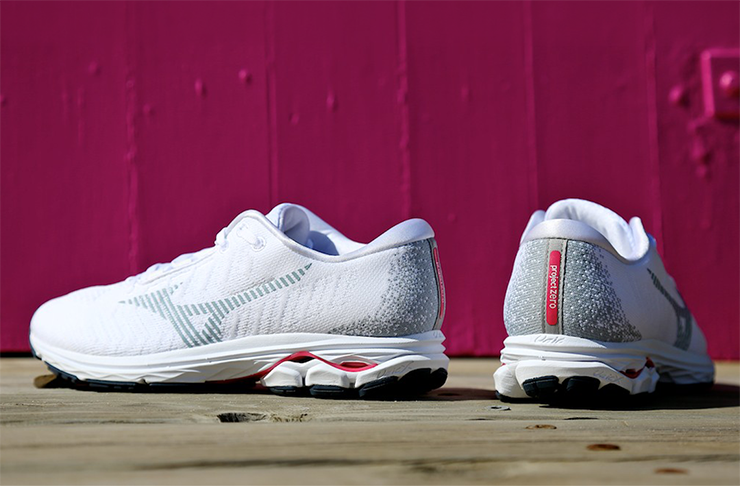 Donate to The National Breast Cancer Foundation
The NBCF has been instrumental in improving breast cancer survival rates. To put it into perspective, 76% of patients would be alive five years after diagnosis before research began in 1994, and now, that figure has improved to 96%.
There is, however, still work to be done to bring the death toll to zero. World-class research is the only way to stop people dying from breast cancer, and considering The NBCF receives absolutely no government funding, donations have never been more important.
As it goes with situations like these, any amount—great or small—helps. Donate here and do your part in bringing that number to zero by 2030.
Hit The Pavement
You might be a weekend warrior knocking out a casual 3km, or perhaps that marathon is calling you? Regardless, heading out for a run is a great way to get involved with the community while raising awareness for NBCF and Mizuno's mission. All you need to do is share your run, your stats or your Mizuno kicks on socials using the hashtags #ProjectZero or #RunForResearch, and you'll be showing others how they can help bring the breast cancer death toll to zero by 2030.
Image credit: Supplied
Editor's note: This article is sponsored by Mizuno and proudly endorsed by Urban List. Thank you for supporting the sponsors who make Urban List possible. Click here for more information on our editorial policy.