Dads are pretty cool. But not all dads are totally clued up when it comes to self-care. This Father's Day we think it's time to help your dad take looking his best to new heights. Ditch the fancy cufflinks, happy socks or sixpack of beers and say g'day to online men's health clinic, MOSH.
These legends are committed to creating a world where men look and feel their best. If your dad is anything like ours, he won't know the first thing about taking proper care of his skin and hair (that's if he's lucky to have any left). But fun fact, apparently 60% of men would rather have more hair than money or friends. Luckily, MOSH has worked hard to create the ultimate self-care products that are simple, affordable and easy to use. Plus they'll have your special man looking squeaky clean in no time.
Our best picks to treat your dad (or yourself) with this Father's Day are Mosh's brand new Daily Skin Trio ($140) and their highly popular Ultimate Hair Kit ($199). The Skin Trio includes three months' worth of daily cleanser that'll help your dad say goodbye to the dark circles under his eyes and hello to softer and more youthful skin.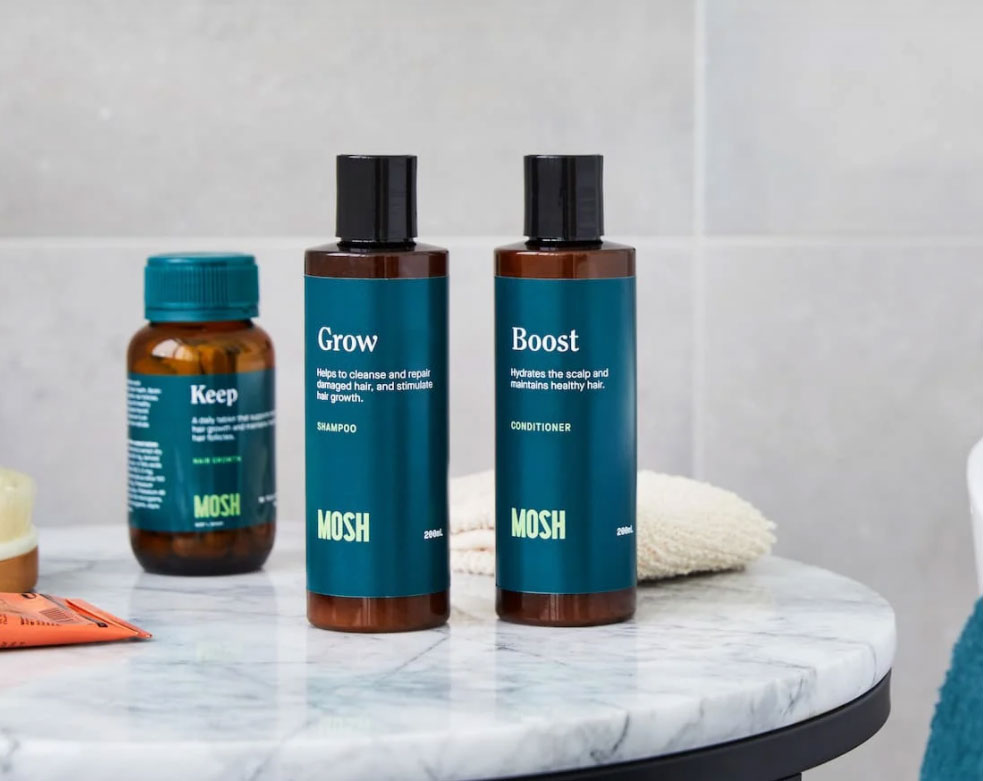 Pair this trio with the Ultimate Non-Prescription Hair Kit and your dad will be looking top-notch for that epic Father's Day feast you've got planned (subtle reminder). The set includes a shampoo, condition, serum and vitamins that'll get those luscious locks flowing and glowing.
The beauty of these Father's Day gifts is that they can be purchased from the comfort of your couch. Mosh is offering $50 off first-time subscriptions so your dad can say hello to a beautiful green gift box filled with his favourite care products every three months. There are no lock-in contracts and a 90-day money-back guarantee so you can cancel whenever (but we're pretty sure you'll love them). Snag this deal before Sunday 6 September!
Find out more about MOSH here.
For more Father's Day gift ideas, help dad to plan his next big holiday with this beautiful luggage.
Image credit: MOSH
Editor's note: Urban List editors independently select and write about stuff we love and think you'll like too. Urban List has affiliate partnerships, so we get revenue from your purchase.