We know you would (shamelessly) risk arm and limb #fortheInsta. Like seriously, our social followers depend on it. *Hair flip*.
Melbourne-born travel giant, Intrepid Travel totally gets this, which is why they just released their most Instaworthy destinations for 2018. So while you're jumping out of planes for an epic, free falling selfie or snapping photos by the truckload, check out these Instaworthy destinations in 2018. You might want to start budgeting now...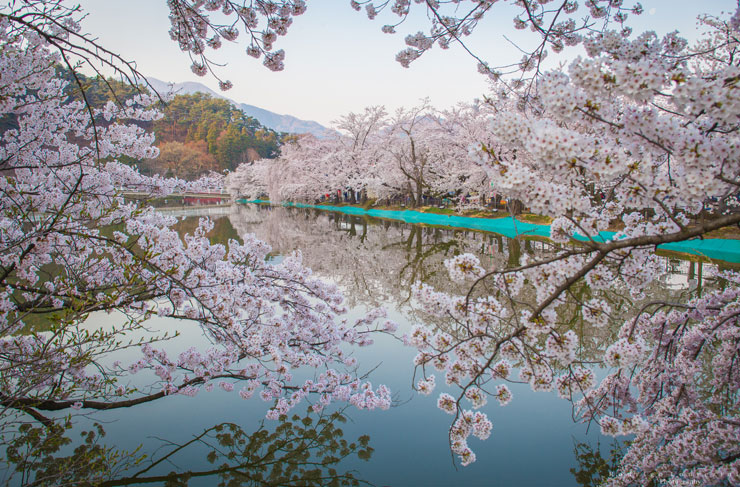 Japan
Snap your way through Japan on an Instaworthy (and envious) trip of a lifetime. If you care at all about making your followers jealous, book it. Seriously, snap your ramen, Mount Fuji, Tofuku-Ji Temple in Kyoto and of course, the iconic cherry blossoms that you can find throughout the country (the best time to go is early April, and remember, the bloom flows from south to north). One last pro tip? Okunoin cemetery in the little mountain town of Koyasan. Just Google Image that sh*t. Go on, we'll wait.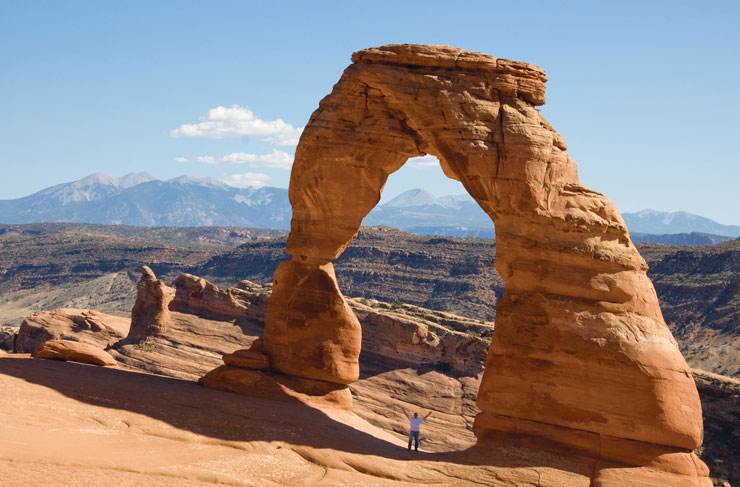 Utah
Utah might seem like it's in the middle of nowhere ('The middle of nowhere' is pretty much their unofficial number plate slogan'), but that's usually where you get the best Insta snaps. Head to Zion National Park to add an epic splash of red to your Insta feed, or to Arches National Park, where you'll see some oddly shaped, natural sandstone arches smack bang in the middle of the desert (natural rock formations are freaking mind-boggling, amiright?). Don't skimp on the hot air balloon ride over Canyonlands National Park, either. We can't promise anything, but an Instagram of that might get you over 200 likes.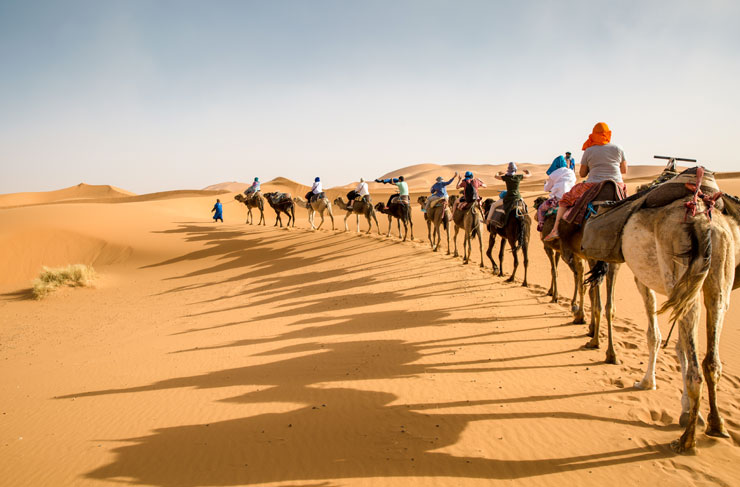 Morocco
Add a little culture and colour to your feed with a visit to Morocco. For the best 'grams, wander through the blue hues of Chefchaouen's Old City, where you'll be snapping photos left and right. (Seriously, search #chefchaouen on Instagram…book your ticket yet?) Then head to Merzouga Desert, where you'll find camels plodding across orange sand dunes that stretch on for miles. But if you want a photo of something that will blow your followers' freakin' socks off, head to Ait Benhaddou—it was used as part of the set for Game of Thrones. Say hi to Daenerys for us!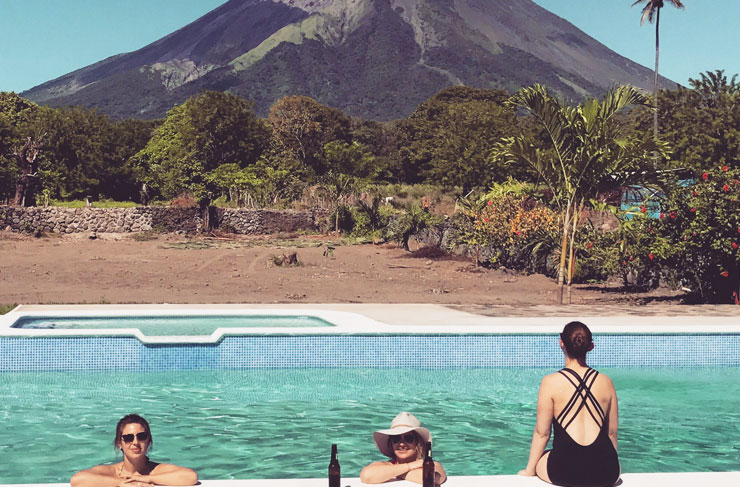 Nicaragua
You know what area of the world is seriously underrated? Central America, baby.Vamos! Fly on over to Nicaragua to see crystal clear blue water, volcanoes and bustling markets. Get some brightly coloured fish and coral on your feed with a trip to the Corn Islands. Then check out the Islets of Granada to spot a few wild monkeys at the bottom of Mombacho volcano. And here's a serious inside scoop—Ometepe Island. Hardly anyone knows about this place, and Intrepid has found a hotel at the foot of an actual volcano. Swimming pool included. Niiiiiice.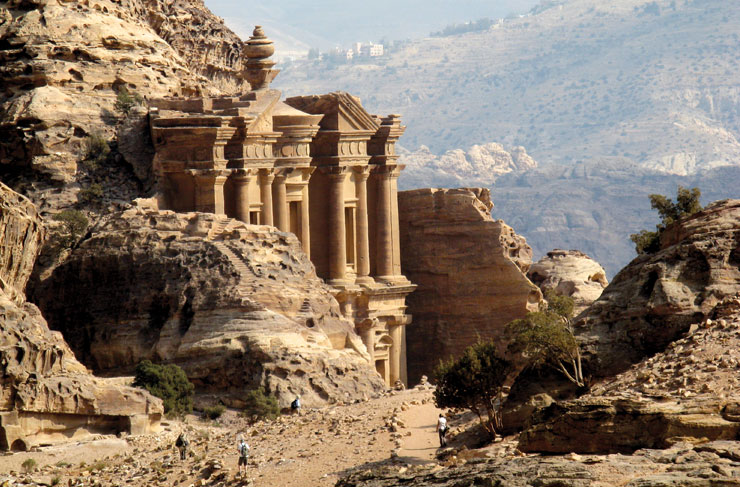 Jordan
What do you picture when you think of a desert? Sand, rocks, cactus, camels? Yup, you're picturing Wadi Rum in Jordan, and it's totally Instaworthy. Wait to snap your photos at night, because the stars light up like nothing you've ever seen and you'll be able to snag a clear photo of the Milky Way. That's not something you see on your feed everyday! Next step, the ancient city of Petra (you might remember this one from Indiana Jones). And don't worry about lighting. This city can't escape the sun. Honestly, this should have already been on your bucket list.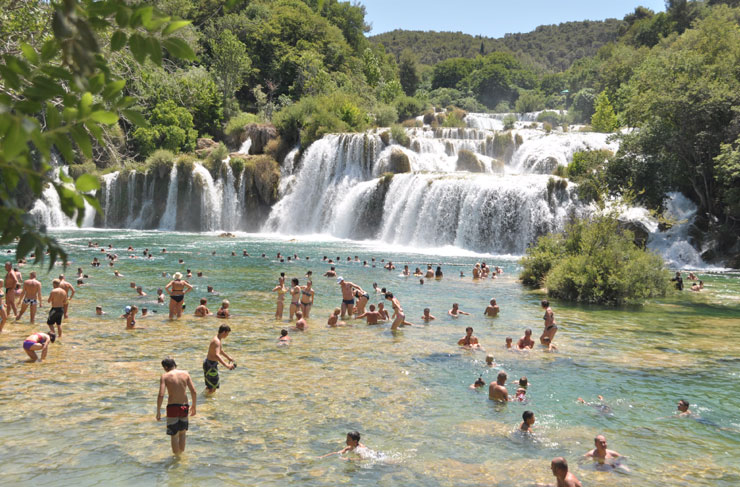 Croatia
See Croatia from a different perspective by partying touring around its islands by sailboat! We know, excellent idea, right? Hold tight to your camera and sail through Hvar's Old Town (one of the oldest in Europe) and take a few pics of its stone-pebble beaches (might even see a celeb or two). Then sail on toward Brac, which has the bluest water and whitest sand beaches you've ever seen. Don't believe us? Search #brac on Instagram...oops, your jaw's on the floor, mate. Your feed's about to create a lot of FOMO back home...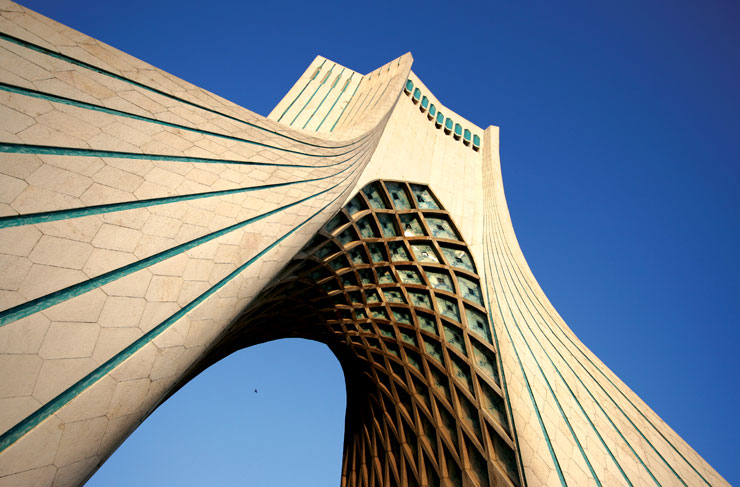 Iran
Put Iran on your bucket list, because this is a 'grammer's heaven. Snap your way through Amir Chakhmaq Square (which was built in the 9th century) and the bazaars and wind towers of Yazd. Then spend hours being mesmerized by the colorful Nasir Al-Mulk Mosque and the Sheikh Lotfollah Mosque. And here's one you won't find in any travel brochure—the Alborz Mountains. A proper luxe skifield, right outside Tehran. You can carve up the piste with everyday Iranians. Oi, this is making us want to jet there right now!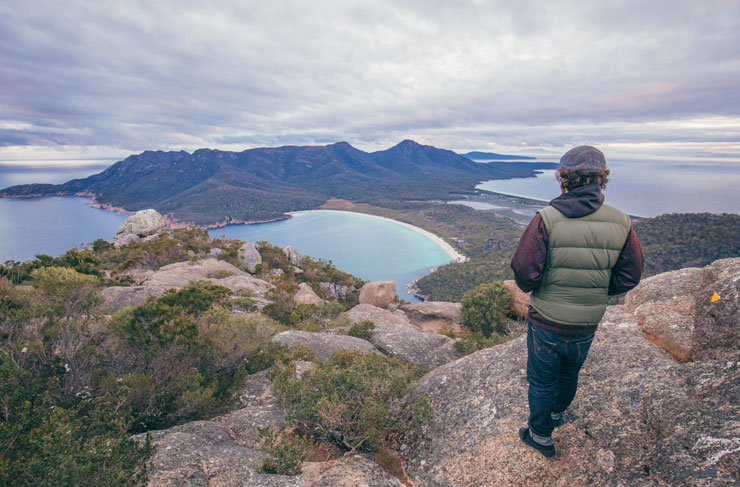 Tasmania
Never let it be said you have to travel 27 hours to get a good 'gram. Tasmania is calling your iPhone's name, with its waterfalls, mountains and beaches. Hop on a quick flight to Tazzy and plop yourself right on the sand of Wineglass Bay (props if you BYO wine). The walk over the isthmus (Google it) from Coles Bay is a pretty sweet trek too. Next step: a selfie at the Bay of Fires. And if you don't hike to the top of Mount Wellington for a panoramic view of this fine island, then we will.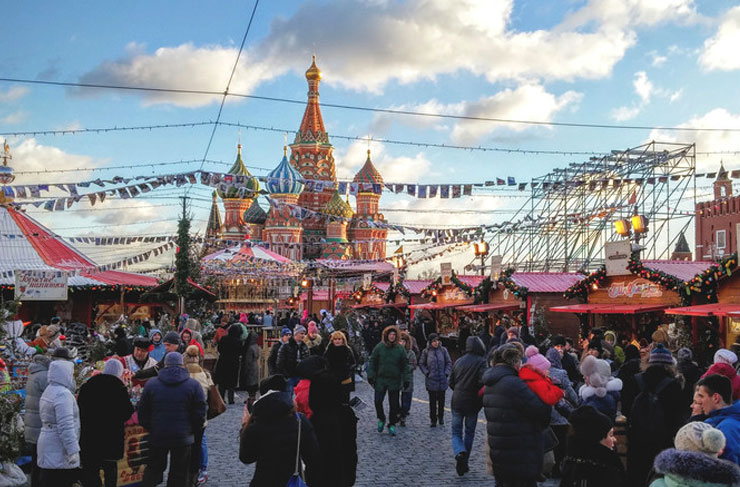 Russia
Russia? Instaworthy? Yep, really. If you want a serious jaw-dropping sight, go see the Red Square in Moscow. The vibrant, red buildings will hit you with an audible "holy shit that's awesome". And the almost animated-looking St Basil Cathedral will have you wondering if it's even real. After that you've got to hit up St Petersburg, the Venice of the North, and weave your way through the canals. Who knew the Russians could be so...colourful? We'll see you later for a vodka nightcap.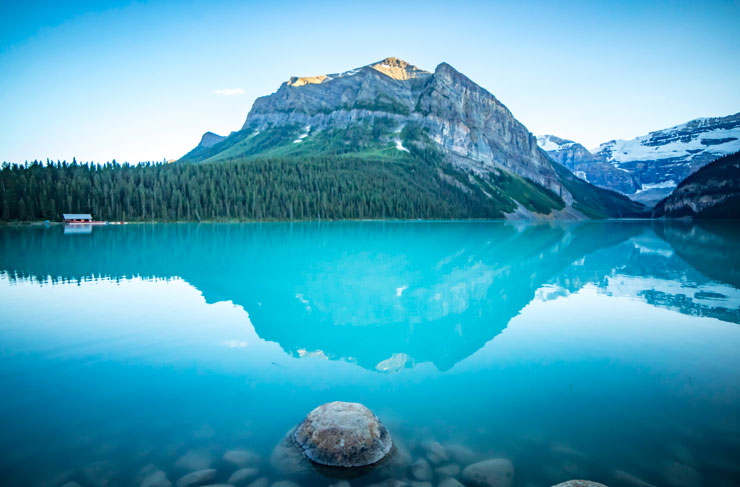 The Canadian Rockies
A no-brainer. This place was Instaworthy before Insta was a thing. It's on all of our bucket lists to see the Northern Lights, right? So why not do it in 2018? You'll find them at Peace River in Northern Alberta, Canada during late autumn and winter. Once you snap a photo of the iconic green Aurora and post that to your feed, head to Maligne Canyon to see frozen waterfalls and ice caves. Don't see that everyday, do ya?!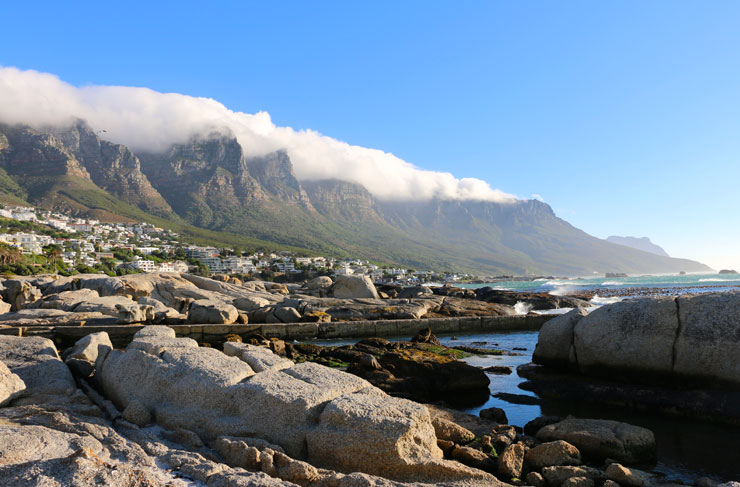 South Africa
We know you want to see a lion in the wild—who doesn't?! Zoom on over to Etosha National Park to spot some wildlife, then check out the world's highest sand dunes at Sesriem. If you want an epic Instagram, grab the GoPro and shark cage dive with Great Whites off the coast of Gansbaai. Oh, what a toothy smile those sharks have...
Speaking of Instaworthy...we left out Tulum in Mexico. Shame on us. If you're going there this year, here's how you should spend the first 48 hours.
Image credit: supplied