There's no denying that a plant-based and sustainable lifestyle is reaching new and lofty heights. We adore our KeepCups, snacking on vegan burgers and our earth-friendly sneakers, and most recently, it's hit our bathroom cabinet shelves. That's right, we're talking about the clean beauty movement.
In the beauty industry, however, it can be difficult to know who stands for what, and what ingredients we're actually slathering on our faces every day and night. When traipsing down the aisles of cosmetics stores, we would be hard-pressed to find skincare where we actually understand the ingredients labelled on the back of the bottle. SLS? Parabens? We don't know about you but we would always just reach for the fancy-looking bottle and be done with it.
Well, finally gone are the days that we would have to choose between our skin and the planet. The future is here people, and our skin is looking oh, so bright.
So if you're chasing that forever youthful Jennifer Anniston look while helping the planet, look no further than Aussie label, Zivany Skincare.
Launched in 2018 by Ivy Bendixen after dealing with rosacea acne as a young adult, she set out to create a skincare line she wanted herself: plant-based products that were effective and multi-functional. It's Australian made, ethical, vegan, cruelty-free and packed full of natural ingredients that actually work. Basically, Zivany just wants you to be able to take your healthy lifestyle and apply it to your skincare routine.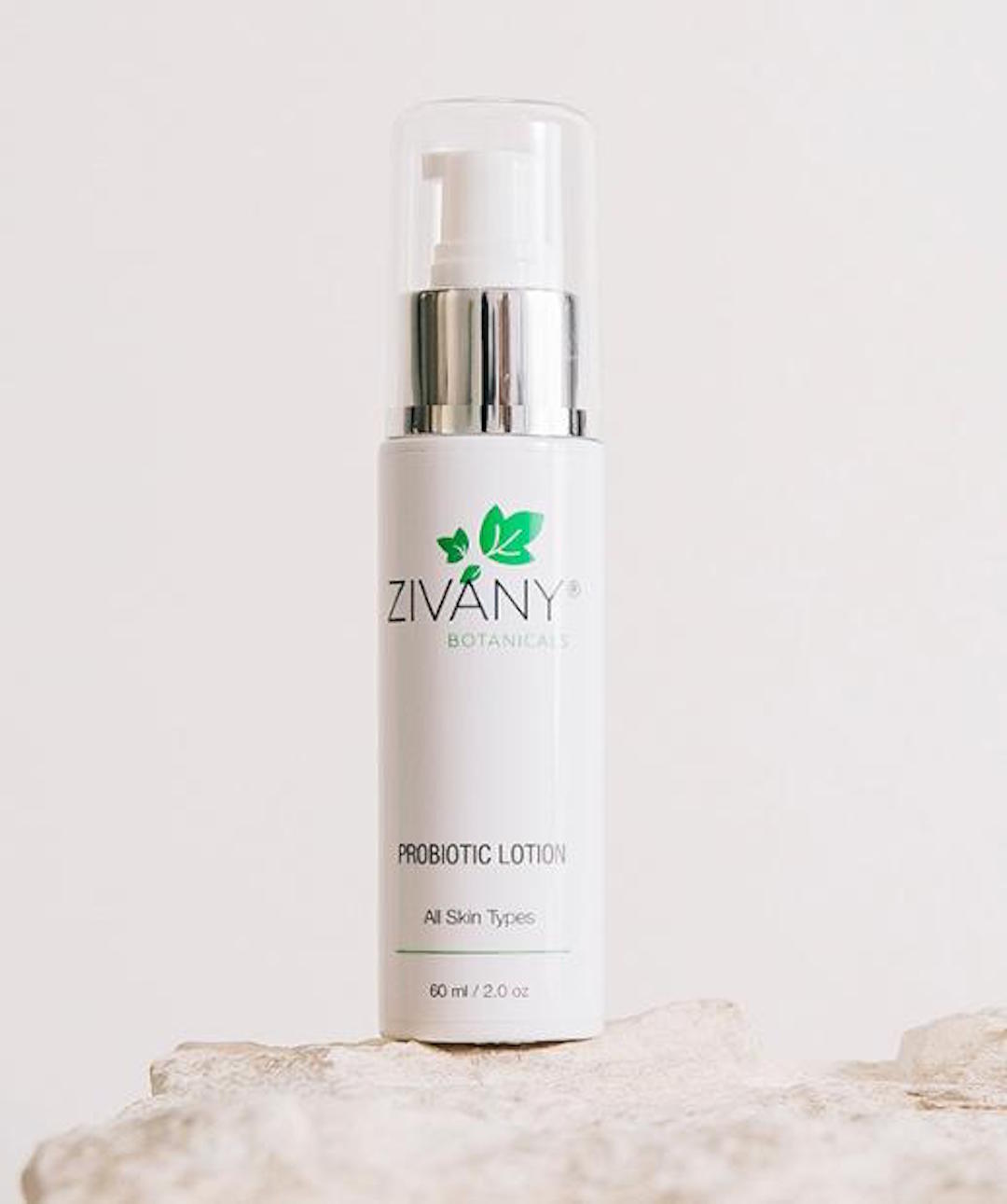 In our opinion, the line's MVP is the Probiotic Lotion. It's a lush, moisturising serum that aids problematic and blemish-prone complexions. It's a blend of Agave Nectar, a plant biotic that contains high levels of fructose and glucose which helps to lock in moisture and keep the skin hydrated; Lactobacillus, a probiotic that delivers healthy bacteria to the skin and cleans up congestion and break out causing bacteria, and Native Tasmanian Blue Gum Extract which purifies, brightens and balances the skin. Yeah, she's a game-changer.
The entire line is just 12 products because who needs one million different products when you can have just a few that do all the hard work? We're talking everything from an exfoliating masque and creme cleanser to lemongrass body scrub and glow serum. Truly, there's something to satisfy every skin type and concern.
You can also feel good knowing that the Zivany range is small-batch, which means there's less waste going into landfill and each product is bottled in sustainable and recyclable packaging. And that's certainly something we can get behind.
Get set to take your healthy lifestyle to the next level with Zivany's Botanical Skincare Range. It's the vegan, cruelty-free, chemical-free and no-fuss skincare range you need lining your bathroom cabinet.
Image credit: Neemias Seara, Zivany Skincare
Editor's note: This article is sponsored by Zivany Skincare and proudly endorsed by Urban List. Thank you for supporting the sponsors who make Urban List possible. Click here for more information on our editorial policy.