There are times in life when you just need to get away from the hustle and bustle of the city and treat your body and mind to a little TLC. Sure, you could head to some far fung, exotic destination, but why would you when our neighbouring Aotearoa has so many beautiful places you can head to and restore your soul?
With venues across both the North and South Island, there are wellness retreats, eco-friendly spots and utterly stunning views to calm your soul.
Here is where to find the best retreats in New Zealand.
Mana Retreat
Coromandel
See why the Coromandel is a hot spot while spending time at Mana Retreat. There are plenty of health and wellness options, from a family relaxing weekend, a meditation retreat, a men's retreat, and training courses including osteopathy and dance training. The sanctuary is nestled in the hills of the Coromandel Ranges and has an amazing view looking down on the ranges.
Aro Hā
Glenorchy
For breathtaking views and an experience like no other, stay at Aro Hā Retreat, just outside of Queenstown. If you've been to Queenstown you will understand the beauty of the place, and if you've done the drive from Queenstown to Glenorchy you will be very pleased to hear that Aro Hā is located along this road. The retreat has advanced eco accommodation and permaculture based self-sufficiency. Located in the stunning Southern Alps, it is designed for the rejuvenation of the human spirit and the 'wellness adventure' includes yoga, strength training, spa therapy, Sub Alpine hiking, massages and a wholefoods vegetarian menu.
Te Wahi Ora
West Auckland
This retreat is just for the ladies. If you need a little getaway then stay at Te Wahi Ora, at West Auckland's Piha. The retreat takes daily admin like cooking and cleaning off your hands, with all meals provided and breakfast delivered to your room. You're very much encouraged to do as little as possible…or as much as you like. If you want extra services, there is counselling, spiritual direction, Bowen treatment, and therapeutic massages. There are a variety of accommodation options, from a deluxe sea view suite to a restored retro caravan.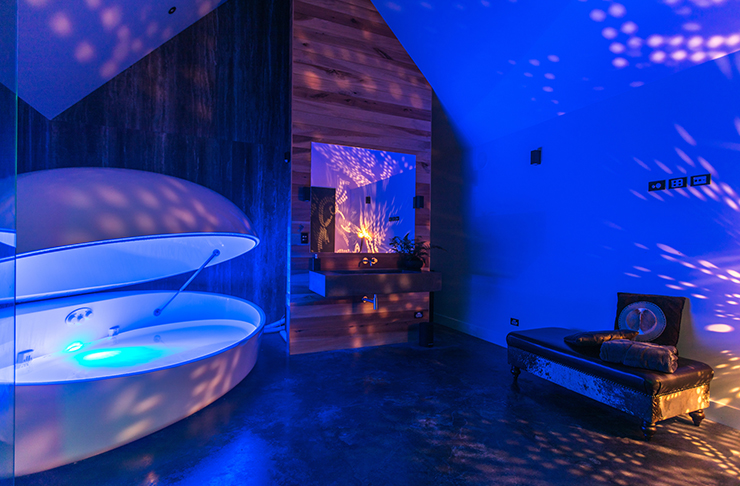 Earth Energies Sanctuary
Mangatarata
Nestled in the rolling hills of Waikato you'll find Earth Energies Sanctuary. Sprawling across 200 acres there are private cabins for two or four people as well as therapy rooms. Opening in May 2019, it is the ultimate relaxation retreat, seeking to bring balance to your body and mind. There are half or full day packages to release stress and anxiety while increasing creativity and mindfulness. Stay overnight and enjoy a welcome hamper filled with local produce and wake up to a farm fresh breakfast basket.
Anahata Retreat
Takaka
To nurture your spiritual side, visit Anahata Retreat. It's located in the midst of the native beech forest, overlooking Golden Bay on the top of the South Island. This residential eco-yoga retreat will have you learning about living sustainably and exploring different variations of yoga. You will learn about the yogic lifestyle, as a way of living and your attitude towards life. We're thinking of it as a spiritual awakening.
Ridge Country Retreat
Waitao
If roughing it and living off the land isn't quite your thing, then head to the Ridge Country Retreat, which provides luxury accommodation. Tucked away in native bush in the Papamoa Ranges resides this tranquil place. Stay for a yoga retreat or weight loss and wellness retreat, and enjoy the panoramic views while taking a dip in the geothermal pool. Please note that Ridge Country Retreat is currently closed for exciting renovations. They're adding a new conservatory, extra beauty treatment rooms and a new in-ground geothermal pool. They will commence retreats at the end of July 2019.
Te Hine Ruru Retreat
Russell
Take a trip up north and spend some time perfecting the art of meditation at Te Hine Ruru Retreat. This dreamy retreat is waterfront and is set on 40 acres in the magnificent Bay of Islands. It is designed for women to enjoy daily yoga and meditation while enjoying delicious food. There is an on-site masseuse along with energy healing including Reiki and Chakra Balancing. If you want to do more activities, you can go kayaking, swimming, walking and enjoy the local cafes.
Solscape
Raglan
For the hippies, head to Raglan and get your yogi on at Solscape. This surfer town will have you head-over-heels for the relaxed vibes and adventures to be had. Solscape is an eco-friendly retreat located at the foot of Mt Karioi, providing breathtaking views over the Tasman Sea. Attend courses and workshops in sustainability, enjoy plant-based eco cuisine and practise yoga. For those wanting more of an adventure, take a surf lesson at the Solscape Surf School, go horse riding, rock climbing or kayaking.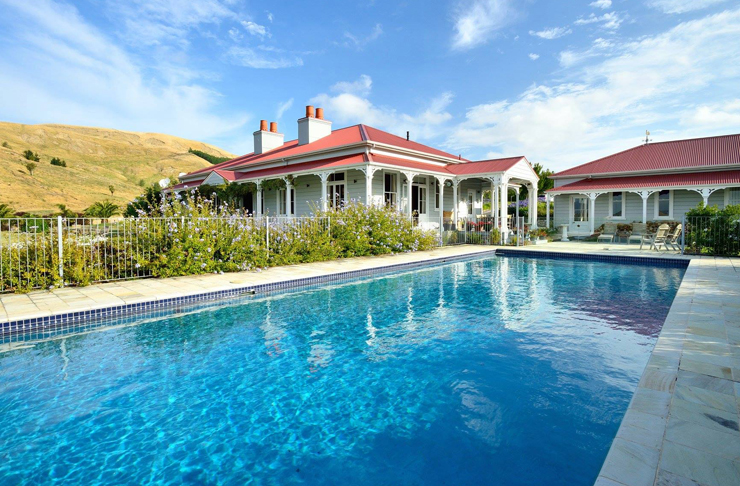 Cape South
Hawke's Bay
This holistic health and wellness retreat will have you glowing from the inside out when you return to normal life. Cape South is located in Cape Kidnappers of Hawke's Bay. The retreat provides individualised therapy and will assist you in gaining wellness on all levels of your being—physical, mental, emotional, energetic and spiritual. Choose from a day clinic, two to seven-day packages or even longer if needed.
Image credit: Aro Ha, Earth Energies, Cape South