There's something about a magical island getaway, isn't there? The feeling of escaping it all and just chillin'. And how lucky are we to have one of the most beautiful islands in the world right on our very own doorstep?
That's right kids, we're talking about our perennial fave, Moreton Island.
Not only is Moreton the third largest sand island in the world, this slice of paradise has simply got be seen to be believed. We've lost count of how many times we've visited and marveled at her natural beauty.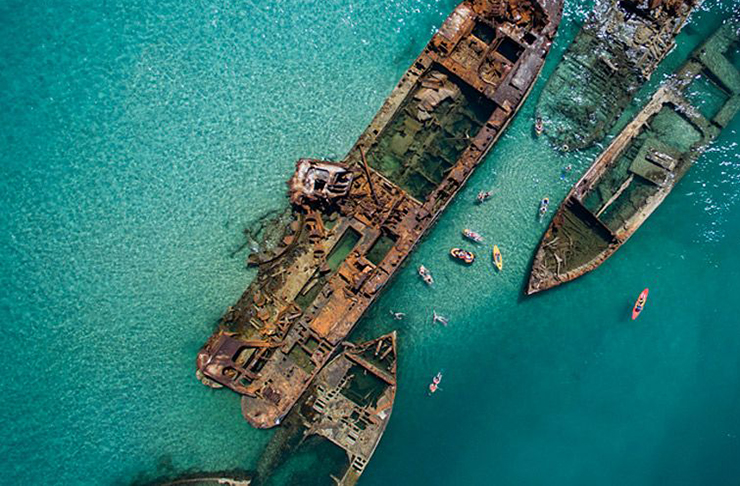 Admittedly one of our fave things to do on Moreton is snorkel around the Tangalooma wrecks. From the moment you arrive on the ferry your eyes are draw to the wrecks and their stark contrast to the turquoise water, dense green bushland and pure white sand beaches. It's simply breathtaking.
The wrecks were originally created when fifteen vessels were sunk deliberately to form a break wall so small boats could have safe anchorage, but it's also the perfect snorkelling spot where sea life seemingly flourishes.
So when we found out Tangaloma Island Resort were switching things up and offering an illuminated night kayaking around their famous wrecks we were intrigued to say the least. How does one even kayak at night we wondered? Well, we're glad you asked.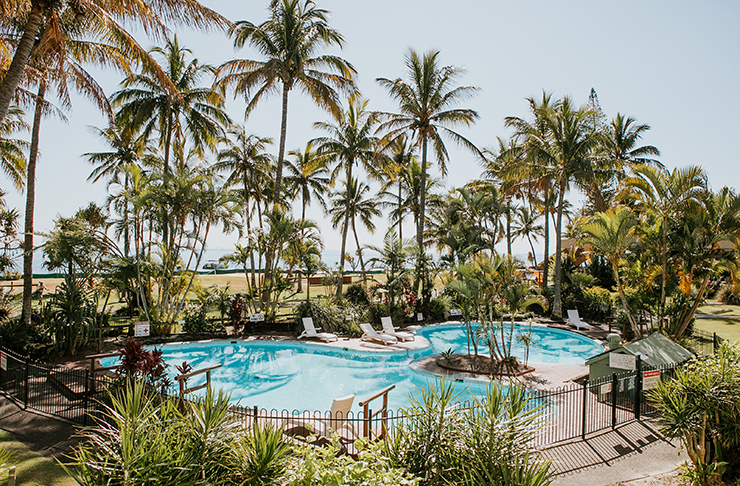 You'll be led by an expert tour guide as you discover a hidden underwater world of nocturnal nightlife. And this will happen all in the comfort of your very own completely clear kayak, making it easy for you to see through to the ocean floor. Now that's a view!
The special lights that are attached to the kayaks omit a bioluminescence light which then makes the sea life literally appear to glow. How incredibly cool is that?
And what animals can you expect to see? Think: starfish, dugongs, dolphins, turtles and over 200 different species of reef fish. What more could you possibly want during a water adventure on a tropical island?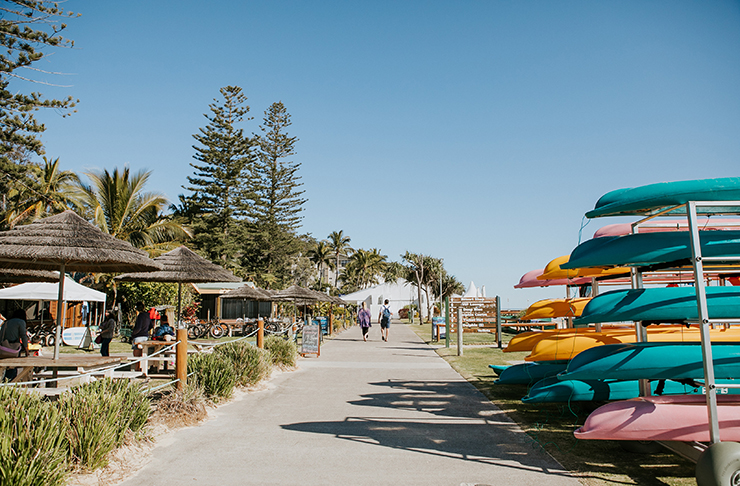 The night kayaking is available daily, and due to increased popularity bookings are essential. We're recommending snorkelling by day and kayaking by night. Sounds like bliss to us.
Well see you on Moreton, kids!
The Details
What: Illuminated Night Kayak Tour
Where: Moreton Island, Tangalooma Island Resort
When: Operates daily; 5pm departure
Cost: $79 per person
For more details check here.
Love Moreton Island? We rounded up the best things to do on Moreton Island here. Did you know you can now glamp on Straddie? Find out all about it here.
Image credit: Amy Higg for The Urban List