Nothing nourishes your soul like a wholesome, healthy feed. And let's be honest, when you're busting it nine to five, kicking it in the kitchen to fuel your body with the best of the best when the day is done isn't always an option. Because sometimes we all need to close our laptops and press play on Netflix for a cosy night in.
Enter Nourish'd. This game-changing meal delivery service makes your life a whole lot easier with a bunch of ready-made meals that are essentially all gluten, preservative and additive-free (think your greatest meal-prep Sunday that doesn't skimp out on deliciousness and flavour).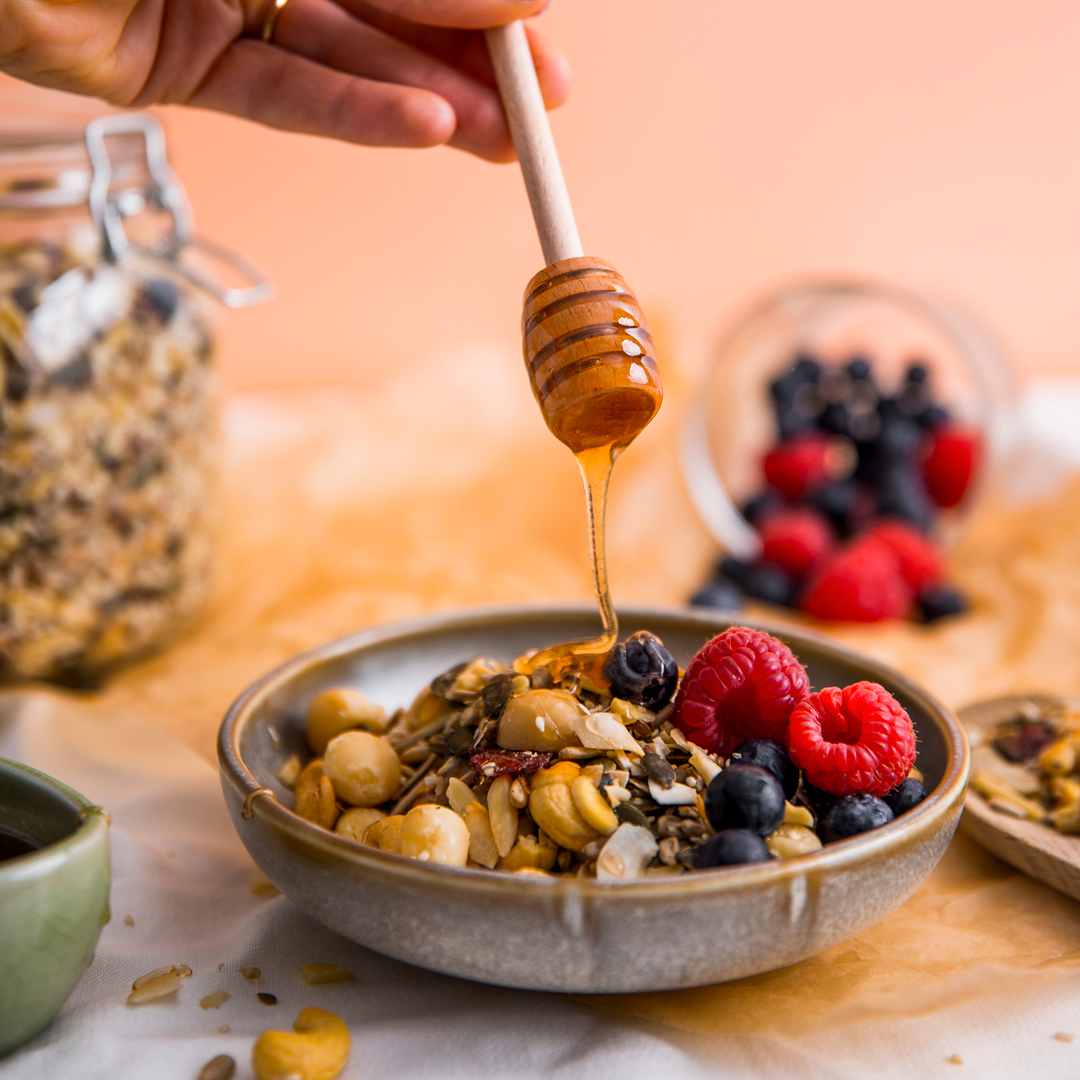 The team behind Nourish'd have pretty much hit the sweet spot with meal plans and subscriptions that let you pick and order meals for your needs whether that be sans gluten or lactose or to align with your vego or keto goals. You can also pick out a whole slew of serving sizes because just like ordering a new pair of jeans online, food is no "one size fits all" affair. On top of this, you can also buy one-off meals before you commit to a full-blow subscription (but trust us, it's so worth it).
You basically just have to order your meals on the Thursday before the week you want them delivered. There are over 50 meals on the menu which means you'll never be short of deliciousness or variety in meals and these look like anything from beef cheek ragu, a vegetarian brekky bowl, chicken masala, classic roast beef, curried sausage, mushroom stroganoff, paleo pumpkin lasagne, savoury mince with baba ganoush, Singapore noodles and our personal favourite—the chickpea dahl.
Take the meal-prep time out of your week and get your meals delivered like a masterchef pro. Shop it here.
While you're here, check out this sweet new skincare range designed to make your skin glow.
Image credit: Nourish'd
Editor's note: Urban List editors independently select and write about stuff we love and think you'll like too. Urban List has affiliate partnerships, so we get revenue from your purchase.