We've been utterly obsessed with Miiesha since she burst onto the Aussie music scene mid last year. Her sound? A smooth, honey-like tone with echoes of Solange and FKA Twigs that's quickly cementing itself as one of the biggest voices of 2020.
The incredibly talented singer, is a proud Pitjantjatjara woman whose heritage is beautifully entwined within her music, with tracks like Black Privilege and Drowning offering a moving insight on Aboriginal rights in Australia.
Recently dropping her debut album Nyaaringu, we caught up with Miiesha to talk about her unique sound, how the album became a family affair and what she's been getting up to in lockdown.
You grew up in Woorabinda, central Queensland, how much has your upbringing inspired your sound?
My sound has been really influenced by where I'm from, from what music mob play in community, to what I want to say in my songs.
Rewinding a little, what were your earliest musical influences?
Growing up my mum would play a lot of 90s-00s RnB and gospel in the house, Mariah Carey, Yolanda Adams, Janet Jackson, these beautiful voices. So that really shaped how I sing.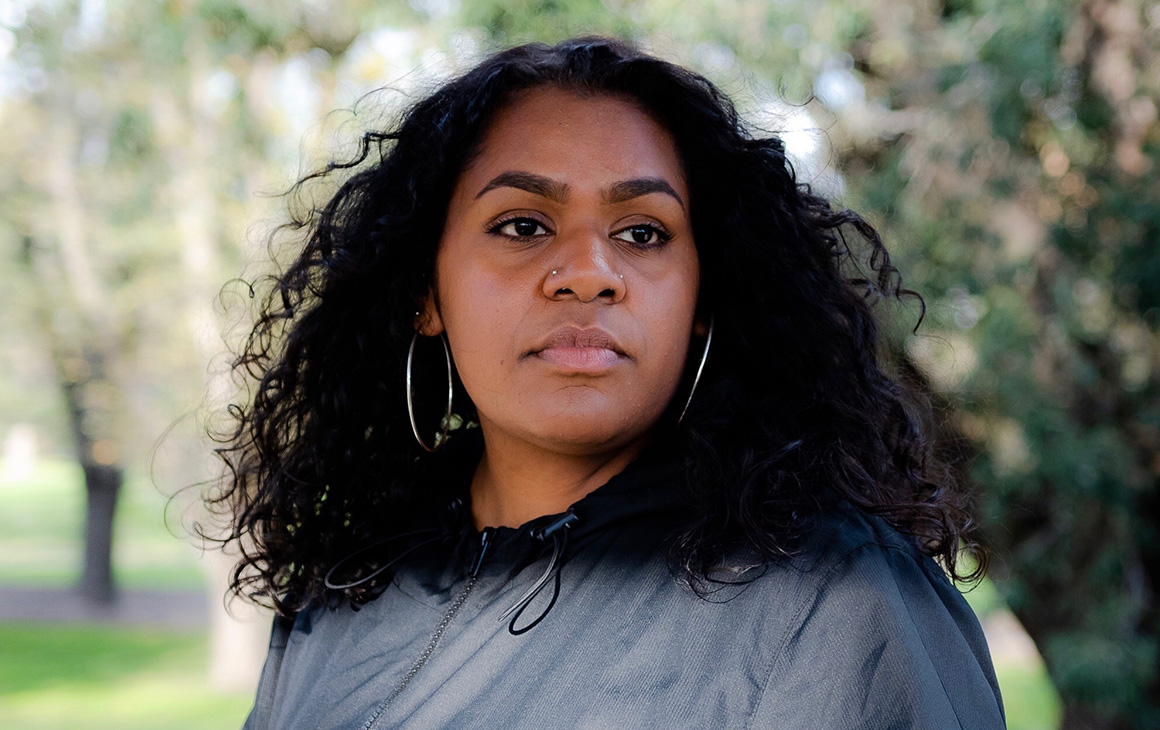 And which musicians are you vibing today?
Today I listen to lots of different types of music. Always a lot of RnB though, like Summer Walker, Jhene Aiko, Tink, Mariah Carey and some Ty Dolla $ign.
Nyaaringu, is packed with incredible beats. How did you go about crafting such a powerful album?
Most of the songs were just written to keys. I had a few of the song ideas in my head, and after talking with my Nan I knew what I wanted to say. Sometimes melodies are first, sometimes lyrics. Then IAMMXO, who produced the whole collection, would work his magic!
Songs like Black Privilege and Drowning give me goosebumps every single time. What are the messages you're hoping to convey with your music?
I think every project I do will be about something different, but for Nyaaringu it was as my Nan says in an interlude "every generation helps break down discrimination and racism". I just want people to know more about where I'm from, me and my people. I want to educate and inspire others.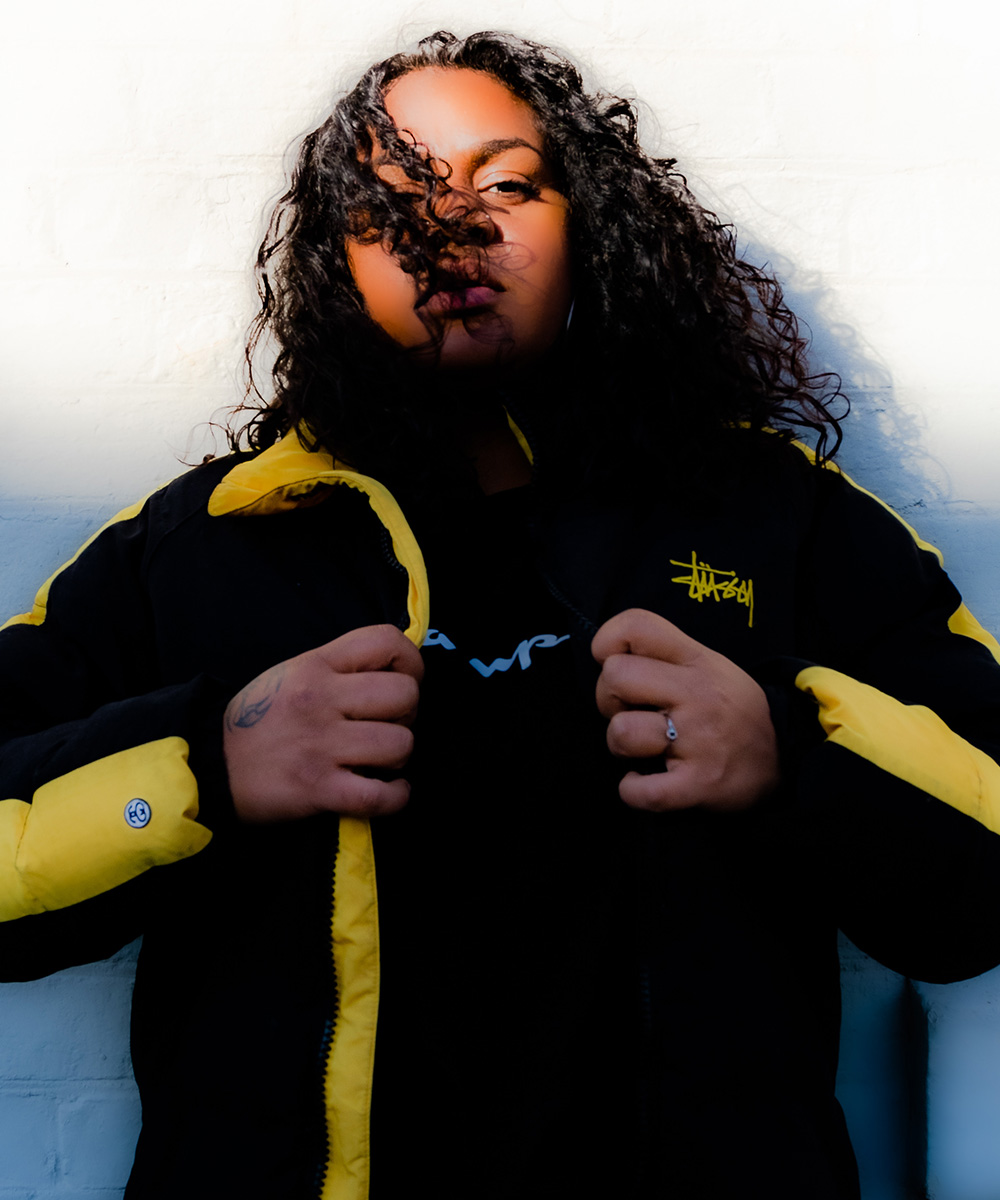 Those spoken interludes from your nan throughout the album are beautifully personal and empowering all at once—can you talk me through that particular creative choice?
Growing up she was always there you know, like a rock for us, and she would tell us yarns to encourage and educate us on how to be in this world. How to be from a mission community, how to be black, how to be a woman, how to go after what you want. She drove me all the way down to NSW to start this music journey, and it was on the second day there that we sat and I recorded our yarn. It was a kind of way of passing down knowledge to other generations, but also how much my story has been impacted by hers.
Self Care is an absolute banger, I've been playing that on repeat. I read that your cousin is the one playing the didgeridoo in it—how did that collaboration come about?
Yeah, the song was basically done and I went back home to Woorabinda to show the community. My cousin, Jordan, plays Didge at a lot of events in Rockhampton (Darumbal) and I thought that it would be a really powerful way to finish the music of Nyaaringu off. I think he was on lunch break from work, so did it in his paramedic uniform!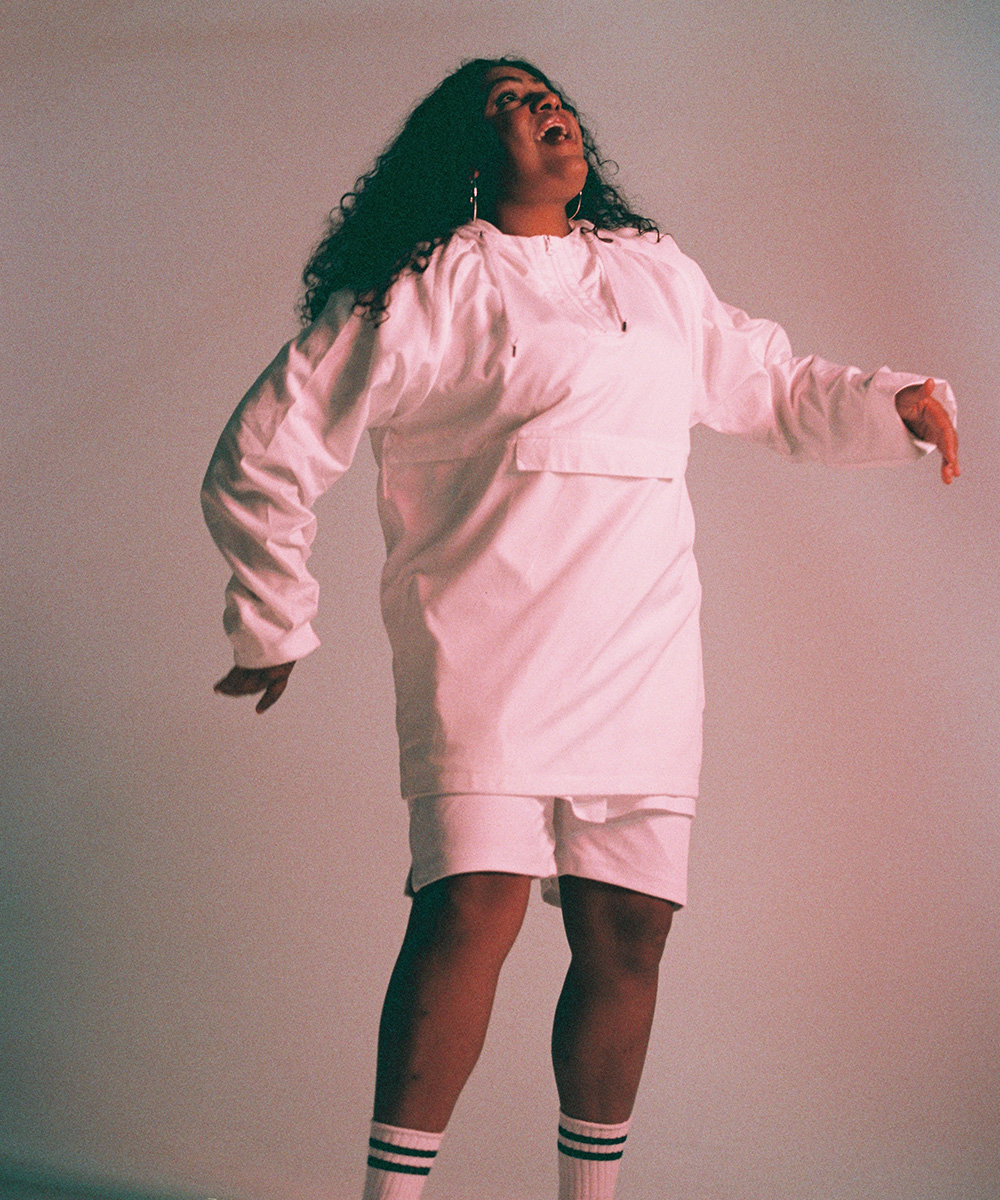 How have you kept busy during these months of lockdown?
Lots of new music, PlayStation and movies. I've been stuck in Melbourne and unable to get home, but I'm leaving soon, so will be nice to see family.
Finally, what are some dream collaborations you'd love to make happen in the future?
There are so many artists I'd love to work with in the future. already have some cool Australian collaborations on the way, and then internationally I'd love to work with some RnB artists like Jacquees and Summer Walker, and Yebba is crazy good. I'd love to have some deadly features from rappers too!
Bliss out to Nyaaringu below.
Image Credit: EMI Music