Interscope Records' co-founder Jimmy Iovine is known for being a propeller in the wind of change. In an interview on the release of the 2017 documentary The Defiant Ones, a four-part series that dispels the true story of Dr Dre and Iovine's incredible impact on music, he talks about fear and change being the ultimate engine for creativity. It's the "necessity is the mother of invention" sort of thinking that seems so vital right now.
"Everyone's frightened," he said. "It's how you deal with that fear. It's very, very powerful. And what you've got to do is get it as a tailwind instead of a headwind."
We meant to publish these interviews—with JAWNY and renforshort, just two rising stars in the spotlight of Interscope's next generation of sound—prior to the COVID-19 global crisis, following the Interscope showcase at Wayward Brewing Co. in Sydney. It was an intimate, but crowded night at a pint-sized Marrickville brewery that also featured a set from Col3trane, and, right now, feels like a page torn from another space and time.
Even so, in the light of the current state of the world—this piece feels all the more important. Because we need to support burgeoning musicians around the world, because the show must go on somehow, and because we need new music now more than ever before. And also because, as the legendary Iovine knew way back then, "we're built to move on"—and music is there to help us get through.
So in your self-iso working from home life, we recommend tuning into renforshort, a Toronto native whose sound is a bit Eilish and a bit Jorja Smith with a Nirvana twang.
Then, when you're ready to crank up the vibe, switch to JAWNY, a Bay-Area guy with a background in beat-making and stacks of surfer-rock attitude.
renforshort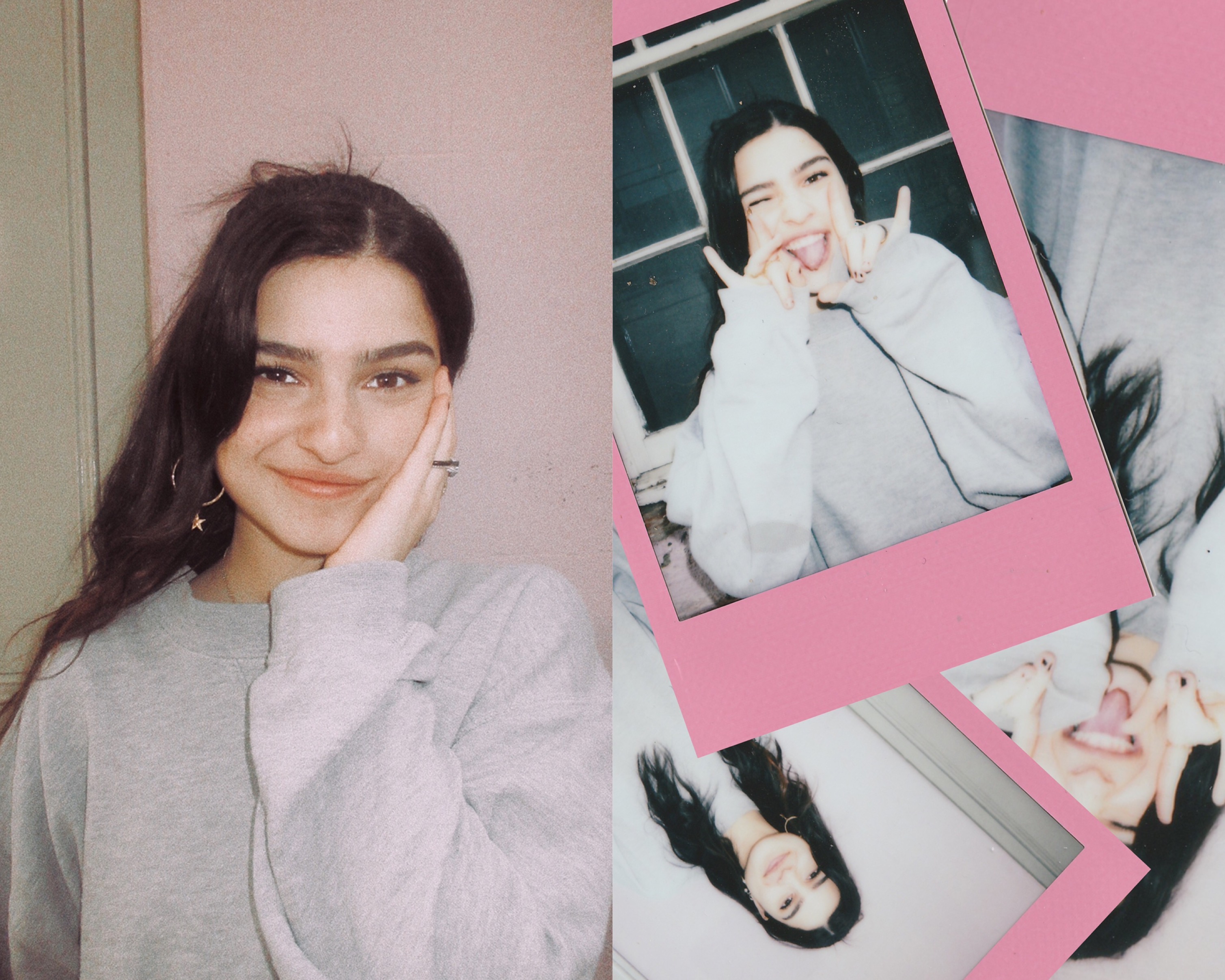 How would you describe your sound?
I would say it's like a guitar-heavy pop—very guitar forward. It's bubblegum grunge-esque.
What's inspired your music?
So something I like to focus on is the songwriting. So I'm influenced by a lot of songwriters. I grew up listening to Bob Dylan and Joni Mitchell and Lou Reed. So songwriting was a really big part of it for me. The sound is influenced by a mix of Nirvana and The Cure—I really like British bands—The Smiths. It's not that prominent in my music, but for example, in the song IDC, it was a Nirvana pedal in the song.
What do you love about British bands?
I just love the way they sound, that kind of gross British accent that comes through in the music. It's just a different attitude. It's so much cooler and punk rock. What was happening in the 80s in England, was so different from what was happening in the 80s in [Canada].
When did you start making music?
I started writing songs when I was really young, like 10 years old. I played instruments my whole life, so writing was just a step forward, I could compose music and just write words on top of it. I started writing with one guy, and I put my first song out when I was like 12.
Later on, I started working with producers, and I guess how my process changed was that sometimes I'll write a few lines down, or pop a melody into my voice memos. But building a track with a producer, there's one producer that I always work with in Toronto, we kind of build the track together, just like I want to hear this, or this is the vibe I'm feeling today and then we'll just write the song on top of that.
Who are you listening to right now?
I love Beabadoobee—another British artist. I really love Young Blud. Also British. Fuck, there's a trend. I really like Jake Bugg, also British! There's definitely a British thing going on. There's an artist based in New York called Chloe Lilac, who I've been friends with for a while. She's great. I like Declan Makena. Also British. I'm just realising this British thing!
Dream collab?
That's a really good question. Probably Beabadoobee. I think she's so cool, everything about her is so great. She's awesome.
What's next for you?
My first EP dropped in March. I sold out my first headliner show in London… So yeah, so many big exciting things.
JAWNY
Describe your sound?
I would call it, "lover boy pop" or "carnival funk" [laughs]. I just made both of them up!
Who are your musical inspirations?
Oh god. Kanye West, Mac Miller, Tyler the Creator, Starfucker, Tame Impala, Mac DeMarco. Those are the heavy ones for sure.
When did you start making music?
As far as making music goes, I've been making music my whole life. I've always been around it. As for the sense of it being released onto the internet, when I was like 15 years old, I started making beats for SoundCloud rappers—that was my start. Then when I was like 19 or 20 years old, I thought hey maybe I can make music for myself. I never thought that I would be able to sing on a song, or rap or anything, I never thought my voice would be able to do it, then I started making a few songs, and I was like I actually don't hate these.
And I just started releasing them onto the internet and Tweeting them out, and it slowly started getting bigger and bigger and more and more people were liking it. I remember being so shocked at first, that anyone even gave a fuck about my music at all. And then it's just grown into this beautiful thing over the last three years. It's been awesome.
Can you talk us through your creative process?
I make everything in my house still—still in my room. Just me and the computer, and I program the drums and I mix it all, I record all the vocals myself, the guitars, the bass notes. I have a couple of synthesisers too. I just feel more comfortable in my house. I can be vulnerable and be who I want to be… but when I'm in a studio and there are all these people around, I feel like I'm not coming out of my shell all the way. I'm a little more reserved and trying to not look like a dork. But I am a huge, giant fucking dork.
Who are you listening to right now?
Remi Wolf. Tyler The Creator, still on my high rotation to this day. He's grown with me. Wait, let me go to my recently added songs in Apple Music... I've been listening to this rap artist Kenny Mason a lot. I've listened to some Jerry Paper. I've been listening to the old MGMT a lot recently. And I've been bumping old Kid Cudi a lot recently too.
Dream collab?
It changes all the time, but right now, with Beck. Please, somebody, ask him. I want a collab.
What are you working on right now?
The single that came out in February is teasing the EP project that I'm working on right now. That's going to be out early summer. Then after that, a lot of touring and a lot of festivals.
Need more listening ideas? Give Col3trane a whirl.
Image credit: Darren Luk