Beer. It's a beautiful thing that needs to be celebrated.
So, back in 2015 when Emily Day was having a few cold ones in a pub one night, an idea popped in her head—a street press magazine to tell the stories of people doing great things in Australia's ever-growing independent beer scene. And so, Froth magazine was born.
When Emily's not being a sub-editor in her day job, she's out sourcing stories, setting up shoots, paying bills, and delivering magazines to keep our healthy appetite for beer growing.
And it's working, Froth magazine currently circulates 3,000 copies around Australia, on top of the 4,000 magazines that are distributed around Melbourne.
We caught up with Emily to talk through the challenges of balancing work life with a growing side hustle.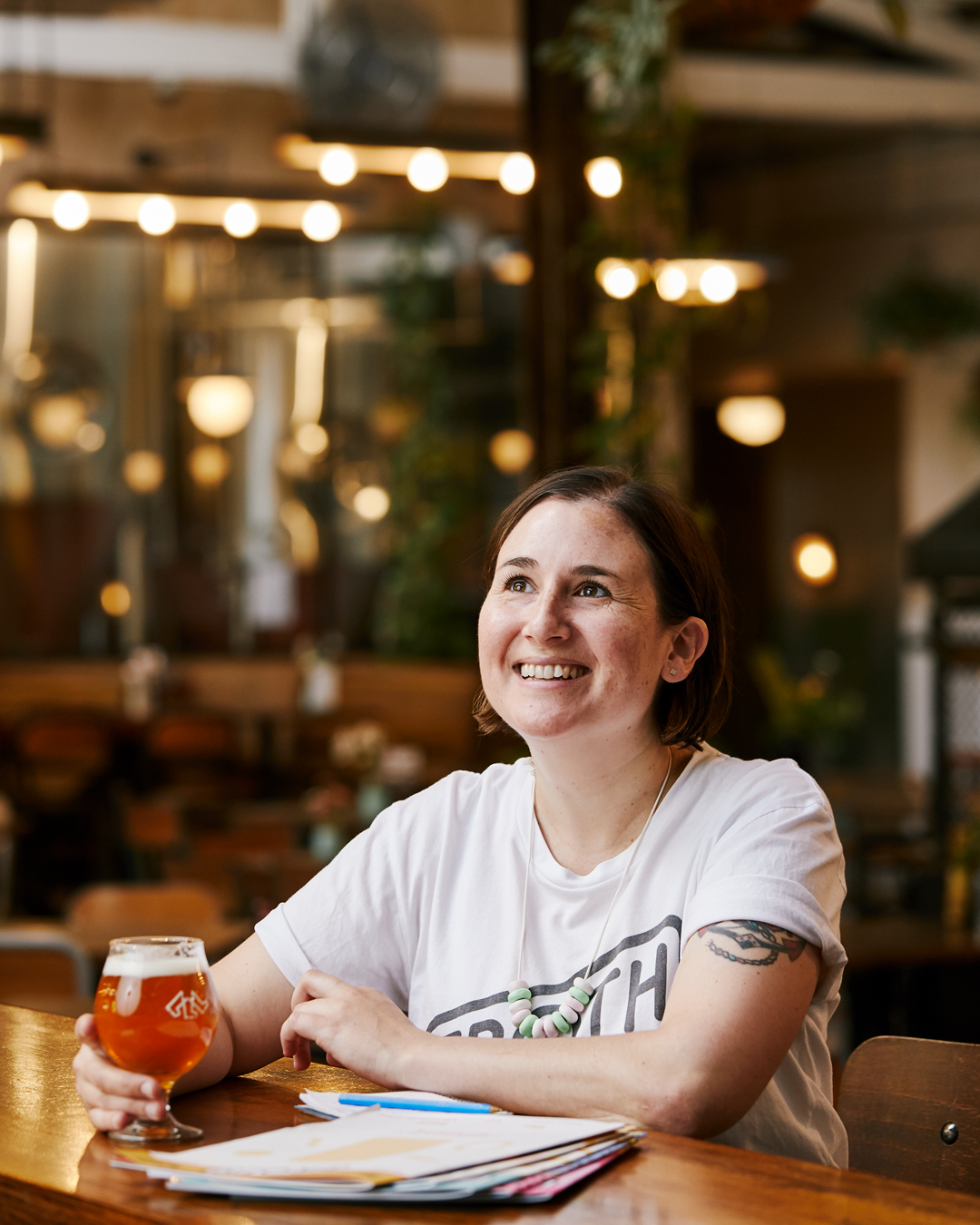 Where did the idea for Froth come from?
I was drinking beer at a pub one night and I thought it would be a great idea. It was late 2015 and the Aussie craft beer scene was really starting to grow and some super interesting things were happening—new breweries, new beer styles and heaps of cool people with great stories that I felt weren't being told in mainstream media.
I thought that the craft beer scene could really do with a free "street press" style magazine to help tell these stories and reach people who normally drink fairly average mainstream beers and maybe encourage them to try something new.
I work in journalism as a sub-editor in my day job and have also done freelance writing and photography, so I reckoned I had the rudimentary skills to put this thing together. Luckily a bunch talented people have come on board along the way to help me because it turns out trying to make a magazine by yourself is a recipe for insanity.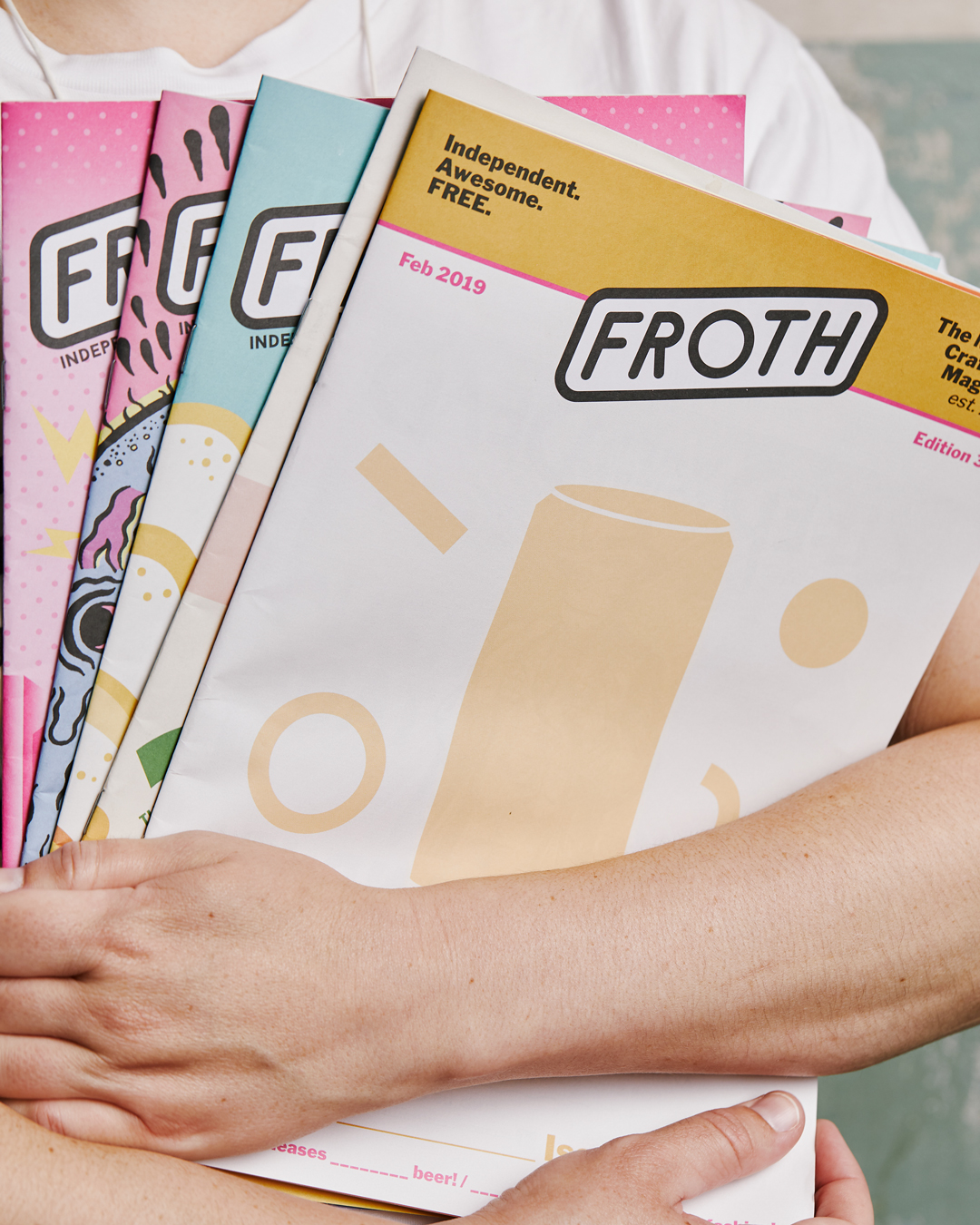 What's the hardest part of getting something like this off the ground while you're working full time?
The hardest thing is trying to find enough time to work on it—and not just the fun bits like planning editions and interviewing brewers—but also the boring bits like accounts and invoices, and driving boxes of magazines to Laverton, while also trying to keep some semblance of a work-life balance.
I think it took about a year to stop spontaneously bursting into tears at least once a month.
What's been the biggest hurdle in getting Froth into reader's hands?
The great thing is that people have really been enjoying the magazine and wanting to read it, which still blows my mind.
We've had people contact us from Darwin and Alice Springs and all over Australia wanting to get the mag, so I've set up subscriptions so people and venues can order the magazine (we distribute free to Melbourne bars and pubs).
We now send out about 3000 copies around Australia, on top of the 4000 copies that go out around Melbourne, which means a lot of time addressing envelopes and packaging up mags!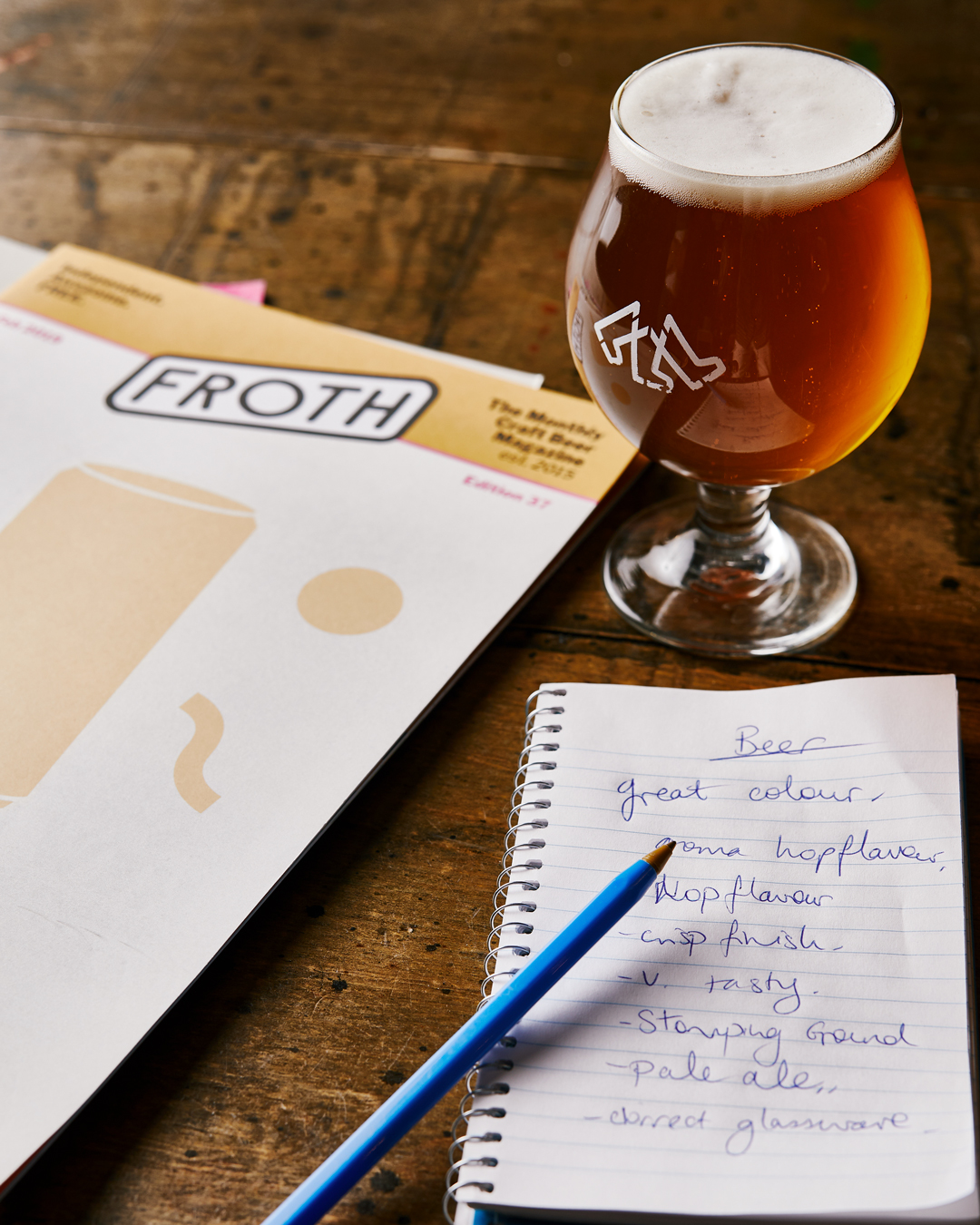 Any tips you could give for someone looking to turn their side hustle into a reality?
So many tips. Do a business plan. I did not do this and it bit me in the bum so hard down the track.
Develop an intimate relationship with Microsoft Excel. Learn about accounting software. Think about how you would feel if you have to sacrifice your downtime and possibly a ton of money.
Realise that running your own business is 10% fun times and creative fulfilment and 90% soul-gruelling hard work and staring at computer screens in the middle of the night while everyone else is sleeping. And have fun!
How many hours per week do you spend on Froth?
Oh gosh, I tried to keep track of it but I guess I intersperse it into a lot of my days, e.g. before work, on my lunch break, after work, on weekends etc.
Probably between 15 and 40 depending on how close we are to deadline.
How have the local breweries reacted to the magazine?
I hope they like it! They do give me cool beers to review.
I am a huge fan of our local craft breweries, they are what inspired me to start this. So I hope they like the magazine!
Anything cool coming up we should know about?
Something cool thing coming up in our next edition of Froth is going to be fun, it's the Hype Edition, where we talk about "hype" beers, and where the industry is heading in terms of crazy styles and whatnot.
I spent about 8 hours yesterday with a friend trying to style and photograph the front cover, which involved trying to balance a rapidly disintegrating doughnut on a pint of fake beer, so hopefully, that works out.
For more great stories on side hustles, check out our Career & Money section.
Image credit: Griffin Simm. A big thanks to Stomping Ground Brewery & Beer Hall for providing the shoot location.