P.E Nation brought a G-Wagon full of energy to Fashion Week yesterday, revealing their new denim line and a major collab.
Designers and co-founders Pip Edwards and Claire Tregoning pulled up to Carriageworks in a gold Mercedes truck, as photographers and fashion industry heroes dressed in P.E's graphic tees and bombers hung out for the label's hyped runway show.
The show didn't disappoint either. First of all, models marched to an epic, original mix from LA-based DJ Nicky Nightime. The track features blips, hooks and chants from major workout anthems (Let's Get Physical, for example). Side note: Edwards has assured us she'll be dropping the mix on Spotify so you can listen while you run, sweat and dance in your P.E gear.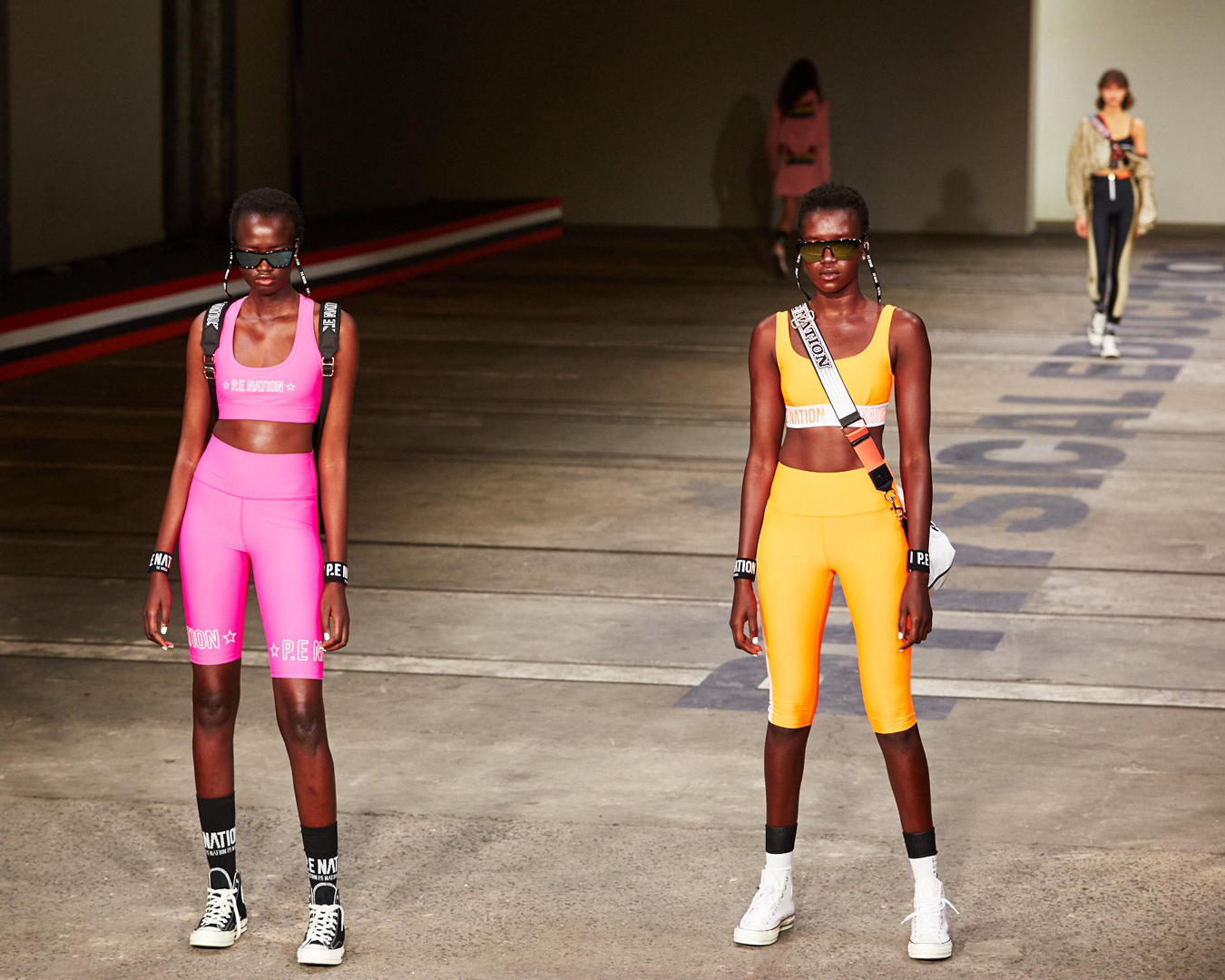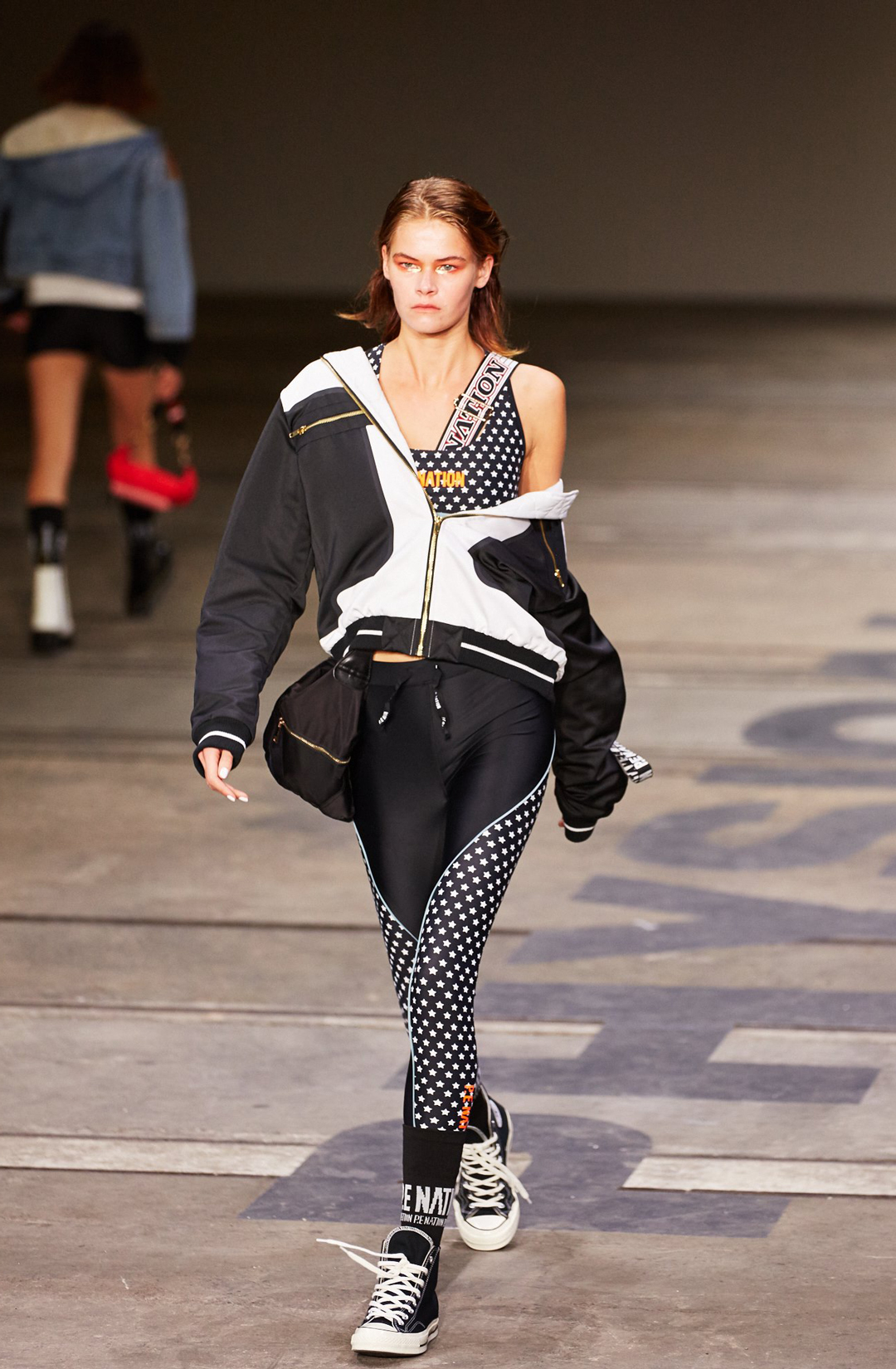 We loved the new, voluminous bombers in fresh colourways, sets of neon biker shorts with matching crops—and the reveal of P.E Nation's epic jeans in various powerful cuts: frayed detailing, piping, cut knees and retro styles are all in the mix. It's bold, energised and very P.E.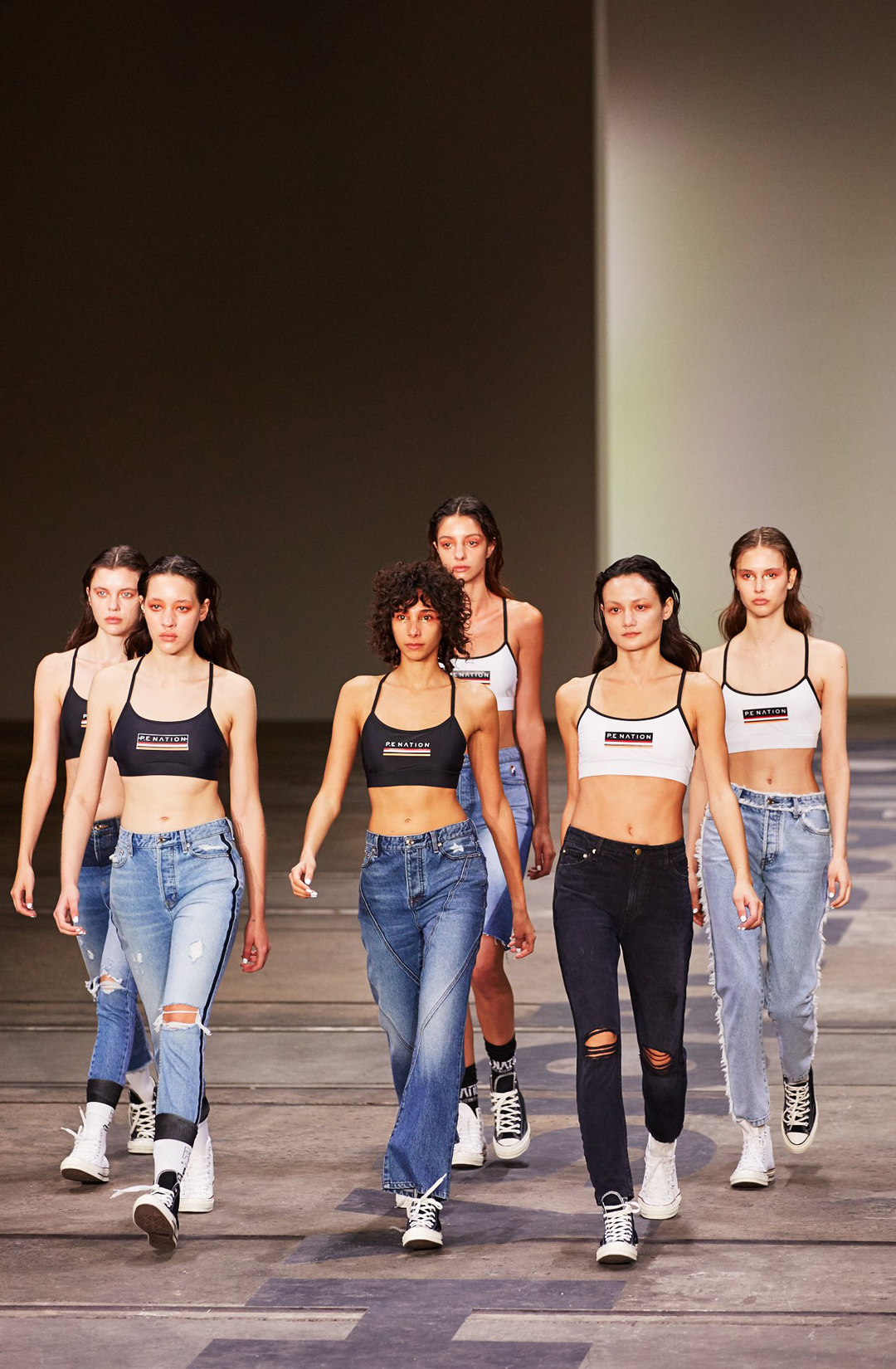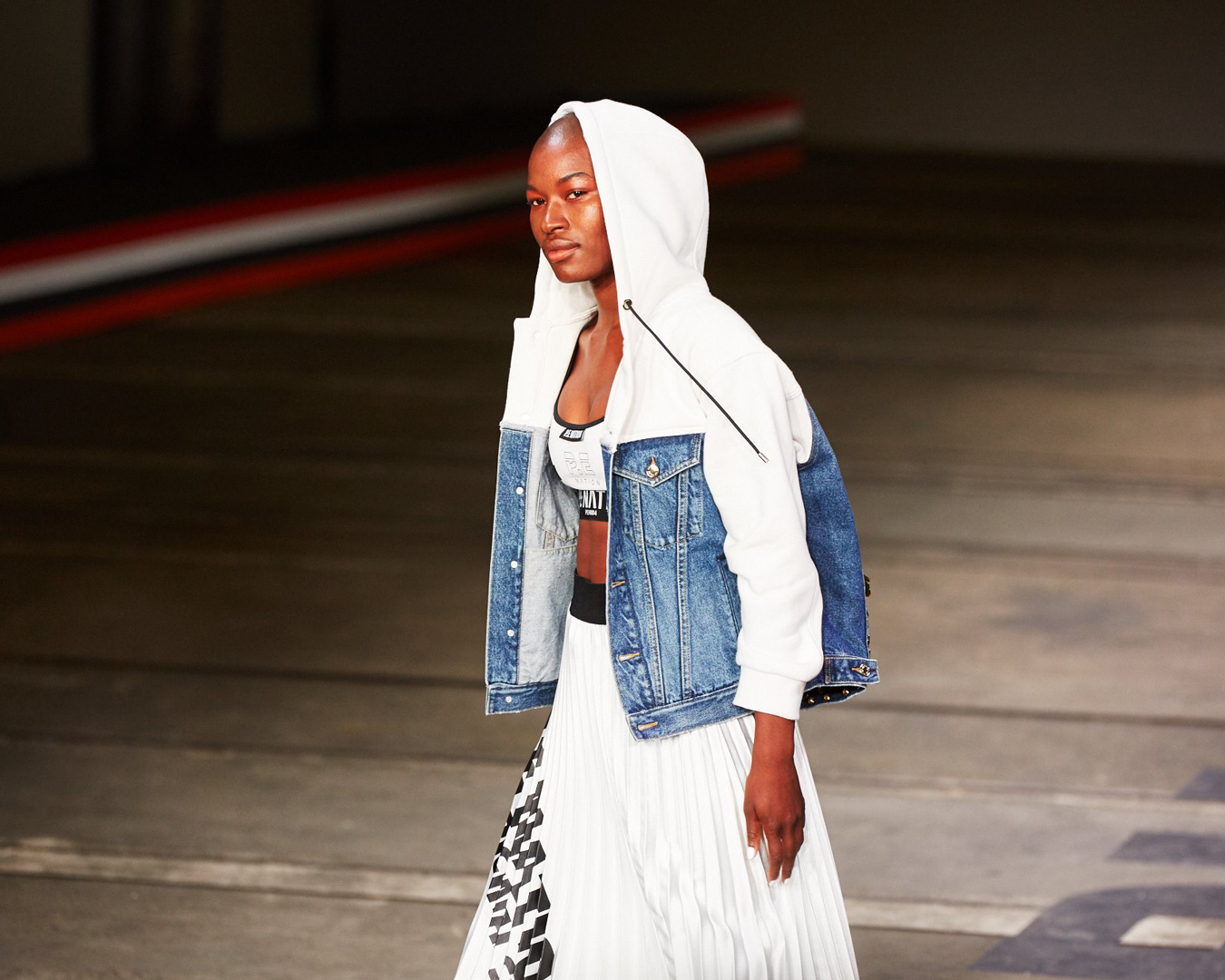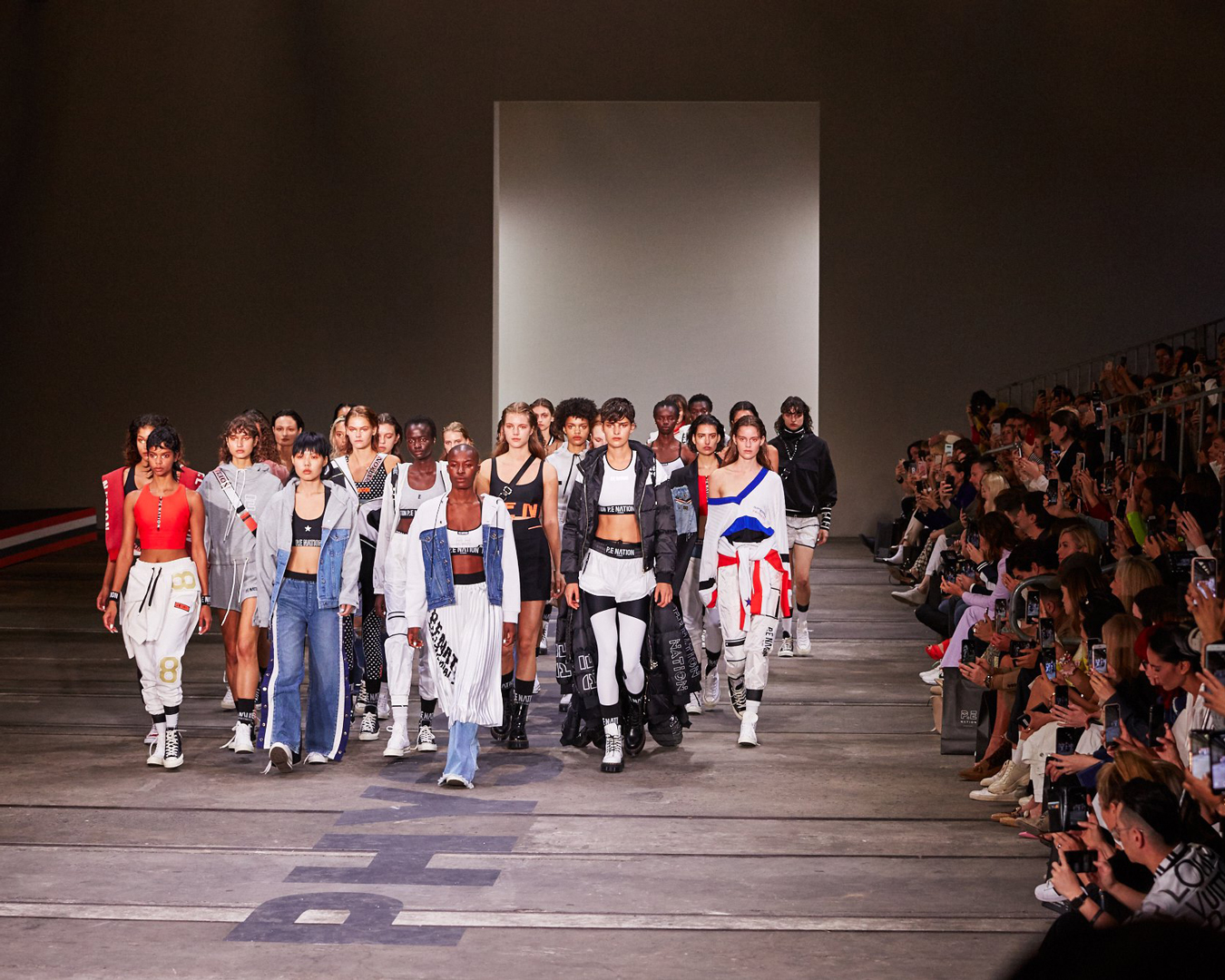 After waves of pumped up denim came a big summertime reveal: P.E has buddied up with iconic Aussie swim and sports label, Speedo. Then they made it rain: models dressed in the P.E x Speedo collab were drenched beneath a canopy of actual rain, bringing the swimwear to life against some stunning visuals of strong women wading through crashing waves.
Featuring a cool set of one-pieces and sets in P.E's signature colours and graphics, sporty swimwear makes the label's lifestyle slash athleisure line whole and complete. And the pairing feels right too, cementing P.E's beachy, powerful sporty essence.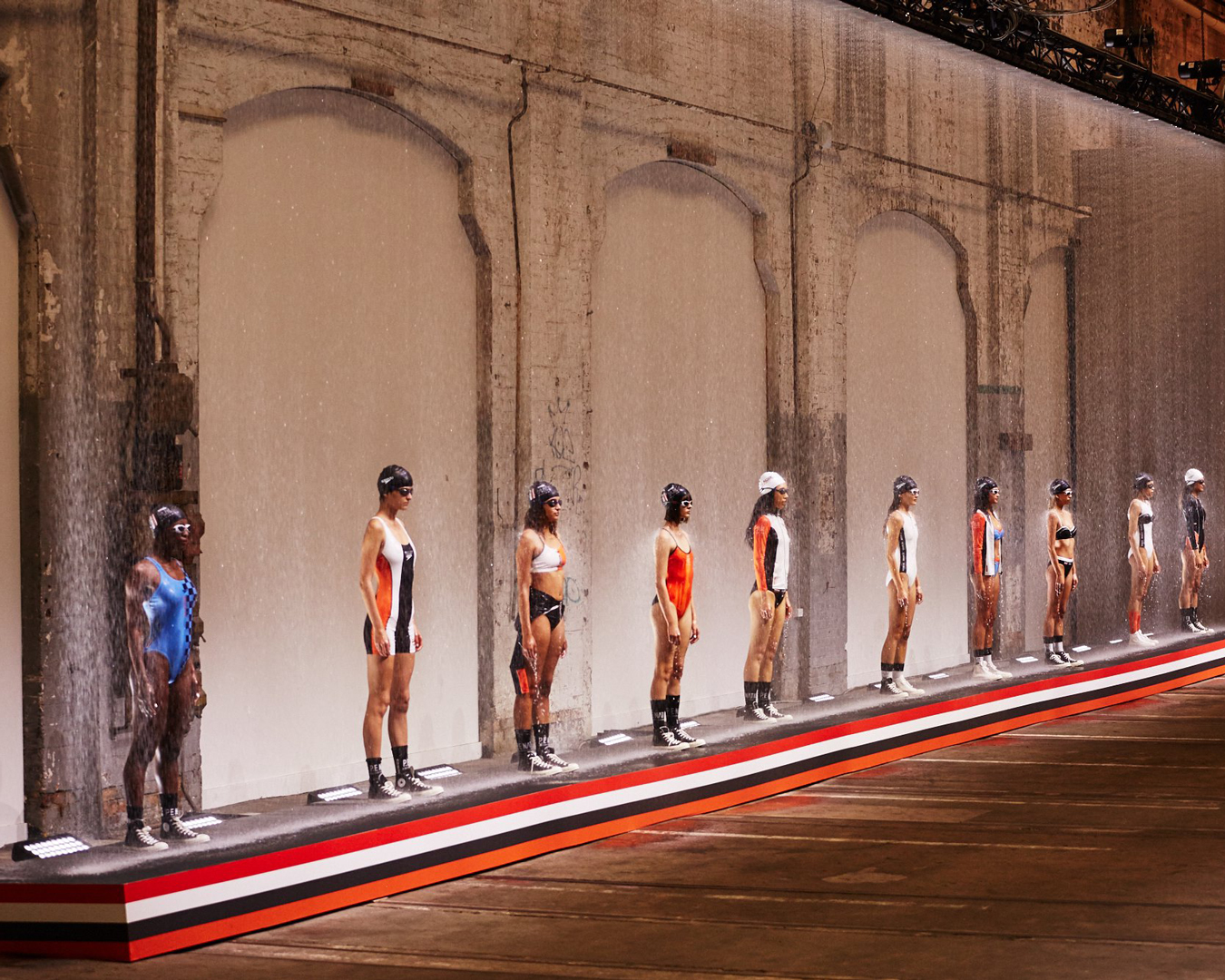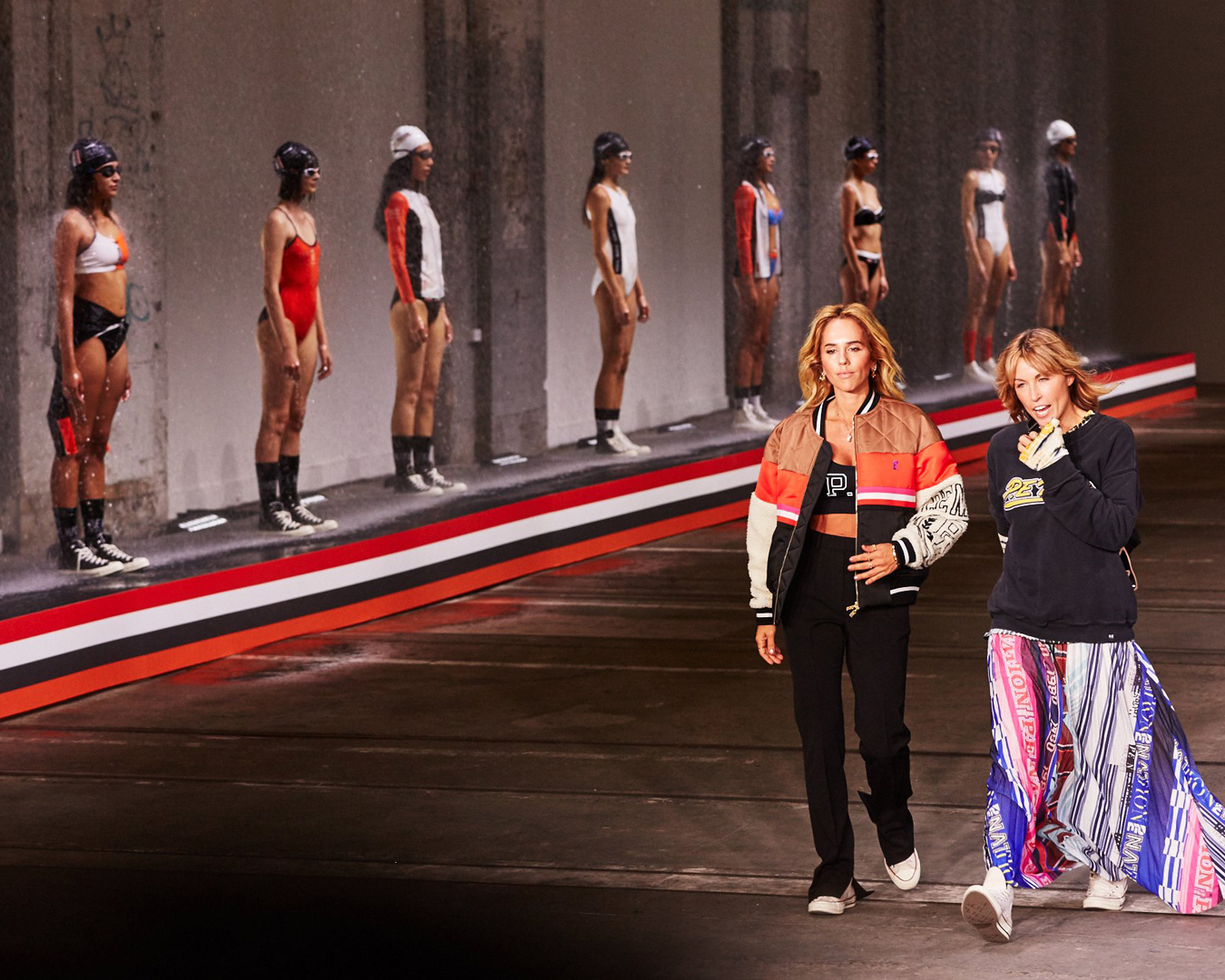 Want to sit front row this week at Fashion Week? Head over here to see how you can.
Urban List is an official partner of Mercedes Benz Fashion Week Australia.
Image credit: James Adams.