During various editions of lockdown around the country, Australians have been turning their hand to making sourdough, cheese, and all manner of other delicious things they would never have thought about making before.
Andrew from Melbourne's northern suburbs would prefer you to spend your time making pasta. And he's here to help you do it.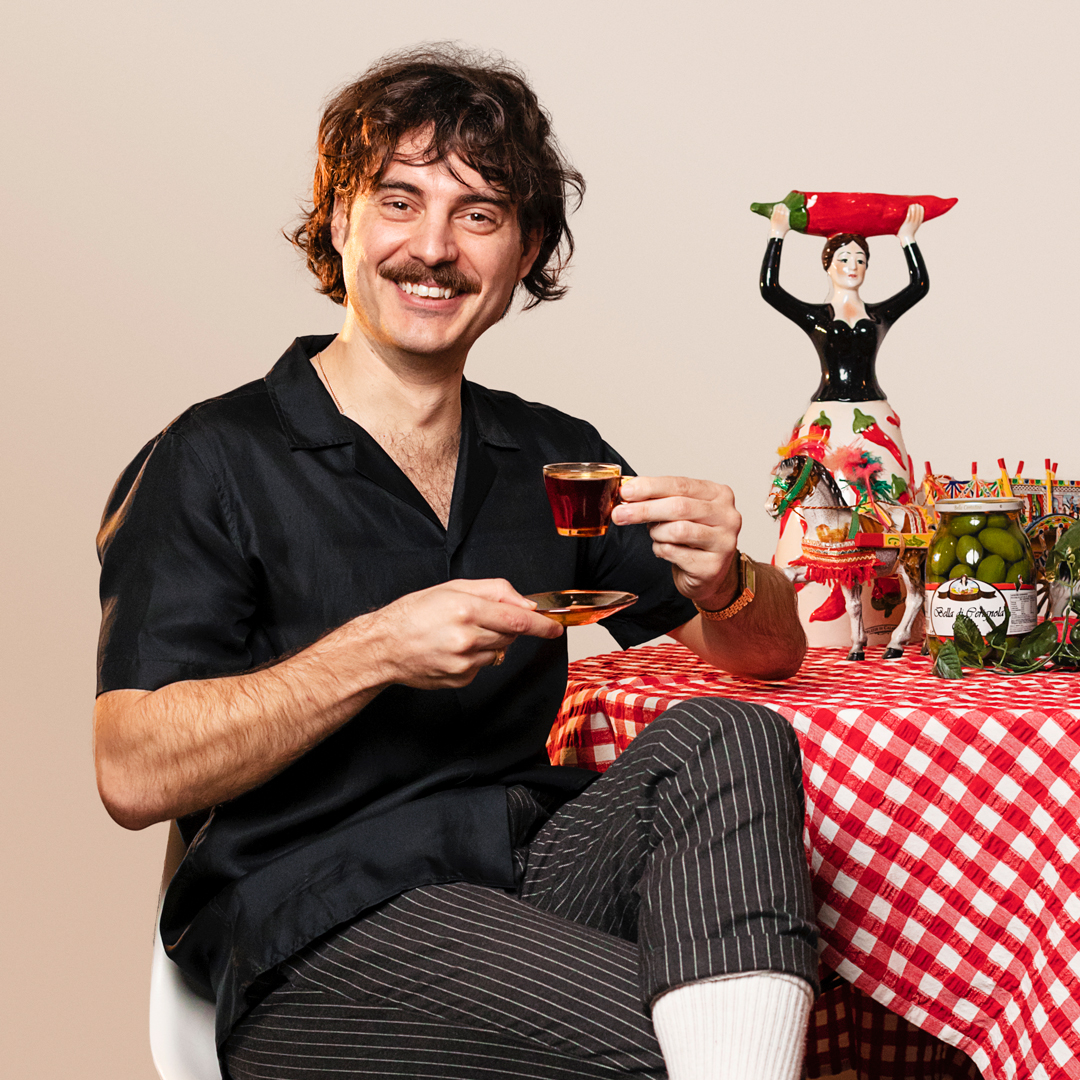 Andrew has created Pasta Hotline, a weekly series which is all about the wholesome pastime of making your own pasta at home with fresh ingredients.
Pasta Hotline happens live every Thursday, find out how to get on board here.
We caught up with Andrew to see where the idea for Pasta Hotline came from, and the benefits of cooking your own pasta at home.
How Did The Idea For Pasta Hotline Come About?
A little while I lived with my Nonna, and I watched how she made her pasta, and I obviously ate dinner with her a lot. And I just found the process of making it just timeless, it's healthy.
I started to learn how to make it myself and realised that it's just a great life skill. And in a day and age where everything is moving so quickly, it's good for people to take a moment and slow down a little bit. To do something wholesome.
Before lockdown even hit, I would have dinner with friends and we'd make pasta, and I realised there was a nice social aspect to it as well.
My housemate is a filmmaker, and we've always talked about doing some fun things. The first wave of lockdown we thought, I love making pasta, and we've had some kooky ideas about broadening the reach of teaching people how to make pasta. We translated that and thought, why don't we turn this into a live stream?
We didn't get anything off the ground the first time around (initial lockdown), come the second wave of lockdown we thought, let's just do it. We know how to make pasta, we know how to film things and put it online. Let's just give it a crack.
I've started letting people know this is me, this is my story, and I want to help you make some pasta.
Can anyone make pasta at home?
Yes. Absolutely.
The amount of people that have been in contact with me has been really humbling. People who have never made pasta before, for example, last week when we made ravioli, they were like "I couldn't believe I can make ravioli, and I did", they were so thankful.
There's usually households that are getting together and doing it as an iso activity, and at a time like this, people are really gravitating toward something to try and keep themselves occupied and I feel like it's fantastic, I am so thrilled that people are learning something which is the very essence of what I wanted to get across.
I think post-COVID people are going to appreciate the simple things in life.
Why is it healthier to make your own pasta?
If you're buying something from the shop, you're getting something that's mass-produced. And there's mindlessness about buying something and just throwing it in a pot.
Making something from scratch really gets you involved in what you're doing, and appreciating what you're doing. And the fact that you can make it and add a social aspect to it is something that you probably wouldn't do if you were just throwing spaghetti in a pot.
You can chuck on a record, you can have a glass of wine, and socialise as well.
But there are health benefits too. You're understanding what's going in it. The way I make it is just plain flour and eggs, and when you're buying bought pasta there's probably preservatives and other things as well.
This is simple, it's fresh. And at the end of the day it doesn't take too long and you're getting a lot of out it. And that's why I think it's wholesome.
You can watch Andrew's Pasta Hotline live stream every Thursday and follow along. Ingredients required are announced via the Pasta Hotline Instagram every week.
Check out the most recent episode on how to make ravioli below.
Feel like having food delivered instead? Here are your best options for take away and delivery in Melbourne right now.
Image credit: Rebecca Sendroiu (header), Pasta Hotline (all others)