2020 is proving to be a pretty massive year for the legendary P.E Nation. As well as a super cool collaboration with the one and only KITH, P.E has today announced a brand new, sustainably-centred collab with H&M.
Featuring tights, tees, bike shorts, swimwear and accessories, the P.E Nation x H&M collection echoes P.E's signature streetwear meets retro sport vibe with fresh pop-bright graphics, zip detailing, logos and colour blocking.
Everything was designed with H&M's in-house design team and, a big plus on our list, everything has been made using sustainable fabrics (like organic cotton and recycled polyester).
A super sweet 90s style neon pink runs through the collection, as does P.E's favourite teal and burnt orange. We're particularly into the slides, gym socks and pleated skirt.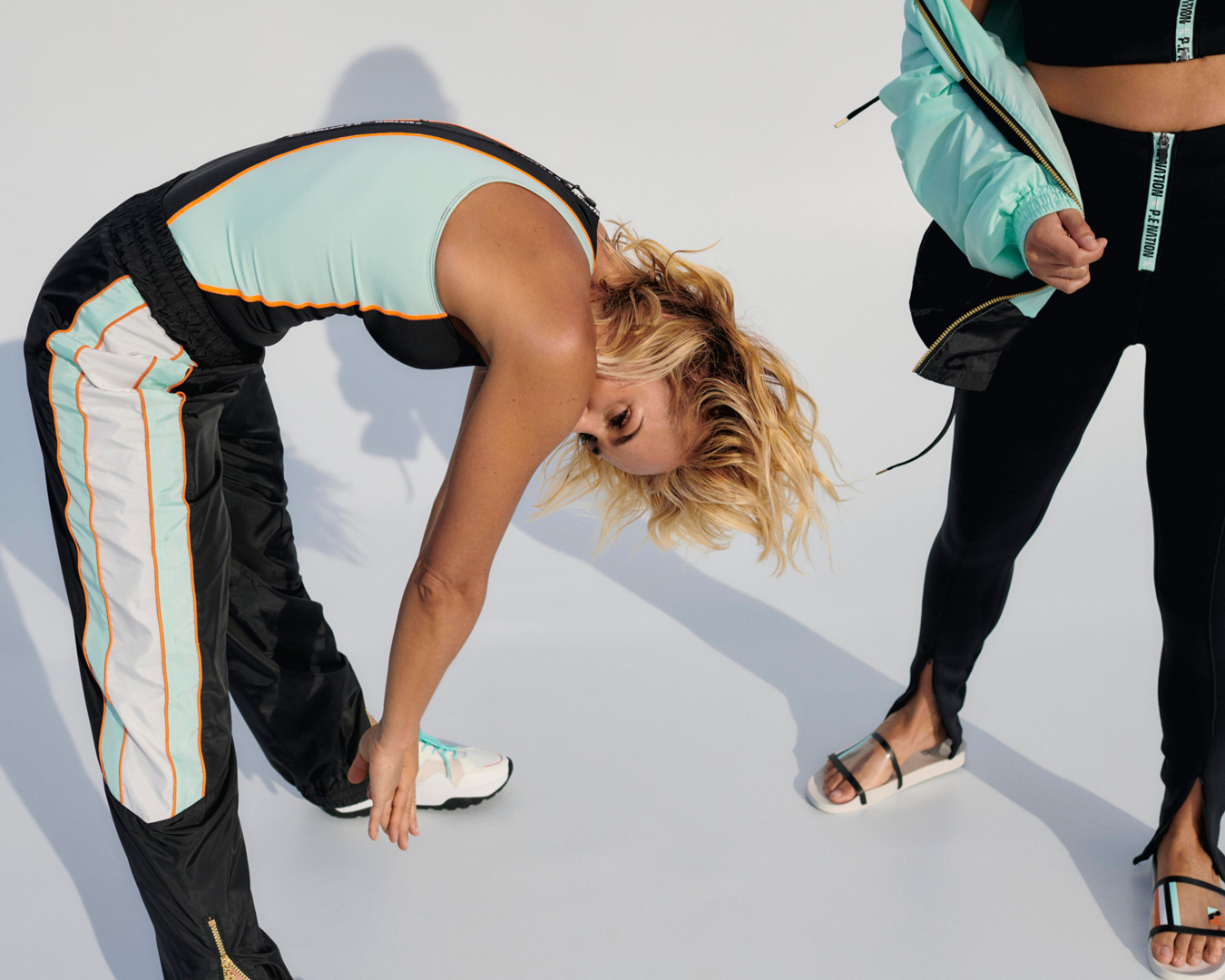 "With the H&M collaboration, we want women all over the world to live a more confident, vibrant, fashionable life whilst juggling her fast-paced urban existence," P.E co-founders Pip Edwards and Claire Tregoning said in a statement.
"The collection can be worn all day, every day, whilst being flexible, functional and style-led. All the pieces work so well together—it's very easy to mix and match."
Added bonus? Nothing in the collection is over $100. Prices range from $12.99 to $89.99, making it a whole lot more affordable than some of P.E's more pricey tights and jackets. So, if you're activewear needs a refresh, take note: the whole collection is set to drop March 5 in H&M stores globally.
For now though, check out the sneakers we're keen to shop this month.
Editor's note: This article includes links to our affiliate partners
Image credit: P.E Nation and H&M