ICYMI, Converse have dropped their 2017 One Star Collection, and it's looking mighty fine. They've unleashed a fierce range of pastel-coloured premium suede sneakers *aggressively breaks piggy bank*.
It may be a little different to our beloved Chuck Taylor classics, but we wouldn't worry. The new collection features low and mid tops decked out in sexy suede and perforated leather for effortless glam. And of course, you'll find the iconic solitary star in its rightful place for the ultimate sneaker statement.
And to get you vibin', Converse enlisted Melbourne photographer, Ben Clement to capture the stars all across the city. It's the epitome of street-style x Melbourne collaboration. The photographs were then passed into the hands of talented artist Dina Broadhurst for a fierce avant-garde art display of the plush new sneakers making waves in Australia's style scene.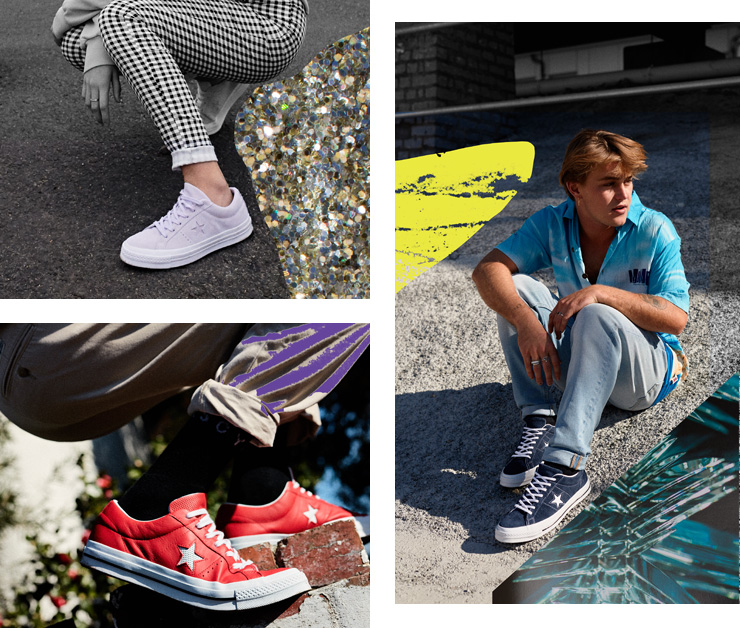 Pastel colours range from mint foam to dusk pink to satisfy your edgy aesthetic, or you can opt for bright primaries like the fresh AF looking Cyan sneakers to stand out at this summer's music fests.
Give this season's new sneakers a suss at Converse' online store.
Image credit: Converse