Following a more than two-year long renovation, Singapore's oldest hotel, Raffles, has officially reopened its doors.
The iconic property closed for renos back in February 2017, but after a peek inside, we can confirm it was well worth the wait.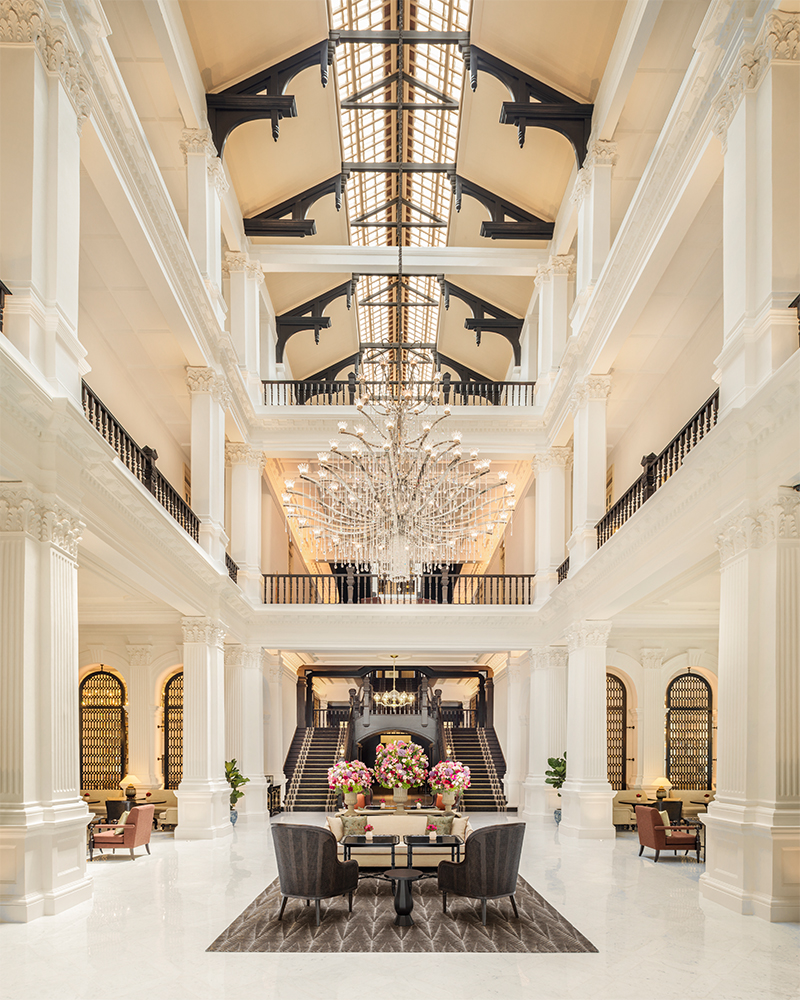 You might recognise the hotel, famous for inventing tasty tipple, the Singapore Sling, after it was featured in Crazy Rich Asians as the spot where Rachel Chu and boyfriend Nick Young stayed.
Those scenes were filmed pre-reno, so if you happen to pay this stunning spot a visit (and we highly recommend you do) it might look a bit different.
First opened in 1887, and declared a National Monument a century later by the Singapore Government, Raffles has gained international status as an oasis for the well-travelled and famous faces so don't be surprised if you find yourself swimming next to a celeb on the newly renovated rooftop pool.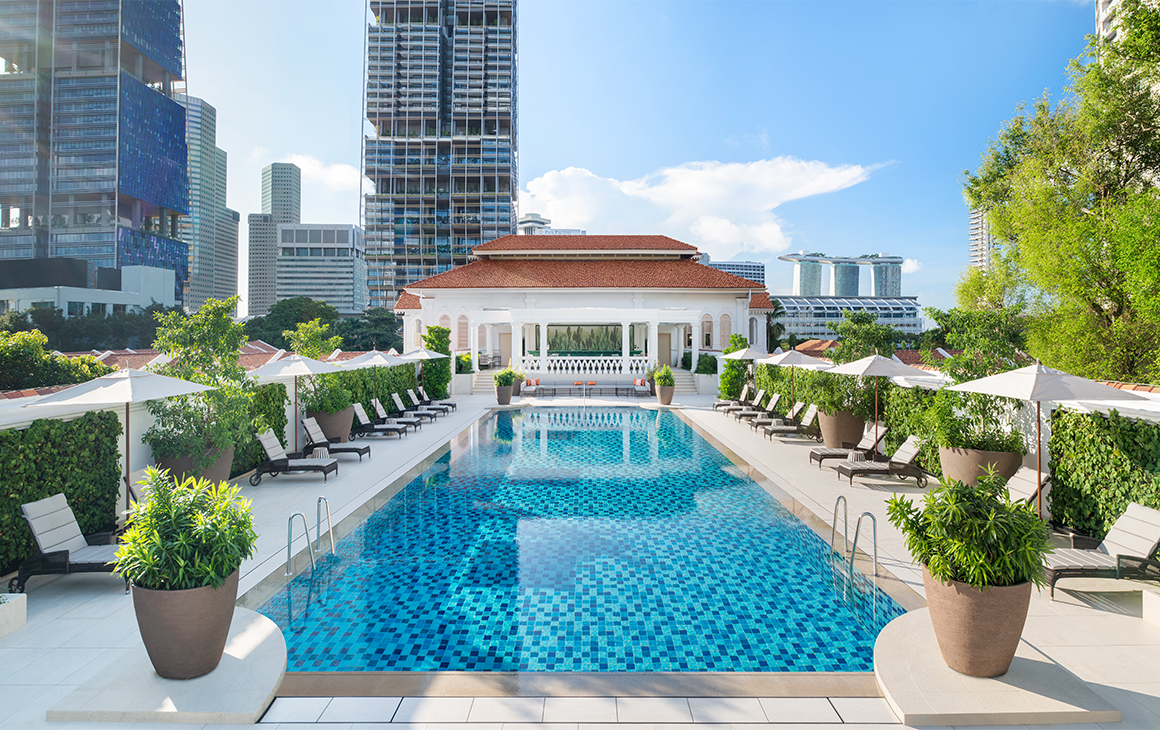 The new look hotel has seen the suite count go from 103 to 115, and now includes swanky editions like the Courtyard Suites, Palm Court Suites and Presidential Suites. Think sprawling lounges, four-poster beds and claw-foot tubs.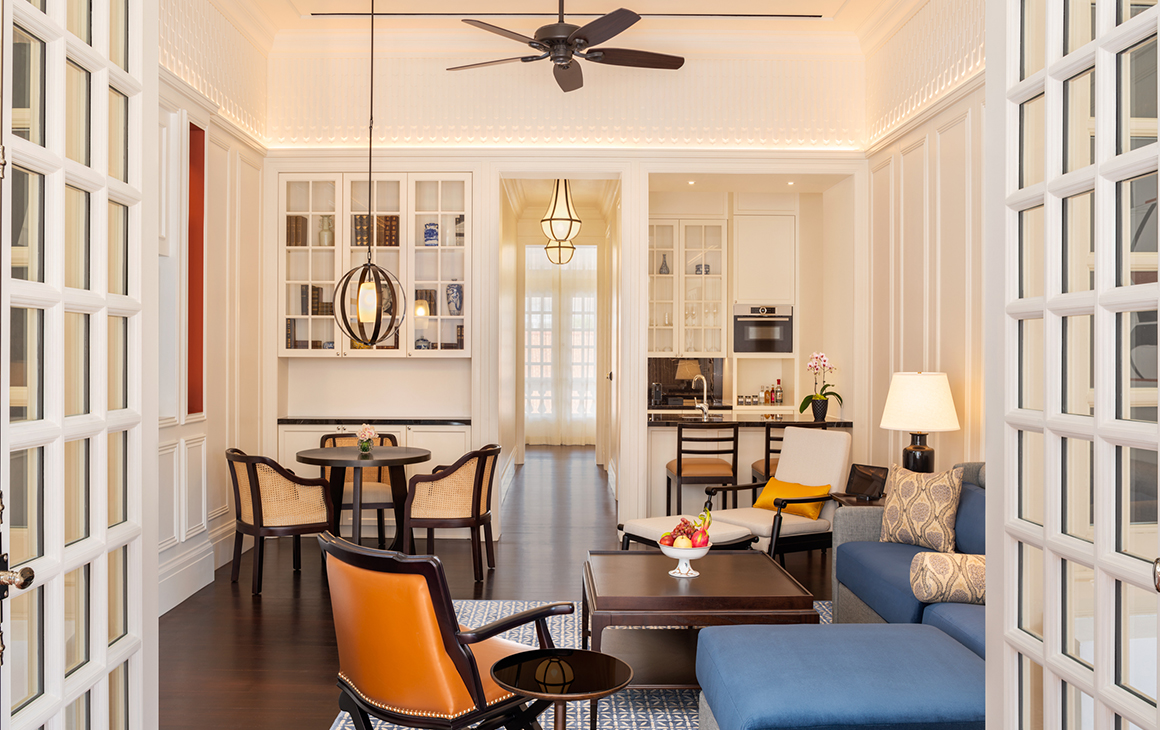 The Raffles Arcade now boasts a new gift shop, spa and bespoke stores, as well as a gallery featuring archival pictures and stories of the property.
Foodies will love the new restaurant line-up which will include a Mediterranean grill by famed French chef Alain Ducasse, steakhouse Butcher's Block, three-Michelin star chef Anne-Sophie Pic's La Dame de Pic, a Chinese restaurant by Jereme Leung, while Indian restaurant Tiffin Room, which has been at the hotel since 1982, has had a stunning makeover.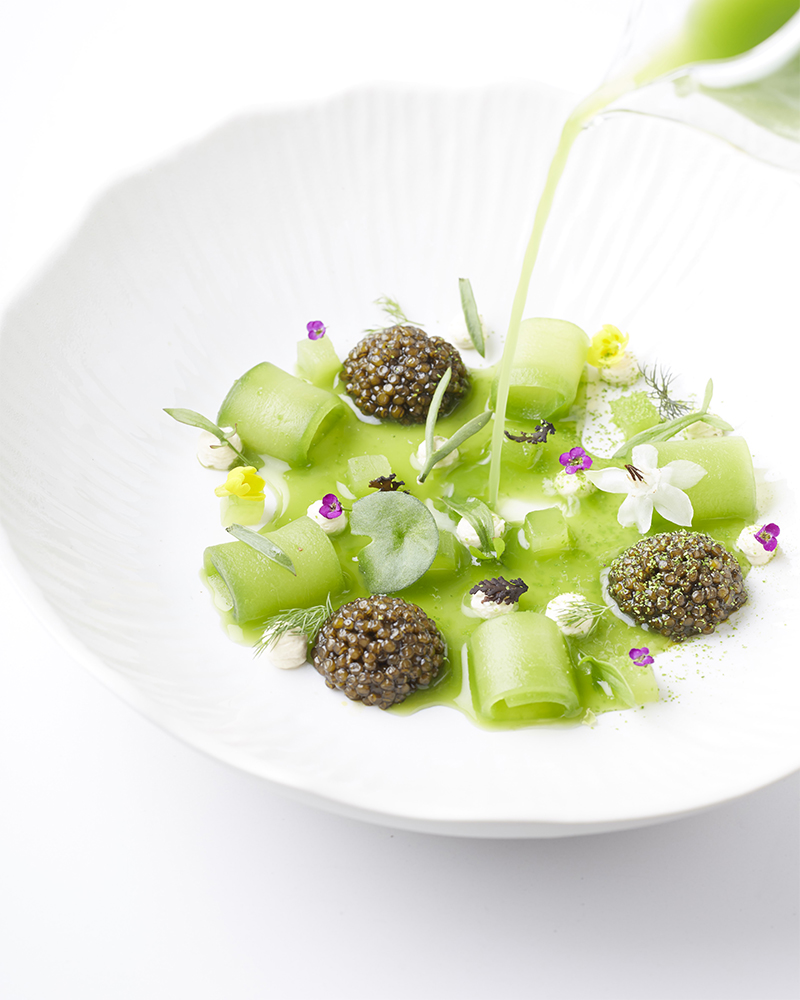 While a stay here might be a little tough on the bank balance (rooms start at $850 per night) we reckon it's a small price to pay for visit to one of the world's best hotels.
Planning a trip to Singapore solo? Here's eight excellent things to do.
Image Credit: Raffles Singapore