If there's one style truth to come out of the era of COVID-19, it's that sweats are a massive vibe.
So when we heard whispers of a collab between REBORN—the incredible new repurposed line from Melbourne-based social enterprise slash streetwear label HoMie—and iconic American streetwear label Champion, naturally our hearts were set on fire. And as of this week, that collab is a reality.
Crafted from donated Champion clothing and excess materials, as with the first and second REBORN drops, every piece is a collectable one-off slice of upcycled history.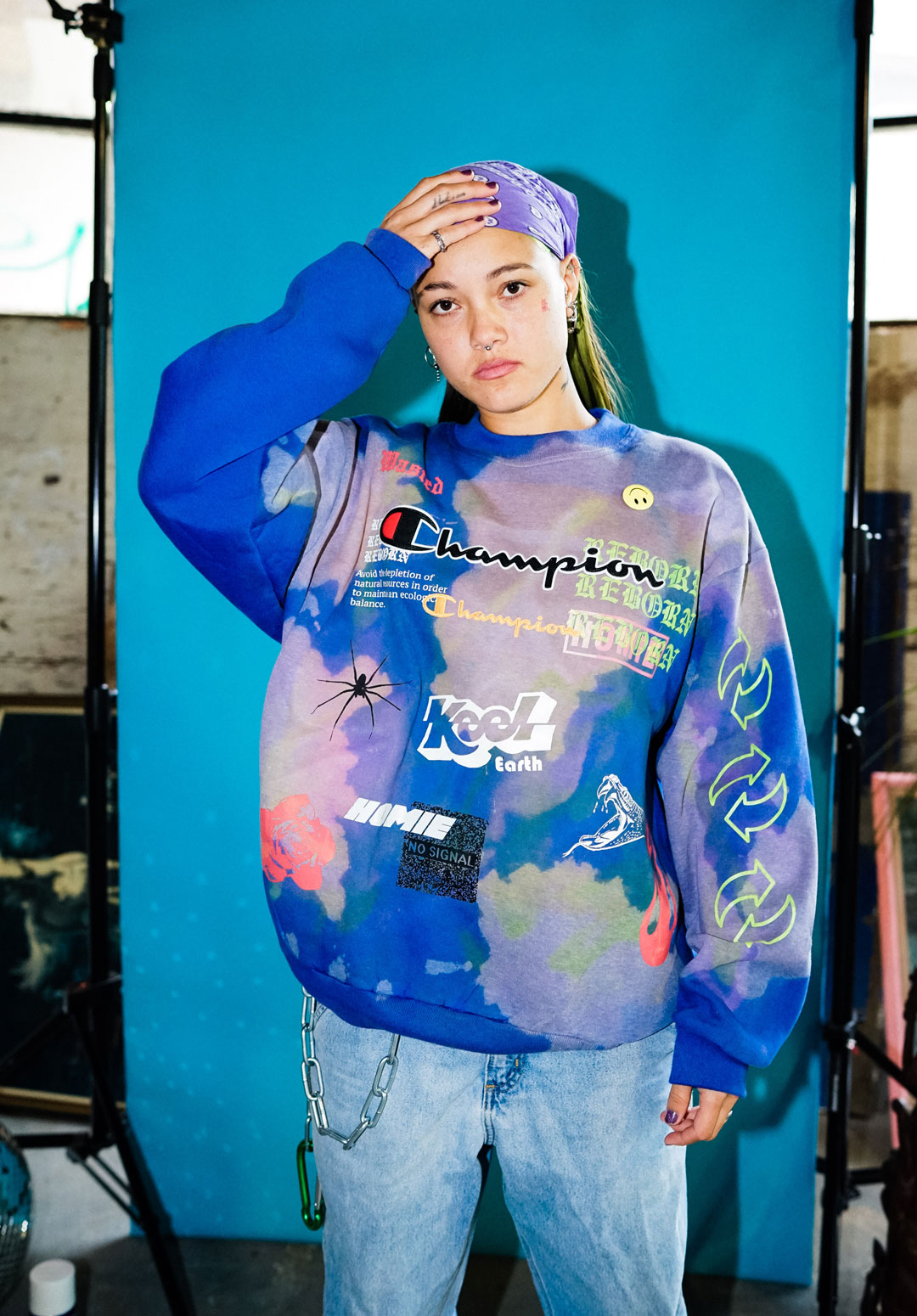 Featuring bespoke t-shirts, long-sleeved shirts, hoodies and jumpers, each piece has been creatively transformed, and slashed with the Champion blue and red "C" and the awesome REBORN logo in blackletter type.
The collection is an expansion on REBORN'S Y2K club scene aesthetic—there's tartan, there's patchwork and there are collaged prints, as well as more neon, bright Yves Klein blues and classic Champion yellow.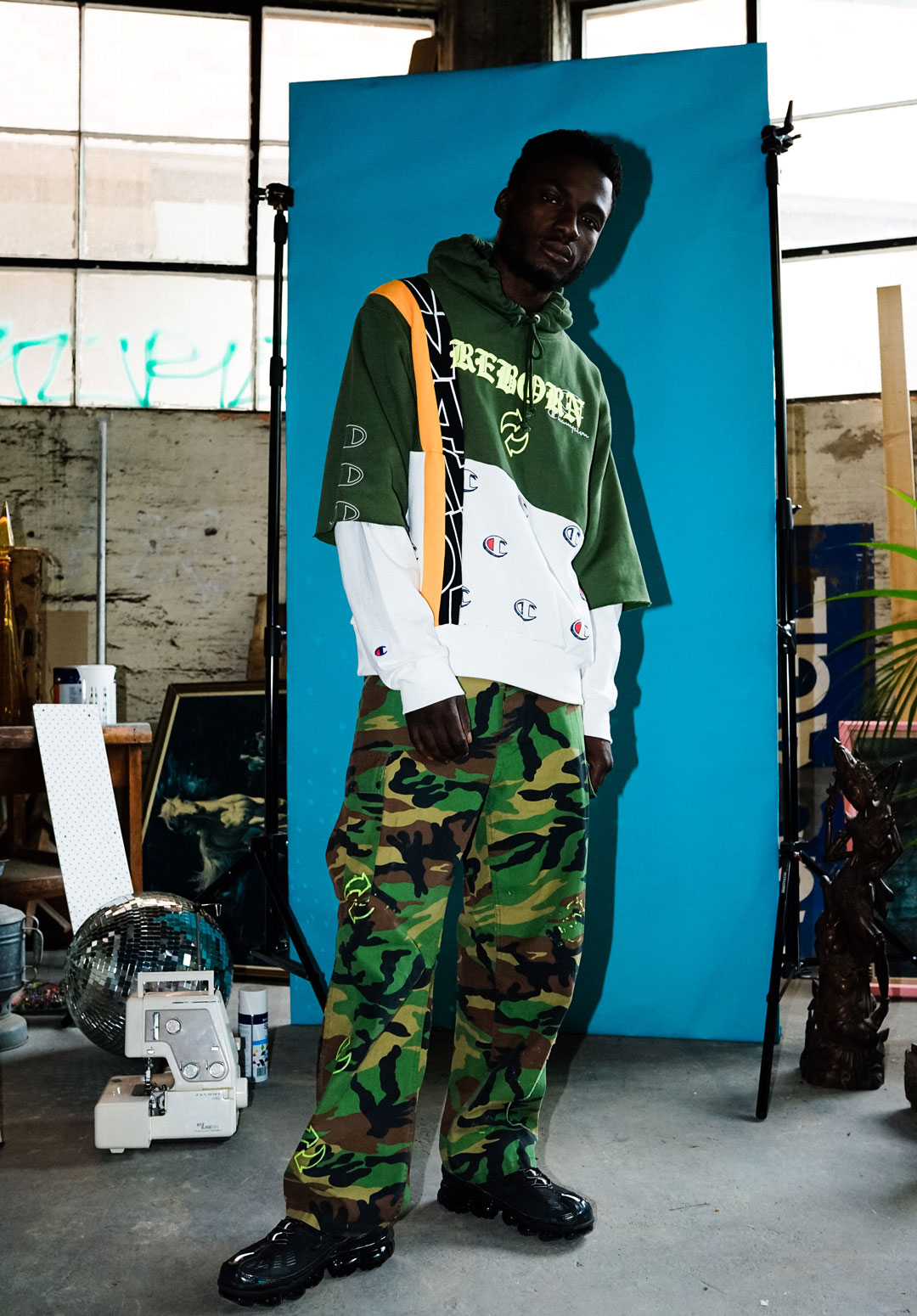 And, as with all of HoMie's inspired work—100% of the proceeds from the collection will go towards supporting people affected by homelessness and hardship. Champion has been a long-time fan of HoMie's mission, and a partner in its Pathway Alliance program—so this collab was a natural fit.
"In sharing our excess sample stock, we're able to continue to reduce our environmental footprint and at the same time support the incredible work that HoMie do during these unprecedented times," Jo Holding, Divisional Manager of Champion said in a statement.
So, yep—it's May, but we're calling this inspired pairing collab of the year. Because we need statement threads like these right now to brighten up our iso look, but also because we need more fashion-forward leaders like HoMie—fighting the war on waste, with a socially positive footing that's going to be all the more vital in months and years to come.
Be quick, this collab will sell out. Head over here.
Image credit: HoMie