Japan is one of those truly rare year-round destinations, where each season somehow changes the vibe of the entire country. This probably has something to do with being an island chain stretching thousands of kilometres across various latitudes: from Hateruma in the south, all the way up to Cape Soya, where Japan almost bumps into Russia.
If you've only seen Japan in winter or when the cherry blossoms bloom you've really only seen one side of the country. So we've put together this handy seasonal guide together with the friendly folk at Japan National Tourism Organization (JNTO). This is where to travel every season in Japan.
Spring
March — May
Springtime in Japan is laden with stunning and colourful flowers all season along with the iconic cherry blossoms which bloom for a couple of weeks during the season. Japan's cherry bloom (AKA 'sakura') sweeps the country from the bottom upwards, and the dates can vary from year-to-year. The general rule of thumb is Okinawa in late January/early February, March and April in Honshu, and May in Hokkaido, but you should always check the forecast for up-to-date information.
Yoshino
Along with Kyoto, Mt. Yoshino is one of the most popular places to enjoy Japan's cherry blossom season. Most of the trees here were planted 1,300 years ago, and there are approximately 30,000 of them still standing today. Yoshino is also home to Kinpusenji, one of the most important temples of Shugendo, a Japanese mountain religion. Don't forget to check out the Yoshimizu and Mikumari shrines while you're here.
Mt. Shiude
Located on the Shonai Peninsula in Mitoyo, Kagawa, Mt. Shiude is perched an impressive 352 metres above sea level. In the springtime, the sheer beauty of this mountain and its breathtaking views has to be seen to be believed, with the mountain transforming into a pink wonderland, laden with Cherry Blossoms. Set against the deep blue hue of the ocean nd peppered with the with a multitude of islands that is home to the Seto Inland Sea — you're definitely going to want to take a few snaps from the Mountaintop Observation Deck.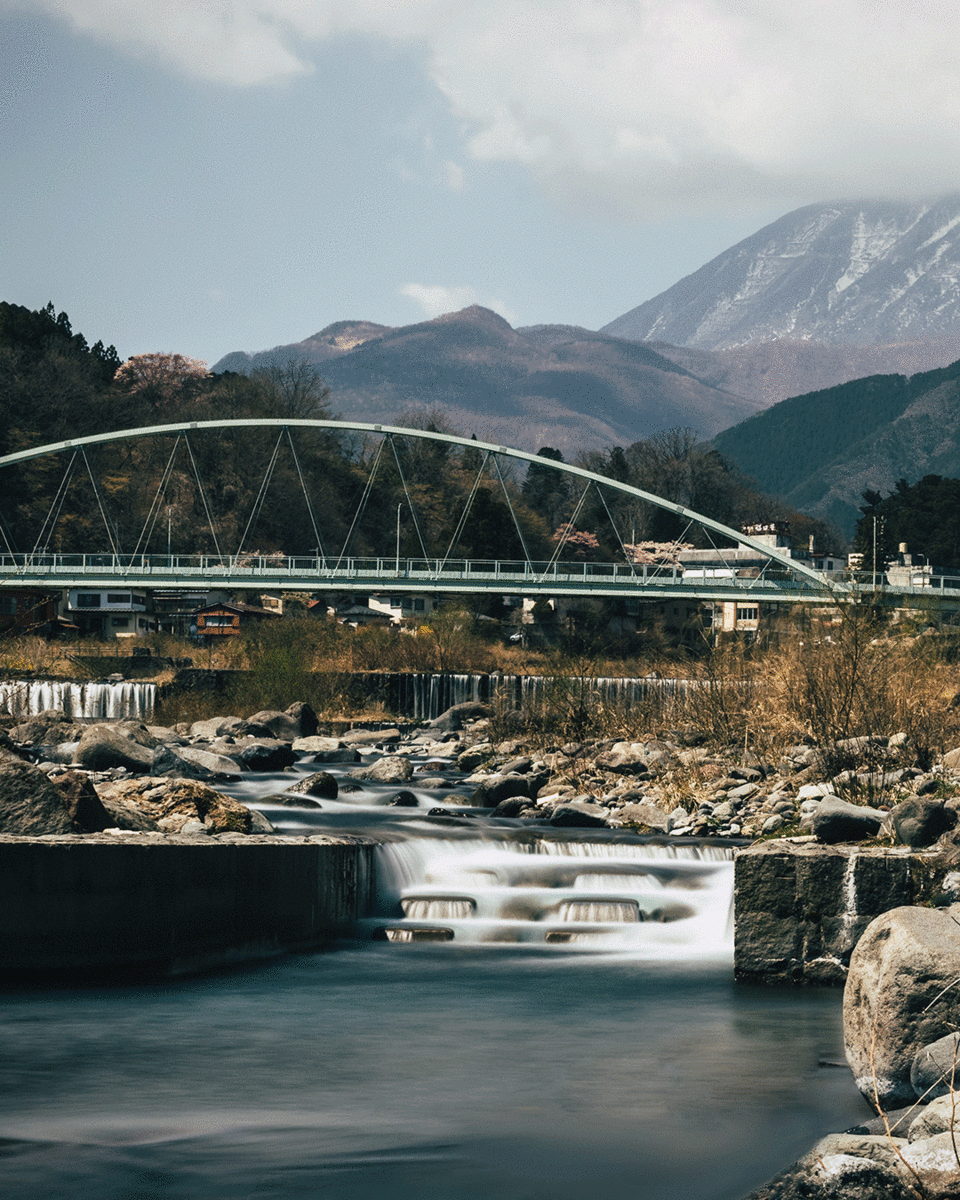 Summer
June — August
Japan is very warm through the summer months, thanks to the warm Kuroshio current swirling in from the Pacific. The best places to escape the humidity is up in the mountains, on Hokkaido, or kicking back on the beaches of Okinawa.
Ishigaki
Honestly, you'll be surrounded by beauty no matter where you are in Okinawa, but Ishigaki is a great starting point for anyone exploring Japan's southern islands for the first time. This is the main island of Yaeyama, home to jungle rivers, turquoise beaches, big resorts and awesome snorkelling. Just pick a glitzy hotel and unwind here for 10 days or so while diving with manta rays in Kabira Bay and discovering hidden waterfalls while hiking in the mountains.
Sapporo
Sapporo in summer? Bear with us, okay. The island of Hokkaido is Japan's winter playground, sure, but between June and August, while the rest of the country steams, Sapporo is blissfully cool. Lavender fields go into bloom and there is plenty of space for all visitors to enjoy without feeling crowded. Think of Sapporo as your cool-climate mountain escape: spend your days walking in Nakajima Park, go camping at Lake Shikotsu, or day-trip into the rolling hills around Biei.
Autumn
September — November
Autumn foliage (koyo) in Japan is arguably even more beautiful than the blossoms in spring. The mountains switch to reds, bright yellows and fiery oranges, as Momiji and Ginko all begin to blush during the autumn months. All those forest shrines and nihon teien gardens you saw in winter, under their dusting of snow, look totally different in October and November. (Note: you can still catch autumn colours in December, depending where you go).
Nikko
Nikko is a little city up in the mountains, north of Tokyo, and October to November is Nikko's boom time. This is when the mountain forests of Okunikko, just outside town, have some of the most insane autumn scenery found anywhere in Japan. Make sure to check out Ryuzu Falls, Lake Chuzenji and Yumoto Onsen. A day trip along the winding Irohazaka Road wouldn't hurt either.
Oze National Park
Oze is home to the sprawling Ozegahara highland marsh—a sweeping alpine moorland full of wildflowers, conveniently criss-crossed with timber walking tracks. As October pushes into November, the whole park turns orange and red, as the grasslands begin to change. Depending on where in Oze you're wanting to visit, you can technically day-trip to from Tokyo (it's about 150km from Tokyo to Gunma) but we recommend an overnight stay in Katashina, just nearby.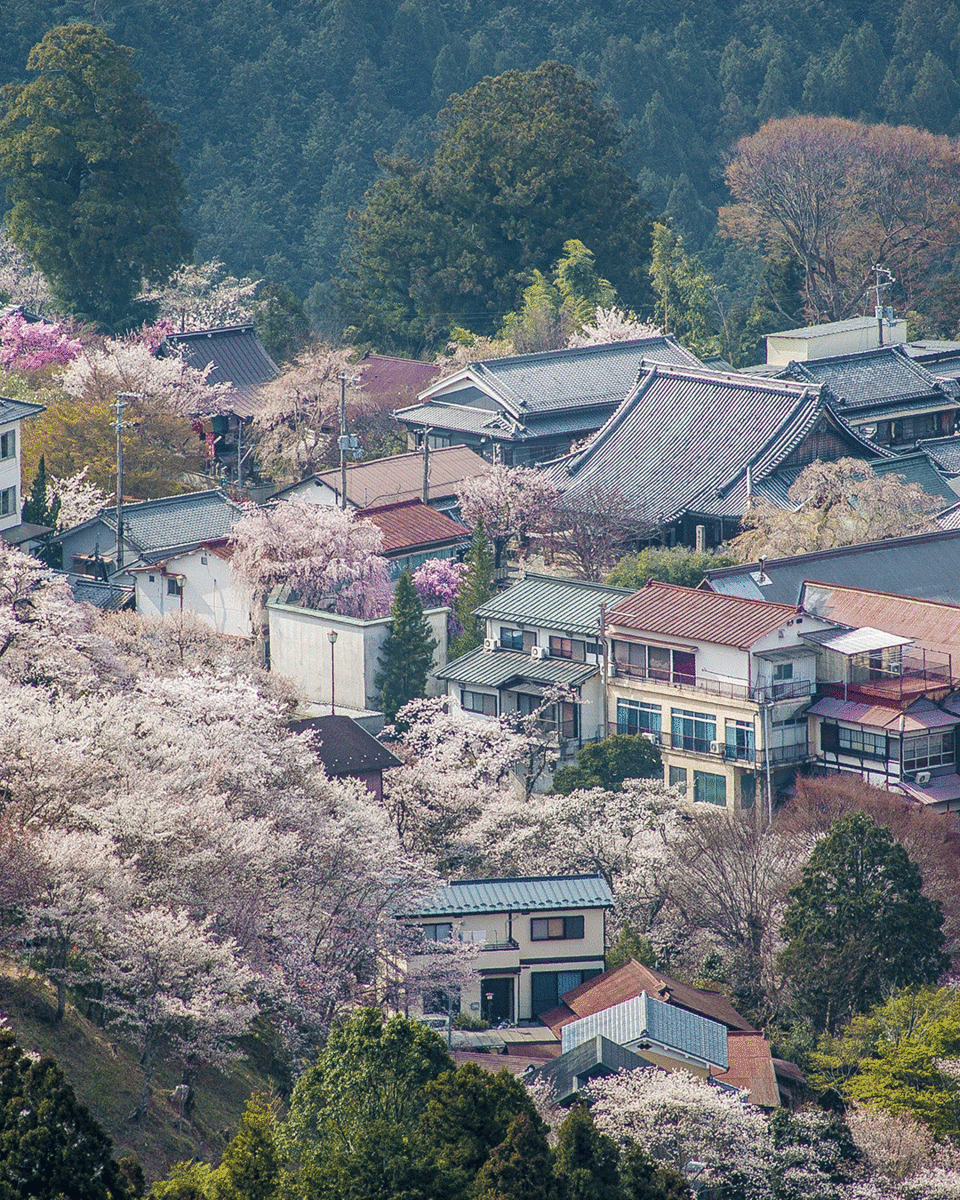 Winter
December — February
Is there a better winter destination than Japan? You get world-class powder and world-class seafood in the one spot. The best snow falls are in Hokkaido and the Japanese Alps (obviously), and along the Japan Sea coast, but don't expect a white Christmas in Tokyo, it very rarely snows here. Depending on how high you go, temperatures should hover around 1ºC to 5ºC.
Kobe
If you're in Osaka in December, take some time to check out the neighbouring port city of Kobe. That's because this place hosts the annual Kobe Luminaire, an eye-popping LED light festival that's been running every year since 1995, to commemorate the Great Hanshin Earthquake. Over 200,000 hand-painted lights are lit every year, and millions of people converge on Kobe every year to enjoy the show.
yamagata
Known for its 'snow monsters' (AKA snow-covered trees), epic ski slopes and the incredible Zao Onsen, there's no denying that Yamagata is the winter wonderland of your dreams. While a day on the slopes followed by a relaxing session at Zao Onsen is a given, there's plenty of other sites to see like the historic Yamagta Castle and Yamadera (also called Risshakuji Temple) — a spectacular mountain-top temple that has to be seen to be believed.
Whether you're keen to hit the slopes, marvel at the cherry blossoms or bask in a Japanese summer, any time is a good time to travel to Japan. For more travel inspiration and ideas, head to the JNTO website.
Image credit: Sora Sagano
This article is sponsored by Japan National Tourism Organization (JNTO) and proudly endorsed by Urban List. Thank you for supporting the sponsors who make Urban List possible. Click here for more information on our editorial policy.