When it comes to reducing your impact on the environment, one of the first places you can look at giving a sustainable overhaul is your bathroom. We know that plastic can take hundreds of years to break down (if ever) in landfills and toxic chemicals in beauty products washed down drains end up in our oceans wreaking havoc on our ecosystem.
The good news? There are super simple changes you can make in your everyday routine that can result in big, positive impacts for the planet.
First point of call is our locks—they don't really need that one litre plastic bottle of shampoo you've been buying for years. With shampoo bars now being produced by a range of eco-conscious beauty suppliers, there never was a better time to make the switch.
What Are Shampoo Bars?
Put simply, shampoo bars are pretty much exactly what they sound like, shampoo in a solid bar form and not a bottle—meaning little to no packaging required. It's also easier to travel with and they're cost effective with most lasting up to 80 washes—the equivalent of around three bottles of regular shampoo.
But our favourite part is that (most) contain only the best natural ingredients which means no nasty additives or chemicals that could damage your tresses or the environment.
Where Can I Buy The Best Shampoo Bars In Australia?
It turns out Aussie retailers are big on the shampoo bar movement with loads of dreamy concoctions on the market. We've rounded up the best shampoo bars for you to try below.
Seed & Sprout Citrus And Mint Shampoo Bar
Price: $19
Free from sulphates, parabens and palm oil, this 100% vegan shampoo bar smells like summer. Aussie made, it combines a mix of argan oil, shea butter and citrus oils which gives this little golden bar superpowers to keep your locks luscious. At just 80grams it translates to around 100 washes or three bottles of regular shampoo.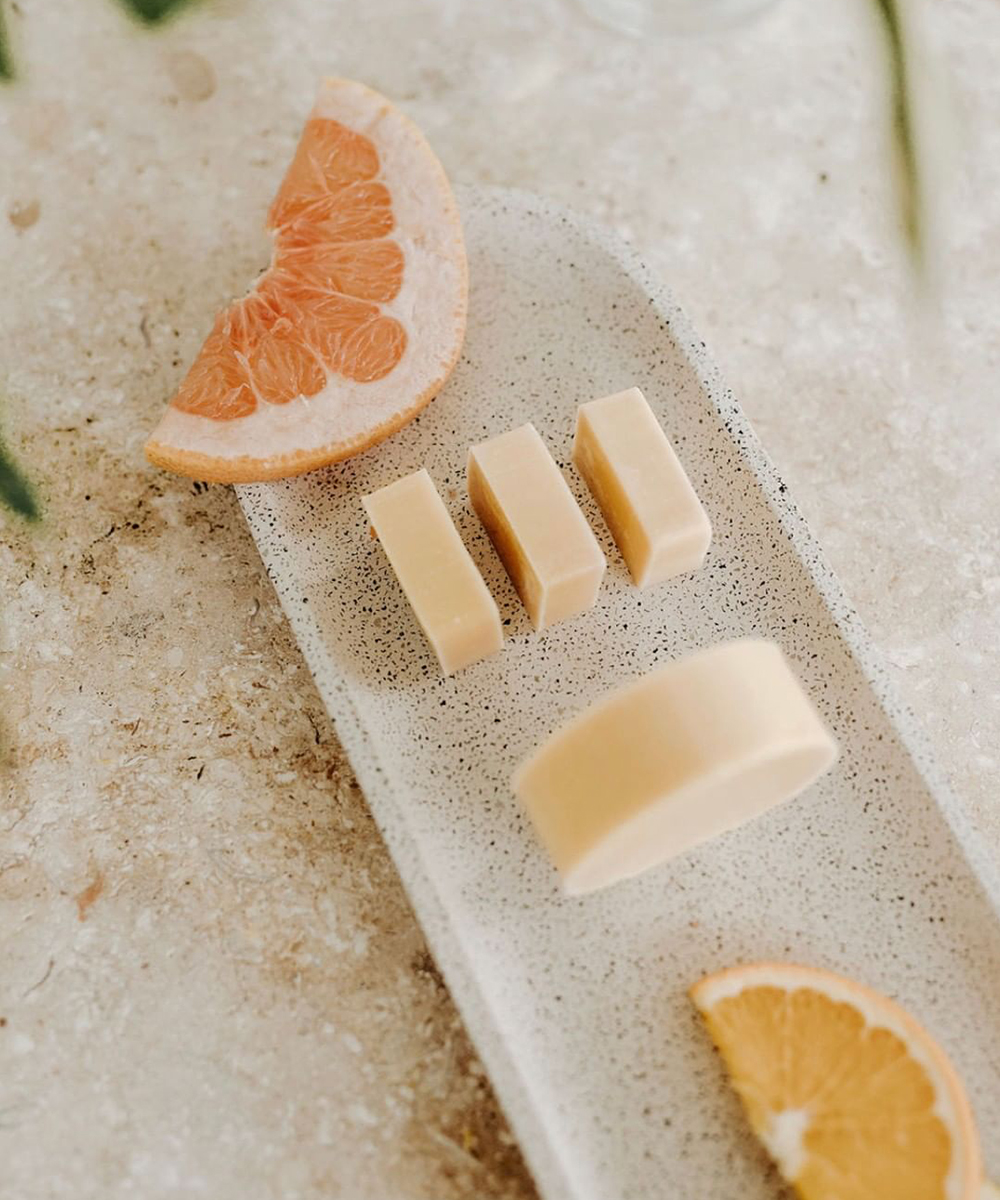 Shampoo With A Purpose—Volume Bar
Price: $15
This vegan shampoo bar is perfect for those looking for a little oomph in their locks. Replacing the equivalent of six plastic bottles it contains around 170 washes for people with medium to long hair. It combines seaweed extract, rosemary, sage, ginseng and juniper berry to give your hair the volume and body it's been waiting for. They also have bars for colour-treated hair and dry and damaged hair.
The Australian Natural Soap Company Original Shampoo Bar
Price: $9.95
This small but mighty shampoo bar was designed with plant oils that have the same makeup as the oils in our hair like coconut, olive and sweet almond oil. This trio works to nourish your scalp and leave it feeling healthy and hydrated. But the best bit? It smells amazing thanks to the inclusion of petitgrain and mandarin essential oils. They also have a shampoo bar for oily hair and sensitive scalps.
Seed & Sprout Rose And Geranium Shampoo Bar
Price: $19
The gang at Seed & Sprout just know how to make a delicious blend for your hair and their rose and geranium bar is one of our absolute faves. Made with shea butter, coconut oil and red clay your hair will be silky, shiny perfection in no time. The bar is also 100% cruelty free and not tested on animals so you can lather up knowing your beauty didn't come at a cost to others. New to the shampoo bar game? Check out this starter kit.

Viva La Body Creamy Curls Shampoo Bar
Price: $20
Got curly tresses? Lucky you. Before you start saying nothing can compete with your uber expensive curl-specific shampoo, let us introduce you to Viva La Body's creamy curls shampoo bar. It combines mandarin, lavender and rose geranium oils to nourish your curls, while
guar (a type of bean) protects your strands from breakages while giving a thicker appearance. This handy bar will get you around 80 washes.
Ethique Tone It Down Purple Shampoo Bar
Price: $22.95
If you thought shampoo bars were just about cleaning your locks, you'd be very wrong. Case in point, Ethique's range of shampoo bars. One of our go-to's is their Tone It Down Purple bar which is specifically formulated for those who want to banish brass. With no sulfates or petrochemical-derived dyes, this purple shampoo is ideal for blondes who want to keep yellow tones at bay. They also have a bar to tackle frizzy hair and one to add some volume.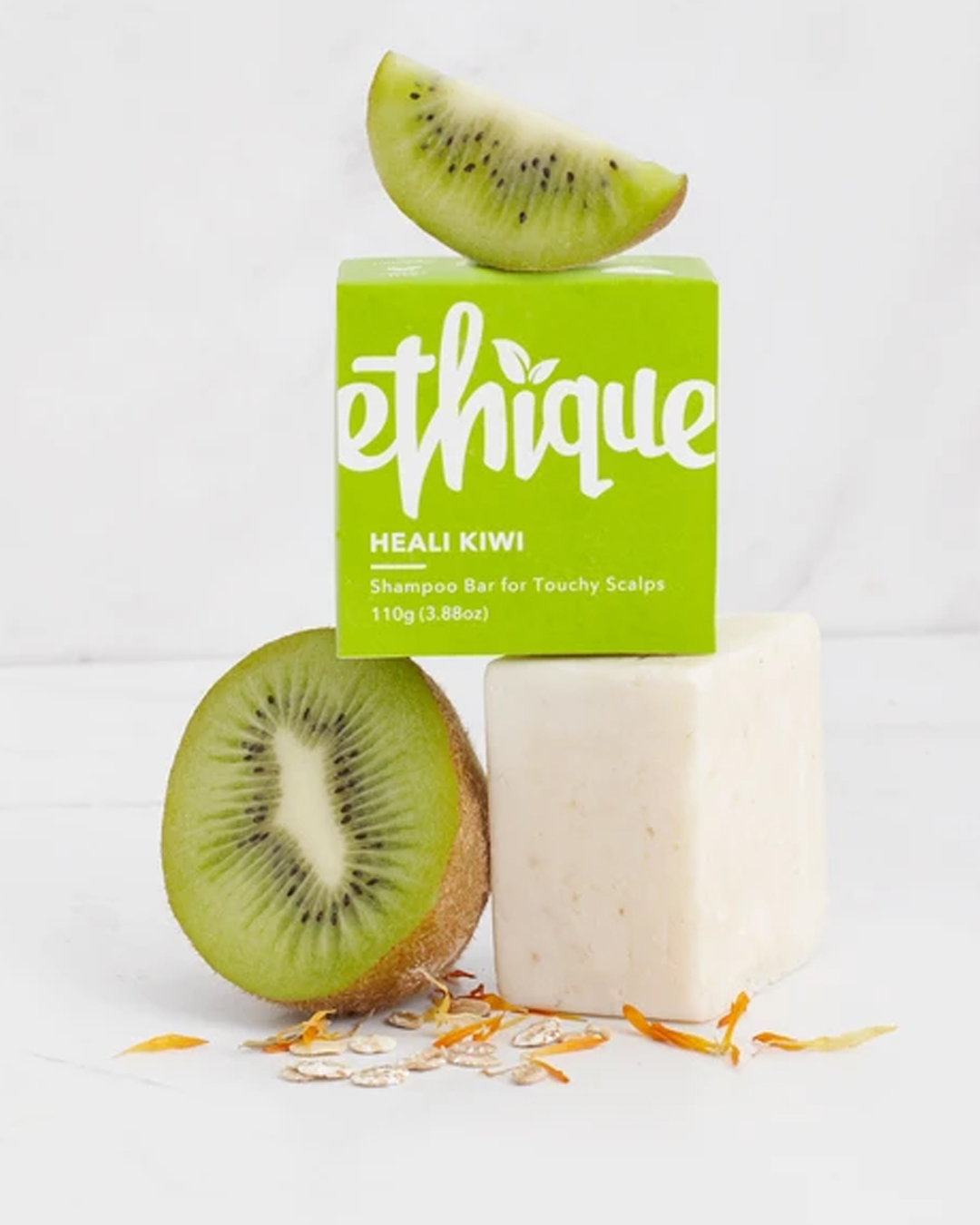 Dr Bronners Castile Soap Bar In Lavender
Price: $8.95
Made with pure lavender and lavandin oils this dreamy shampoo bar will calm the mind and soothe the body. It's 100% vegan, wrapped in recyclable packaging and is gentle enough to use on your locks and your skin thanks to the inclusion of organic hemp oil. Add this one to your shopping cart stat.
The Super Bar In Bergamot And Lime
Price: $15
This zingy, heavenly-scented bar is superfood for your hair. Vegan and free from SLS, parabens and palm oil this shampoo bar is packed with essential oils and nettle extract to make your hair shine.
NueBar Shampoo Bar For Dry And Damaged Hair
Price: $23
Made in Sydney, this shampoo bar is perfect for those with dry, damaged, curly or coloured hair who are in need of a hydration boost. Made with organic argan oil and cacao butter to soothe your locks, it's finished with a mix of ylang ylang, orange, lavender and cedarwood oils which means it smells amazing too.
Image Credit: Seed & Sprout, Ethique
Editor's note: Urban List editors independently select and write about stuff we love and think you'll like too. Urban List has affiliate partnerships, so we get revenue from your purchase.