Seeing as we're all buying way too much avo smash to ever be able to afford the big ol' dream home, we might need to start thinking more realistically about how to make the most of the space we've got in our tiny rental, our townhouse or future apartment.
Whether you're living space is restricted or you've just got a lot of stuff, we spoke to Karina Miller, founder of her own interior design company, Hudson Creative, to get some tips on how to get creative and use your space effectively. One look inside her own self-designed home in Perth and you'd want to rack her brains on how to maximise your space too.
So before you throw out the kitchen sink or become buried in your own belongings, here are 8 space saving hacks for people who live in tiny homes.
Walls & Ceilings Are Prime Real Estate
Sometimes the most space-effective things are also the coolest looking, and this is certainly one of them. Your walls, doorways and ceilings don't have to be dead space—be clever and turn them into bookshelves or storage pigeonholes, spots for plants or your beloved photo frames. Not only will you save space, all your house guests will think you're very styling and intellectual.
Under The Bed Is No Place For The Boogie Man
We've all got this thing about 'under the bed'. It's dusty, it's dark, and we avoid looking under there for fear of what we might find. But tiny-home dwellers: you can't afford to do this anymore! The space under the bed is perfect for easy access pull out drawers that store some of your most used items, like shoes and cameras, or foldable clothing like your everyday tee's and pants. If your tiny home comes complete with tiny humans, you can even build whole pull-out play areas that carry toys, lego or puzzles, and are easily hidden when not in use. It's a no-brainer.
Go-Go Gadget In Your Kitchen Corners
For those of you who've always thought of the corner cupboard as the 'devil cupboard' that nothing ever really fits into, this could be where you're losing most of your space efficiency! This wondrous thing called modern engineering occurred, and we can now get kitchen cupboards that come in all kinds of inventive shapes and sizes and transform under-used kitchen corners into space-city.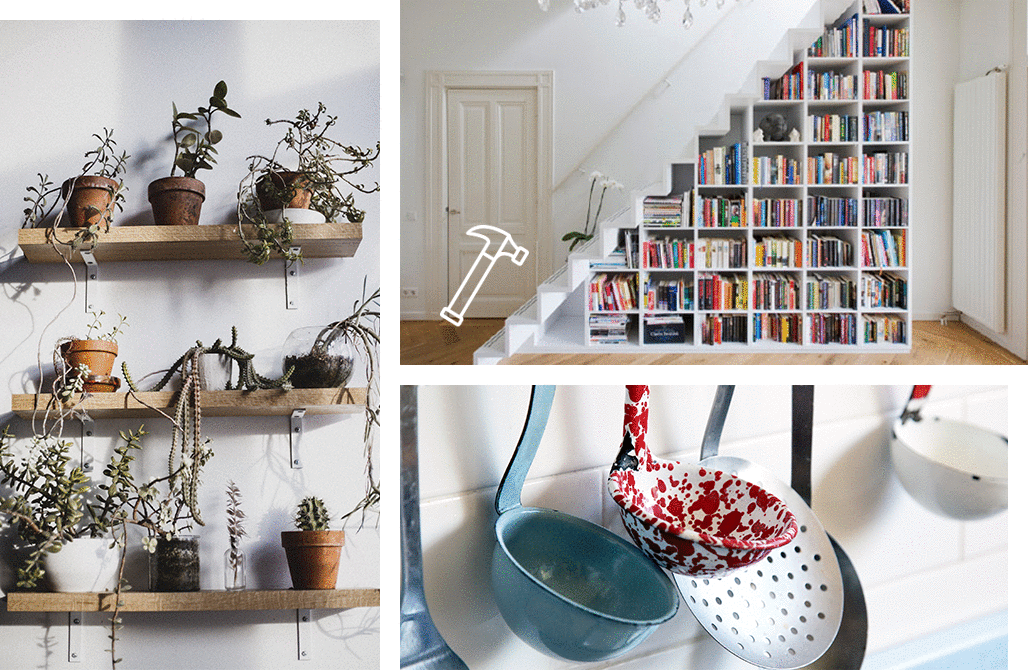 KonMari The Heck Out Of Your Wardrobe
If you haven't heard of KonMari yet, you need to get on Google ASAP because this is seriously life changing people. More than just a tidying system, KonMari helps you streamline your home and surround yourself with things that spark joy. In the midst of ensuring every last usable piece of your tiny home gets maximised, you might just also realise what you value in life. Either way, you'll definitely end up with a space that's conducive to way better living!
One Word: Glass
Forget clunky, hard wood furniture and coffee tables that are purely decorative. In a tiny home, you have to choose items that are beautiful for how space-savvy they are, not just the way they look. Think glass or perspex coffee tables: you can still see all your beautiful picture books and magazines, but they're out of the way and they don't impose on smaller rooms.
Staircases Are Secret Storage Spaces
Perfect for those skinny but tall homes that seem to be popping up everywhere in Perth, you can turn your boring old staircase into a transformer and store just about anything in, under or along it. Whether it's pull out drawers full of off-season wear, underneath shelving for bits and bobs, hanging hooks for bikes or large items, or even full on pull-out cupboards for coats and shoes built into the side, your staircase is a space-saving goldmine.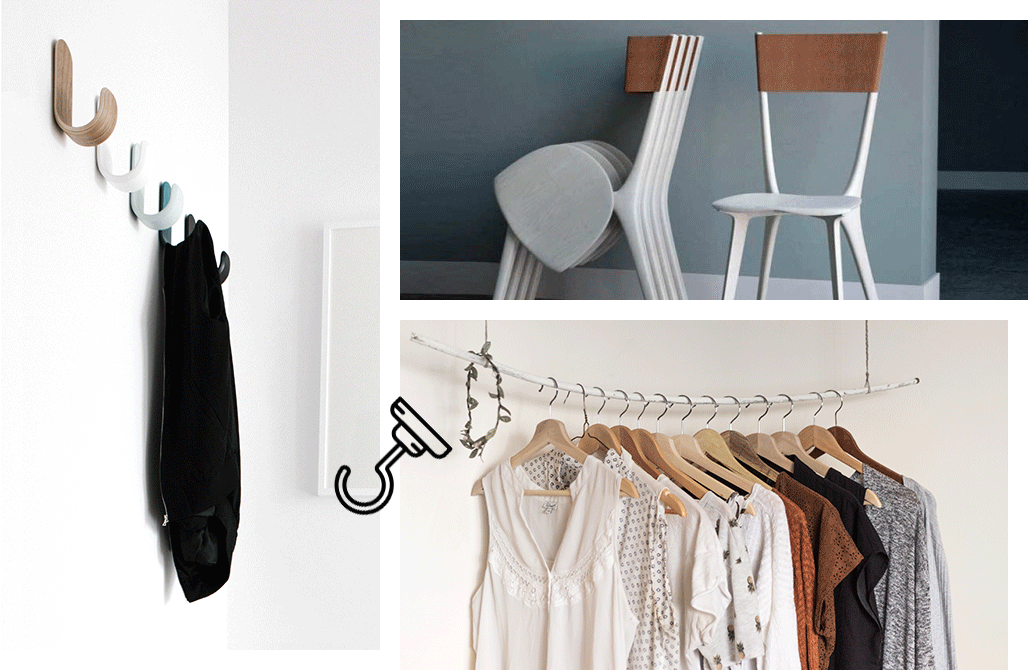 Stack, Fold And Fit In Your Furniture
There's a whole heap of cool and innovative furniture out there these days that's perfect for small spaces. Look for anything stackable or foldable, or anything that fits into, underneath or within something else. Babushka style box tables, stacking stools, stadium-style chairs that drill into walls and snap or bend up, and backless bar stools that fit neatly under your kitchen bench.
Discover The Wall Lamp
Finally, there must be light! But say goodbye to table and floor lamps—these are massive space-wasters. Maximise bench and desk space and leave more room for aforementioned stackable furniture by fixing your lamps to your walls. Above the bed, couch or study desk, fixed wall lamps make beautiful features and are incredibly practical.
If you can fit any indoor plants around the place, here are some tips to keep them alive.
Image credit: Hudson Creative and Nicola Gibson Architect, Tierney Haynes | Design Credit: Isaac Smith