While most of us are filling the void left by COVID-19 by purchasing cute tracksuit co-ords, fresh activewear sets and boujee restaurant takeaway meals, it's a timely reminder for us all that while we try to spark some joy through frivolous purchasing, there are plenty of others around the world in need of help.
The Hunger Project Australia recently launched their global campaign 'Stay In, Reach Out', which aims to encourage Australians to give the equivalent of what they would usually be spending on the things they can't do right now, and instead enable others to do what they can in order to simply be safe.
The cash you're saving from no longer venturing to the pub, the exxy gym membership you're no longer paying for or the Sunday smashed avo you've been foregoing all adds up. And while it can be tempting to balance the scales with other purchases for yourself, we're here to let you know there are plenty of ways even just a small amount of that cash can help out those who really need it.
While it can be hard to wrap our head around, rural and remote areas of Africa, India and Bangladesh are in dire need of access to accurate healthcare information, education on proper handwashing techniques and the distribution of hand sanitiser and face masks.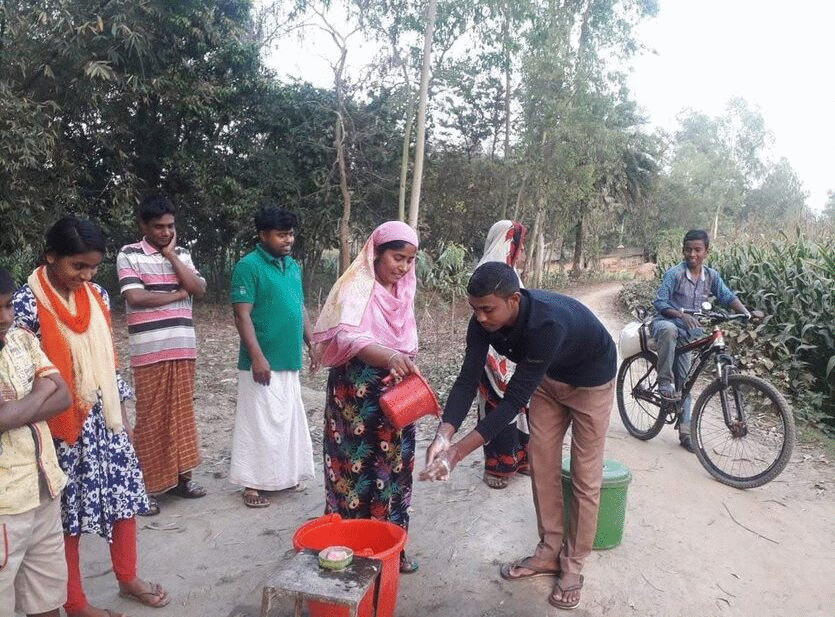 CEO of The Hunger Project Australia Melanie Noden says, "A humanitarian crisis is currently unfolding in the countries in which we work. With devastating wage losses and no government benefits, lack of access to healthcare, harmful misinformation, malnutrition, chronic diseases and limited access to clean water and soap, urgent action is needed to partner with marginalised people living in hunger and poverty who are extremely vulnerable to the impacts of COVID-19."
As Australians, we've banded together and tackled COVID-19 like no other country has. Now, it's time to extend that spirit to our global community, where many small villages around the world are being hit hard by the impact of COVID-19.
To find out more or to donate, click here.
Image credit: Jonathan Borba