Face Hunter
Scott Schuman has a lot to answer for. The American, global-roaming photographer, otherwise known as The Sartorialist, is responsible for completely altering the way we consume fashion.
No longer is fashion an elitist industry, with trends dictated by a small group of editors based on the secluded, seasonal fashion shows, but rather a democratic, peer-to-peer quest for information, with trends filtering up the fashion ladder, designers inspired by the way in which those in the street create their own unique sense of style. As Andy Warhol put it: "Great fashion lies in the way the whole outfit is put together."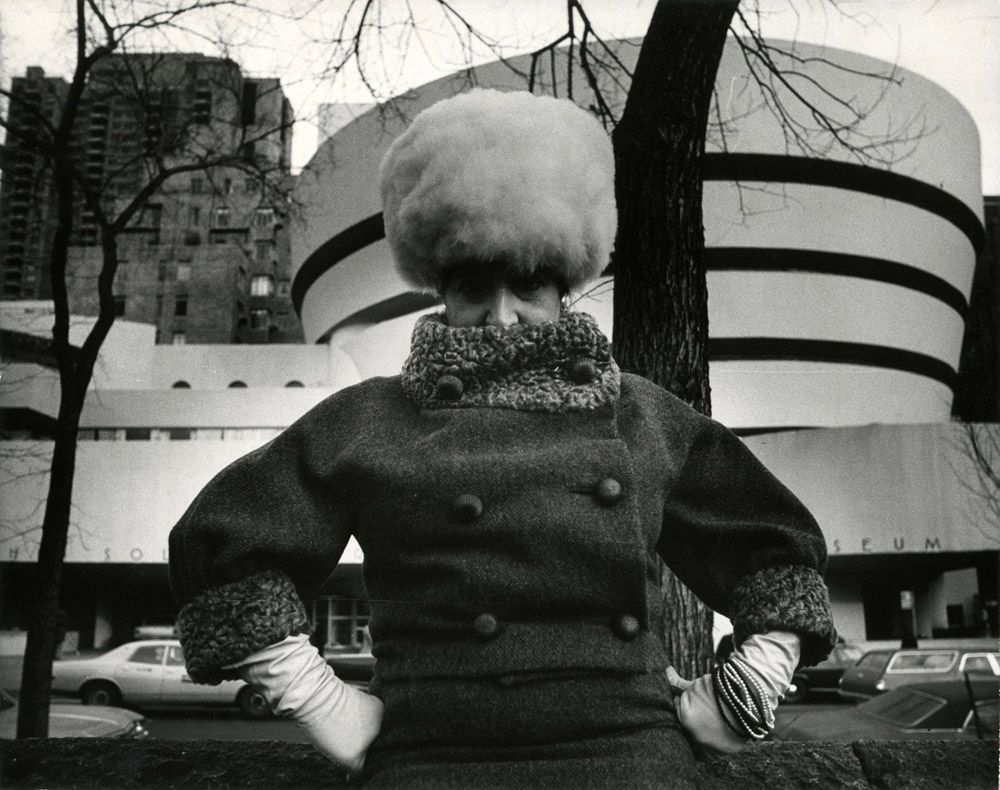 Bill Cunningham, street style featuring the Guggenheim Museum as a backdrop, 1970s
Of course, there were street style photographers long before The Sartorialist. The New York Times' Bill Cunningham has been capturing clothing in its natural habitat, 'The Streets', for over four decades, made famous by the charming 2011 documentary—and he has spawned a million more street style enthusiasts around the world.
Below are some of the best in the business, including a number from our own fine shores.
STREETFSN
Created by photographer Nam, STREETFSN is a collection of street style images from around the world, regularly following the seasonal fashion circuit from New York to Paris, via London, Milan and everything in between, as well as snaps from his hometown of Sydney. Nam's unique ability lies in the way he captures people in particular settings and how their outfit really pops or comes alive in that context: a colourful look in a sea of black, for example, or a very modern, statement heel treading the cobblestoned pavement.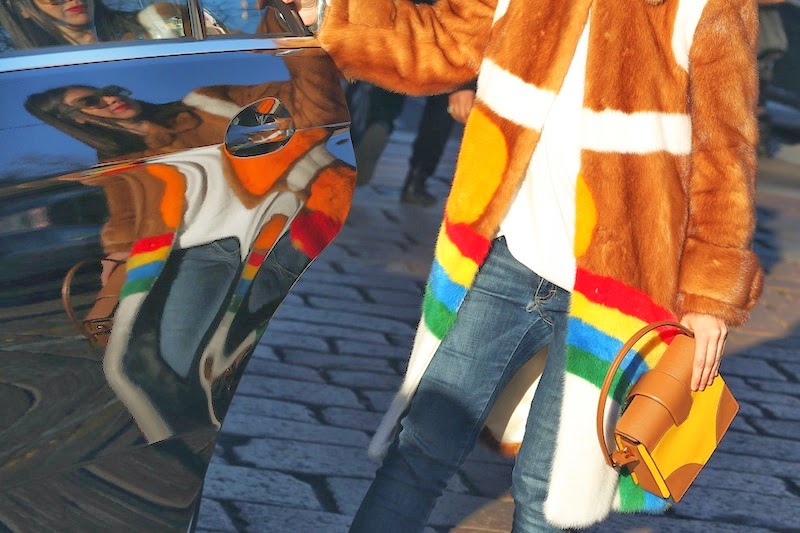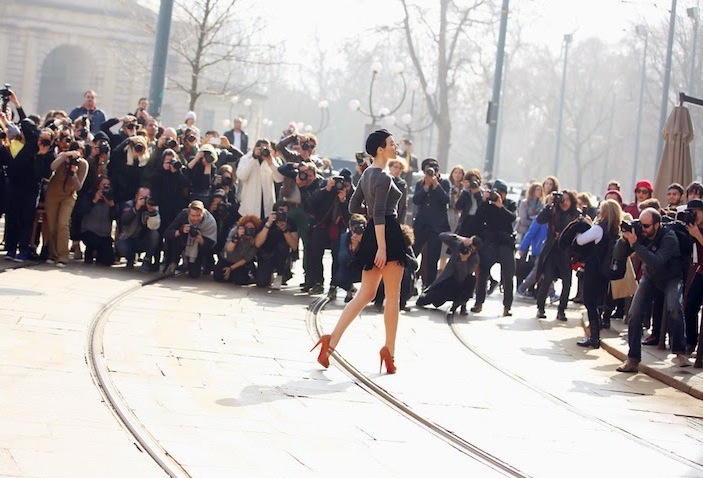 CANDICE LAKE
Candice Lake is an indelible fixture outside many a fashion show, mainly because she's dressed as well—or better than—most of the guests in attendance, it is a case of the photographer being photographed. The Australian-born, London-based camera-wielding former model, who regularly shoots the street style scene of the international and local fashion week circuit for British, American and Australian Vogue magazines, her blog features a compilation of this published work along with her top style picks, outfit posts and some of her favourite looks from around the globe.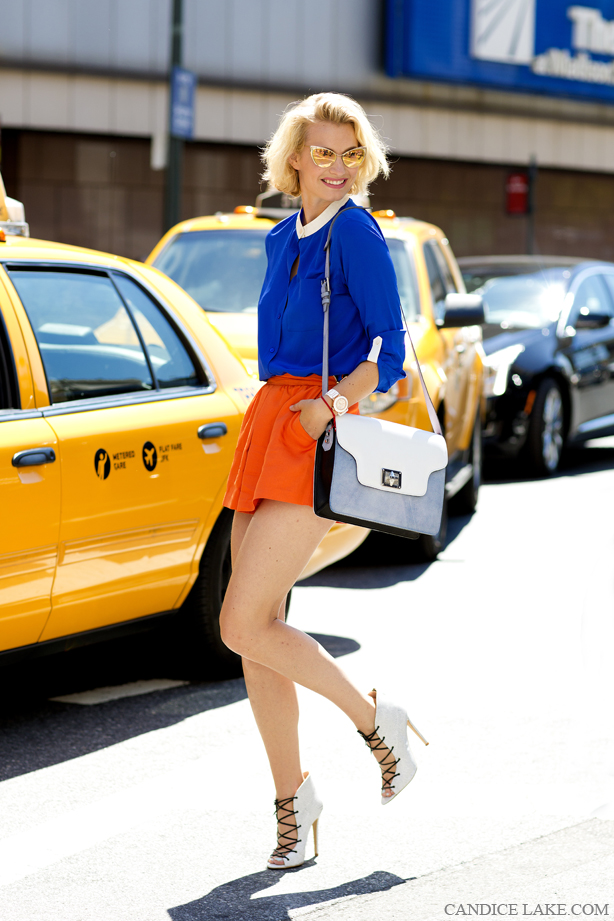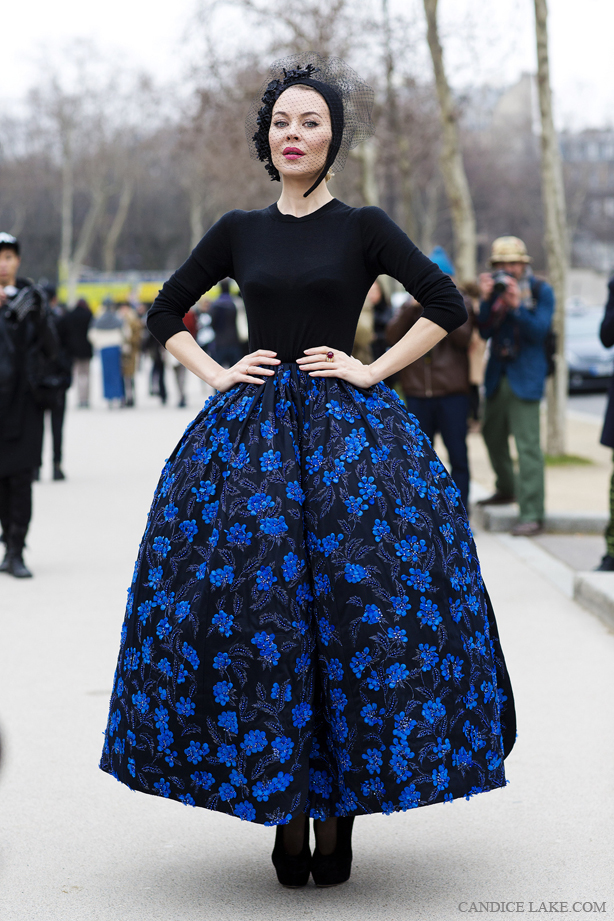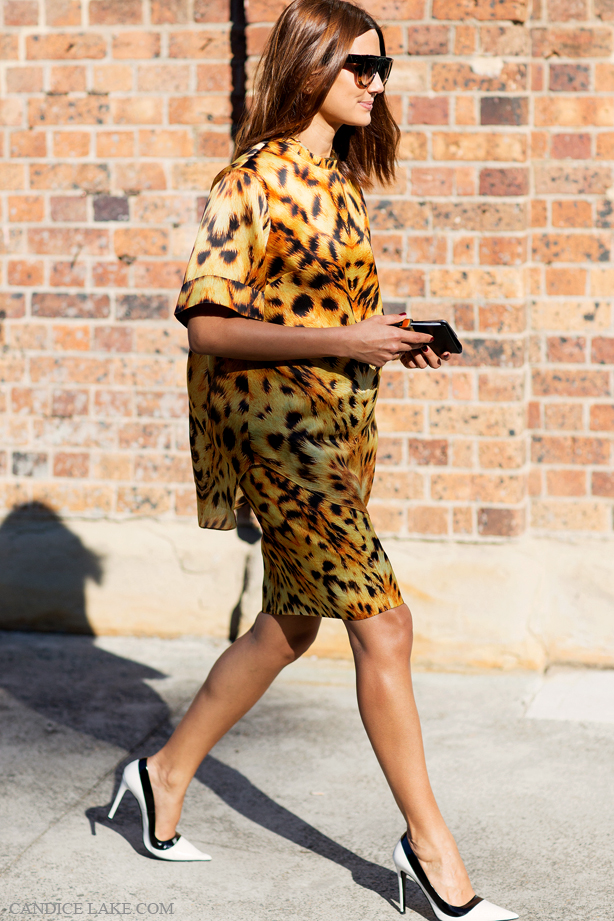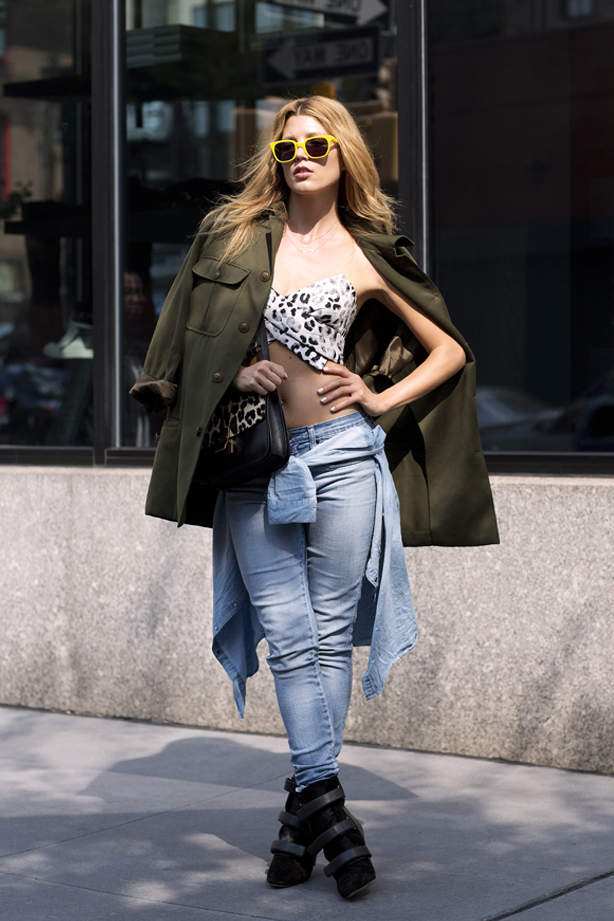 MEN IN THIS TOWN
Formerly an art director for Sunday Life and Good Weekend magazines, Toronto-born, Sydney-based Giuseppe Santamaria has fast grown his personal street style photography project, Men In This Town, into a viable business. Giuseppe's blog showcases Sydney's well-dressed gentlemen photographed on their way to and from work, as well as more in-depth profiles of stylish folk. In 2013 he established a female offshoot, Women In This Town, and in August his first book will be published by Hardie Grant, testament to his talent and ever-growing following.




THE STYLISH IMAGE
This regularly updated Tumblr by Brisbane photographer Jonathan is a brilliantly curated mix of some of the city's most stylish. Jonathan says that he "generally goes out randomly, mostly in the city and generally towards the end of the week" when scouting for subjects, which include young, hip things who sport well-put-together looks, rather than always opting for expensive designer pieces.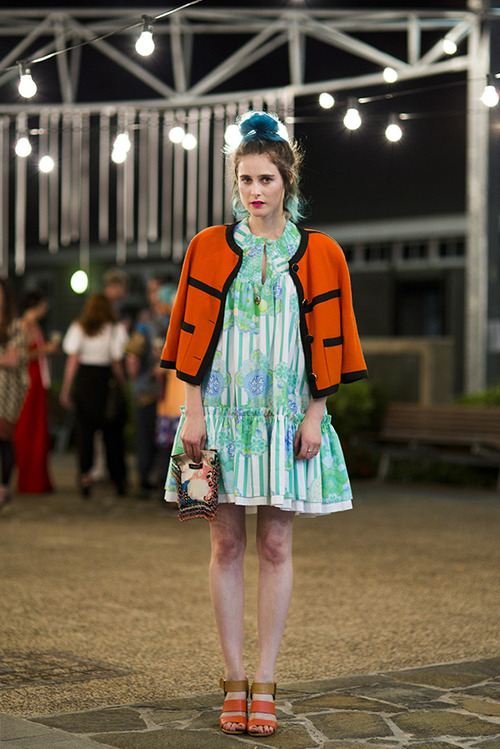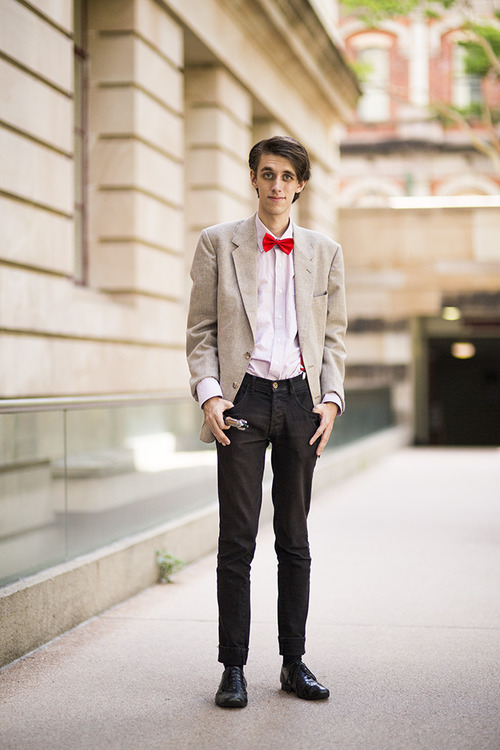 XSSAT STREET FASHION
Sydney-based street style blogger Xiaohan Shen, picked up a camera in 2008 and hasn't put it down since travelling around the world to capture well-dressed women on the streets of London, New York, Paris and her hometown of Sydney. Xiaohan peppers her street style shots with small profiles and tidbits of interior design and fashion, and regularly contributes to Vogue Australia as part of its SpyStyle network.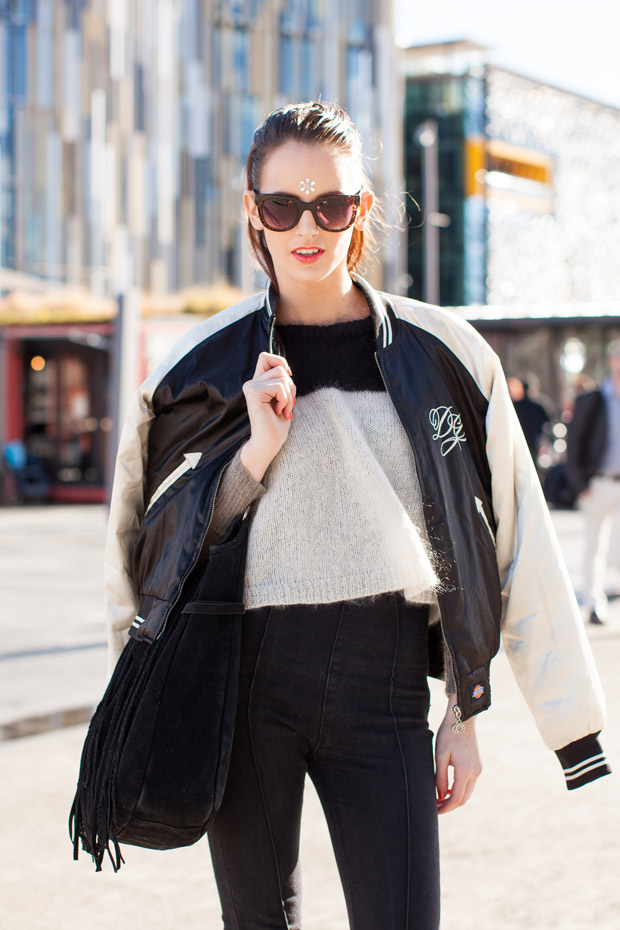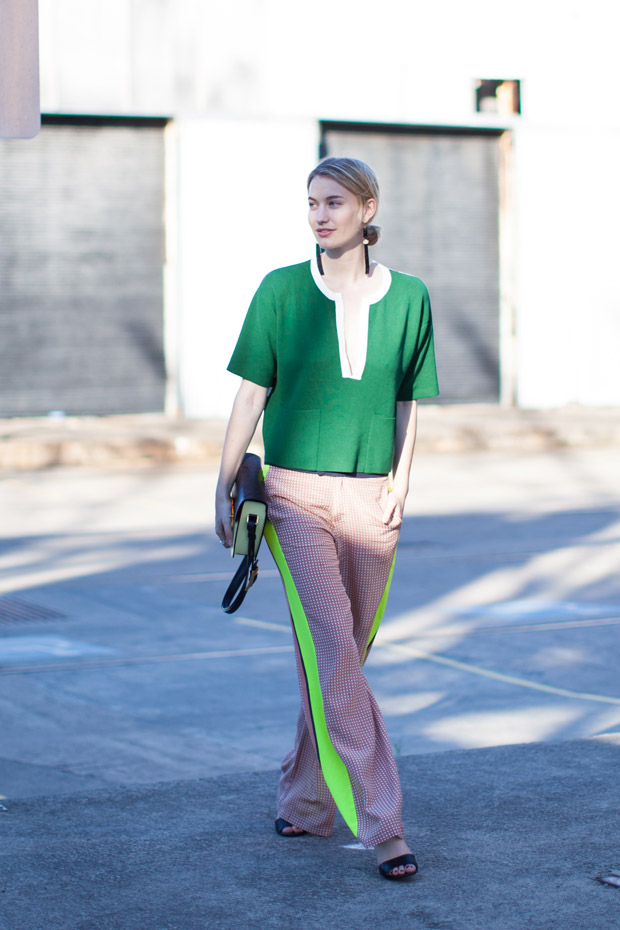 STREET SMITH
With a beautiful, rose-tinted aesthetic, Melbourne-based Liz McLeish's street style photographs, showcased on her site Street Smith, illustrate just how trends in high fashion are interpreted and worn on the streets of Melbourne. Since launching in 2012, Street Smith has collaborated with Westfield, Sportsgirl and Maybelline on special projects, and her unique portraits detail the labels worn, allowing you to take inspiration and shop the look.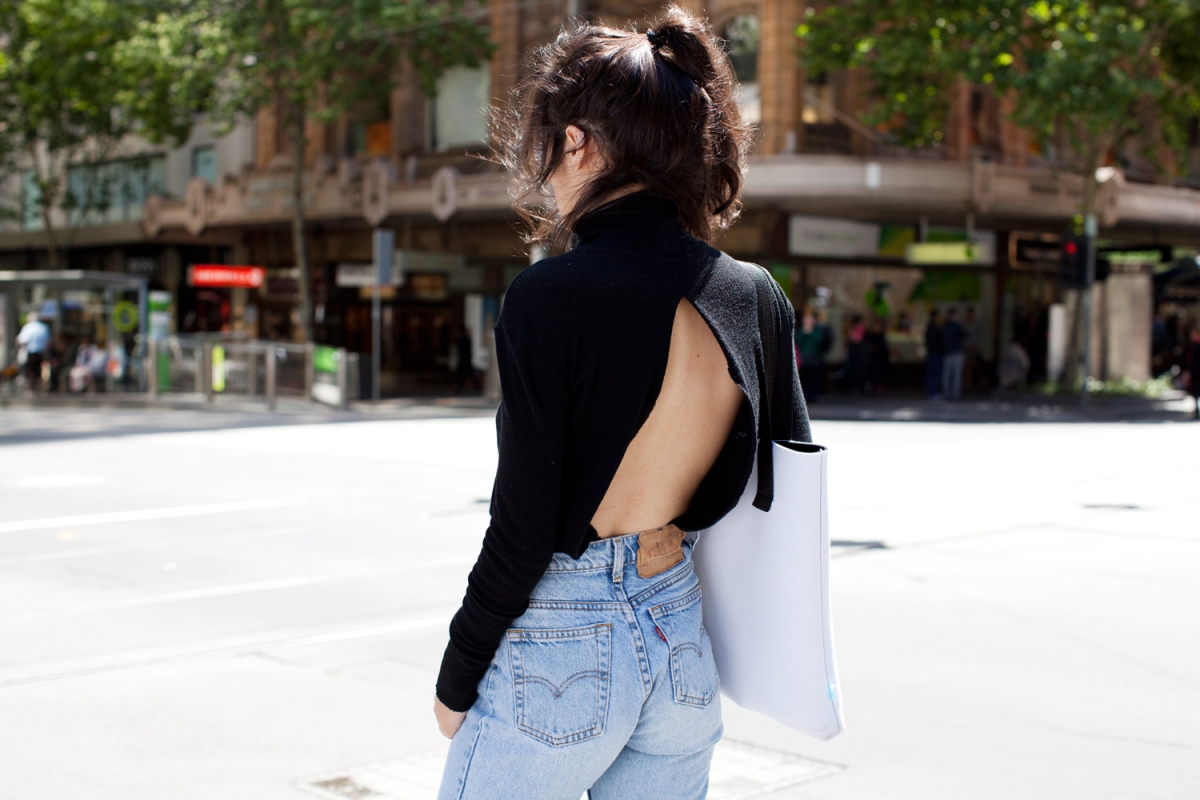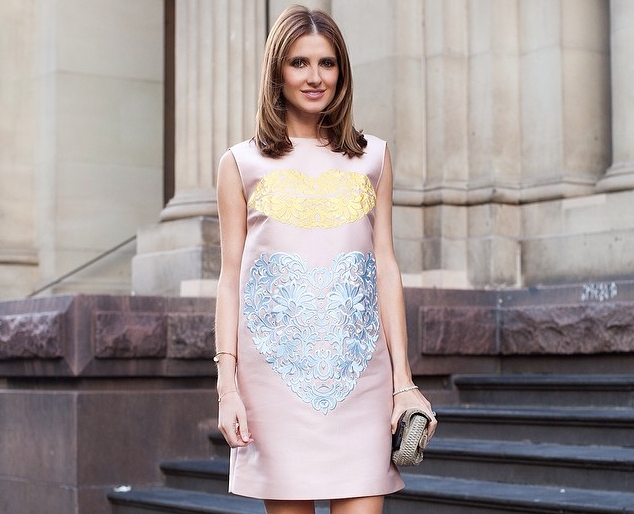 BEST OF THE REST
The greatest thing about the internet is that it knows no bounds when it comes to geography, so we're just as likely to see stylish looks from Stockholm as we are Sydney, Milan versus Melbourne, or Barcelona in place of Brisbane. These global-roaming photographers travel to the far corners of the earth to capture the best looks, with many of them regularly visiting our shores for special projects or the annual Australian Fashion Week.
Off and on the runway, Phil Oh of Street Peeper has tonnes of fun with photography and fashion, shooting people enjoying themselves at the world's major and sometimes smaller fashion weeks, and regularly shoots for Saks Fifth Avenue and US Vogue. Scott Schuman of The Sartorialist is one of the original online street style bloggers, with a best-selling book to his name. His best work is on the streets of New York. Yvan Rodic, too, has several popular published books and is respected for his exhaustive coverage of just about every fashion week on the globe via his site Face Hunter.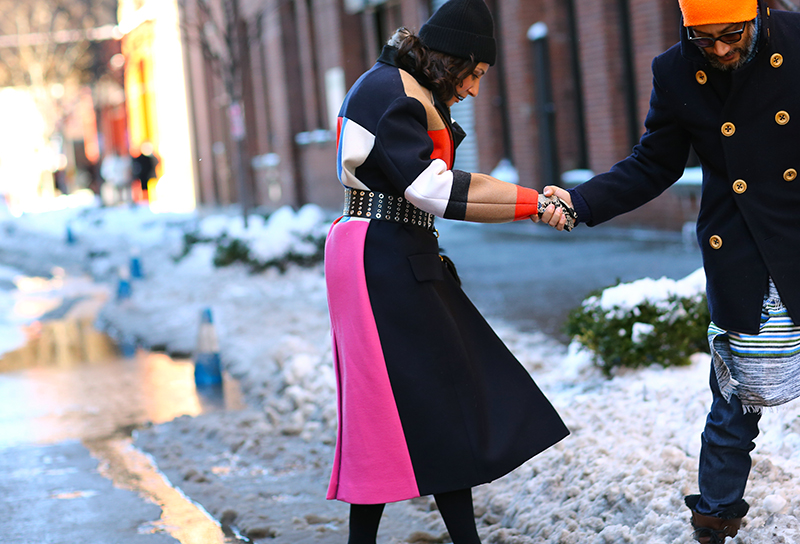 Street Peeper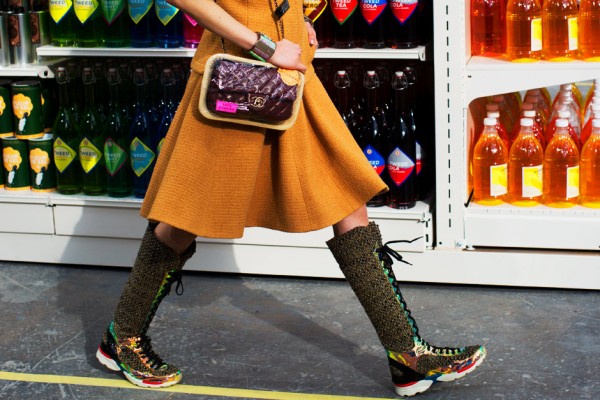 The Sartorialist