So you've swapped out your shampoo bottles for shampoo bars, given your plastic toothbrush the flick in favour of a bamboo one and ditched the body wash for a good old fashioned bar of soap instead. But don't stop there. There's another easy bathroom swap you can do which will keep a few more plastic bottles out of the bin every year—your face wash.
We've rounded up a few of our favourites below, and we've even thrown in a deodorant bar, shaving bar and some moisturising bars as well. Because the less plastic in our world, the better.
Viva La Body Pink Clay Facial Cleanser
And you thought pink clay was just for face masks. This gentle and creamy cleansing bar is best for dry or sensitive skin, packed with rosehip oil and calendula extracts to balance oil production and chamomile to leave skin feeling toned and soft. Best of all, each bar will last two to three months, and you get three in each pack—talk about economical. There's also an activated charcoal version, which you can check out here.
The Australian Natural Soap Company Activated Charcoal Solid Soap
This 'gram-worthy activated charcoal solid facial cleanser has just two ingredients—activated charcoal from coconut shell and saponified olive oil—making it ideal for combination and acne-prone skin types in need of gentle cleansing. Bonus, as well as being plastic-free it's vegan, cruelty-free and has no nasties in it. Check out the pink clay and salt versions for different skin types too.
Ethique Face Cleansing Bar
As well as being our go-to brand for shampoo bars, Ethique have a range of facial bars for every occasion. Their In Your Face bar for normal to oily skin is completely soap-free for a gentle lather, with sea salt and mandarin and sweet orange essential oils for acne treatment. They've also got a coconut butter and clay Bliss Bar version for normal to dry skin, while the Superstar! bar will remove every trace of makeup.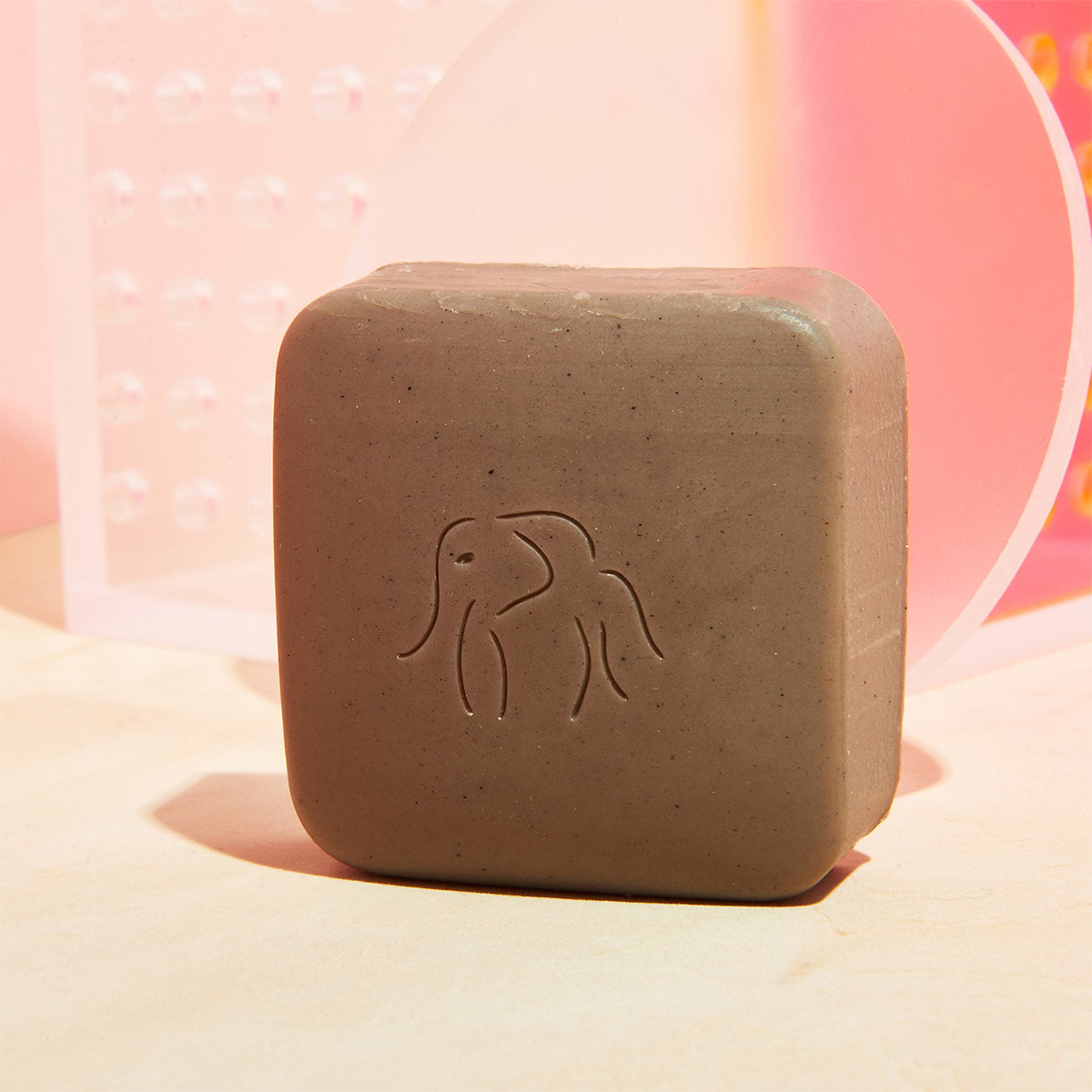 Drunk Elephant JuJu Bar
You probably know of Drunk Elephant's cult-worthy skincare, but did you know they also have a few different face cleansing bars? Our pick is the Juju Bar, a cleansing, exfoliating and healing bar which uses thermal mud and bamboo powder to create a soft and creamy lather which will dissolve oil and rinse away any impurities.
Ethique Saving Face Solid Serum Bar
Ditch your bottled face serums and pick up one of Ethique's Saving Face solid serum bars instead. The cupuacu, shea and rosehip and pomegranate oils are packed with nutrients that will hydrate your skin, and the reusable packaging will give you a glow that only comes with protecting the planet. They get bonus points for being vegan and cruelty-free.
Ethique Solid Face Cream The Perfector
Ok, just one more from Ethique, but seriously, we're obsessed with their plastic-free goodness. The Perfector is their first solid face cream, and it is dreamy. Designed to be used in the evening as a night cream or in the morning before makeup, it features kokum butter as well as a blend of ingredients which act to help blur out skin imperfections.
Viva La Body Smooth Shave Bar
Washing isn't the only thing beauty bars are good for. Whether you're shaving your legs or your face (or elsewhere), these shave bars will give you a smooth, non-abrasive shave every time. Amped up with cocoa butter to moisturise and lemongrass and Himalayan cedarwood to refresh and tone the skin, they're perfect for the person who wants to be more sustainable but doesn't want to resort to using a bar of soap on their face. Follow it up with Viva La Body's aftershave moisturising serum.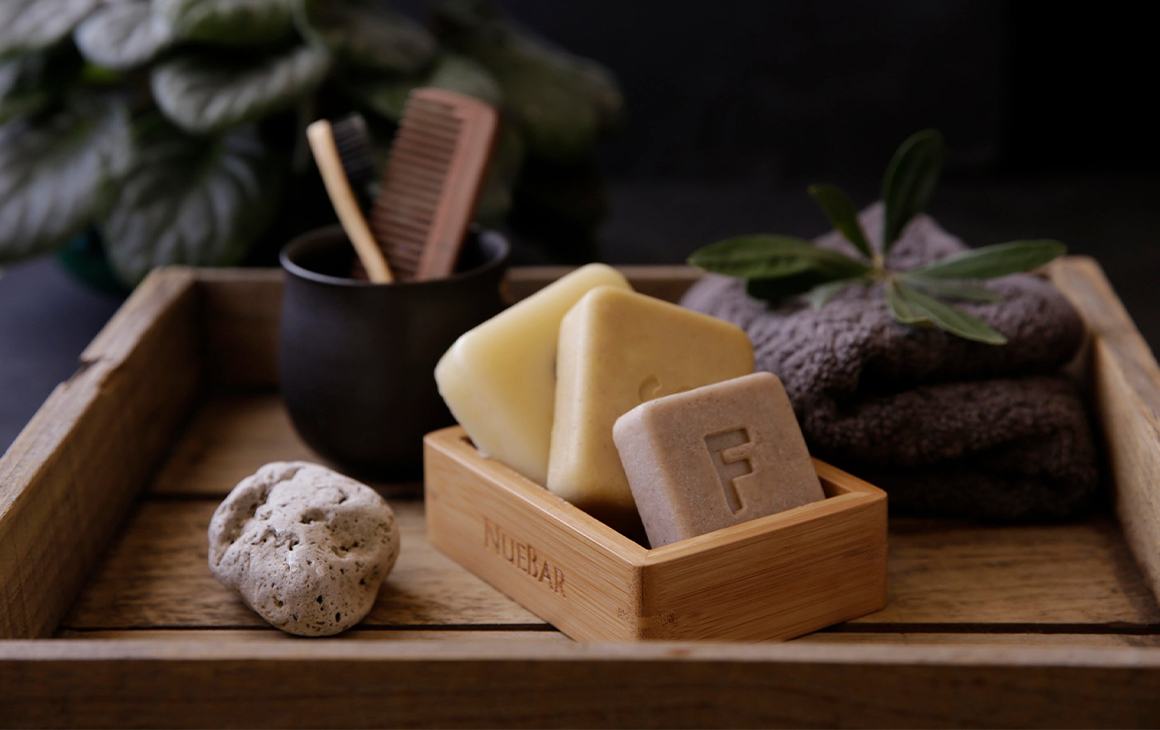 Nuebar Face Wash Bar
Nuebar's facewash bars are free of everything you want a bar you're rubbing on your face to be free of—soap, palm oil, parabens and most of all, animal cruelty. Giving you about 50 uses per bar, the normal bar is suitable for all skin types, with ghassoul clay to draw out dirt, plus coconut oil and cacao butter to nourish your skin. Not for you? Try the oily skin bar instead.
Ethique Solid Deodorant Bar
Aluminium and aerosol cans are another threat to our sustainability goals—so it's time to lose them from your bathroom entirely. Eco-friendly deodorant comes in many forms these days, from pastes to sticks, but we love this solid bar because it needs no plastic or metal wrapping at all. To use it, you just unwrap and rub it under your arms, leaving you smelling fresh all day long.
Green + Kind Facial Cleansing Bar
Green + Kind go a step further than the rest with their face cleansing bars—they'll even take the kraft paper band around them off if you request 'no soap wrap' at the checkout. Bless. They've got a few different kinds of bars depending on your skin type, from the activated coconut charcoal and tea tree Blemish Bar made for skin prone to spots and acne, to the geranium and white clay infused bar for dry skin.
Ethique Gingersnap Facial Scrub
Alright, you've got your face wash bar, your serum bar and your moisturiser bar—surely there's no other skincare you can get in bar form, right? Wrong—Ethique also does an exfoliating facial scrub to green up yet another element of your weekly skin routine. Made with brown sugar, ginger and a hint of cinnamon, it buffs away old skin cells and leaves smooth, moisturised skin behind.
Check out this guide to reducing waste when you travel.
Image credit: Ethique, Nuebar, Drunken Elephant