The mercury is well and truly on the decline so if you've found yourself reaching for the covers, it might just be the perfect time to invest in some quality bedding.
We get it. New bedding is a total investment which is why we've round up a collection of covers, pillows and sheets that look damn good, are totally sustainable, and will last you for years to come.
Here are the best sustainable bedding brands to get around this winter so you can feel good about your eco-friendly choice every time your head hits the pillow.
Bed Threads Oatmeal 100% French Flax Linen Bedding Set
Slip into these buttery-soft, 100% French flax linen bed sheets and trust us, you'll never want to get out. Australian label Bed Threads set out on a mission to make luxurious bedding regardless of the season and since linen keeps you cool in the heat and acts as an insulator in the cold, making affordable bedding out of the dreamy fabric was a no-brainer for the brand. Compared to other fabrics like cotton, linen originates from flax which requires less water and fewer pesticides to cultivate making it the ultimate sustainable bedding solution. We're big fans of the oatmeal colourway that's all things coastal chic or choose from 16 other colours ranging from charcoal to rosewater or forest green. The bedding set comes with everything you need to sleep well trans-seasonally including two pillowcases, a duvet cover and a fitted sheet or you can build your own bundle. Shop the set here.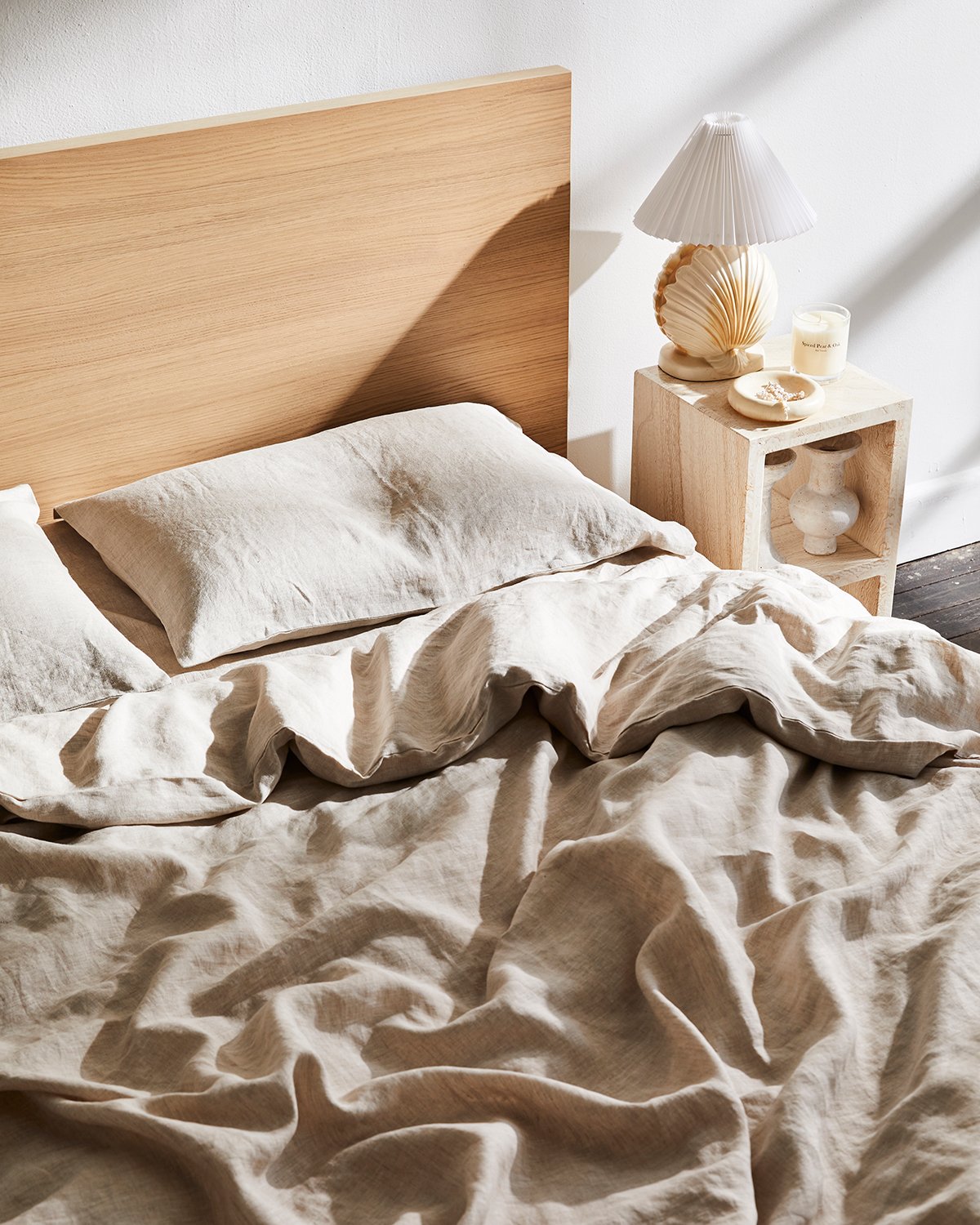 Ettitude Starlight Blue Stripes Bamboo Lyocell Sheet Set
These 100% organic bamboo sheets by Australian label Ettitude boast a 300 thread count which equates to a silky-soft 1000 cotton thread count—so prepare for the best sleep of your life. This organic bamboo fabric is hypoallergenic, thermo-regulating and saves 3,031 gallons of water compared to cotton that's more traditionally used in bedding (which is also one of the world's largest water and air pollutants). The Lyocell sheet set comes complete with one fitted sheet, one flat sheet, and two standard size pillowcases. Shop the set here.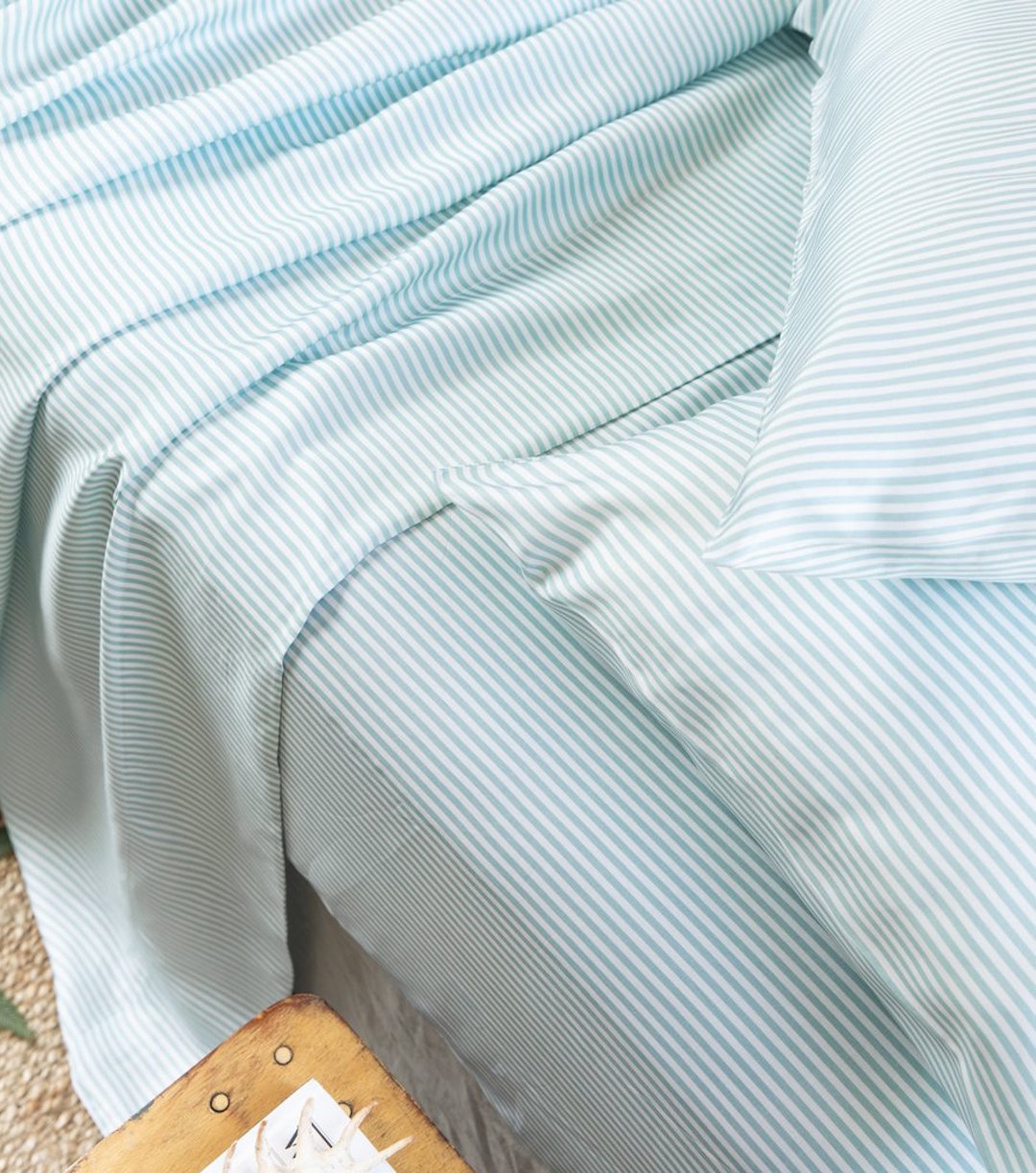 Ettitude Bamboo Lyocell Duvet Cover
Complete your bed with a duvet cover crafted from Ettitude's signature 100% organic bamboo fabric made famous for its silky-soft, thermo-regulating and sustainable qualities. On a mission to bring you bedding that is as smooth as silk, as sustainable as hemp, and as breathable as linen at the price of cotton, Ettitude developed their signature fabric that finally ticks all the boxes for a sustainable and comfortable nights sleep. Shop their duvet here.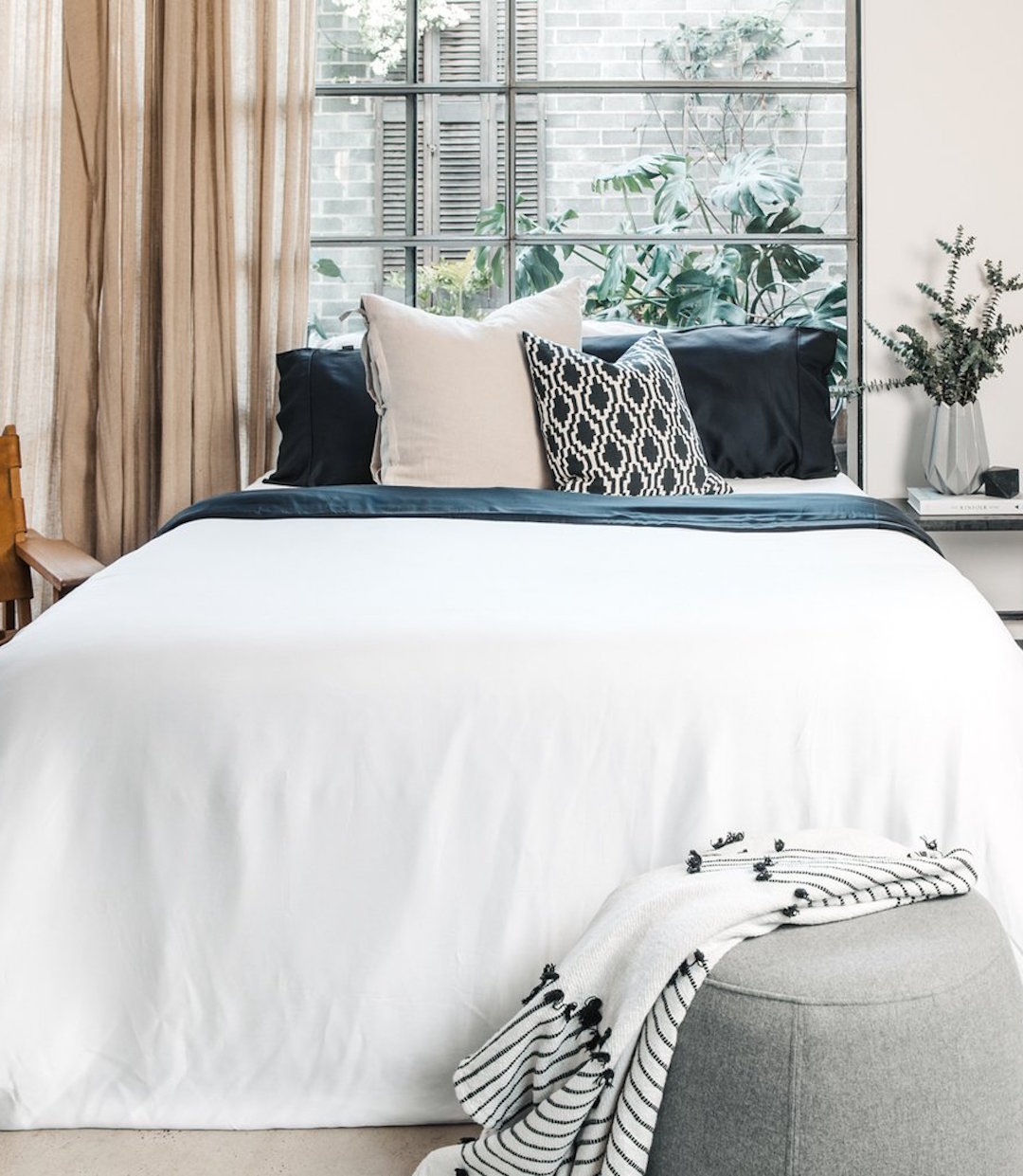 The Sheet Society Eve Linen Sheets
Sustainable, eco-friendly, and made from 100% pure certified French flax linen, The Sheet Society's signature Eve Linen is durable, breathable and damn easy to care for. They say linen is for life and these ultra-soft sheets are a worthy investment of your hard-earned coin. The Sheet Society makes it easy to curate your dream bed with the option to select only what you need (whether that's just a fitted sheet or the whole situation) and mix and match colourways. Our favourite? The mocha. It's the perfect blend of coffee meets chocolate that will look damn good in your room. Shop the range here.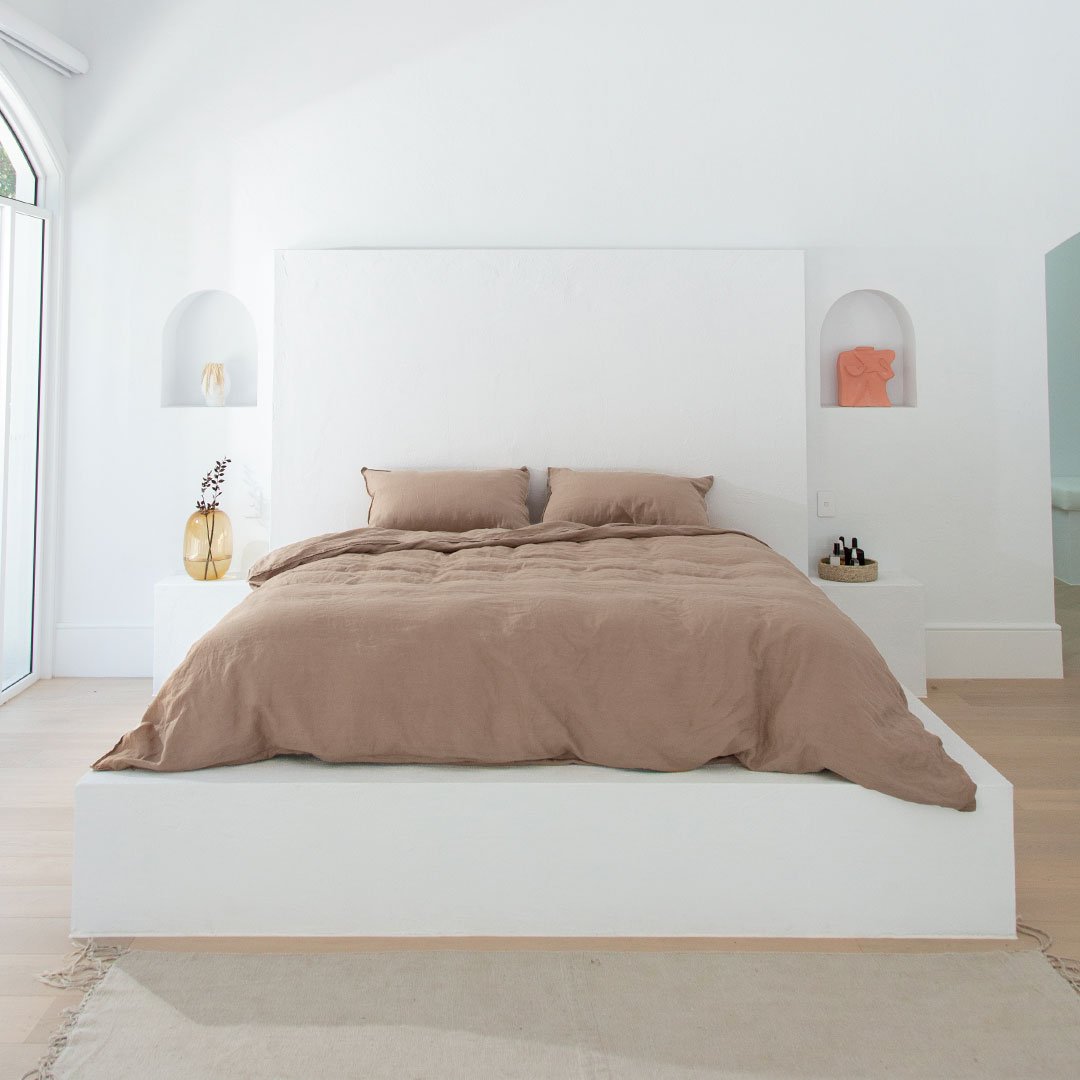 Touché Eucalyptus Lyocell Pillowcase
This cool-to-the-touch Eucalyptus fabric is more breathable than cotton, softer than linen and you get the same pampering effects as a silk pillowcase (meaning your expensive serums won't get soaked up by your pillowcase and you won't wake up with frizzy hair). Touché's 100% Eucalyptus fabric is more sustainable and renewable than silk and 100% vegan, plus it's also antibacterial which does wonders for your complexion, hair and overall health. Shop it here.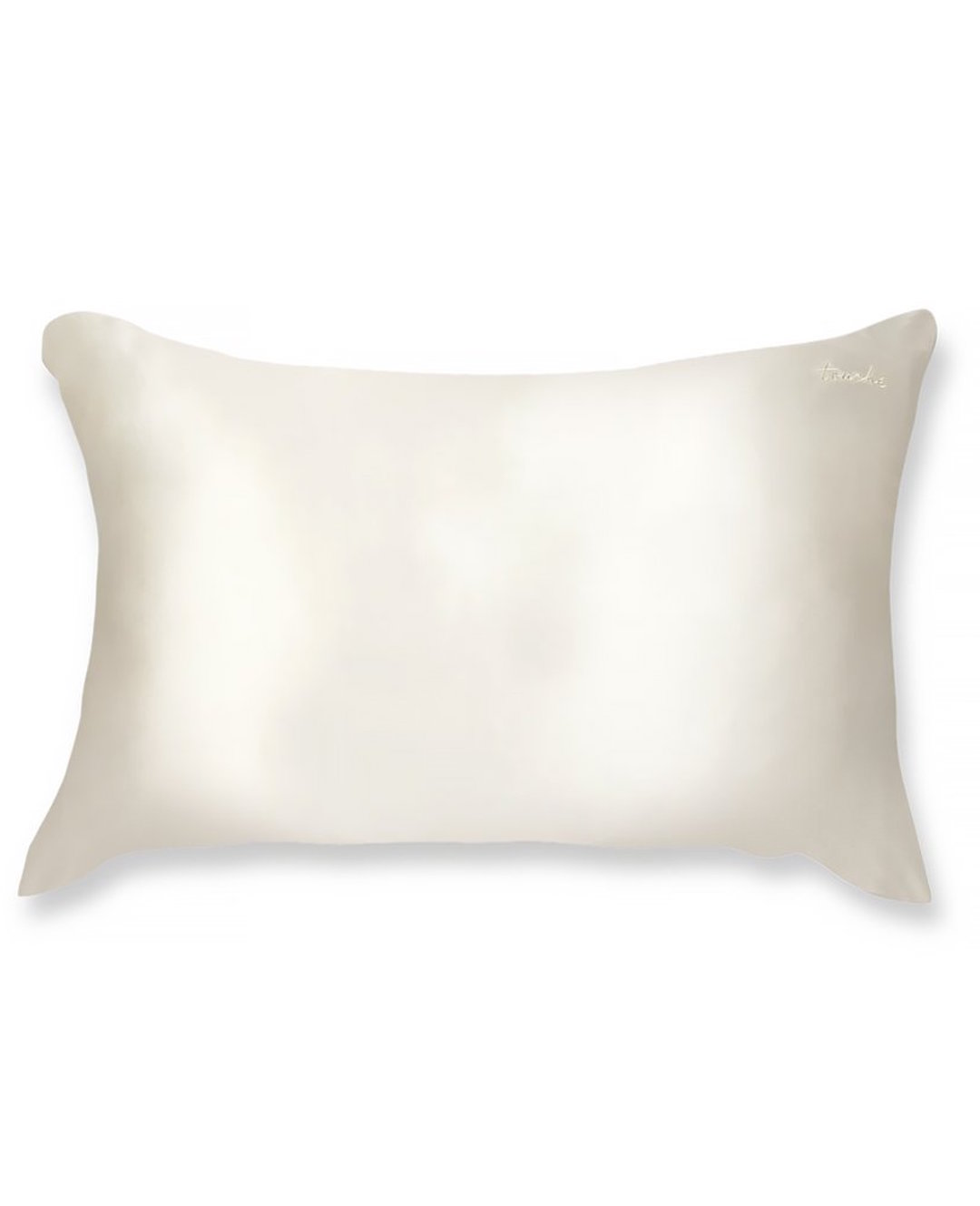 Sheridan Abbotson Linen Quilt Cover
Tuck into Sheridan's eco-friendly Abbotson Linen expertly crafted from 100% Belgian linen flax. This tailored, high-quality quilt cover features natural and piece dyed muted tones to create a relaxed yet refined aesthetic in your bedroom. This luxurious linen is the perfect choice for any climate, keeping you cool in summer and warm in winter, plus it has been designed to become softer and more comfortable with every wash. Shop Sheridan's the linen cover here.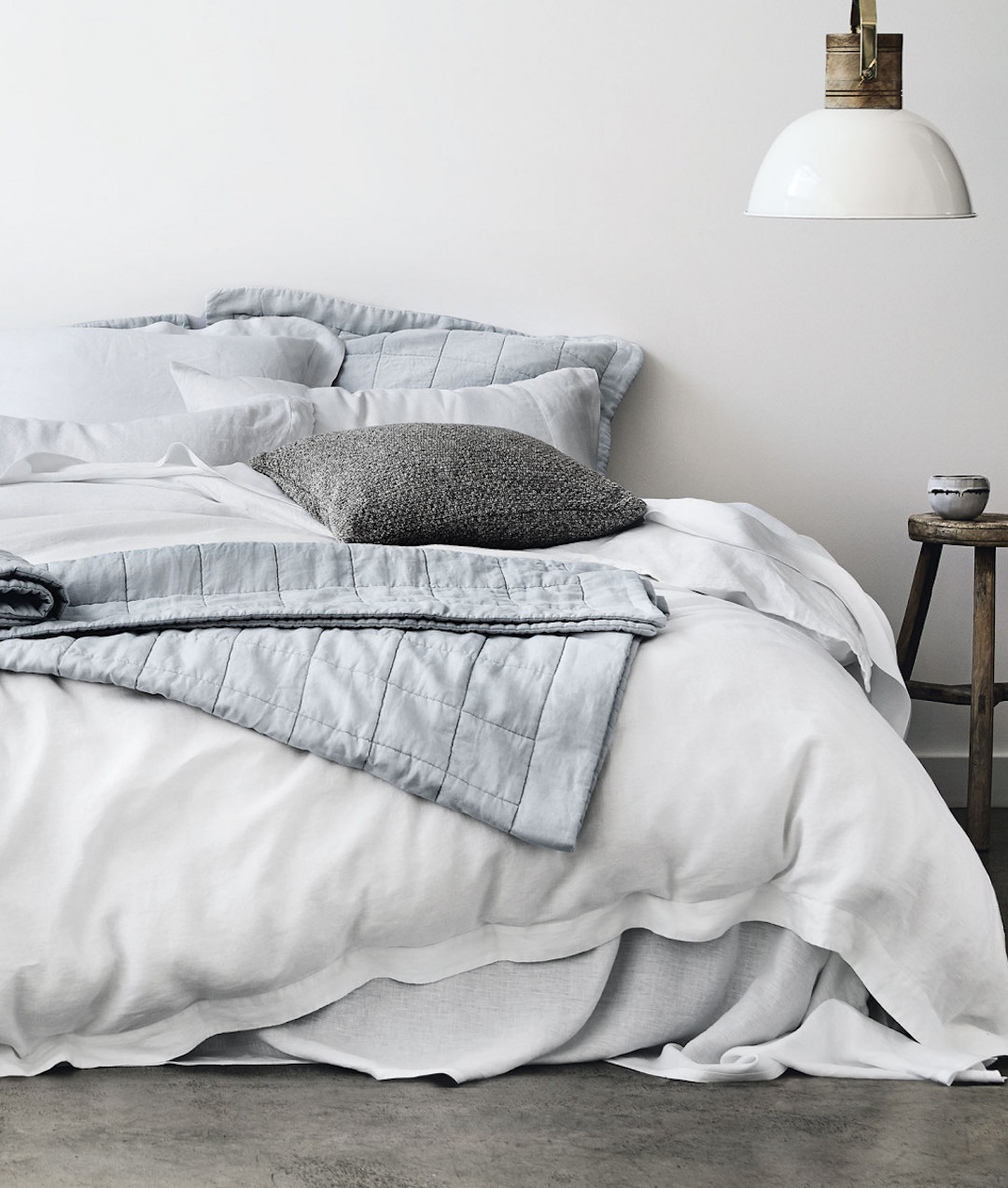 Editor's note: Urban List editors independently select and write about stuff we love and think you'll like too. Urban List has affiliate partnerships, so we get revenue from your purchase.
Image credit: Bed Thread