With the sting of promised policies around climate change and unfulfilled social initiatives still fresh in our minds, now is the time for action. As much as our government and world leaders need to participate in propelling positive change, it's also up to us to fight the good fight by supporting the socially-conscious startups making a real difference.
From recycled activewear and plastic straw alternatives to vegan leather accessories and delicious crepes for homelessness, sustainable small businesses are cropping up across the country. But, like anyone who has tried to build a business from scratch will attest, creating and funding a startup is far from easy, particularly when they're not-for-profit social enterprises. That's where ING Dreamstarter comes in. A curated collection of crowd-funded social entrepreneurs driving to create positive change. Here, we've rounded up the standouts you need to get behind.
1) Team Timbuktu
Dedicated to creating gorgeous, sustainably-made activewear, Team Timbuktu brings a whole new meaning to feeling good while working out. Launched in 2018 by designer, Rhianna Knight, the eco-conscious fashion label sells a range of leggings and crops made from recycled plastic bottles plucked from landfill and oceans. With approximately ten recycled plastic bottles per pair of leggings, the team's ambitious aim is to recycle the equivalent of 10,000 single-use water bottles during the first year of business and eventually half a million plastic bottles within five years.
But it doesn't stop there. From compostable packaging to ethical manufacturing and employment, the label strives for a closed loop system and helps women achieve happy and healthy relationships with their bodies and exercise. Oh, and as for the activewear? Stylish and affordable would be an understatement. Get behind Team Timbuktu here.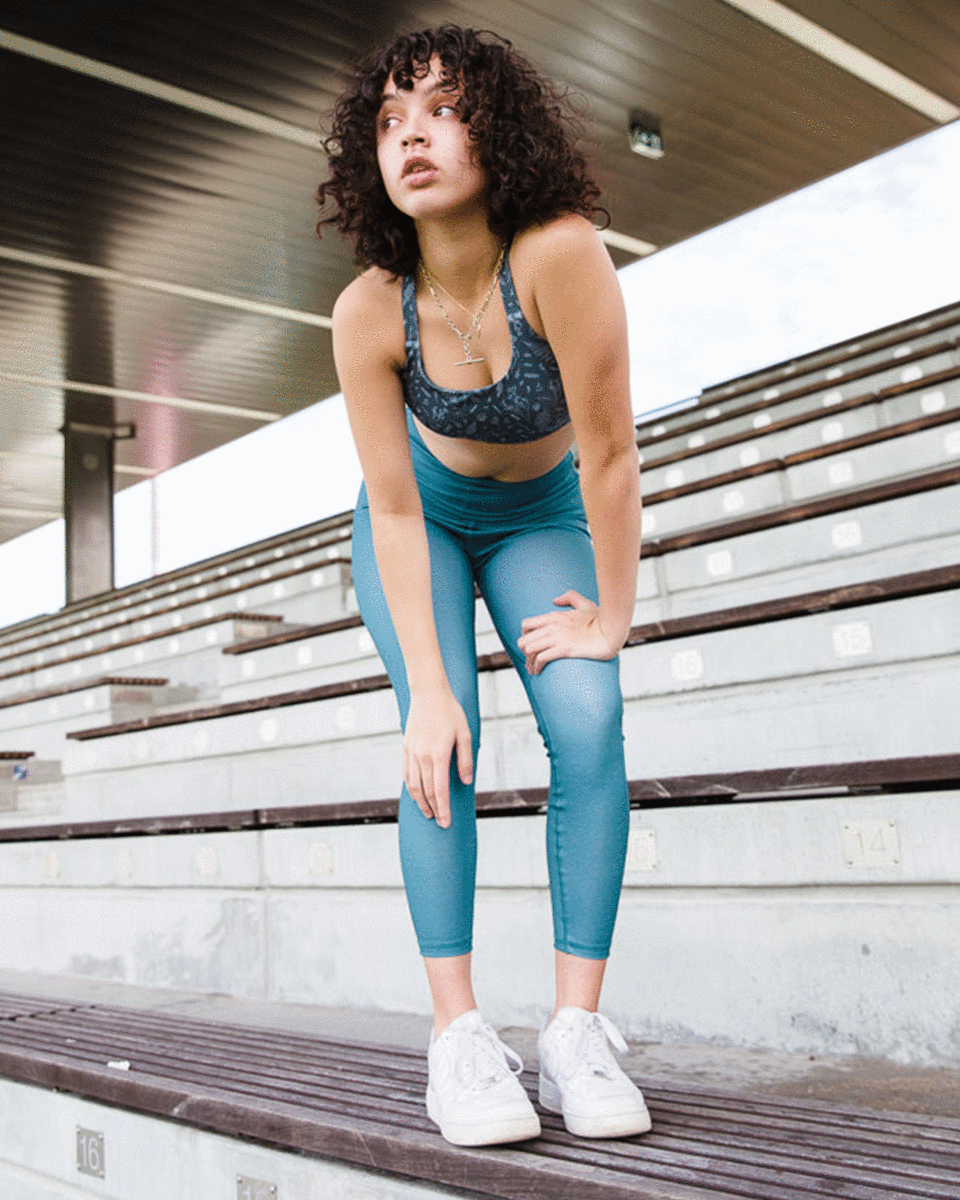 2) The Unseen
Championing diversity and inclusivity, The Unseen is a small underwear brand with a mighty mission. Disillusioned by the underrepresentation of diversity in mainstream media and the impact of body image disempowerment, founder Caitlyn Overell decided it was time to create an inclusive underwear label that's both better for the world and the people who inhabit it. Dedicated to creating a range of organic and ethically-produced underwear, The Unseen not only includes a range of various colourways to cater for a broad spectrum of skin colours, it also gives back to those most in need.
Sadly, underwear is one of the least donated items to community and domestic violence shelters so, to combat this matter, The Unseen has partnered with a number of shelters across Australia to donate pairs of underwear to men, women and teens who are homeless or seeking refuge. Once launched, the brand will commit five per cent of its overall stock volume per year to support over 200 people in need. Get behind The Unseen here.
3) The Other Straw
Jamie-Lee and Lennart are a powerful duo taking on plastic pollution one bamboo straw at a time. Shocked by the heartbreaking amount of plastic on our beaches and in our oceans, the passionate couple decided to create their own range of reusable, ethical, sustainable and environmentally-friendly bamboo straws to combat single-use plastic.
While their mission is to eliminate plastic pollution, their plight to educate people on the power of bamboo as a sustainable resource is also garnering attention. Not only is bamboo the fastest growing plant in the world, growing up to one metre in length in the right conditions, it also absorbs greenhouse gases and releases 35 per cent more oxygen than trees.
The straws come in a pack of two, five or 10 and are the perfect sustainable gift for a friend or yourself. Get behind The Other Straw here.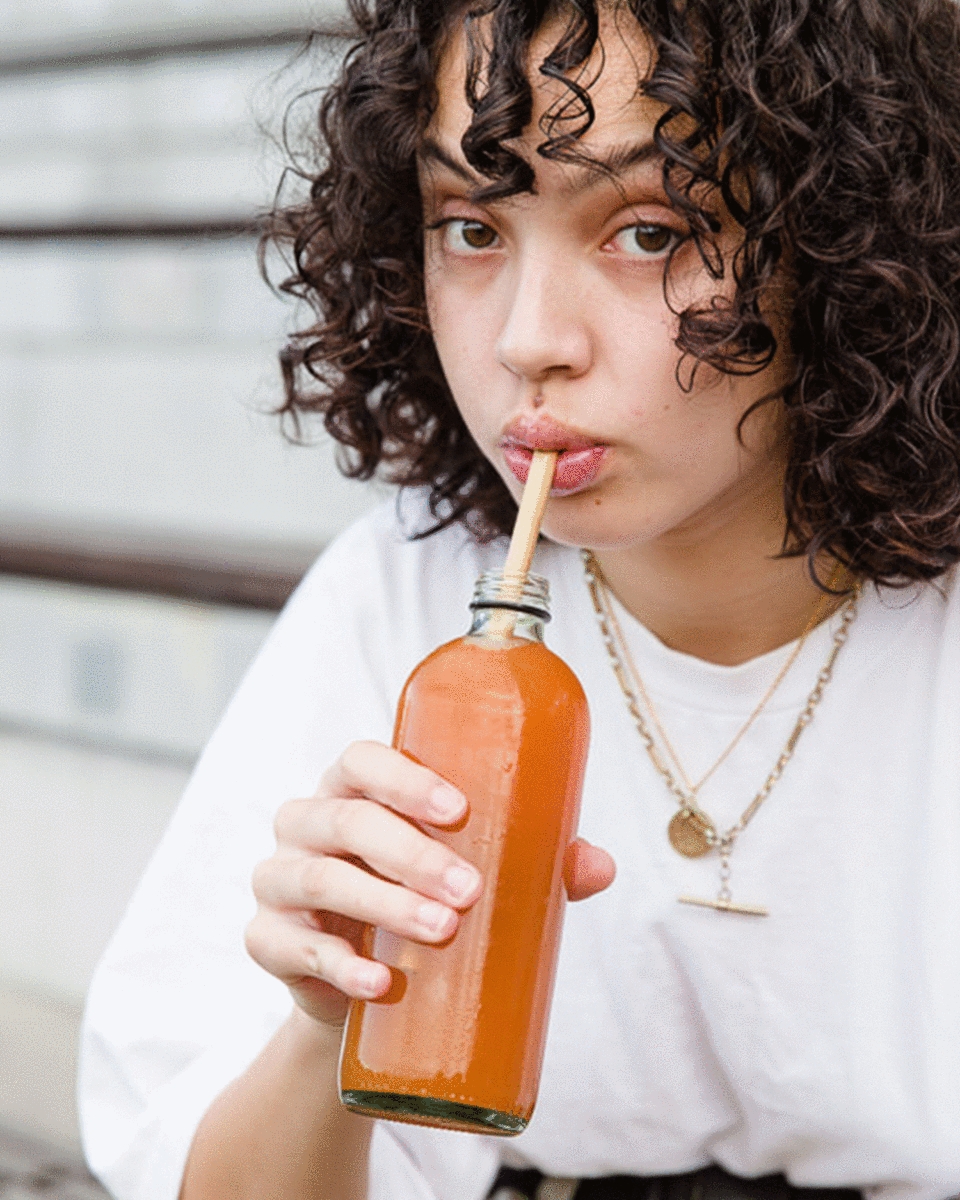 4) #GoKindly
More often than not, we take for granted the fact that we have a safe and comfortable place to sleep each night, but sadly, there are too many vulnerable women out there in need of a secure place to rest their heads. Incredibly, there are 49,000 Australian women homeless each night, and the person most likely to ask for help at a homeless service is a mother aged between 24-34 with a child. That's where #GoKindly, a social enterprise with a conscious, steps in. The ethical and sustainable bedroom and bathroom goods range aiming to end homelessness for 49,000 women in Australia.
Launched in Melbourne by compassionate entrepreneurs Laura and David Conti, Go Kindly puts the kindness back into sleeping. The pair have committed to donating 50 per cent of the company's profits to supporting vulnerable women, and for every four pack of pillows sold, #GoKindly provides enough funding for one night of emergency accommodation to vulnerable women in Melbourne, so you can sleep soundly knowing your pillow is spreading kindness and compassion to the world. Get behind #GoKindly here.
5) Ahimsa Collective
The fashion industry is changing. Ethically and sustainably-produced clothing will no longer be a nice-to-have, it will be mandatory and trailblazers, like luxury accessories label Ahimsa Collective, are paving the way. Offering sustainable leather alternatives like Pinatex pineapple leaves and washable paper, the brand not only aims to reduce the fashion industry's footprint, it's also striving to reverse it.
With backgrounds in fashion, psychology, marketing and yoga teaching, co-founders Tessa Carroll and Susie Hemsted recognised a gap in the sustainable accessories market and decided to delve head first into creating a contemporary accessories range that is equally stylish as it is eco-conscious. To close the loop, the label also donates $5 from every sale to an environmentally-focused Australian charity. If you're after a new bag, wallet or clutch, the collection is not only a great choice for the planet but a solid investment for your wardrobe too. Get behind Ahimsa Collective here.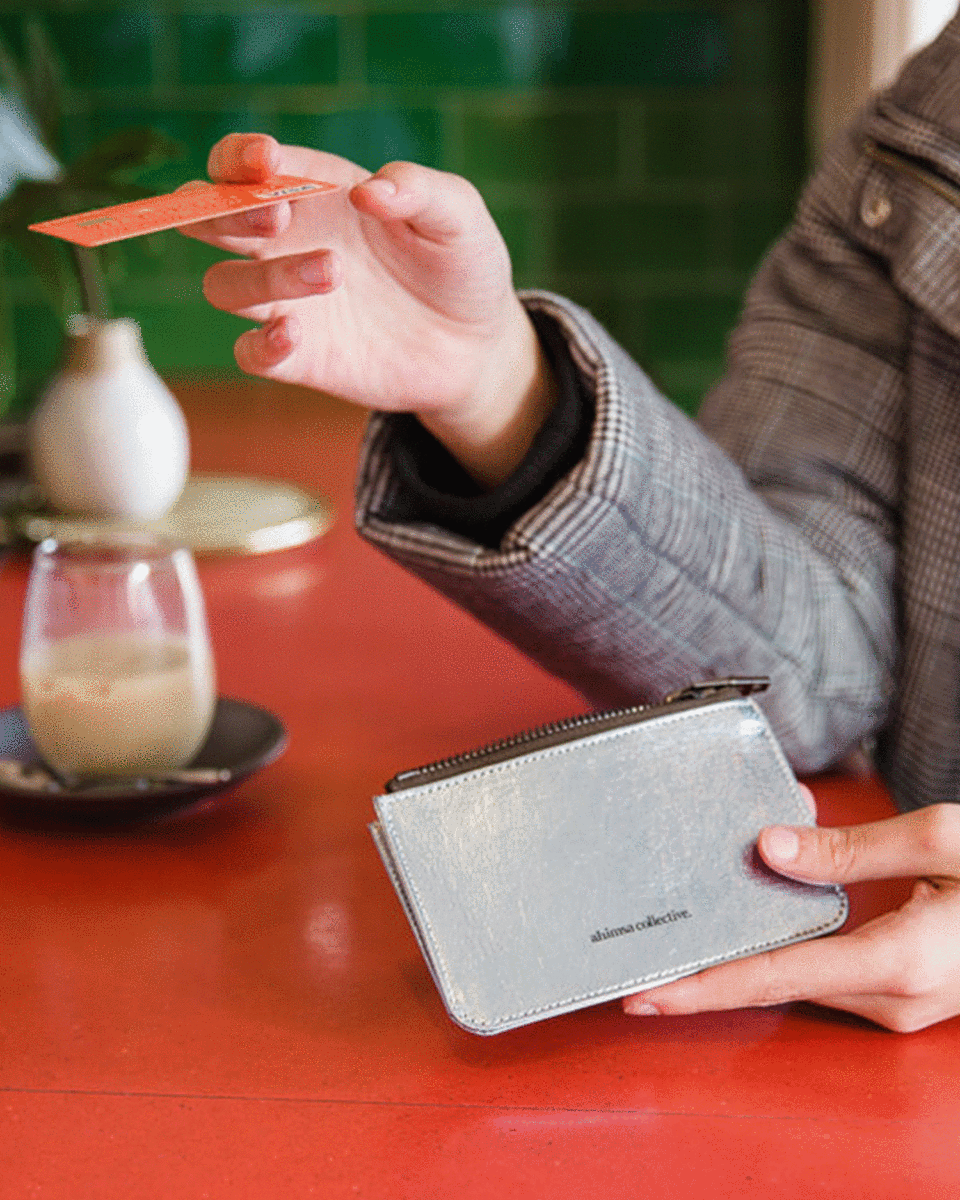 6) Crepes For Change
Youth homelessness is a serious issue in Australia with over 44,000 young people experience homelessness every night. But as shocking as the statistics are, there are, fortunately, a number of social initiatives trying to eradicate the problem and Crepes For Change—Australia's first non-profit, youth-led crêpe van—is one of them.
Comprising of more than 40 volunteers and five employees, including co-founders Dan Poole, Levi Fernandez and Tenille Gilbert, Crepes For Change takes a holistic approach to homelessness by training and employing young people while simultaneously pouring profits back into the cause. The van can be spotted around Melbourne bringing smiles to hungry faces while spreading the power of proactiveness, encouraging young people to master their own destiny and ultimately escape homelessness. Get behind Crepes For Change here.
7) Beard Season
Thick, bushy beards are certainly a talking point but can a beard save a life? Well, thanks to Beard Season, it can.
After losing a mate to melanoma in 2010, Beard Season founder Jimmy Niggles decided to grow a beard and turn it into something far greater: a walking, talking billboard for early detection of the world's deadliest cancer—melanoma. While the not-for-profit charity has been operating for a number of years and grown an impressive list of devout celebrity followers, the social enterprise is aiming to kickstart their mobile skin check program around Australia to ultimately save as many lives as possible through early detection. And if you can't grow a beard, don't worry. The uplifting initiative also has a range of playful merchandise, including playing cards t-shirts and beard oil, to encourage Australians to spread the message about the importance of regular skin checks. Get behind Beard Season here.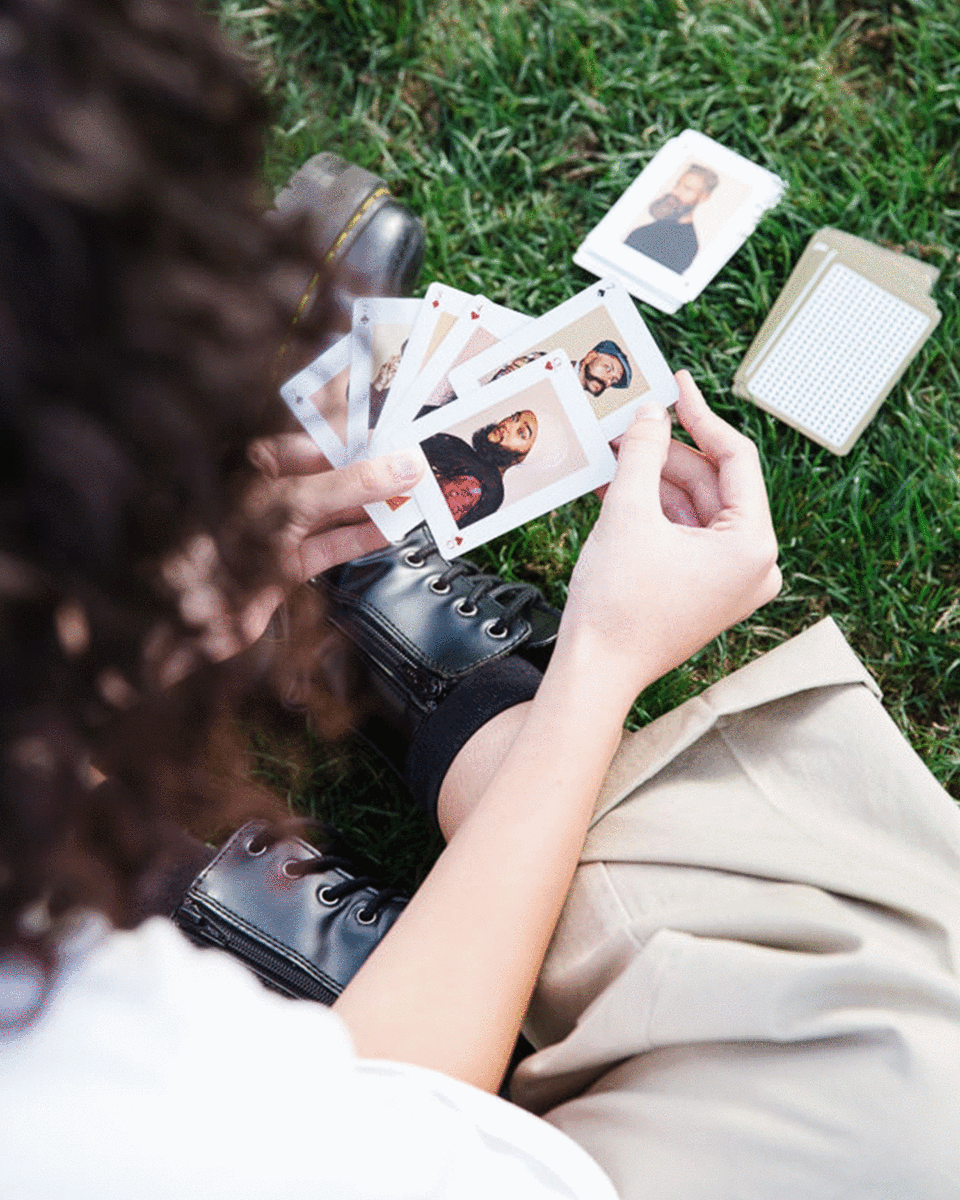 8) Byron Bay Bath Bombs
With millennial burnout now a legitimate state of being, self care is more important than ever. Taking time out to run a relaxing bath has transitioned from a luxurious experience to a necessity, but despite just how aromatic some bath products can smell, the majority of them are made from environmentally harsh chemicals and can wreak havoc on our skin and oceans. There are, however, a growing number of eco-friendly product lines, like Byron Bay Bath Bombs, striving to minimise the impact.
Dedicated to DIY and environmental activism, founder Emma Gash launched a dreamy range of self care products in 2018 and is set to launch a 100 per cent eco-friendly unisex body scrub made from sustainable ingredients sourced from the Northern Rivers of NSW this year. For every scrub sold, the brand will donate $1 to The Big Scrub Rainforest Conservation and shine a spotlight on regenerating forests and rebuilding their depleted ecosystems. Get behind Byron Bay Bath Bombs here.
If a few—or all—of these compassionate social initiatives pique your interest and you're eager to get involved, join in the action by supporting their crowdfunding campaigns, spreading the word and pledging. For more information on these inspiring stories, head to ING Dreamstarter.
Editor's note: This article is proudly sponsored by ING Dreamstarter and endorsed by Urban List. Thank you for supporting the sponsors who make Urban List possible. Click here for more information on our editorial policy.
Images: Yasmin Mund