Travel might be off the cards for a while, but it doesn't mean we can't start planning our next dream getaway, and while we're at it, we might as well make sure that trip has a positive impact on the destination and the people there; it's the least we can do once the travel restrictions ease up.
No matter the kind of trip you want to take, there's always a way to be a responsible traveller while you're at it. For a start, you can always respect local customs and traditions, support local and sustainable businesses and leave your destination in the same, if not better, condition than you found it in.
Whether you want the world's most relaxing holiday or you're ready to get your hands dirty, we've found plenty of ways to do it responsibly.
Here are nine sustainable travel options that are actually good for the world.
Explore The Outback
Australia
For the people who have travelled extensively outside of Australia but know little about their homeland, it's time to change that. Founded way back in 1986, Davidson's Arnhemland Safaris has been working closely with the Traditional Owners of Mt Borradaile since day dot. While there are no strict itineraries—allowing everything to happen naturally and spontaneously—a stay at the eco lodge might see you experiencing bush tucker and medicine, rock art, catacombs, a cruise along the Billabong and much more. You'll discover a completely different side to Australia, learning about the Amurdak people and their way of life, all while providing a much-needed source of income to the community.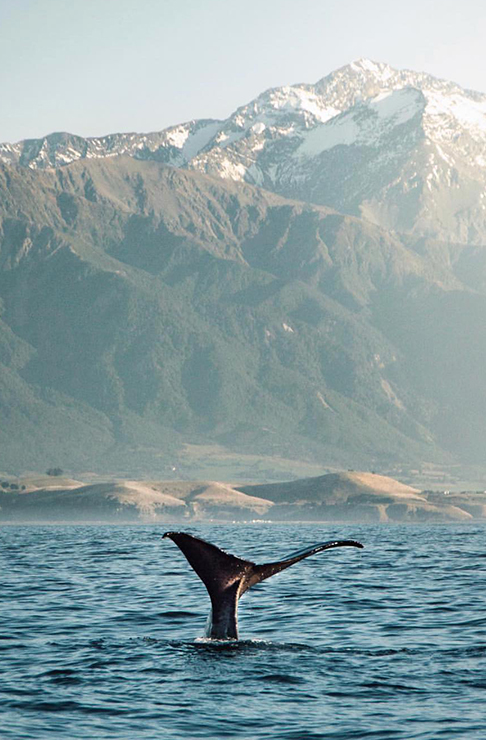 Get Up Close And Personal With Whales
New Zealand
Responsible travellers should always be wary of wildlife tourism, but there are a few companies out there that are actually making a difference to the environment they are operating in. Whale Watch Kaikōura, owned and operated by the Ngāti Kuri people of Kaikōura, is one of those companies. They have won more responsible tourism and eco-travel awards than you can poke a stick at thanks to their eco-friendly philosophies and conservation efforts. Their catamarans are designed to minimise the impact they have on the marine life and their skippers are able to recognise individual whales and will adjust tours to suit them, getting closer or keeping their distance depending on the whale's comfort level. With so many parts of the South Island of New Zealand suffering from over-tourism, while Kaikōura has been suffering since the earthquake there in 2016, there's never been a better time to do a bit of whale watching with these guys.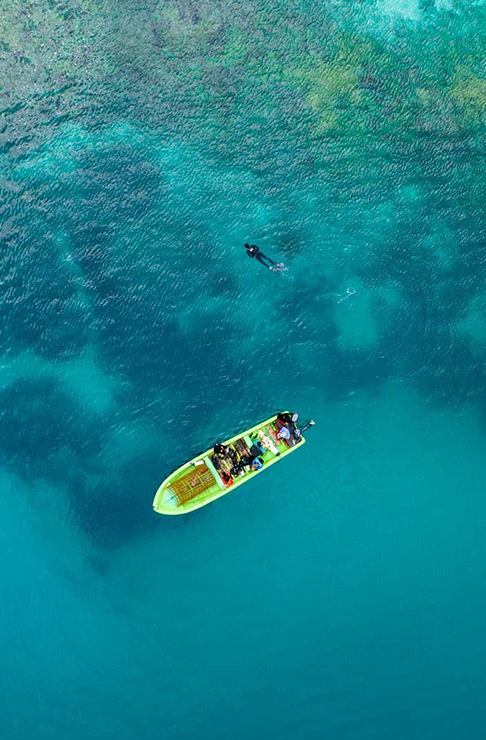 Save The Oceans
Indonesia
If you kind of want to save the world but kind of want a tropical holiday, head to Misool in Raja Ampat, one of the world's best diving and snorkelling sites. Misool is a private resort, but it has a sister conservation centre, Misool Foundation, and the resort donates 50USD to it for each booking they get. The Misool Foundation undertakes extensive reef protection programs, employs local community members, educates local communities and guests about everything from recycling to the protection of manta rays and sharks. At Misool, you can release endangered baby turtles or adopt a manta ray in the morning, then get a massage or go for a SUP in the afternoon; it really is the best of both worlds. The resort is aiming to reduce its carbon footprint by 20% each year with a goal to be as close as possible to zero by 2022, so you'll be doing your part for the atmosphere as well as the ocean.
Safari In Sri Lanka
Sri Lanka
Safaris seem to be on everyone's bucket list these days, but before you go and book one in, remember not all safari operators are created equal. When it comes to any tourist activity involving wildlife, you need to do your research; or just let us do it for you. Leopard Safaris in Sri Lanka is the perfect place to spend your tourism dollars if you want to promote the protection and conservation of the wildlife and environment. They've got two locations, one in Yala National Park and the other in Wilpattu National Park, and between the two you can spot leopards, sloth bears, elephants, crocodiles and more birds than we care to name. So, what makes these guys different? Their mission is to conserve and protect the animals and the environment, so you'll get to see the wildlife in its natural environment with zero human interference. We also think it's pretty impressive that not a single tree was felled in the construction of their two camps and they don't allow guests to bring in any single-use plastic items. For the rest of your stay in Sri Lanka, we'd highly recommend checking out Jetwing Hotels for ultra luxurious but super sustainable accommodation throughout the country.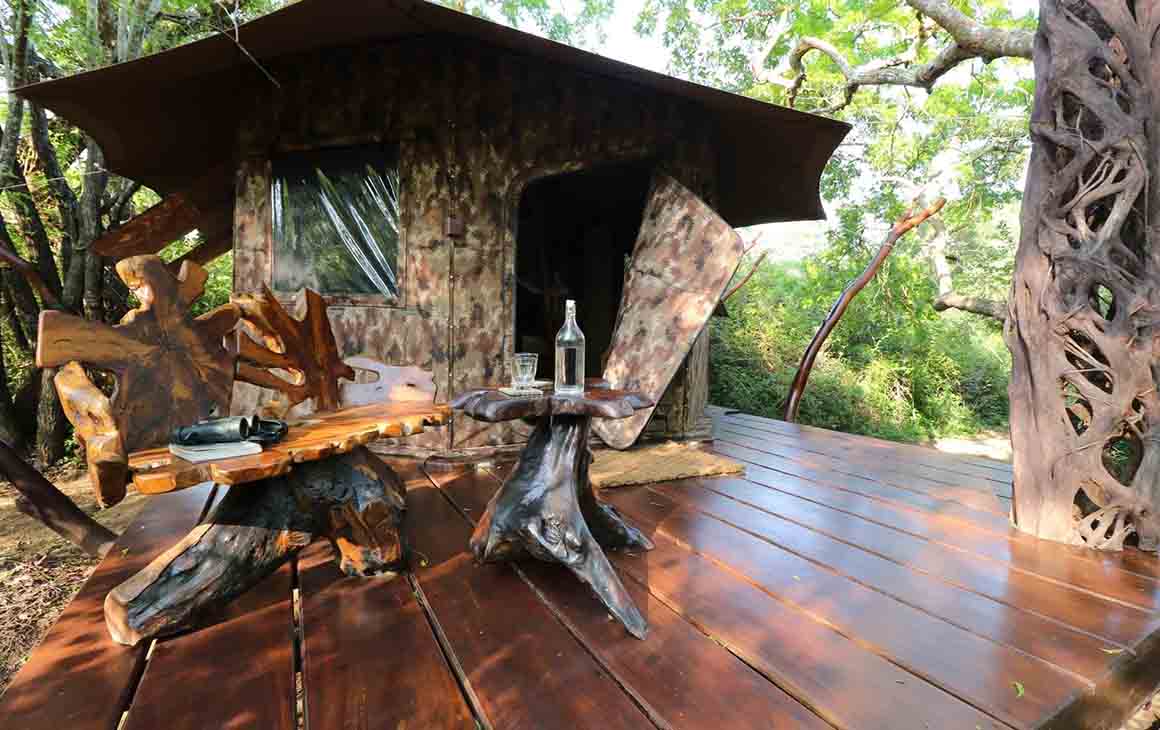 Empower And Educate Women
Nepal
Fancy yourself as a decent teacher? Why not take on the role of empowering women through education and learning with this program in Kathmandu. You'll teach everything from English and computer skills to health and hygiene and basic rights. The program is run by Travel With A Cause, a not for profit that has been running for almost 30 years and only supports sustainable community development programs that empower and transform communities. They've got plenty of other programs on offer all over the world with a focus on everything from marine conservation to medical care; check them out here.
Rescue Animals From Illegal Trafficking
Bolivia
When Jane Goodall is advocating a wildlife rescue organisation, you know it's going to be good, so if you find yourself in South America, make time for Comunidad Inti Wara Yassi on your itinerary. The organisation rescues animals from illegal trafficking and takes care of them in one of their three centres, each of which has a professional staff of vets and biologists as well as trained volunteers. Whenever possible, they rehabilitate the animals so they can be released back into the wild. You can volunteer your time to Comunidad Inti Wara Yassi for as short as 14 days, but if you want to get involved with the big cats—and of course you do—you'll need 29 days up your sleeve to ensure you can effectively help these beautiful creatures.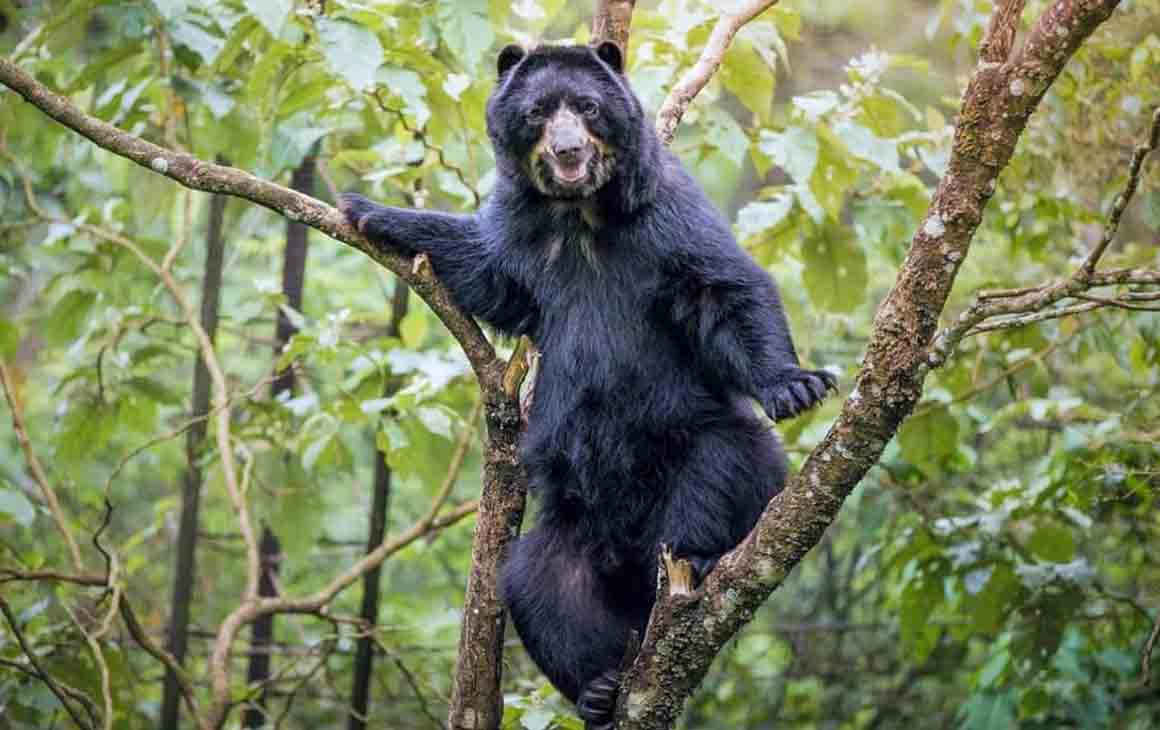 Party With Primates
Costa Rica
Costa Rica is home to 500,000 different species of plants and animals and 50% of these reside on the Osa Peninsula—the home of the Corcovado National Park. If that's not impressive enough for you, the national park, which covers just 0.03% of the world's landmass, is home to 4% of the world's species. Now that we've established you want to go there, here's how to do it. Osa Wild Travel is a local tour company that was born out of the frustration of a local biologist about the amount of land being sold off to foreign investors. Every tour they run directly contributes to the local economy and environment and there's a huge emphasis placed on both animal and employee welfare as well as sustaining the environment. They've got plenty of tour options for exploring the park so you just need to decide how much time you want to spend there and then keep your eyes open to spot those howler monkeys.
Dine With Giraffes
Kenya
You've surely seen the pictures of giraffes popping their heads in to say hello to guests while they enjoy their breakfast? Maybe you dismissed it as a reckless tourist scam or thought it was a completely fake photo courtesy of Photoshop, but if so, you'd be 100% wrong. Giraffe Manor is actually a conservation site that runs a breeding program for the endangered Rothschild Giraffes and it is the most significant contributor to their survival and conservation. The giraffes only hang about the house when there's a chance they'll score breakfast or afternoon tea, and otherwise retreat to the surrounding sanctuary. At two to three months, when they are capable of fending for themselves, they are released into the wild. It will cost a pretty penny with one night starting at 1300USD, but can you really put a price on sharing breakfast with a giraffe? The team behind Giraffe Manor, The Safari Collection, also runs three other properties—including a game reserve and rhino sanctuary—so check them out if you've got cash to spare.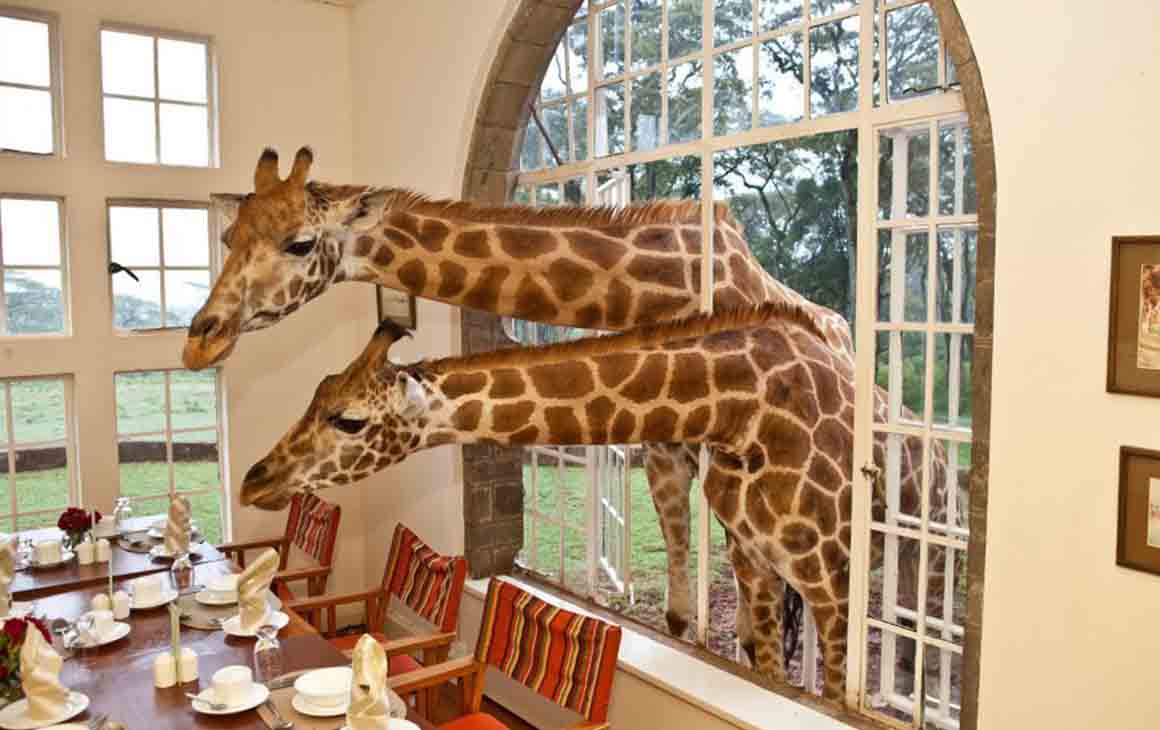 ReThink Orphanages
Worldwide
If you love kids and want to make a difference in the world, volunteering in an orphanage for a couple of weeks while you're backpacking around South East Asia might seem like a no brainer; until you go and give this a read. So instead of encouraging the separation of children from their families, you're better off continuing to travel but making sure you're supporting local businesses, so the owners can afford to feed and educate their children. How? Choose accommodation that is locally owned and operated, eat at local restaurants, shop in the markets instead of chains and internationally owned stores and find tour operators that are employing locals and investing their money back into the community. It might take a bit of extra time and research, but it's worth it.
Hungry for more travel? Head here for some serious inspo.
Image Credit: AJ Robbie/Unsplash, Giraffe Manor, Comunidad Inti Wara Yassi, Leopard Safaris, The Misool Foundation, Whale Watch Kaikōura