It's that time of year, kids: either you embrace the bitter, bitter cold and head to the snow for an epic white-out, or you miss out on some winter wonderland goodness and sit at home rewatching GOT eps... We know which one we'd rather.
We headed up to Mt Buller last weekend to check out the slopes, as well as all the best foodie options when you're stuck on the mountain in -12degC, and we've delivered all the most Instagrammable spots in one handy guide.
Here are the ten most snappable spots at the slopes this year. Because if you go to the snow and don't Instagram an epic dessert dish, did it really happen?
#1: From where I drive: Take your Instagram snaps to another level via the snowy winter wonderland that has emerged in the last few weeks on the drive up to Mt Buller—as an Aussie, it's pretty rare that we get to see this kind of snow cover only a few hours drive from our home city. Make sure you're the passenger when you're snapping though—this drive is not for the faint hearted! Hot tip: Ask one of the park attendants in the chain bays to help out with your tyre chains. They have some awesome tyre chain hacks for first timers!
#2: Stop somewhere safe for an epic #ootd in the snow: I mean, look at this backdrop! Make sure your beanie is on point, and don't wear expensive boots like I did. #snowruinseverything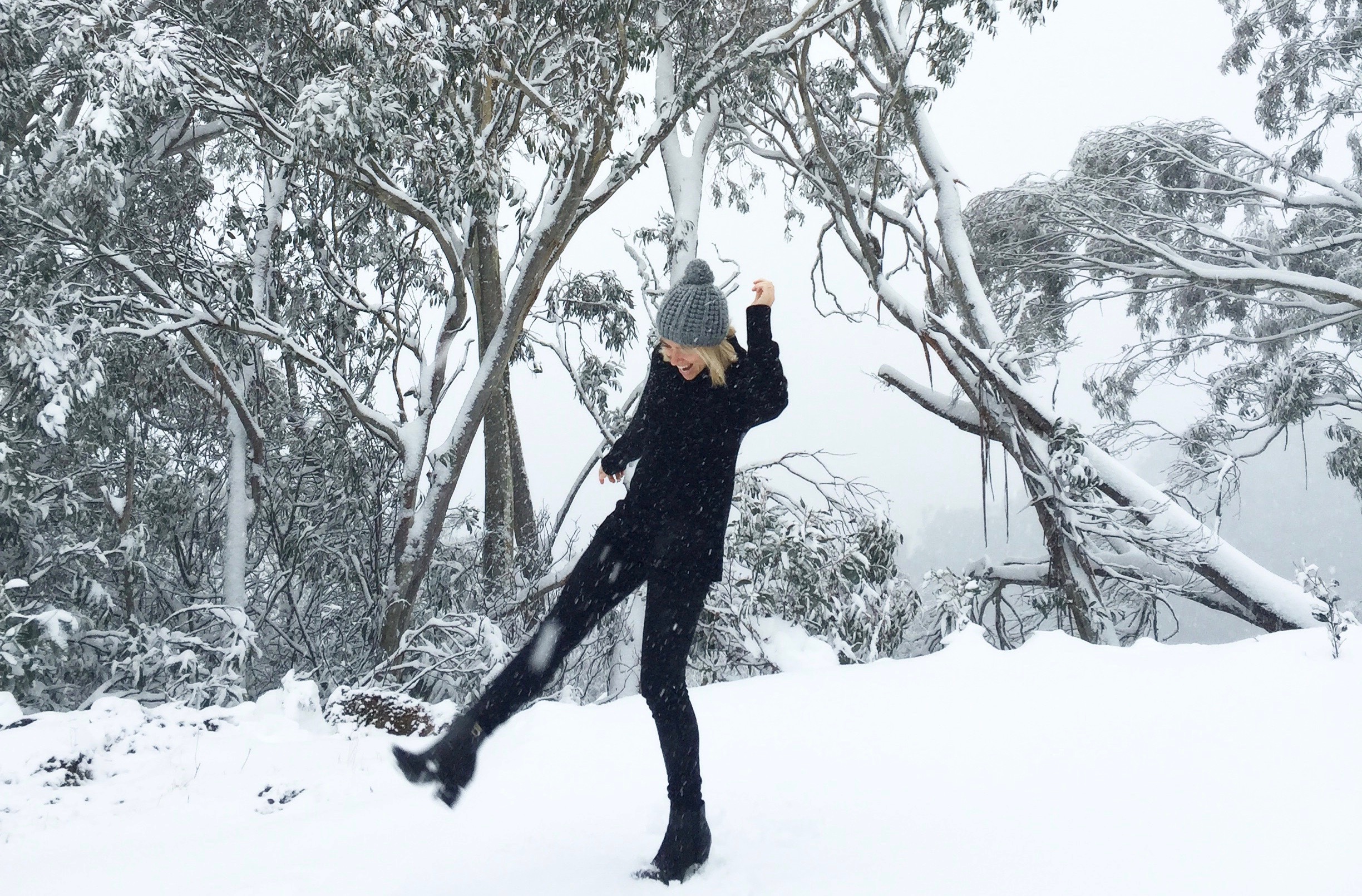 #3: Top of the mountain selfie: You didn't come all this way to not take a pic at the top of the mountain, did you?! Even if you're not a skier or snow-boarder you can still take the chair lift up in your winter woollies—there are even a bunch of great cafes at the top to warm your bones.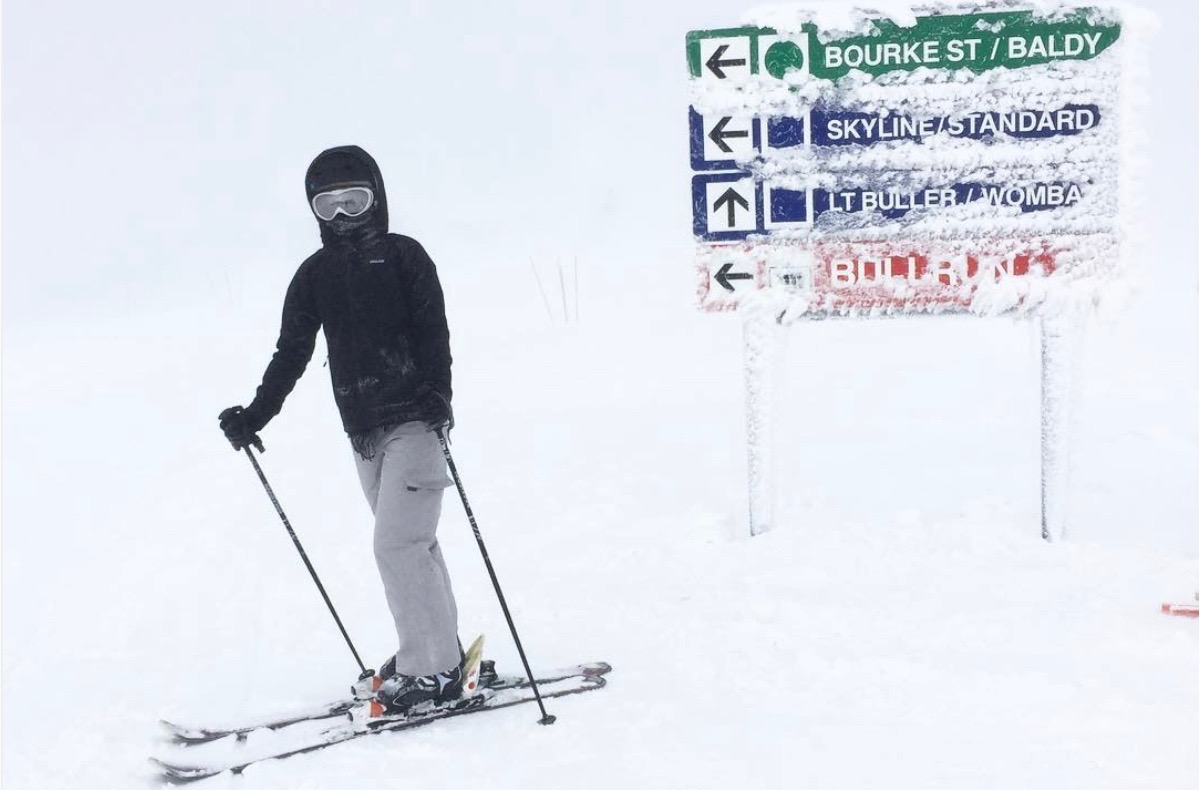 #4: Chair lift/ski gear #FWIS: Your regular hashtag might be #ihavethisthingwithfloors, but if you're talking about pics of your feet, then this one takes the cake. Top tip: buy a pair of those gloves with the mobile-friendly fingertips and you won't even have to take them off to snap away.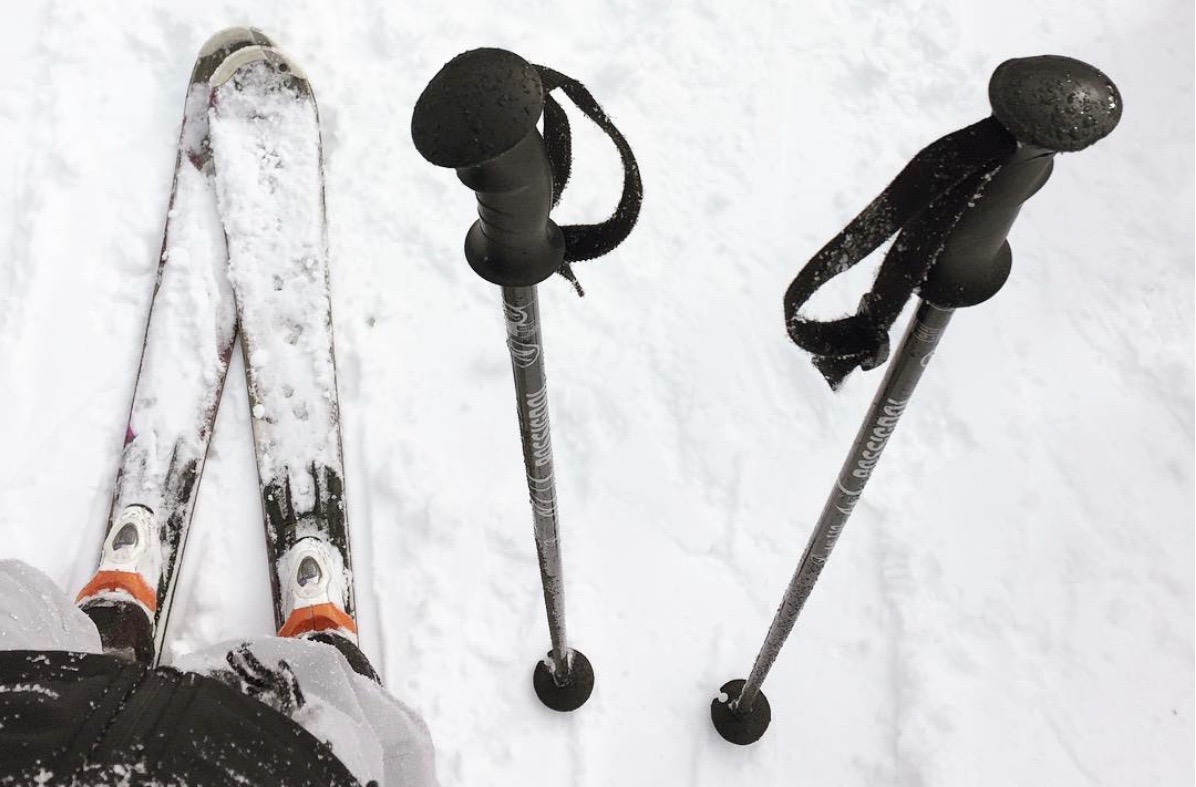 #5: Apres flatlay: Now that you're chilling in your room at Mt Buller Chalet post-ski sesh (highly recommended, not in the least because it's literally AT THE SKI LIFT), what's an Instagram account without a flatlay? Clearly, now that you're up in the snow, you'll have to add some (faux) fur, a great pair of boots, your brand new gear, and a coffee. Because I'm pretty sure no one is allowed to post a flatlay without a coffee. If you're looking for a background that's "on fleek", try the newly renovated bar at Black Cockatoo downstairs: marble table tops, wooden accents, and a fireplace. A++.
#6: Night time winter wonderland: The lights falling across the snow at night can make for an eerie, but amazing pic as you wander up the heated, sculpture-dotted walk from Mt Buller village to some of the awesome restaurants further up the mountain.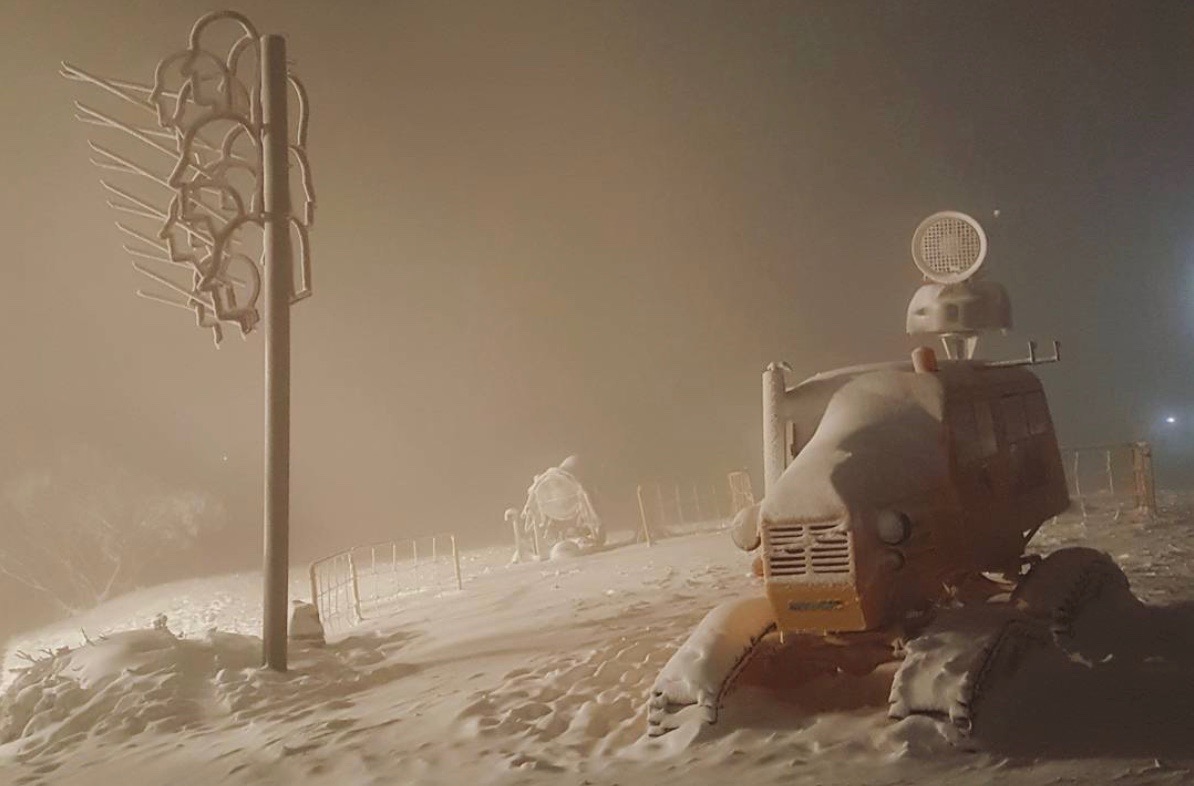 #7: The Pavarotti dessert: Speaking of venturing up the heated walkway, your first stop should be Snow Pony for some of the best Asian fusion you've tried this side of Melb-town. Go for the braised beef cheek bao, or the shredded duck Mee Goreng. But, whatever you do, don't miss the Pavarotti dessert. A modern take on the bombe alaska, this is pure Italian meringue-y, choc fudge-y heaven. Not to mention its obvious Instagram cred.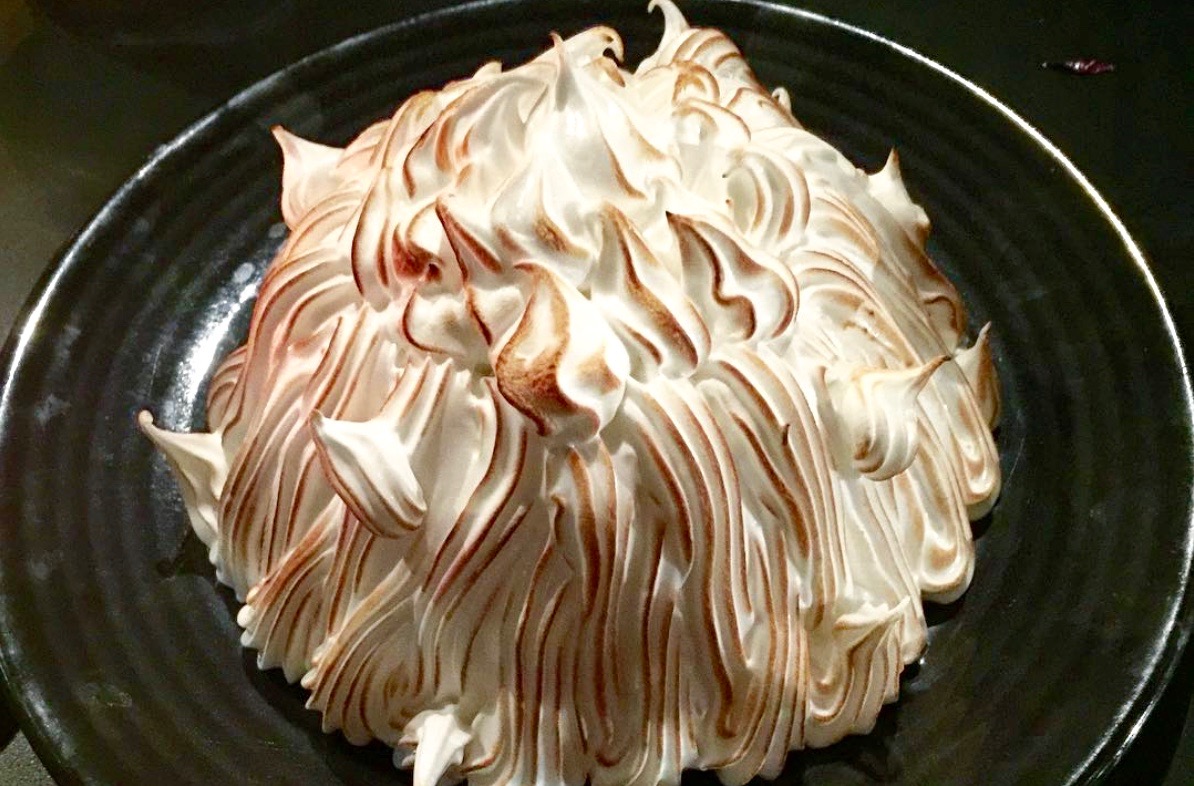 #8: Post ski beers: If you're looking for a background for your champs, the snowy backdrop of Mt Buller is the stuff a million Insty like-dreams are made of. Head to The Birdcage for drinks with a winter wonderland sitting just outside the windows, or Black Cockatoo for that fireplace we were talking about earlier. If you're a little more old school and fancy a pool table and dart boards, check out The Kooroora, or for lovers of the finer things in life, head to Snow Pony.
#9: Don't Snapchat and ski—get someone else to do it for you: You may TELL people you're a great skier who throws sick shapes on the terrain park, but until you post video, it 100% did not happen.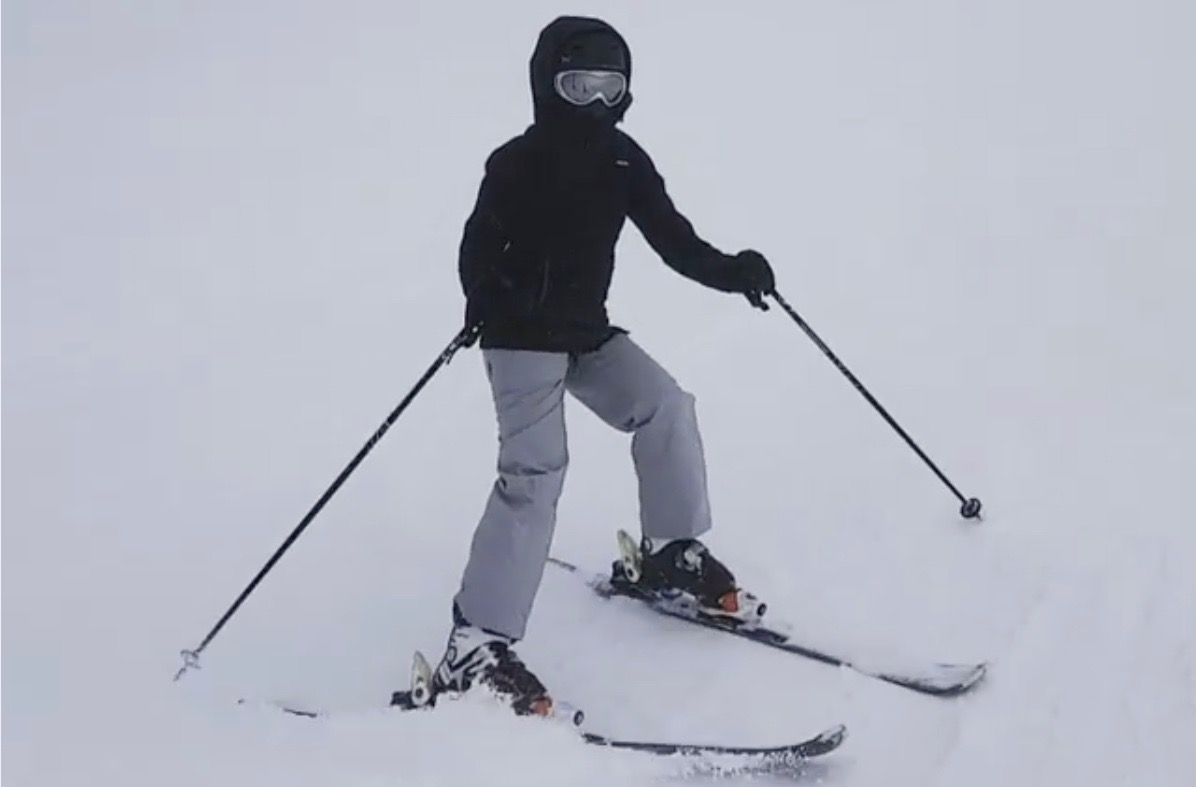 #10: Breakfast goals: There is nothing better than finishing up your weekend with an Instagram post... I mean, a great brekkie before a long drive home. Head to Black Cockatoo for a brekkie flat lay featuring Danish leather chairs, a snowy balcony, and the backdrop of the mountain falling away—all the way back down to Melbourne.
The writer was a guest of Mt Buller, Snow Pony, The Birdcage and Kooroora, and was hosted by Mt Buller Chalet Hotel. For more info about Mt Buller and the great food and beverage options on the mountain, check out their website.
Image credit: Bianca O'Neill via @_thetravellist, @_thesecondrow, @yummelbourne, and Cian Davis via @ciandavis