When Canada pops up in conversation at Urban List, it's often Vancouver or Toronto in the spotlight. And while the attention for both is well deserved, there's so much more to this insanely beautiful country. Case in point: Banff National Park, Canada's oldest national park and home to rocky mountain peaks, turquoise glacial lakes, picturesque mountain villages and wildlife.
We've put together a list of the top things to do in the park—beyond what all your mates have already done. The best part? There's something to see, eat and do at any time of the year (head's up, we've heard a rumour that autumn and winter are the most magical times to visit). Prepare to be wowed.
#1 Climb Mt Norquay's Via Ferrata
"Via Ferrata" means "iron road" in Italian, so if you were picturing a teensy iron walkway perched at the top of an insanely picturesque mountain, you were right on the money. This is a way to climb a mountain that you'll probably never experience anywhere else. You'll be lead up cliffs by a certified guide and into the sky via an impressive system of cables, ladders and suspension bridges. Don't fret though—you don't need to be a pro to tick this off your bucket list, you just need to be able to climb a ladder. Prepare yourself for some of the most insane views you'll see in your life. Coincidentally, the journey ends right on the doorstep of Cliffhouse Bistro where you can celebrate your accomplishment with a delicious meal. You've earned it, after all. The views here in winter are out of this world in winter. Snow-capped mountains at a casual 7000 feet, anyone?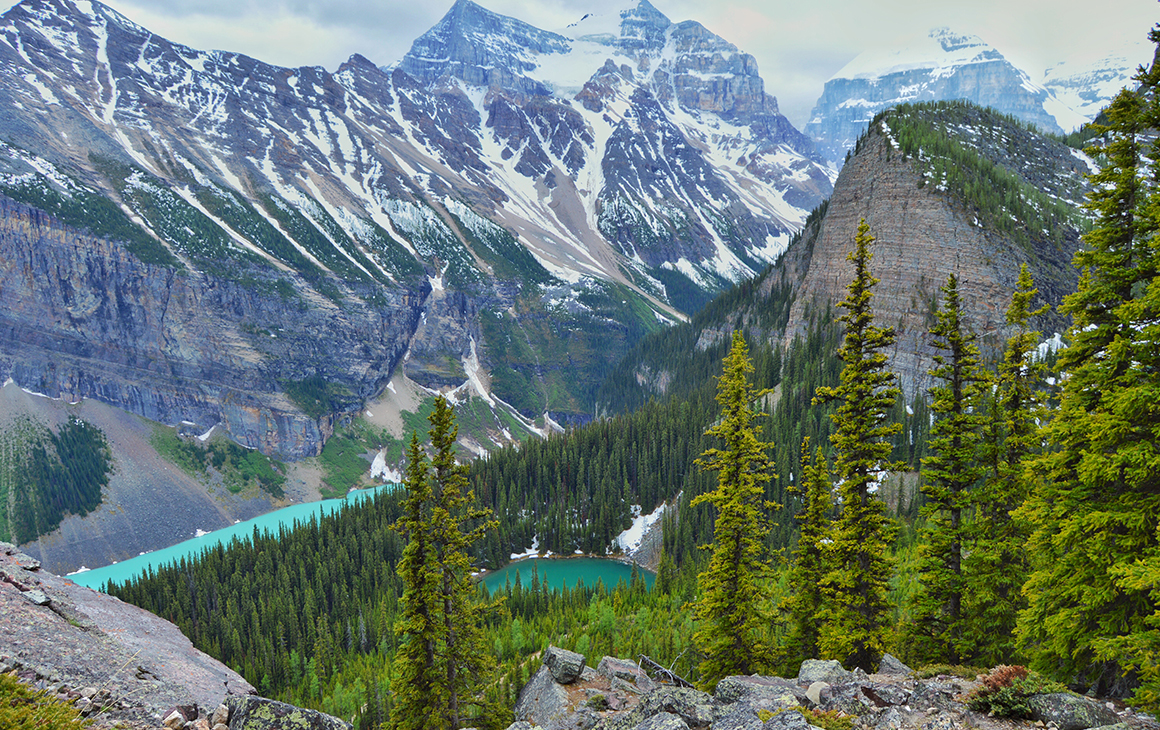 #2 Escape To A Cosy Winter Cabin
Picture this: a log cabin, an open fire, hot chocolate, a totally empty to-do list, and snow as far as the eye can see and all of the wintery, fairytale vibes. Sounds pretty good, doesn't it? Well, Banff National Park delivers this kind of ridiculous set up in spades. So much so, we had a pretty hard time narrowing down our favourites to recommend. Our tip is to head to a lodge in winter for the full snow-cape magic, but be warned: there are two types of lodges available, one of which means you can only access the cabins via skiing and other equally as athletic means! Frontcountry is your go-to if you'll be heading in via car, while backcountry is more suited to those arriving via skis. Storm Mountain Lodge is a local fave and looks pretty much exactly like the images the aforementioned scenario evokes...plus, you can easily access the lodge by car. If you're after something a little more remote, Skoki Lodge is accessible via an 11km ski journey or hike.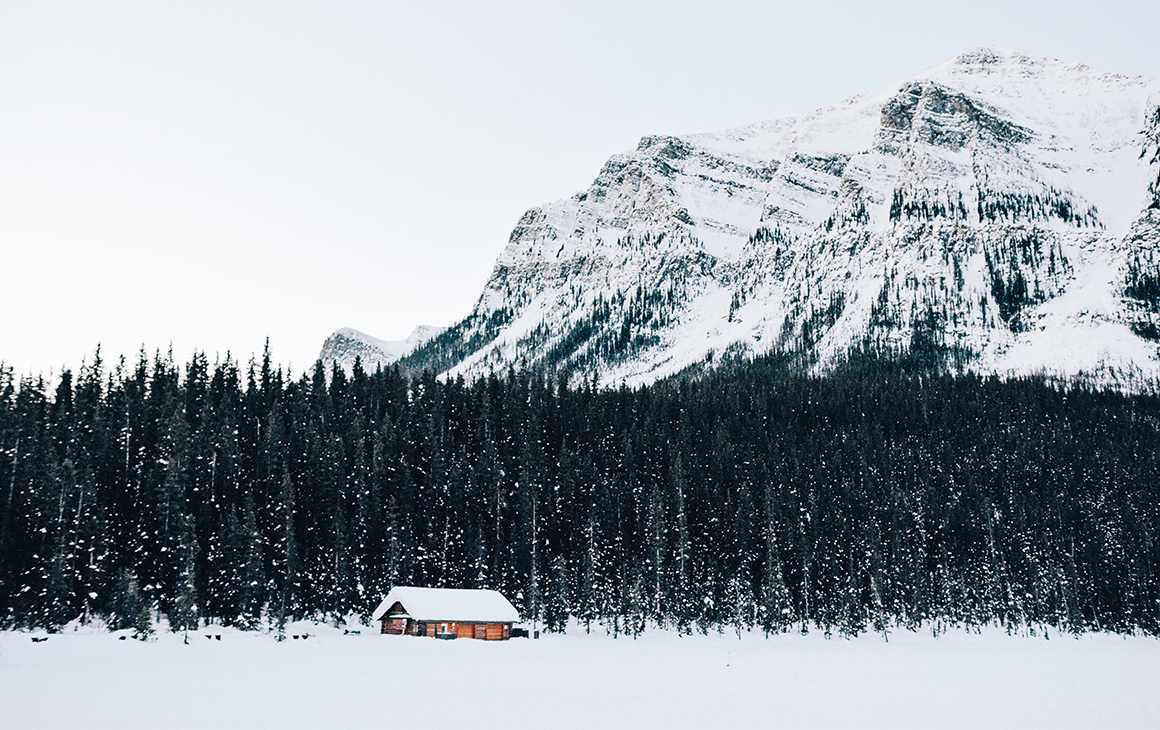 #3 Get Up Close With Local Wildlife
In case the name didn't give it away, Banff and Lake Louise sit in the middle of Banff National Park, meaning you are totally immersed in stunning natural surrounds. There are so many options for getting up close with the local wildlife (we recommend joining a tour group rather than just approaching wild animals, obviously), but we can't go past the Banff Evening Wildlife Safari. Here you'll get to meet bears, bighorn sheep, moose, elk, deer, marmots, and even lynx. So yeah, you're Insta story is about to get a workout. We warned you.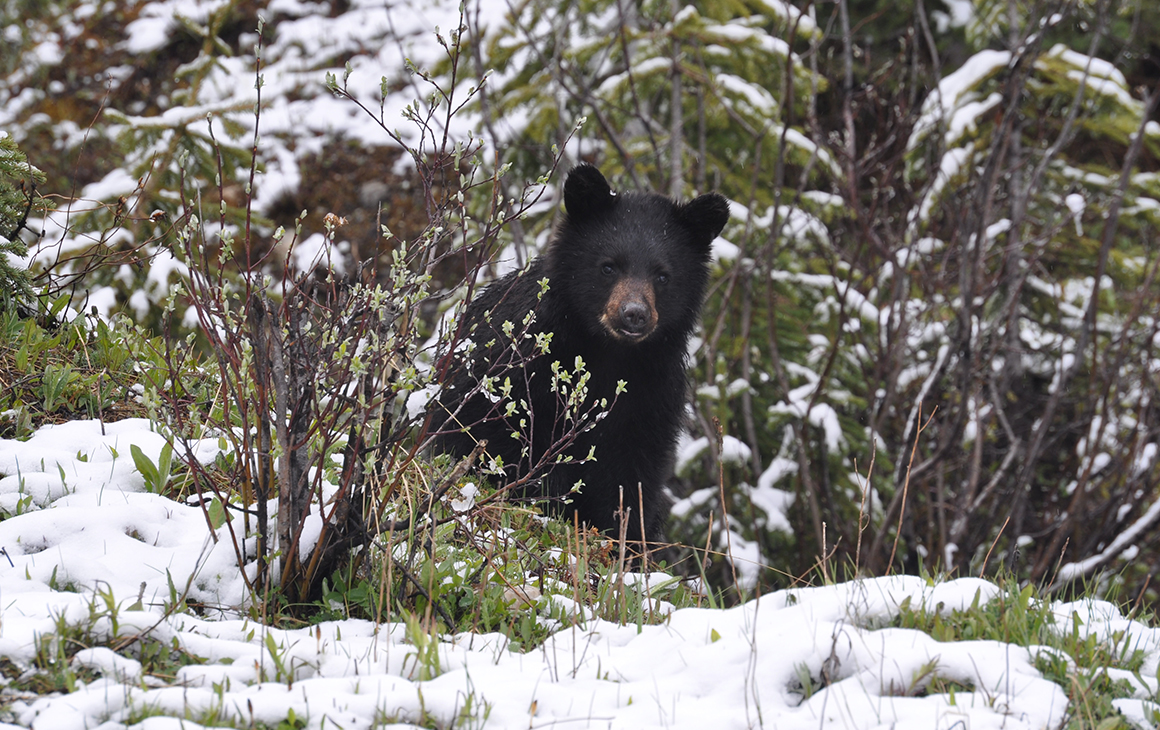 #4 Climb A Frozen Waterfall
Climbing a frozen waterfall is a totally legit thing you can do in Banff National Park—proving yet again that winter is the best time of the year to visit. Book in to visit Johnston Canyon for a spot of ice climbing and ice walks. In summer, the falls are cascading with water, but in winter, the falls freeze solid to create magical, one-of-a-kind ice sculptures that we can only describe as jaw-dropping. The walk is a 5.4-kilometre round trip and it's totally free, but you will need a permit to access the park. Join a tour group and you'll be able to climb up the frozen cascades, too. The falls are a total 'pinch me' moment—you'll feel like you've walked into a desktop background, not real life.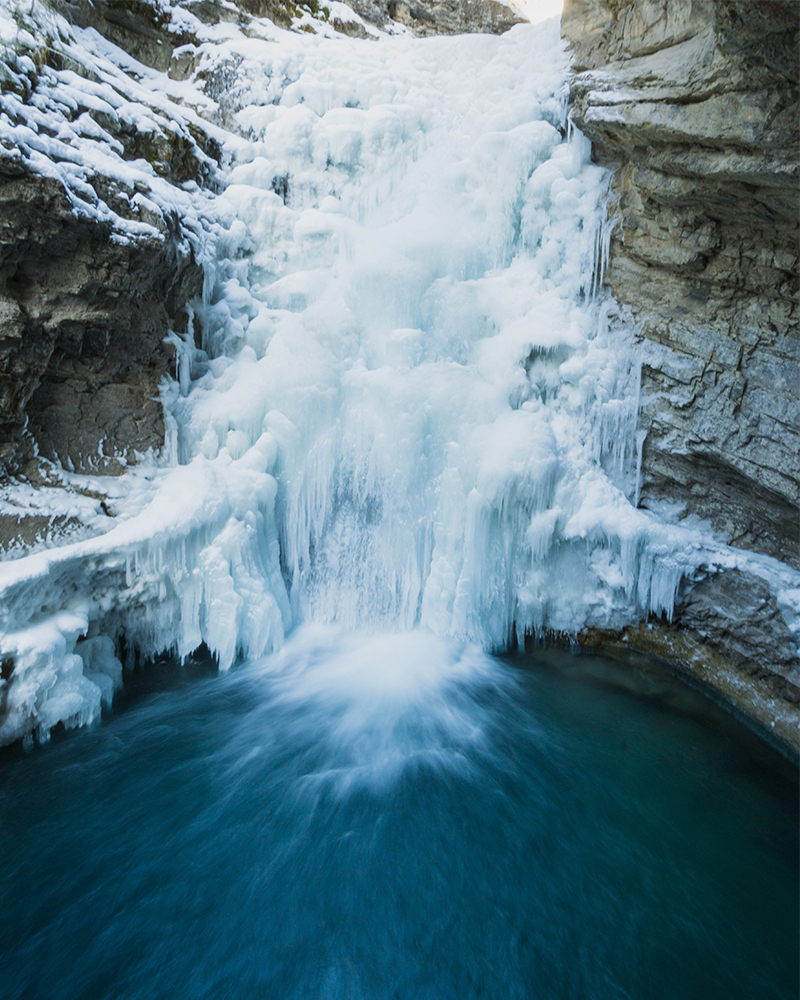 #5 Climb UNDER The Rockies
Yep, under the Rockies—that was not a typo. Chances are exploring the cave systems beneath the Canadian Rockies wasn't on your to-do list, but guys, this activity is going to need to be added to your bucket list quick smart. Canmore Cave Tours visit Rat's Nest Cave. Despite the name, the cave is actually truly magical. Home to 7000-year-old bones, ancient pictographs, and stunning cave formations, the cave is also one of the longest in Canada, at four kilometres long. You can spot super-cute locals like bushy-tailed woodrats and the teeny-tiny pygmy shrew down there as well.
Ready for some bright city lights? Check out our guide to Vancouver.
Image credit: Ryan James Christopher, Garrick Sangil, Chris Geirman, Taly Matiteyahu