The dawn of a new year crests upon the horizon, illuminating vacant plots and empty basements with the bright possibilities of new themed-bars, karaoke Mondays, and intoxicating bevvies.
As this new and intrepid age of drinking creeps nearer, we're kicking up the glittery dust of Bar-Openings Past to remind ourselves of everything we forgot in the liquor-soaked stupor of 2014.
We've scoured the streets of Melbourne (the nation's capital of haughty looks and cashmere), Sydney (where the air is clean and you can pay up to $34 for a glass of juice), and Brisbane (land of sunshine, mangoes, and some guy called Clem) to bring you our picks of the best new bars of 2014:
The Whisky Room
Surry Hills
This is a cracking specialty bar where even the drinks have to be 18+. With a collection of over 100 whiskies on offer, The Whisky Room at the Clock Hotel is a Sydney attraction. Their divine drops hail from everywhere you can imagine (Scotland, Japan, Australia and the US to name a few), and are best appreciated in the Whisky Room's leather-bound, wooden surrounds.
The Collaroy
Collaroy Beach
The Collaroy Hotel's prime views of Sydney's gorgeous Northern beaches can now be appreciated by all and sundry! Brick archways, beach views and tipples that tingle make the Collaroy a premium summer destination. Try one of the rad burgers at Roy's Beach Bar or park yourself beneath the yellow and white striped awnings of the Pelican Pavilion and mellow out to a view of the Pacific.
The Smoking Panda
Sydney CBD
In their own words, the Smoking Panda combines classic American with a touch of retro China (that old combo) and offers an expansive selection of loose juice. On the menu there are no fewer than 65 bourbons, 50 rums, and some cracking whiskies and tequilas to round out the cabinet. Staples really.
Knox Street Bar
Chippendale
Though with tidy offering of wines, craft beers and a wee pop-up kitchen out back, the overwhelming cocktail menu at Knox Street Bar is vast like a desert plain. So to soothe any indecisive panic attacks they have provided the perfect solution where, for a blanket $13, their cocktail spinning wheel will pick a drink for you. You can't lose! Ideal for anyone whose mouth used to water watching Wheel of Fortune.
The Chip Off The Old Block
Chippendale
Inspired by the working-class drinking houses of yore, The Chip Off the Old Block provides quality grog and grub for all of Sydney's hardworking citizens. Featuring a no-nonsense menu of pork scratchings, Welsh rarebits and a Ploughman's supper as well as Australian wines, craft beers and a few signature cocktails, the Chip Off the Old Block is the perfect place to unwind after work.
Gerard's Bar
Fortitude Valley
Just across from the gastronomical splendour of Gerard's Bistro, lurks our favourite new addition to the James Street bar scene. Gerard's Bar offer a similarly rockin' drinks list to their big brother bistro and even cure their own meat for their bitchin' bar snacks. Not to mention the place is flooded with softest ambient lighting to make you look your sultry best.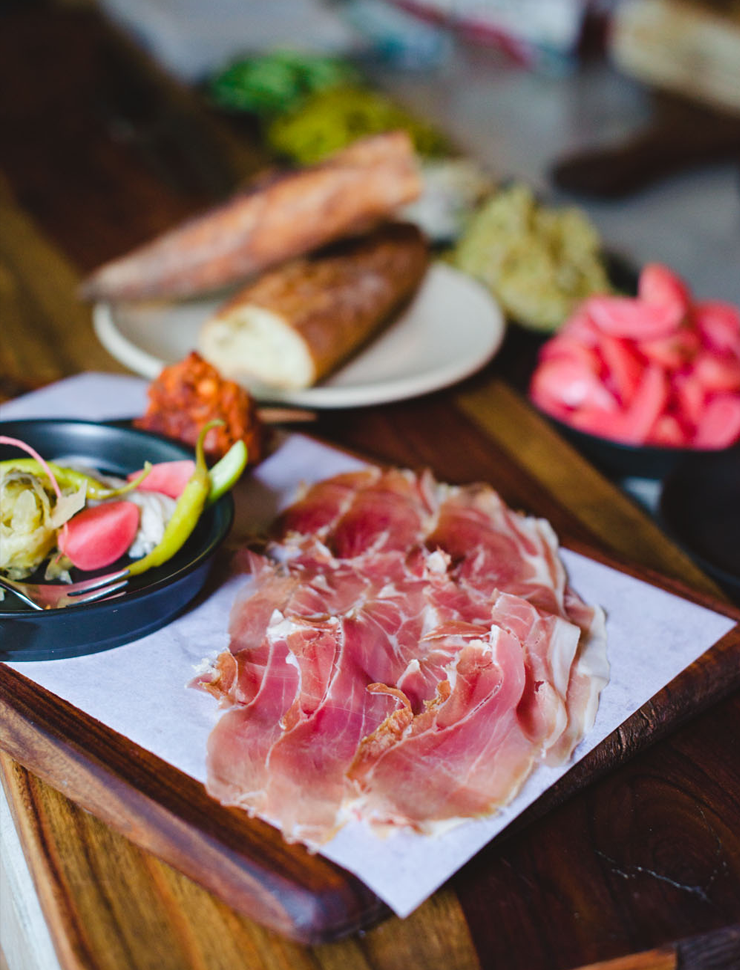 Dutch Courage Officer's Mess
Fortitude Valley
Put down your weapons, the hunt for the Valley's best new bar of 2014 ends at Dutch Courage. Specialising in all things gin, this brand new bar provides late night party hounds with murderous jugs of distillery to steel their frayed nerves. The bar snacks are well decent too.
La Chinesca
Melbourne CBD
We couldn't help but notice all the hip Melbournians flocking to the dimly lit intimacy of La Chinesca—now known as Harley House—in search of that ever-evasive subterranean Peruvian dining experience. The last 500 years of Spanish, Japanese, African, Italian and Peruvian cuisine culminates in La Chinesca's menu of Rompebochas (bites) and Los Anticuchos (Peruvian grill). Their drinks list is suitably bass as well because they stock more than one kind of tequila (shriek!).
Dr. Morse
Abbotsford
The latest go-to destination for lunch, dinner and all-important drinks, Dr. Morse has rapidly become Abbotsford's cure-all bar and eatery. Thumping well into the weekend with breakfast tasties like the provolone jaffle, pulled ham hock, and truffled pecorino eggs, Dr. Morse also offers up an eclectic drinks list featuring cocktail oddities straight from the brain of zombie apocalypse survivor.
Buffalo Bar
Brisbane CBD
Hangovers caused and cured here at Brisbane's favourite new Yank-inspired bar, Buffalo Bar. As you would expect they offer an expansive range of American beers (both bottle and on tap), and no fewer than 40 American whiskies. And to soak up all that luscious mayhem they've got fatty salads, ribs, brisket, clam bake, 12 different varieties of Buffalo wings, hoagies, pie and those All-American fixings. Yee-frickin-haw.
Coogee Pavilion
Coogee
Ocean views and the nostalgic feeling of an endless summer holiday, welcome to Coogee Pavilion. All formalities, functions and families are welcome at this glamourised beach house with their bar and kitchen cranking out staples like burgers and pizzas alongside freshly shucked oysters and expensive Champagne. They've even remembered the best part of holiday houses with their novelty games area, making it even more socially acceptable to bring your children to a bar. Their cocktails are also pretty baller; order a Pornstar No.2 because it's funny to say.
Red Hook
Brisbane CBD
I've been saying for years that Brisbane needs a Brooklyn, a place where tattooed burger-nerds can congregate safely and enable their addictions. Failing that, we've welcomed a wee chunk of Brooklyn's finest in the eponymous Red Hook. Sparkling in the well hip Gresham Lane, the lighting, buns, and brews are pure gold. For a perfect lifestyle balance, put a burger in one hand and a brew in the other. You have two hands, use them.
Champagne Room
Surry Hills
Upstairs at the Winery is a cosy nook like something out of Gatsby's pool house. Blue suede booths and scintillating candelabras adorn the space painting the perfect backdrop for flutes on flutes of sparkling nectar. To top it off a button on your table at the Champagne Room issues a summons to the attentive wait staff every time you come close to running dry. This place actually exists and you don't even need to fly to 1920s Europe.
Le Bon Ton
Collingwood
Like a transcontinental acid trip to the Big Easy, Le Bon Ton is a conglomerate powerhouse. Operating as a smokehouse, Absinthe salon, cocktail bar, oyster room and beer garden, Le Bon Ton is the superhero of Collingwood bars, no sidekick necessary. If you're looking for something fresh and exciting, heartening and well-executed or just a place to chill your rocks, Le Bon Ton is the only stop you need to make.
East End Den
Melbourne CBD
The East End Den may require their lusty patrons to enter via the basement, but that doesn't make them an ordinary dive. The bar gleams with the polished, clean brilliance of a marble lobby sans busboys, and that same crisp execution transcends into their slammin' cocktails, guaranteed to send your head into a thrilling whirl spin. For sustenance sink your choppers into a beautifully pink, juicy sirloin or order a round of bobbly sliders for your group and you'll be singing.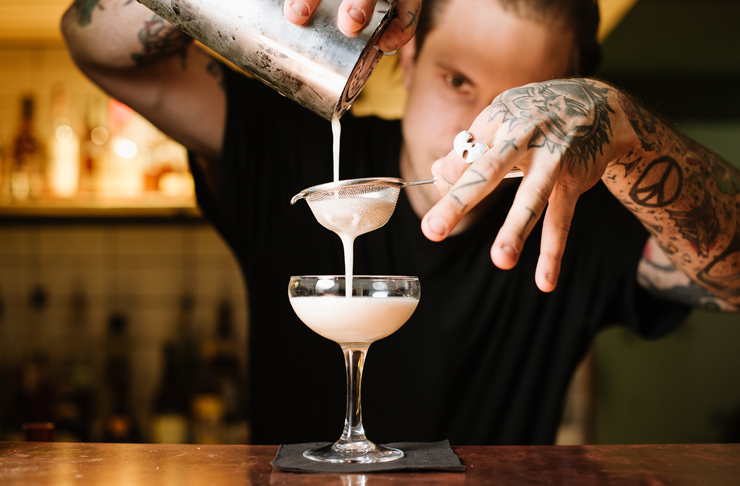 Jahh Tiger
Milton
Oh the vibes! Spicing up Milton's burgeoning bar scene, Jahh Tiger specialises in two Caribbean attractions: rum and jerk (the latter's recipe coming from the cosmic kitchen of Jamaica's foremost authority on the native spice). With summer's steady heat already steaming, there's only one place to find that island-getaway feeling without braving the cab rank at Brisbane International. Jahh Tiger? Jah darling #justaddrum.
The Milk Factory
South Brisbane
Don't be fooled by the title because The Milk Factory is one place where hard drinks flow fast. Billed as a sailor-themed kitchen and bar, The Milk Factory really thumps with that killer ambience (courtesy of their amazing music line-up and drinks list) that would entice even the most oceanic sailors to venture inland.
Heartattack & Vine
Carlton
With a name like Heartattack & Vine, you'd never guess that the local bars and cafes of Italy helped inspire the concept for this uber cool new haunt. True to the Mediterranean style, the menu is simply curated and features tidy selections of food and beverages for breakfast, lunch and dinner. Super cool, super easy, super chill, if there was ever a place worth having a coronary over, it would be this Carlton gem.
Nieuw Amsterdam
Melbourne CBD
The delights of Nieuw Amsterdam have really dredged up our insecurities on the cool front. Their drinks list reads more like an epic novel (a cool epic novel) and features cool spritzers with absinthe and Prosecco, and cool stuff like that. An equally cool bite menu is adorned with newfangled things like 'mango gazpacho', 'tomato fondue' and 'seaweed butter' which make us feel like we've missed the boat on something. Something fiendishly cool.
Brooklyn Standard
Brisbane CBD
Just in the nick of time! Brooklyn Standard is so fresh and shiny no one has even had sex in the bathrooms yet #mindthetaps. Squared away in the subterranean depths of Eagle Lane, Brooklyn Standard is fast becoming known for its absolutely killer drinks list, lovingly curated to decimate your hip-swingin' inhibitions. This is just as well because besides their delicious distillery, Brooklyn Standard is primarily a live music venue showcasing blues and roots, jazz, soul, and funk. Oh, and pretzels.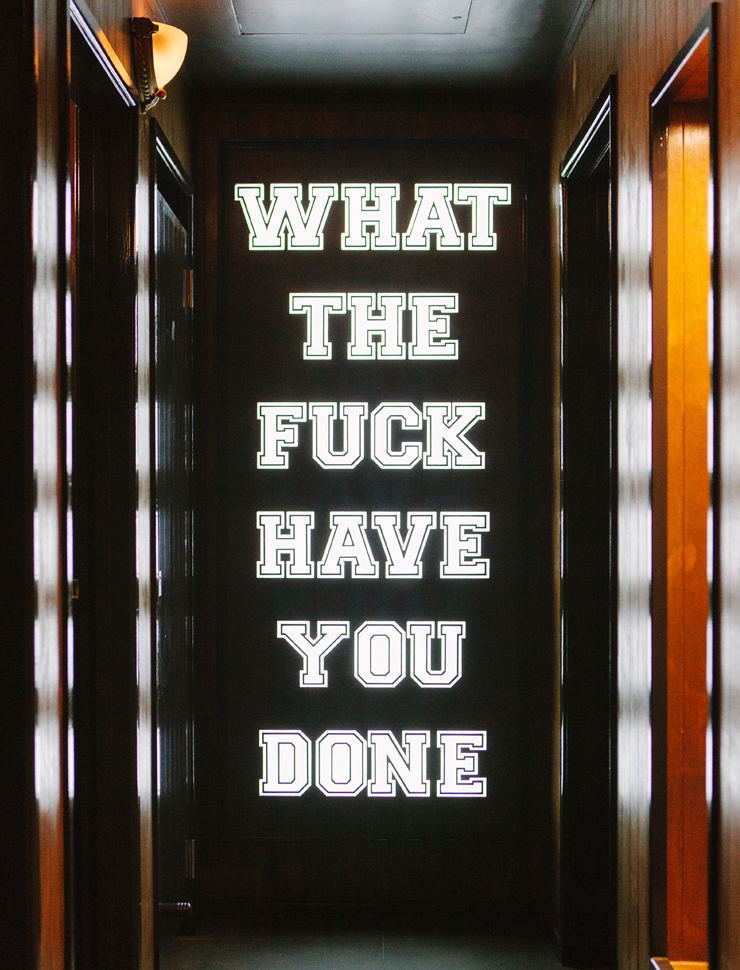 The Greens North Sydney
North Sydney
At first glance you might think you know the drill; typical Australian lawn bowls club, Solo served in plastic cups, microwaved sausage rolls, and some little old ladies wearing white, right? WRONG. The Greens is taking everything you thought you knew about drinking and lawn bowls and exalting it to the next level. Their full food menu features fresh seafood, share plates and sweet things alongside their beautifully palatable selection of summer cocktail jugs. Oh, and bowls…
Milk the Cow
Carlton
Places like Milk the Cow don't exist in abundance for good reason. Sure, it's nice to fantasize about a place that serves cheese with matching wines. Sure, it's NICE to dream, but making these dreams reality is a dangerous and slippery slope. They offer 120 artisan cheeses served either in fondue pots, on cheese boards, or part of a tasting flight to complement a selections of beer, cider, sake, fortified wine, whisky, wine or dessert wine. DO NOT TOY WITH MY EMOTIONS! This idea is an ingenious cash cow. Milk that cow, boys.
Stokehouse
Melbourne CBD
Igniting Melbourne's CBD every day of the week, the Stokehouse bar is a city slicker's ultimate institution. Serving up pizzas, share plates, sandwiches, salads, cheeses and desserts, the bar is perfect for a casual lunch or dinner anytime, washed down with a lovingly mixed cocktail. And don't forget you can always change seats for some infamous Bombe in the Stokehouse restaurant.
Image credits: Hannah McCawley, Daniel Maddock, The Whiskey Room