Hair is a hard beast to master guys and for me, every day feels like an uphill battle. I wish I could wake up with perfect hair, but between Sydney's humidity and my general all round laziness, I have instead mastered the slightly scruffy look instead.
But I will not be deterred! Because of my out of control obsession with YouTube hair and beauty tutorials, I can vouch for the fact that they're often (always) impossible to pull off at home. So I decided to embark on a hair adventure and with the help of my trusty Beachwaver Pro – I think I've pulled it off. By it, I mean nailing the lazy girl beach waves trend, to the point that it actually looks good.
A note on the Beachwaver Pro: it has moving parts and to make the most of its lazy girl spinning feature, you literally just need to clip it to the ends of your section, and then let it do all of the hard work for you.
Celebs like Blake Lively and Chrissy Teigan have been rocking this ~effortless~ style forevs and that's probably because the dirtier and messier your hair gets, the better it looks. If you go too far on the messy and dirty front (happens to the best of us), call it boho or edgy and be done with it, k?
How To Nail This Hair Trend
Start with day old hair – don't ask me why but it just seems to hold the curl for longer than five minutes when your hair is a little bit grittier.
Pin up the top two thirds of your hair so they're out of the way while you work on the bottom third.
Now for the fun part. If you're using the Beachwaver Pro, like I am, then you'll want to get your spin direction sorted before you attach it to your hair, for obvious reasons. Clip it towards the ends of your hair and curl upwards, leaving the ends out to avoid corkscrew looking curls (not cute).
Once you've curled the bottom layer, let down the middle third of your hair and get curling. I mix up the directions of my curls, so they don't look too perfect, but around the front, I always curl away from my face because it just looks prettier.
Repeat the process for the top layer of hair and allow your curls to cool completely (or as much as your patience will allow).
Rough up your curls. I'm not sure there's a 'wrong' way to do this, but basically run your fingers through your curls and rough them up a little bit. At this point you can add some volumising/texturizing product to the roots and ends to grit it up a little bit more and drum home the whole "I woke up like this" look that we're all going for. I love the Oribe Dry Texturising Spray, R+Co BADLANDS Dry Shampoo Paste or just a truckload of Batiste Dry Shampoo.
Add a sneaky spray of hairspray to convince your new beachy waves to stay put all day long.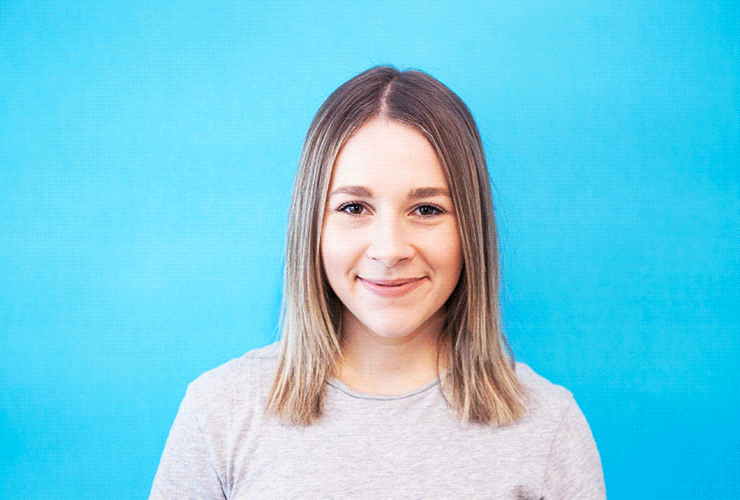 Hot Product Tip:
Obviously by now you've gathered that I'm a hair guru, so I'll do you all an extra little favour and impart one more nugget of wisdom. When it comes to prepping your hair the day before, run an egg-sized amount of foam through before blow drying to add a little bit of extra grit and hold, right from the get-go. And yes, by foam I do mean mousse, but according to Anthony Nader, they don't call it that anymore and as I've said before #naderknowsbest.
If you would prefer to hear from the professionals, read this.
---
Image credit: Federica Portentoso