Home to stunning beaches, incredible animal experiences, mountains, rainforests, delicious food and must-see sights, there's no guessing why Sri Lanka has risen to the top of everyone's travel bucket list of late. Even in the rainy season the temperatures remain at a balmy 30 degrees, the people are always smiling and there's plenty to see and do.
Without further ado, here's the first-timer's guide to Sri Lanka, time to get booking.
#1 Stop By Colombo
Seeing as your flights will most likely arrive and depart in Colombo, Sri Lanka's capital city, you should take some time out to explore this culture-rich city. There's plenty to do, like see the National Museum, ride on a tuk-tuk, check out Galle Face Green (a seaside promenade), get lost in the Pettah markets, admire colonial architecture (like the Old Dutch Hospital) and visit the Gangaramaya Temple.
#2 Climb To The Top Of Adam's Peak
Adam's Peak, or Sri Pada as it's known to the locals, is a 2,243m miniature mountain and a place of worship for Buddhists in Sri Lanka. The trip up the mountain in Dalhousie is best made in the early hours of the morning so you get to the peak just in time for a spectacular sunrise. Remember to pack a lunch if you go at it alone, otherwise you can book a tour through Scenic Tours & Travel Sri Lanka who'll take care of all that and more.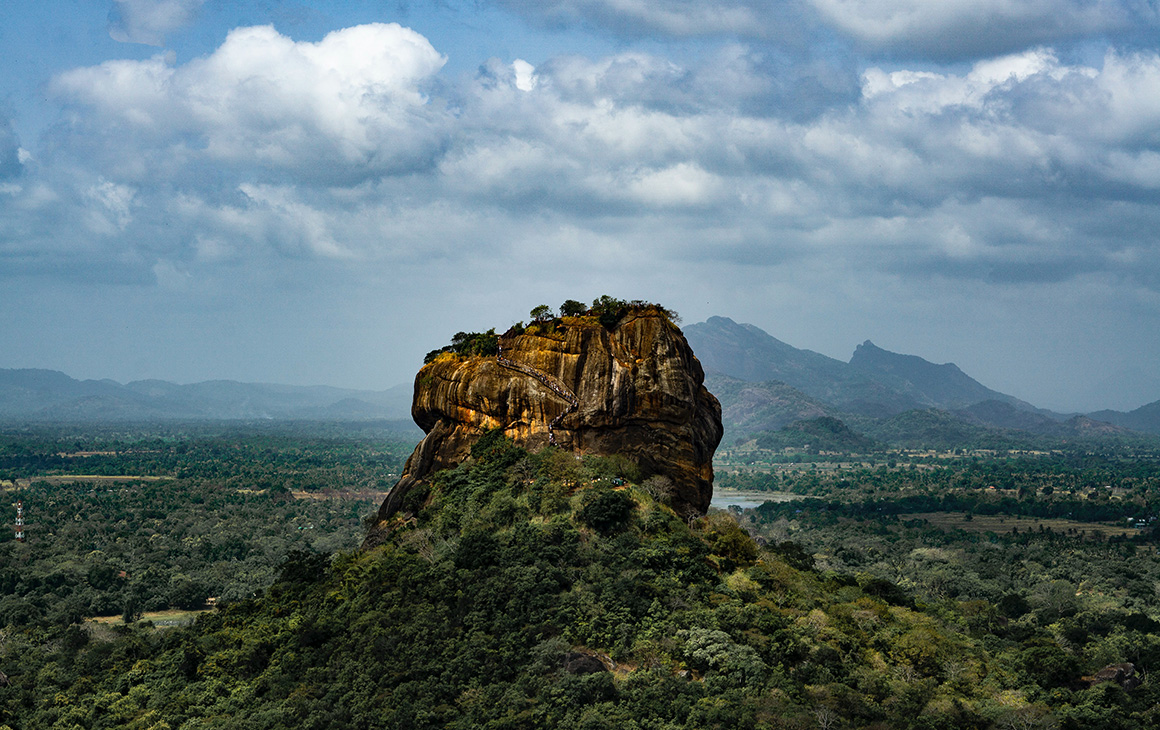 #3 Up Your Adrenaline With Adventure Camping
Make for the jungles of Kitulgala and sign yourself up for adventure camping with Kitulgala Adventures. Set up camp for one to three nights in the jungle and take part in white water rafting, bird watching, jungle walks, river bathing and more. Waterfalls definitely included.
#4 Get Wild On A Safari
From leopards and elephants to chipmunks and peacocks, there are many creatures great and small to observe in their natural habitat in Sri Lanka. Leopard Safaris run an awesome two-day safari through the Yala and Wilpattu national parks which includes dinner under the stars, luxury tent lodgings and the chance to spot sloth bears, elephants, crocodiles, leopards, deer, tortoise and more!
#5 Travel By Train
While flying takes significantly less time, there's so much beautiful scenery to see on the ground in Sri Lanka that a visit is not complete without a train trip. The most scenic route is Kandy to Ella which takes around seven hours one way and passes through lush tea fields and stunning mountainsides. Tickets can be bought on the ground in Sri Lanka from Expo Rail or Sri Lanka Railways.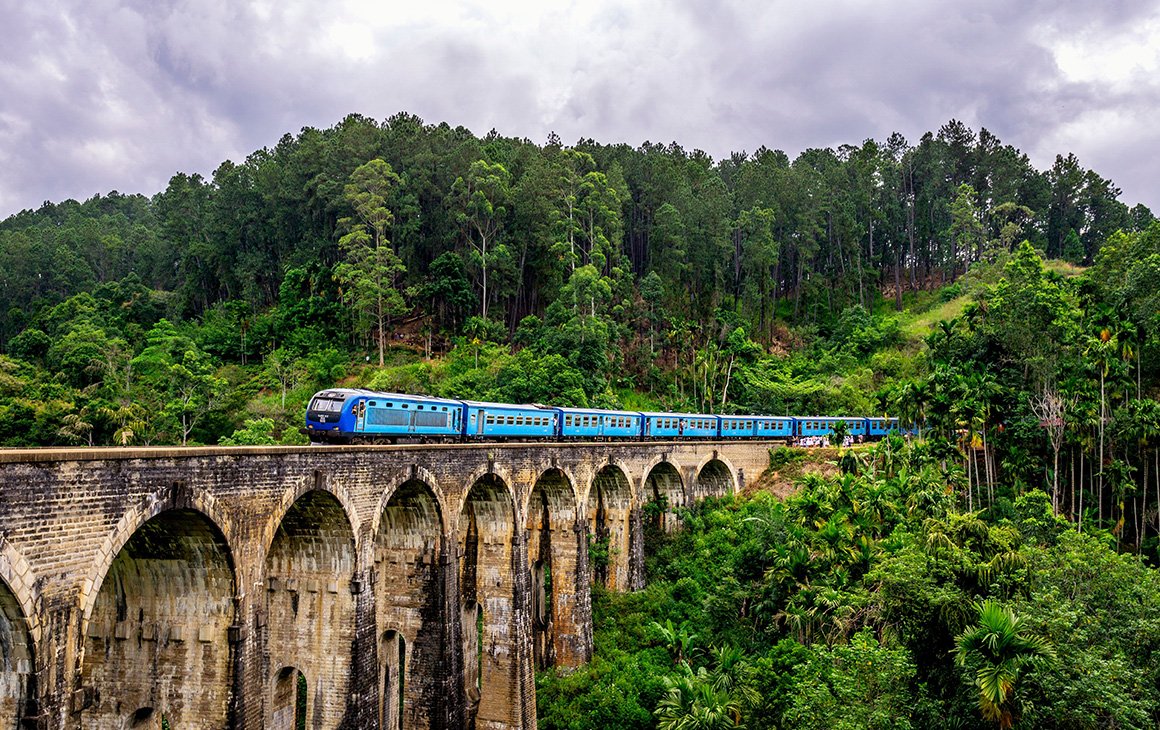 #6 Catch Some Waves At Arugam Bay
One of the best spots to catch some killer surf in Sri Lanka, Arugam Bay is a must for beach babes and bums, or anyone who likes the laid back lifestyle. The crescent-shaped bay is absolutely stunning—stop by for a few days of rest and relaxation, sun, surf, sand and yoga!
#7 Find Out All There Is To Know About Tea
Bet you didn't know that after water, tea is the most consumed drink in the world? Take that coffee drinkers! And Sri Lanka is home to the good stuff. Resplendent Ceylon offer a pretty speccy Ceylon Tea Celebration Package which includes a four night stay in a cottage overlooking Castlereagh late and the Great Western mountain range including gourmet meals and bevvies, plus a private tea experience where you'll get to learn all about the tea-making process from picking to processing. You'll also get to plant your own tea bush, attend a tea tasting and a tea masterclass, as well as set out on a night trail where you'll get to spot wildlife in the area.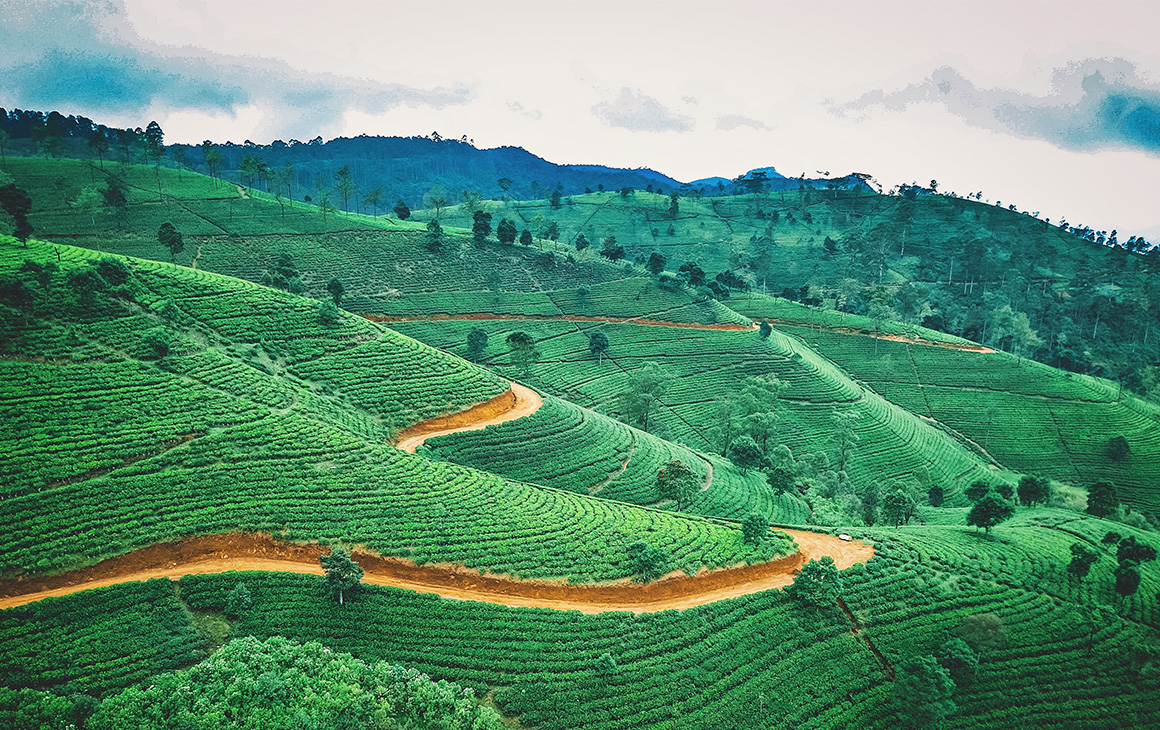 #8 Relax, Relax, Relax
An instrumental part in any good South-East Asian holiday, some rest and relaxation is crucial. Depending on how much R&R is needed you can choose to laze by your hotel's pool (which will no doubt be amazing) or for something a little more intensive you can book a yoga retreat at Talalla Retreat Sri Lanka. The six-day retreat includes yoga classes, guided meditations and massage and will surely leave you blissed to the max.
#9 Visit All Of The UNESCO World Heritage Sites
There are eight UNESCO World Heritage Sites in Sri Lanka, and if we're being honest, it's worth visiting all of them at some stage in your life. If you can only make it to a few you'll definitely want to check out the Golden Temple of Dambulla (part cave, part monastery), Lion's Rock in the Ancient City of Sigiriya, the Sacred City of Kandy which is home to the Temple of the Tooth Relic and Ruwanwelisaya in the Sacred City of Anuradhapura.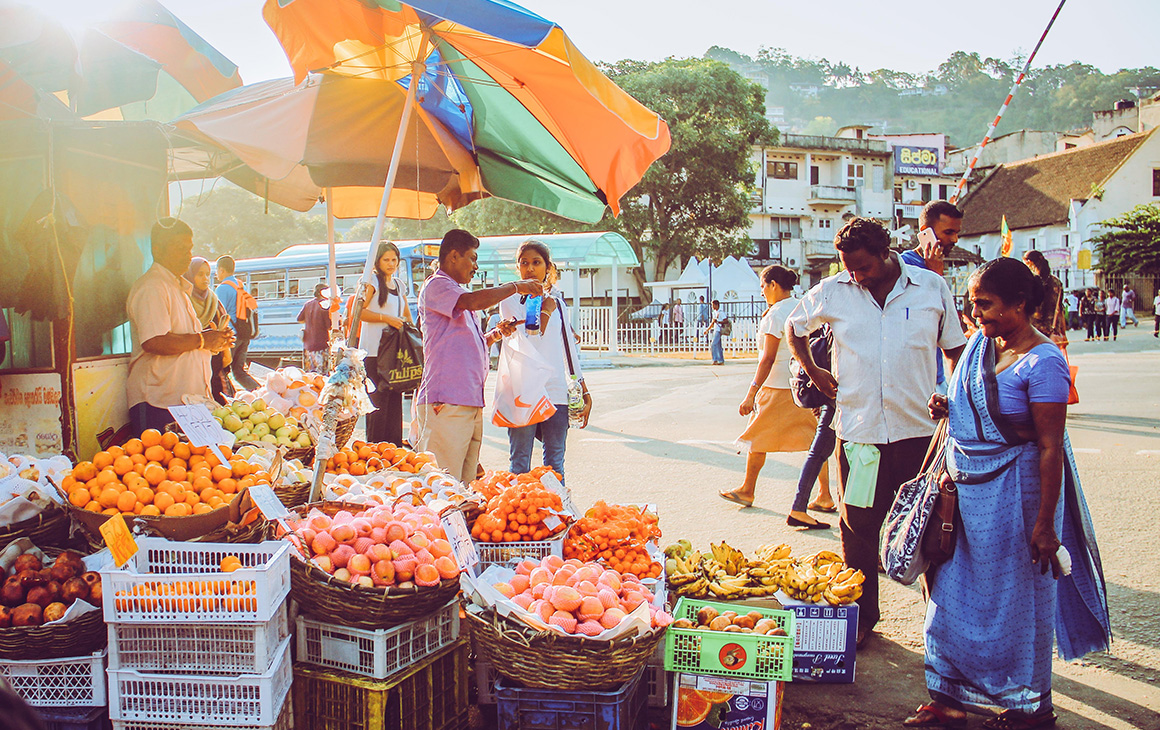 #10 Enjoy The Local Cuisine
A holiday isn't a holiday without delicious food and Sri Lanka is home to some incredibly tasty dishes. There's kottu roti (a deliciously greasy dish of stir-fried, shredded roti), wood apple (Sri Lanka's answer to the durian, this time smelling of blue cheese), hoppers (Sri Lankan pancakes) and fish ambul thiyal (sour fish curry).
Where To Stay
While you can just visit one location in Sri Lanka and call it a day, we recommend traveling around to see all that this island nation has to offer.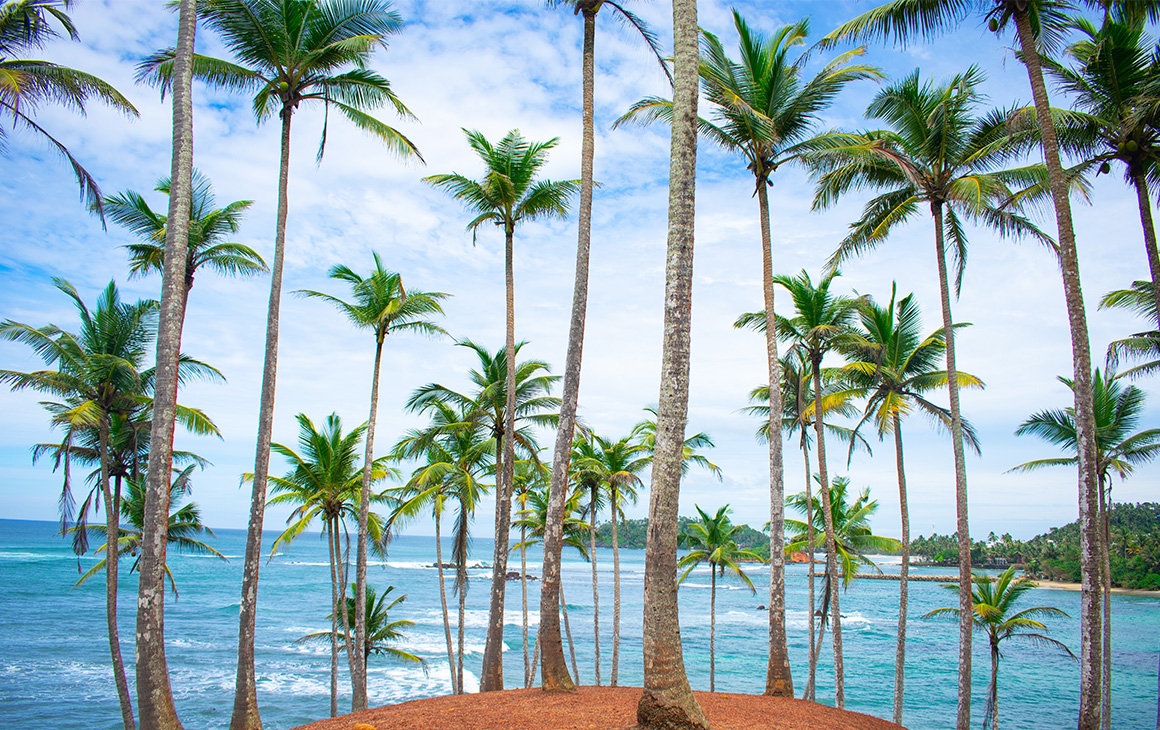 Taj Samudra
Colombo
Facing out towards Galle Face Green, the Taj Samudra is more of your traditional hotel, but spliced with a little Lankan charm!
Anantara Tangalle Peace Haven Resort
Tangalle
Perched on a rocky outcrop along Tangalle's coastline, expect stunning ocean views and plenty of relaxed vibes at Anantara Tangalle Peace Haven Resort.
Earl's Regency
Kandy
Overlooking the cultural city of Kandy the Earl's Regency is a luxury hotel where hospitality is king.
Where To Eat
Sri Lanka is home to some delicious street food as well as some high-end restaurants, so expect to come home a few kilos heavier!
The Empire Cafe
Kandy
Right by the Temple of the Tooth, The Empire Cafe is the perfect spot to stop by for coffee, refreshments, Sri Lankan curries and sweet treats.
Kanchanalak Restaurant
Sigiriya
Part of the top notch Heritance Kandalama hotel, Kanchanalak Restaurant offers panoramic views and delicious Sri Lankan fare. You'll need to make a booking for this one!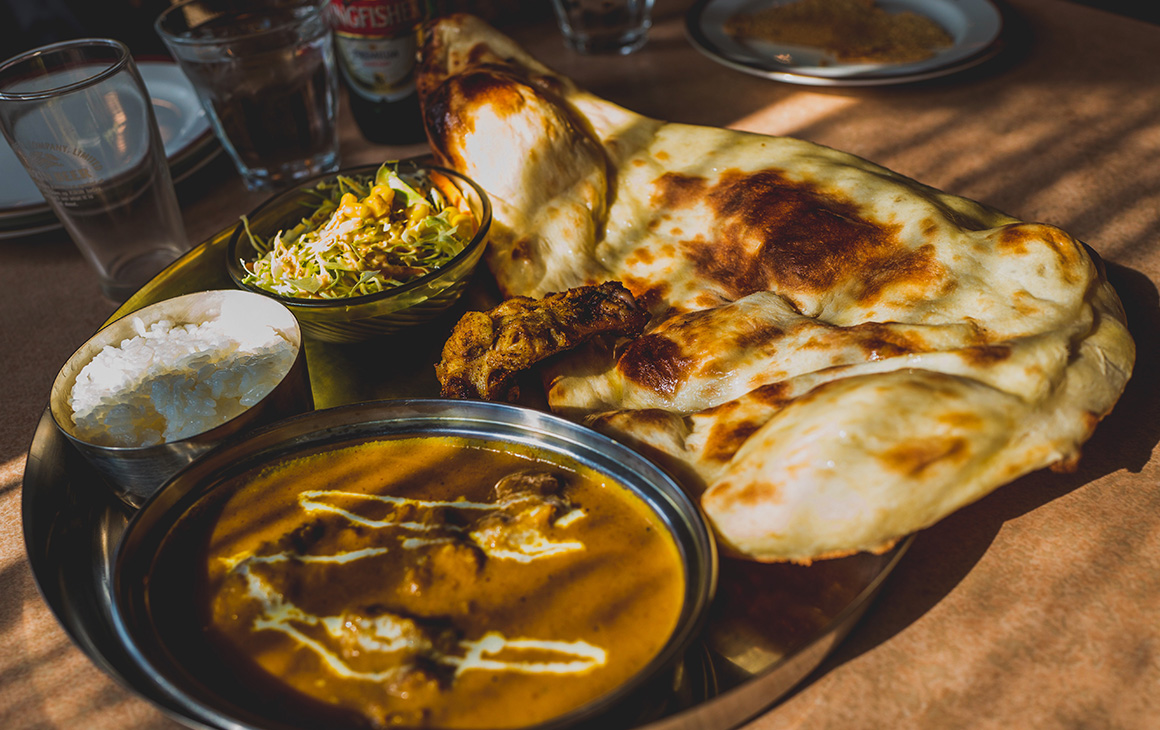 Seafood Cove
Mount Lavinia
Tuck into some of the freshest seafood you've ever eaten with your feet in the sand at Seafood Cove. Make sure you get there in time to watch the sunset!
Street Food
Kandy
Curries, roti, traditional Sri Lankan eats and more, Kandy's street food scene is a must!
Tips And Tricks
GETTING THERE
You will have to hop on a couple of planes to get to Sri Lanka, but it's SO worth the extra effort! You'll fly into Colombo and once you're there you're free to bus and train your way all around the country, we recommend the train though.
CLIMATE
Perched just above the equator, Sri Lanka experiences warm, tropical weather year-round with distinctive wet and dry seasons.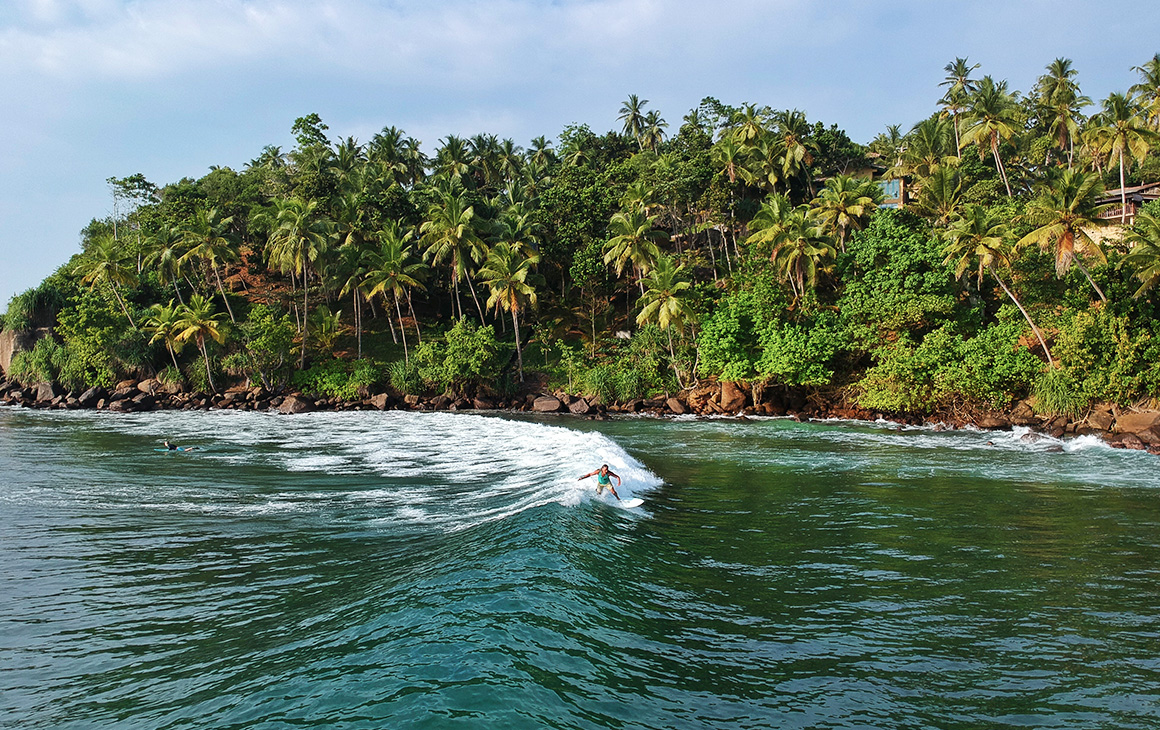 WHEN TO GO
To avoid the monsoons your best bet is visiting between September to April, keeping in mind that December to March is high season when prices are likely to skyrocket.
HOW TO SAY?
Sinhala, Tamil and English are all spoken in Sri Lanka, with Sinhalese being the most common language.

DID YOU KNOW?
Sri Lanka is more progressive than you think—their flag is the only one in the world that acknowledges different religious groups and it was the first country to elect a female leader back in 1960. Nice work!
TOP TIP
With so much to see and do in this tiny island nation, it's easy to forget you're on holidays, so carve out some time when you arrive or before departing to enjoy some much needed rest and relaxation (and a few massages)!
Not sure where to check out in Sri Lanka next? Check out this awesome tour.
Image credit: Hendrik Cornelissen, Sander Don, Jaromír Kavan, Tharaka Jayasuriya, Daniel Klein, Florian Wehde, Sasha Set