Everyone knows that Melbourne is nutty for pop-ups. These exclusive events are home to the best of the best—even if it's only for a limited time. Now one of Melbourne's biggest foodie pop-ups is about to happen right under our noses, with the best street food and fine-dining dishes of season available in one giant food emporium!
As part of the 2016 Formula 1® Rolex Australian Grand Prix, Albert Park will be transformed into chic, laneway-style precinct, M-Lane—and with Melbourne's biggest names in street food gathering in one place, it would be a foodie tragedy to miss any of these dishes! Don't worry, we have your back: here is your ultimate foodie guide to M-Lane.
Nem N' Nem
A family-run business, Nem N' Nem's rolls the taste of Hanoi into delicious bites served out of a food truck. Featuring fresh, flavoursome food with kick-ass spices, we're a little in love with their Bun Thit Nuong. On a base of fresh vermicelli noodles, this dish is littered with fresh herbs, salad and bean sprouts and topped tender grilled meat. Perfect with a side of autumn sunshine!
St Kilda Burger Bar
Bringing the buns to the home stretch, St Kilda Burger is home to some of the most juicy burgers in Melbourne. Inching into first place is The Grosvenor with beef, streaky bacon, shed sauce, cheese, lettuce, tomato and pickles. If you're attending the F-1 this year, you may or may not see pole position flipping like a St Kilda Burger Bar's patties—just to keep the sport interesting!
Those Guys Food
Nothing screams street food as much as a cheesy, protein-laden sandwich. Those Guys Food clearly know how to cater to their (hungry) audience, featuring a menu championing the Philly Cheese Steak sandwich with thinly sliced porterhouse beef, caramelised onions, capsicum and melted cheese in a fresh roll. Order it with a side of buffalo wings, 'cause why not?
Maha
If you're more of a sit-down kinda kid, Melbourne's king of Middle-Eastern cuisine, Shane Delia, will be bringing all the flavour from Maha to M-Lane. From Lentil Filled Turkish Dumplings with asparagus, peas and spiced yogurt, to Slow Roasted Lamb Shoulder with cracked wheat, dates, drizzled with green olive tabouli, there's a lot for a little (all meals are $10!) at this coveted once-off pop-up.
Mary And A Little Lamb
The dark horse in the M-Lane food truck race, Mary And A Little Lamb is set to win hearts with their tender souvlakis and creamy sauces. Race over to grab one of their signature Ms Mary's Lamb wraps, filled with lamb, tzatziki, mustard aioli, chips, onion, parsley—they'll be flying out of this food truck like race cars at a pit stop.
Sliders On Tyres
SLIDING ahead of the competition (#sorrynotsorry), Sliders On Tyres offers some killer burger 'n chip combos that will have the kids clamouring. Go for their Truck Combo with two sliders and chips. We're also suckers for seafood, so we love their Fishermen burger, with fried spiced tender calamari, crisp lettuce and lemon mayo.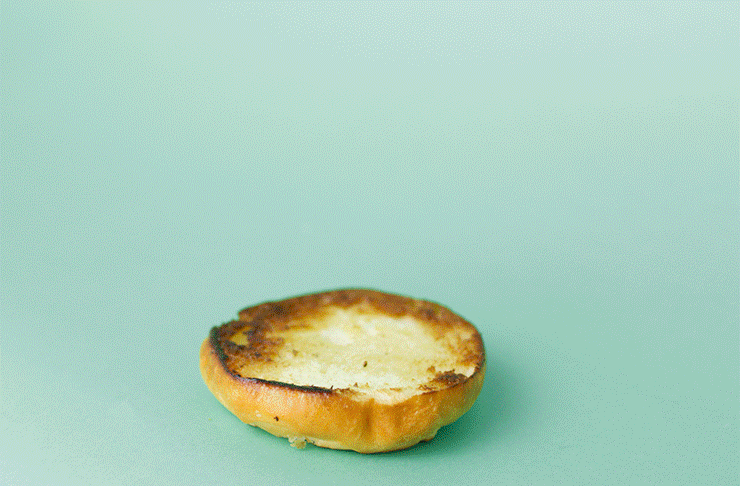 Bar Lourinha
Not that a day at the F-1 needs any extra spice, but if you're looking for an adrenaline rush that doesn't involve four-wheeled vehicles, head to Bar Lourinha's exclusive restaurant pop-up. Home to some of the best Mediterranean food in Melbourne, you can count on Bar Lourinha's pop-up restaurant to deliver fragrant, flavour-rich dishes like the Spiced Chickpea, spinach and lemon, or Smoked Chilli Spiced Pork with white beans and pimento.
Estelle Bistro
A front-runner for Melbourne's best restaurant award, Estelle Bistro's menu boasts everything awesome you'd expect from an upper crust pop up. Think cured salmon, sea vegetables and squid ink, or beef cheek with pine mushrooms and horseradish creamed potato. Known for their upmarket bistro classics, we expect nothing less from the best.
Tickets to Melbourne's biggest foodie pop-up aren't likely to last long, so if you don't want to be the trailing foodie in this tight race, head to the website to book yours now! F1® Park After Dark tickets start from $25* on Thursday and Friday from 4-8pm.
M-Lane will be at the 2016 Formula 1® Rolex Australian Grand Prix, Albert Park from 17-20 March, 2016. For bookings and more information visit www.grandprix.com.au. *terms and conditions apply
Photo credit: Top image provided. Burger GIFs by Gareth Sobey, Plated GIFs by Jenna Fahey-White for The Urban List.
Editor's note: This article is proudly sponsored by The Australian Grand Prix and endorsed by The Urban List. Thank you for supporting the sponsors who make The Urban List possible. Click here for more information on our editorial policy.