There are few moments in life that separate the young from the adult like a dinner party. For one, there's the notion that you have acquired cooking abilities so fierce you can now cook for a group of people, and not just nimbly whip together your usual special (AKA—food delivered and Netflix on), and for another, there's the notion that you have got your life together enough to plan a social gathering in advance—that is civilized beyond just "going out"—you little adult, you!
ICYMI, here at The Urban List we're all about the weekend. Why? Because that's when we can devote a straight 48 hours to eating the best food, exploring hidden gems, and most importantly: drinking the best drinks. That's why we've teamed up with Johnnie Walker to bring you this seriously legit guide to throwing a dinner party—sans effort because the weekend should be all about fun. Right?! That, and they've just launched a seriously delicious drink that requires minimal effort: Johnnie & Ginger. You're welcome.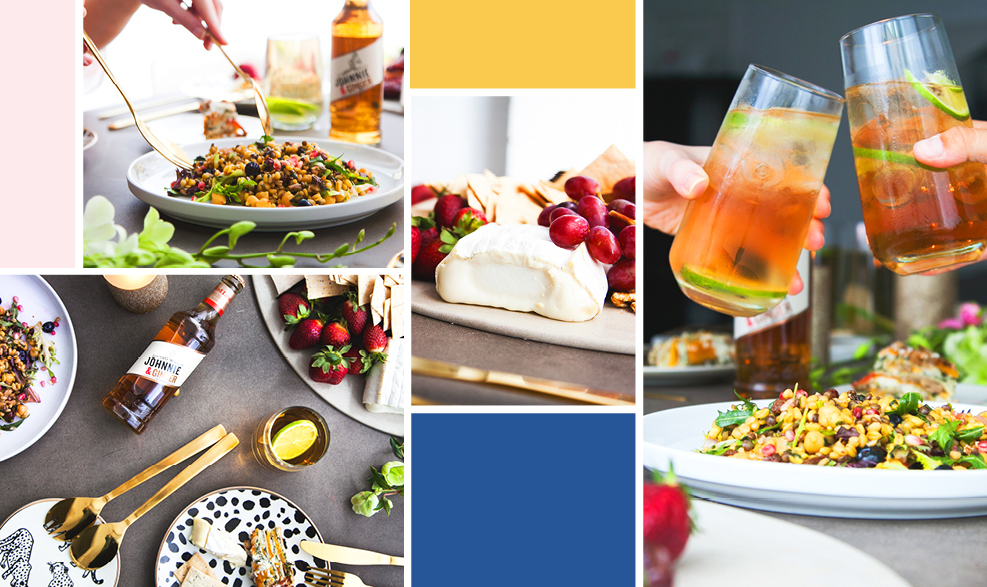 The most important life lesson we've learnt? Cheese always comes first. And, it's a sure-fire way to impress guests without spending literal hours slaving away in the kitchen. Our tip? Team up with a local providore and have a cheese platter assembled just for you before your guests arrive. If you're opting for DYI, here's our ultimate guide. Don't forget to stock up on different varieties of cheese, honeycomb, quince paste, and of course, fresh fruit. For added visual effect, lay the cheese out as the centrepiece of your dinner party rather than opting for a traditional cheese plate. Compliments guaranteed.

Dinner parties without cocktails are, quite frankly, not the kind of parties we'd care to attend. Our tip for impressing guests (sans goon punch, thank you) is to grab a case of Johnnie & Ginger, a few limes, and ice cubes et voila—you've got an impressive cocktail that requires zero effort. Simply cut some limes into wedges, fill a tall glass with ice, and pour your Johnnie and Ginger over the top. Too easy.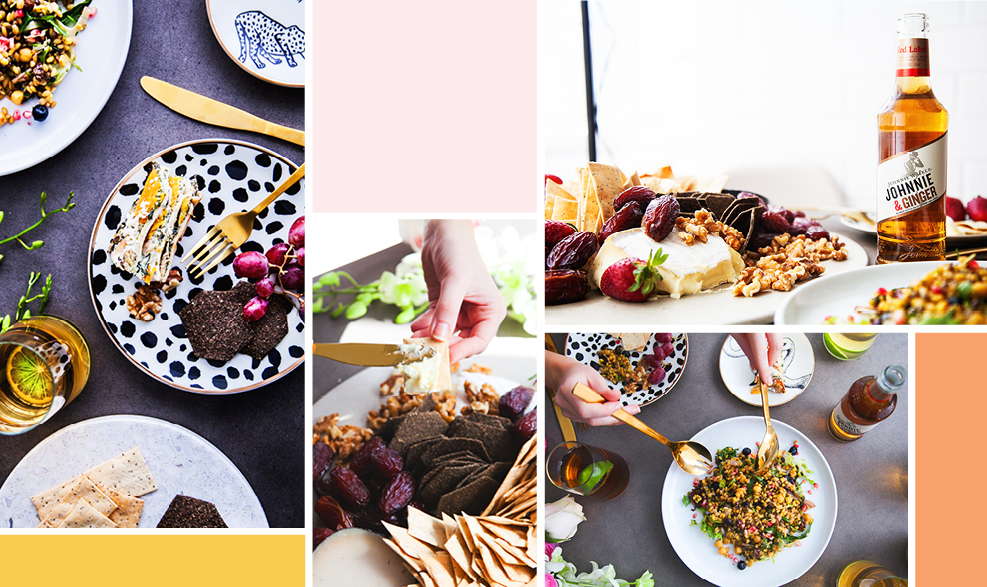 Surprise, cooking is actually dead easy. For real. Kick things off with these ridic halloumi fries, or these pesto meatballs (seriously), and win at life with these tacos for main. For dessert, wow the actual pants off your guests with these cronuts. Or, if you're seriously feeling lazy, whip up this simple salad: prepare enough quinoa for your guests, toss in a bowl with your fave veggies, a drizzle of your favourite dressing, serve…and done.

Let's be real, the best part about any occasion is the opportunity it brings to dress up. And yes, we're 100% talking about dressing your table up. Our tip is to stock up on on-trend crockery, cutlery and table dressings to make your table fresh out of an Instagram-feed. But, for something super chic, stop by your local florist and pick out your favourite long-stem blooms to arrange amongst your dishes. You won't even need a vase, simply pop them wherever there's empty space on the table and be prepared for a night full of "hold on, let me post this to my story".
And just like that, you've thrown a seriously legit dinner party. If you're feeling inspired, fire up that group chat, and check out your nearest Johnnie Walker stockist here.
Editor's note: This article was produced in partnership with Johnnie Walker. Thank you for supporting the partners who make The Urban List possible.
Image credit: Federica Portentoso