Check it guys, we're bringing you another badass travel must-do and #sorrynotsorry but you'll really wish you had some more annual leave by the time you've read this entire article. Cue the southeastern region of Mexico, the Yucatan Peninsula to be exact (think above the infamous party scene of Cancun).
This insanely beautiful area is whipped with Mayan ruins, exotic beaches, bright colonial towns and some serious cenote porn (we're talking over 6,000 freshwater swimming holes beneath gorges and tree valleys to submerge yourself in).
As usual, we've gone and done the hard work for you and driven around these fine parts ourselves (oh the trauma) to bring you one hella fab road trip to conquer in a day and hint hint, you'll be starting with some local eats and finishing with a mighty fine sunset.
Behold, the Mexico road trip you should definitely add to your bucket list.

8:30AM
Yep, you're going to be waking up bright and early in the glorious metropolis of Merida (one of the safest and most underrated cities in Mexico) to start your epic road trip. Here, there's an abundance of cathedrals, markets, art and kaleidoscopic streets to explore, but you'll have to save all that excitement for another day.
We suggest shopping around the day before to find a good deal on renting a car. It may require a bit of jumping around from dealer to dealer and some sneaky bartering but a basic SUV can easily be rented out for thirty bucks for the day.
Driving tip: Highway 176 is the best way out of Merida and will take you on a 45 minute spin to the ancient Mayan city of Motul.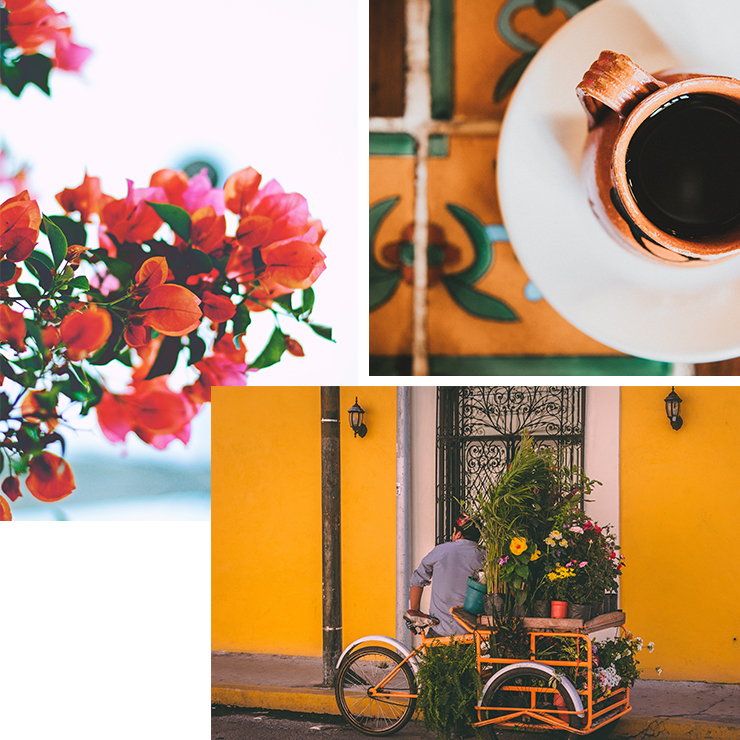 9:30AM
First up, you're going to pack your bellies with Motul's iconic egg breakfast stack, huevos motuleños. It's made with fried eggs on tortillas (stay with us), black beans, cheese, peas, plantains, ham, salsa picante and trust us, you're going to love it. You'll want to hit up restaurant Dona Evelia who happens to be the original creator of the good stuff.
10AM
You can't leave this off-radar, little town without taking a sneaky dip into the local waterhole. Cenote Sambula (which by the way takes a deep plunge into a rocky gorge so it's the perfect place to score some respite from the killer Mexican heat) rarely gets packed with people so expect to wade in its crystal clear and glowing waters without the crowd.
Driving Tip: Take the back streets and head south on Calle 26 in Motul and continue to past the little village of Cacalchan. You'll then need to take Calle 21 which will see you driving through Citilcum before you get to Izamal.

10:30AM
Get out and stretch your legs in what is famously known as the Yellow City. This magical and quiet town is one of the oldest cities in the region and as its nickname aptly suggests, it's painted completely canary from floor to roof. Give yourself a couple of hours to wander the streets, pay a visit to the famous Monastery of Izamal, try out some local street snacks from the markets and find the most intricate little handicrafts. Basically, your Insta story will go off.
And FYI, for lunch you're definitely going to hit up Restaurant Zamna because there's a hella tasty pumpkin-seed dip (AKA sikil pak) with your name on it plus a heap of slow cooked pork with your name on it too.
Driving Tip: Head north towards the town of Balche and enjoy the open road all the way to the coastal spot of San Crisanto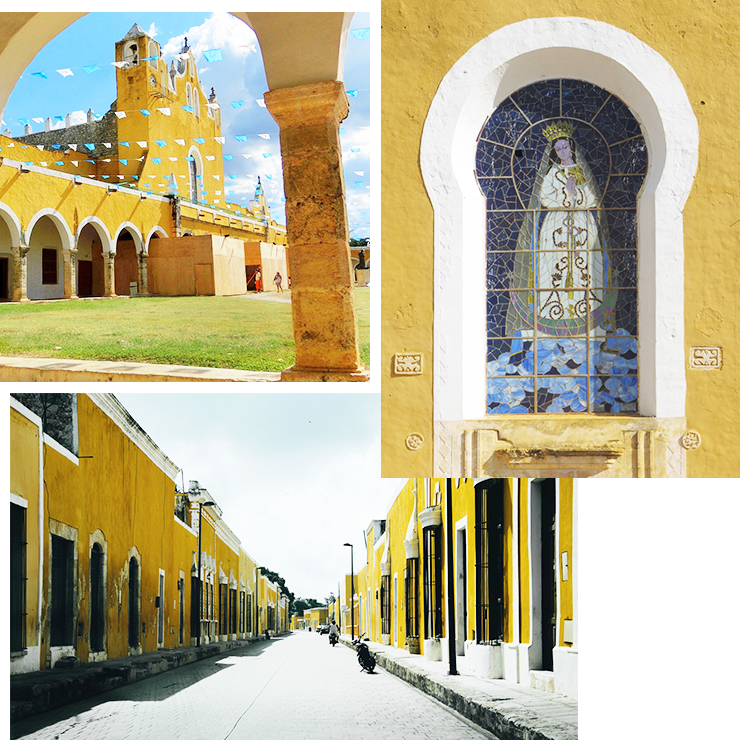 2PM
A quick Google search will show you exactly why San Crisanto is worth the visit. This small fishing village is home to wild mangroves, coconut trees, water canals and you'll find secluded beach spots speckled with fishing boats and beach huts if you're keen to shack up for a short time on the beachfront.
Driving Tip: You'll want to take the leisurely drive across Highway 27 (and FYI you'll be stopping and starting a whole heap) which passes the salt plains of Laguna Rosada. This route boasts bright pink lakes (the kind you'll want to have your camera handy for), Maya ruins and flamingos. Yes, actual flocks of flamingos. Calm down.

4PM
No doubt you've worked up an appetite exploring with all of the day's shenanigans so brace yourself for a well-deserved seafood feast (and in Progreso, seaside dining is a loooooong-standing tradition) at Restaurante Vina del Mar. Owned by a local family, this gem is located on the east end of the Malecón, right on the boardwalk so you're in for uninterrupted views of the ocean. There's grilled fish filets in every style you can imagine, ceviches, seafood cocktails, mixed platters and to be honest, you're going to want to order a mix of everything at this small-town institution.
5:30PM
Start making your way to watch the seriously unforgettable sunset in Progreso. Either walk or drive west along the promenade, past the pier and towards the beach. You can snag yourself some locally-produced stouts of cerveza Ceiba, set up on the sand with a picnic rug and even climb aboard a few small shipwrecks plunged into the shore while you wait for the sun to go down.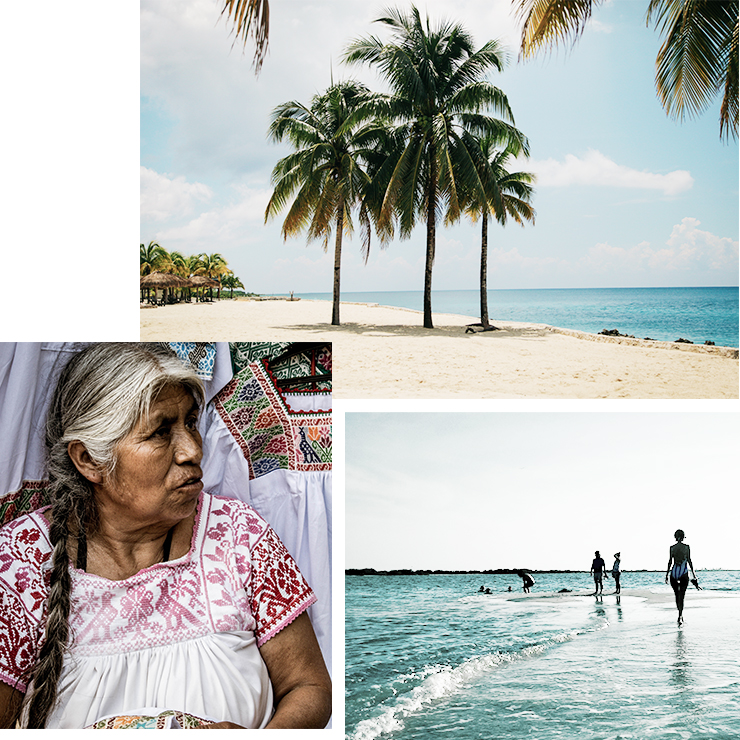 Travel Checklist
International drivers license
A car (duh)
Road trip playlist (double duh)
Maps.Me (shameless app plug)
Need more? We've got you covered.
Design credit: Sarah Law