Saucy. Tempting. Soft. But hard.
I'm talking about ribs, guys. Get your mind out of the gutter. But seriously, who doesn't love a rib? Especially when it is so perfectly cooked, so soft, so meltily, that it falls off the bone at your merest whisper? I challenge you to resist that.
Bet you didn't know this, but some of the best ribs in the damn country are right under your nose, you just need to know where to look. Okay, fine, I'll tell you. Look at Ribs & Burgers, an epic branch of the Seagrass Boutique Hospitality Group (the masterminds behind Meat & Wine Co, Italian Street Kitchen, and Hunter & Barrel).
Before you question me and say "nah nah mine are better though", shut your pie hole and listen. The Seagrass guys know their stuff. They know every part of the lamb, cow, or pig, and how to perfectly cook it. They know the best bastings. They know the grill technique. They know the perfect temperature to get the meat softer than anything I can come up with a metaphor for. Hell, they have a friggin' meat master on their team that makes it his damn life to bring you the best ribs in town. They know their stuff, so listen up.
They also have a guy on their team who is theThe aforementioned official Meat Master is, a delightful dude by the name of Lucky Ncube, and I chatted to him about the secrets to perfectly slow-cooked ribs.
I am now a much wiser human.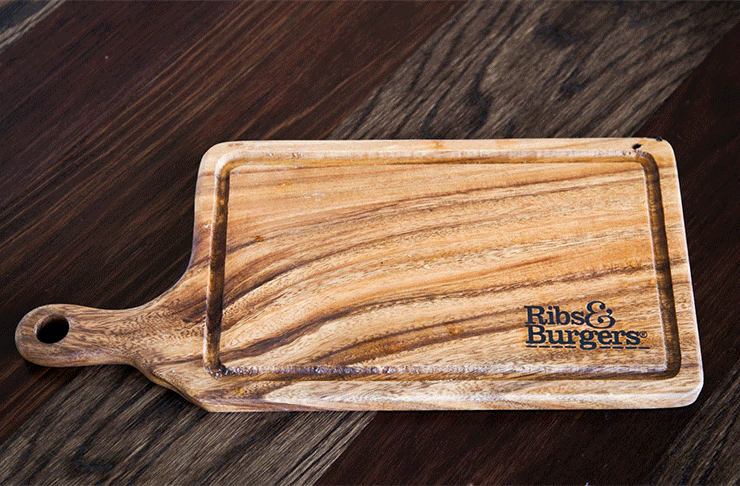 #1 It's a marathon, not a sprint
I know. You want to get that saucy grin all over your face right now, and it's been a while, so they're proooobbably almost there. Don't even think about it. Slow is key. Super slow. Depending on the kind of meat you're cooking, the longer you can leave them in, the better. Meat Master (still excited that's a thing) Lucky tells us the ribs are "cooked low and slow between 4 and 12 hours depending on the type of meat". Hells yes.
#2 Slow and steady wins the race
Meat Master Lucky tells us they prefer to use sous vide to get that perfect, float-off-the-bone meatiness you can't do without. A sous-what-now? Sous vide is a French method of cooking in which food is placed in a vacuum-sealed, airtight bag and dropped into a temperature-controlled water bath. The idea is to "lock in the flavour and finish at a high temp, but still retainl quality", says Lucky. It's long, it's fiddly, it's bloody well worth it for that silky smooth, melt-in-your-mouth meat.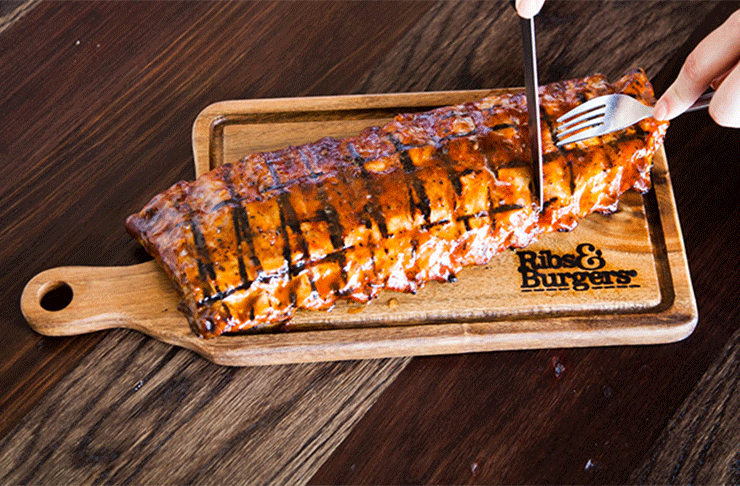 #3 Flamin' good
It is down right essential give the meat some time to cook over a flame grill, okay? Don't even think about skipping this step, Lucky tells me. To get technical, the point is "to heat and char off the ribs and get those beautiful black marks. It gives them a smoky, woody flavour and really brings out the natural flavour of the meat from the slow-cooking sous vide". So, yeah. Grilled is non-negotiable. Gottit?
#4 Super saucy
If we learnt anything from Joey in friends, it's that meat = GOOD. But what about that sauce? That tangy, drippy, all-over-your-face-but-you-don't-care sauce. It's a secret recipe, they tell me, but when the time comes to sauce those bad boys, you gotta "slather the sauce on likne nobody's business, and throw it back on that flaming grill until it caramelises", Lucky tells me. Combined with the slow cooking and charring, this will help coat the meat in that finger-licking-good sauce that damn well should get all over your shirt. And if it doesn't, you're doing it wrong. Try again. FYI: The Ribs & Burgers guys have a strict 'no cutlery' rule in-store. Kind of because you really don't need them, and a lot because getting all saucy is part of the fun. Don't argue, just do it.
#5 The secret ingredient is love
Cue eye roll, or aww. But seriously. It's no secret the guys at Seagrass know a thing or twenty about cooking some ribs that are worth putting on pants for, but you'll probably never meet a group of people as passionate about their craft as they are. Lucky tells me, "Our cooking process is different because we are nurtured with love by the business. We offer more than just food, we are a family cooking for our family members". Hits ya right in the feels, doesn't it?. Who wouldn't want that guy cooking for them?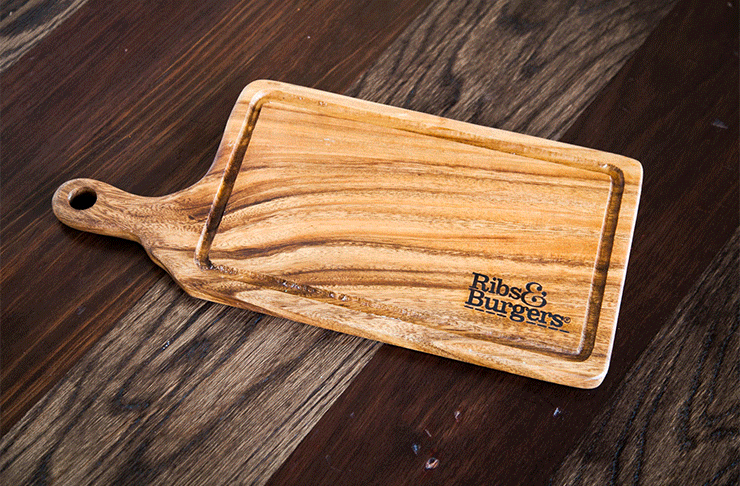 Now. Kindly pick yourself up, wipe your chin, put your pants on (who are you kidding?), and make your way down to your closest Ribs & Burgers for a saucy, meaty, carnivorous feast that you'll have some seriously M-Rated dreams when you have your post-meal nap. It's a thing.
Pro tip: Grab a burger while you're there. The beef short rib is a boneless hunk of soft, saucy meat between two buns that might just get you pregnant.
Image credit: Federica Portentoso
Editor's Note: This article is proudly sponsored by Seagrass Hospitality Group and endorsed by The Urban List. Thank you for supporting the sponsors who make The Urban List possible. Click here for more information on our editorial policy.