Sure, sweet-scented red roses, chocolate and oversized teddy bears are cute, but why not celebrate Saint Valentine with something a little more special?
We've rounded up a whole lot of gifting romance to give your significant other, your best mate, or, hey—just for yourself.
Here's the ultimate Valentine's Day gift guide.
Emotionally Unavailable X Nike Air Force 1 "Valentine's Day"
Price: $220
Just in time for Valentine's Day, Nike's buddied up with Chinese streetwear label Emotionally Unavailable for a rosy red spin on the AF1. They've got a pink felt Swoosh and a dripping heart graphic on the inner-tongue. So cute. The collab will drop February 8, check online at Nike and at select Nike stores.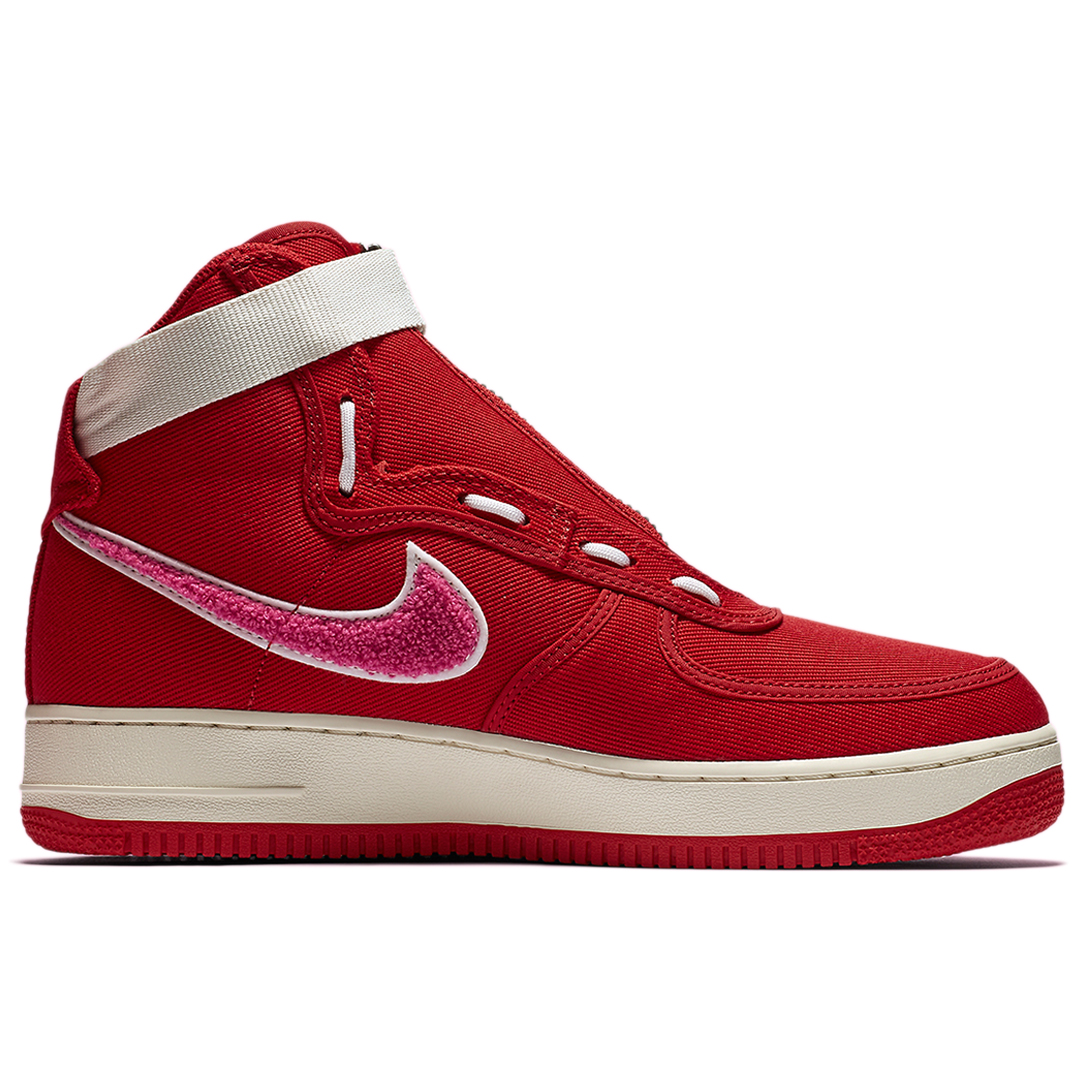 BoozBud Valen-Tinnies Gift Pack
Price: $69.69
Packed with an assortment of 16 craft beers, BoozeBud have upped the ante here. Your beer-loving lover will be frothing over IPAs, XPAs, pale ales, blonde ales and something called "Elvis Juice". Order here.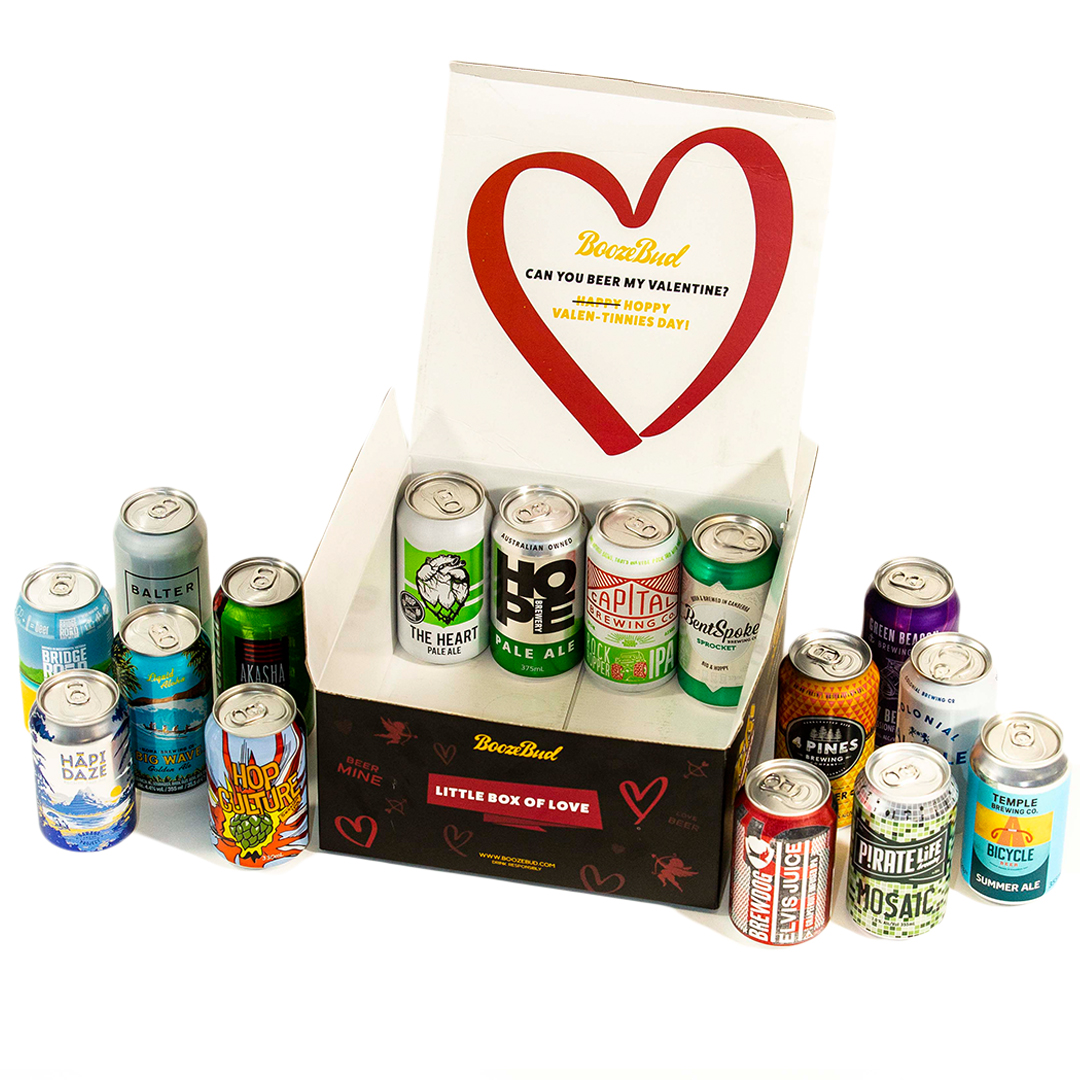 Blim & Blum Personalised Star Map
Price: From $50
It was in the stars. Commemorate a special moment in time—the first date, first kiss, first dance—with a custom map of the heavens as they were above you at that precise moment in time. Check it out here.
Sex Skateboards "Sex" Gold Foil T-Shirt
Price: $25
Let's get straight to the point. British skateboarder, artist and designer Louis Slater launched Sex Skateboards a few years back as a small batch of hand-made, brazen logo tees. These days it's the skate label on everyone's lips, churning out cheeky denim, tracksuits and underwear. Shop this classic white shirt, here.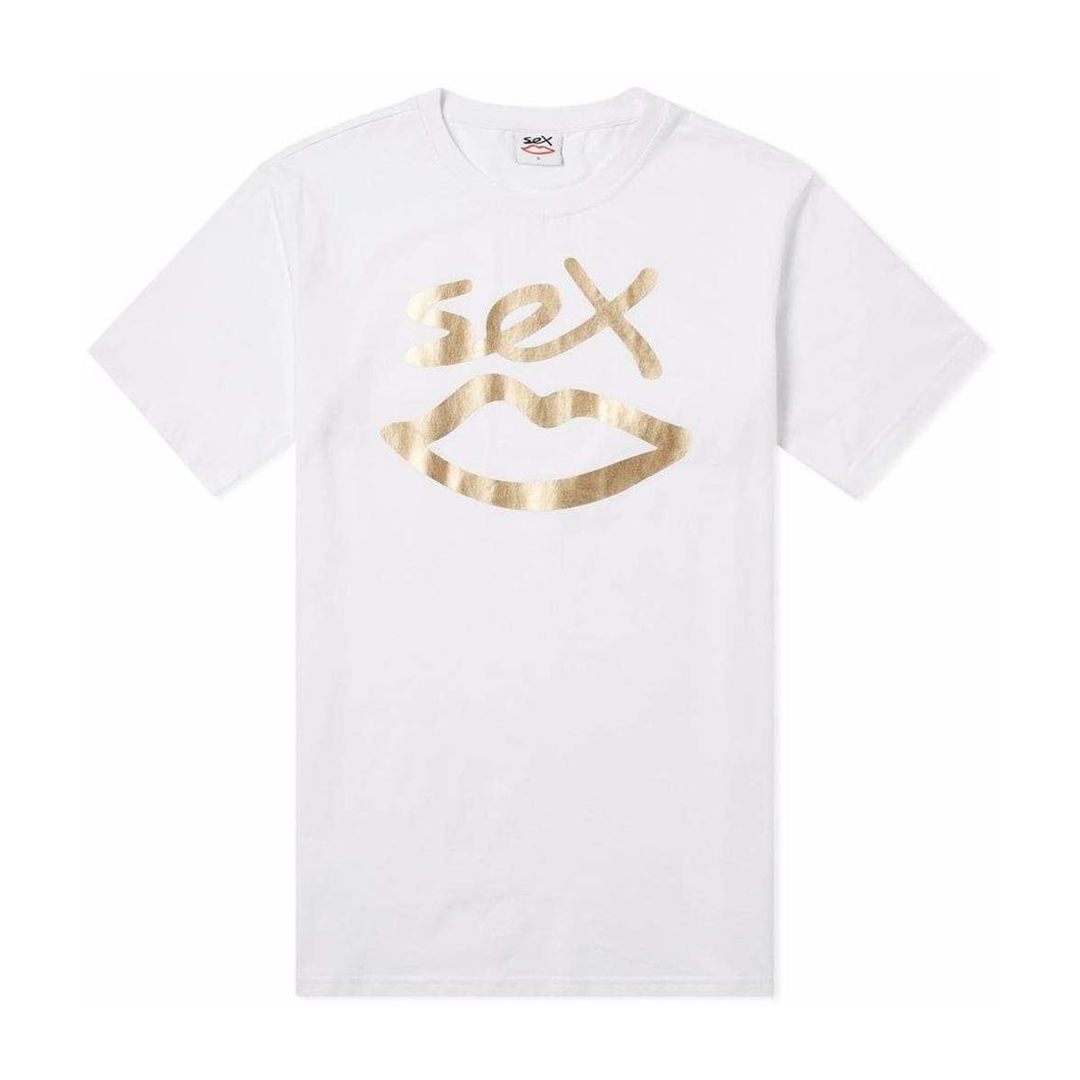 Natalie Marie Jewellery Diamond Precious Initial Necklace
Price: $650
Make it personal. Sydney-based designer Natalie Marie's fine 14kt yellow, white or rose gold initial necklace can be engraved with single or double initials: yours, your partners, even your beloved four-legged friend. Never mind that Meghan Markle was spotted wearing this exact necklace, it's the thought that counts, right? Shop it here.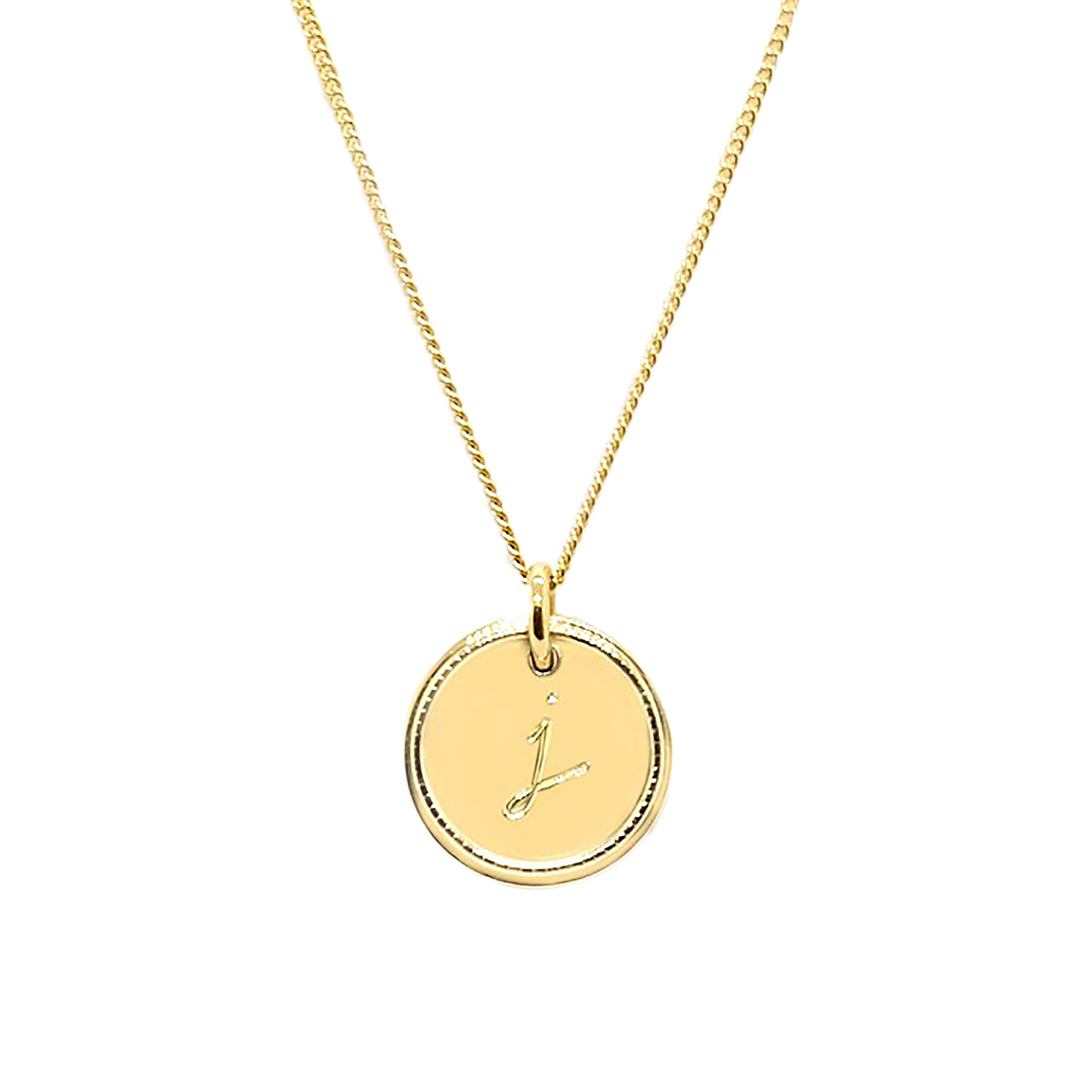 Messina's "Feeling Thorny"
Price: $40
No one wants a hungry Valentine. The creative gelato genius that is Messina has come up with an ice cream answer to this problem: a gelato rose. Made up of a white-chocolate lined waffle cone, a lot of dulce de leche and a salted caramel chantilly rose, here's hoping whoever you gift it to likes to share.
This one will be available in Brisbane, Sydney and Melbourne. Those of us on the west coast can always arrange a delivery for our east coast lovers. Order here.
Les Girls Les Boys Love Note Tulle Bralette
Price: $61
This UK-based loungewear label has been making a lot of noise since launching in 2017. Led by Agent Provocateur co-founder Serena Rees, the brand has a gender fluid, inclusive, sustainable bent: something a bit new for the lingerie world. They've collaborated with Opening Ceremony and are all about loving being yourself, confident and comfy. Shop this embroidered number at Net-A-Porter here.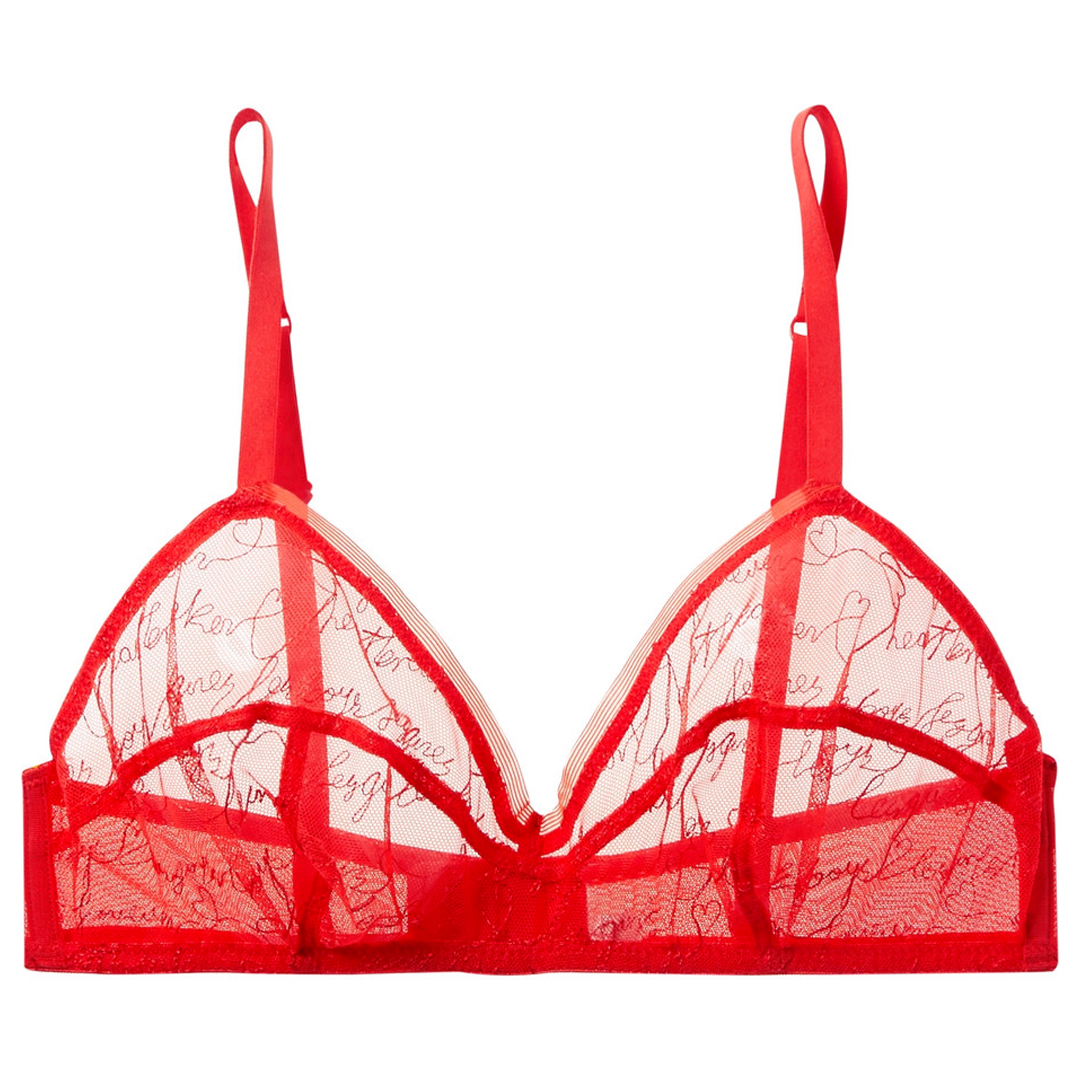 PLEASURES Gum Ball Tote Bag
Price: $25
Valentine's Day is all about indulging in life's many pleasures: chocolate, wine, maybe even a spot of grocery shopping with LA-based streetwear label PLEASURE's neon printed tote. Get it here.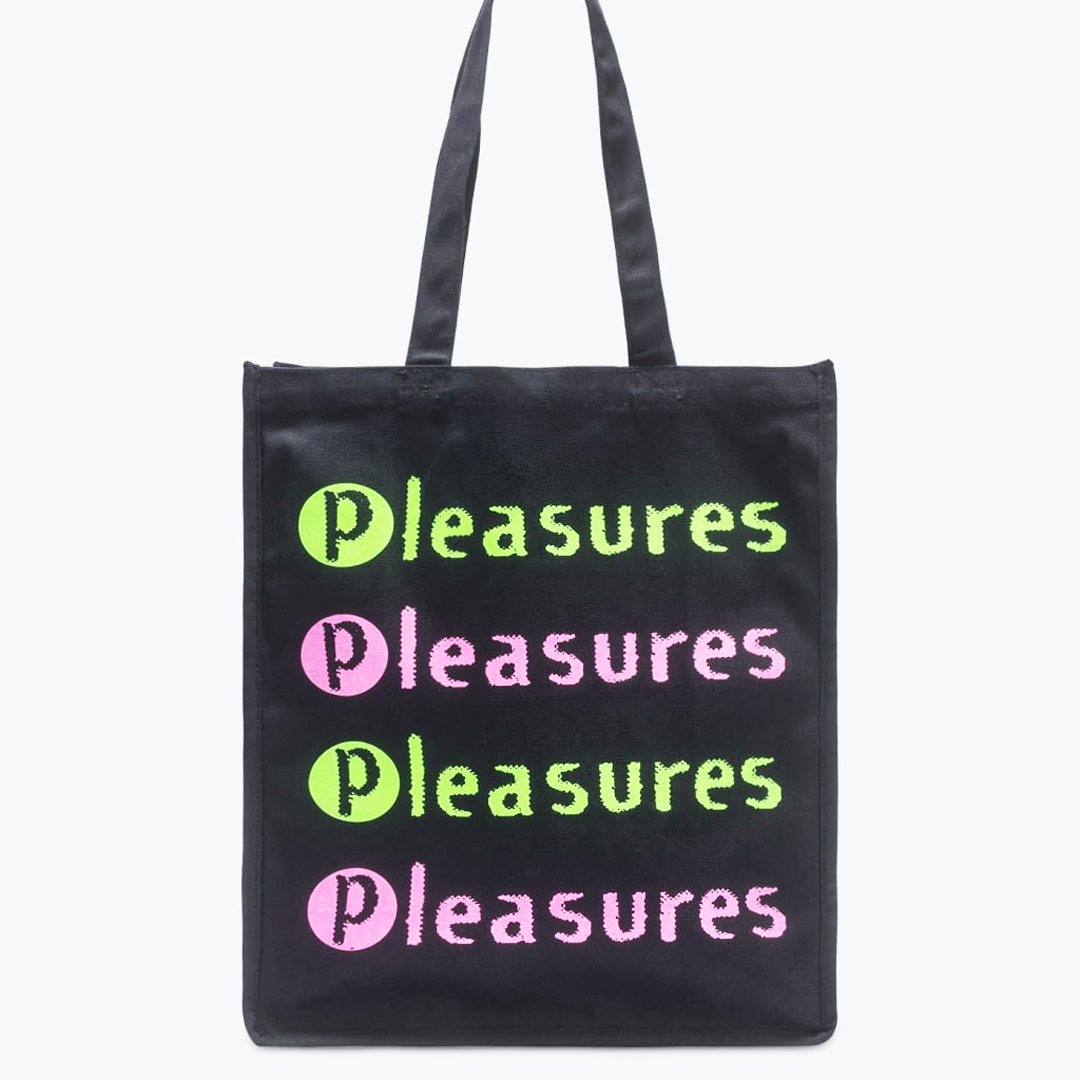 JBL Charge 3 Bluetooth Speaker
Price: $206
Size isn't everything. This pint-sized blue tooth speaker packs a real punch with extra smooth, sexy bass sounds. Plus it comes in lipstick red and it's waterproof for all pool and beach shenanigans. Buy it here.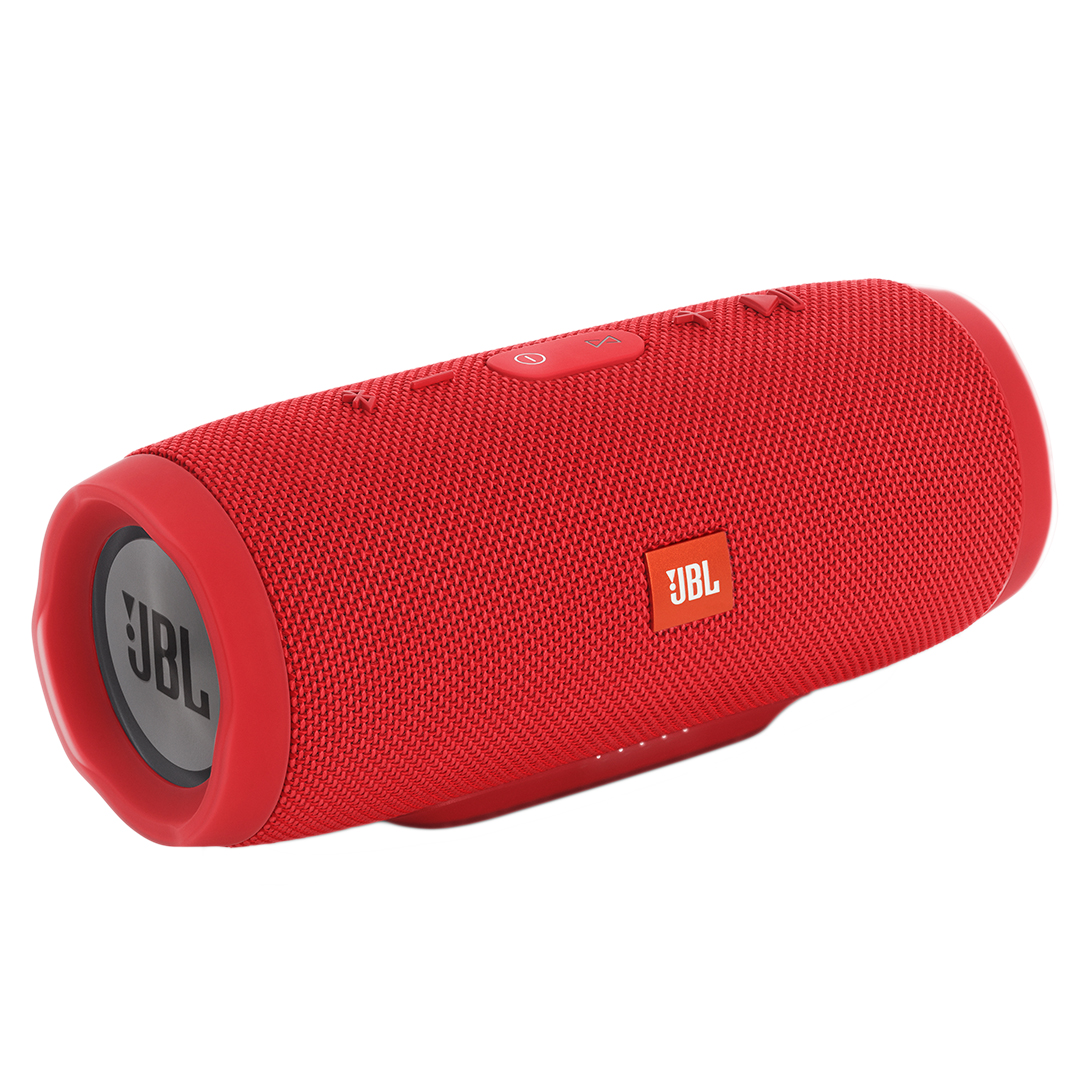 Tickets To Groovin The Moo
Price: $130
There's nothing quite like a festival romance. Make it official at one of 2019's top-billed music extravaganzas Groovin The Moo, featuring Billie Eilish, Coolio and Fisher and touring the country this April and May. Head here to secure a couple of passes quick.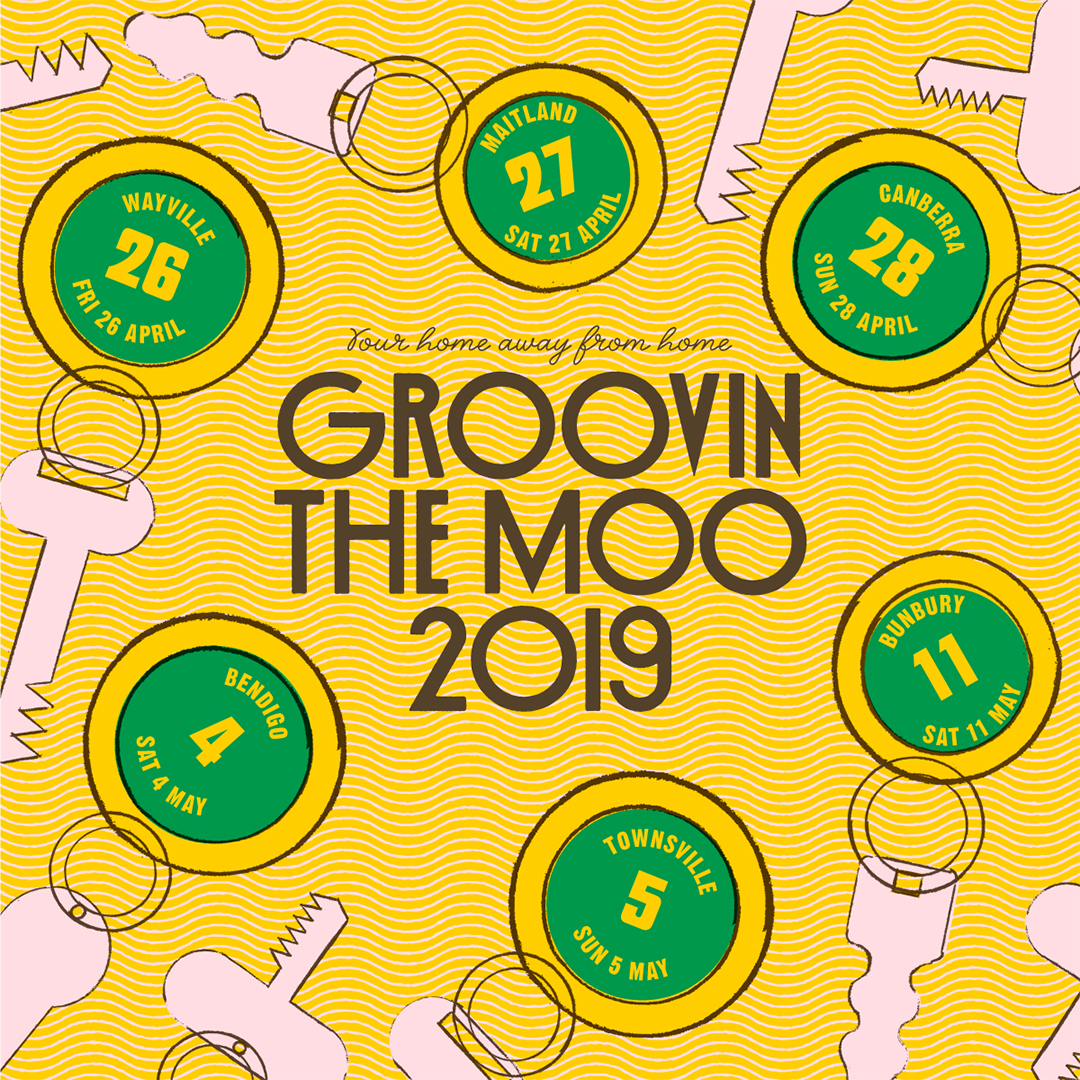 Pat McGrath Labs BlitzTrance lipstick
Price: $57
Love should be big, bold and kind of sparkly right? Kind of the same as makeup visionary Pat McGrath's approach to lipstick. Her line of luxury, emollient-rich formulas will keep lips hydrated, while the heavy pigment is eye-catching, to say the least. Buy it here.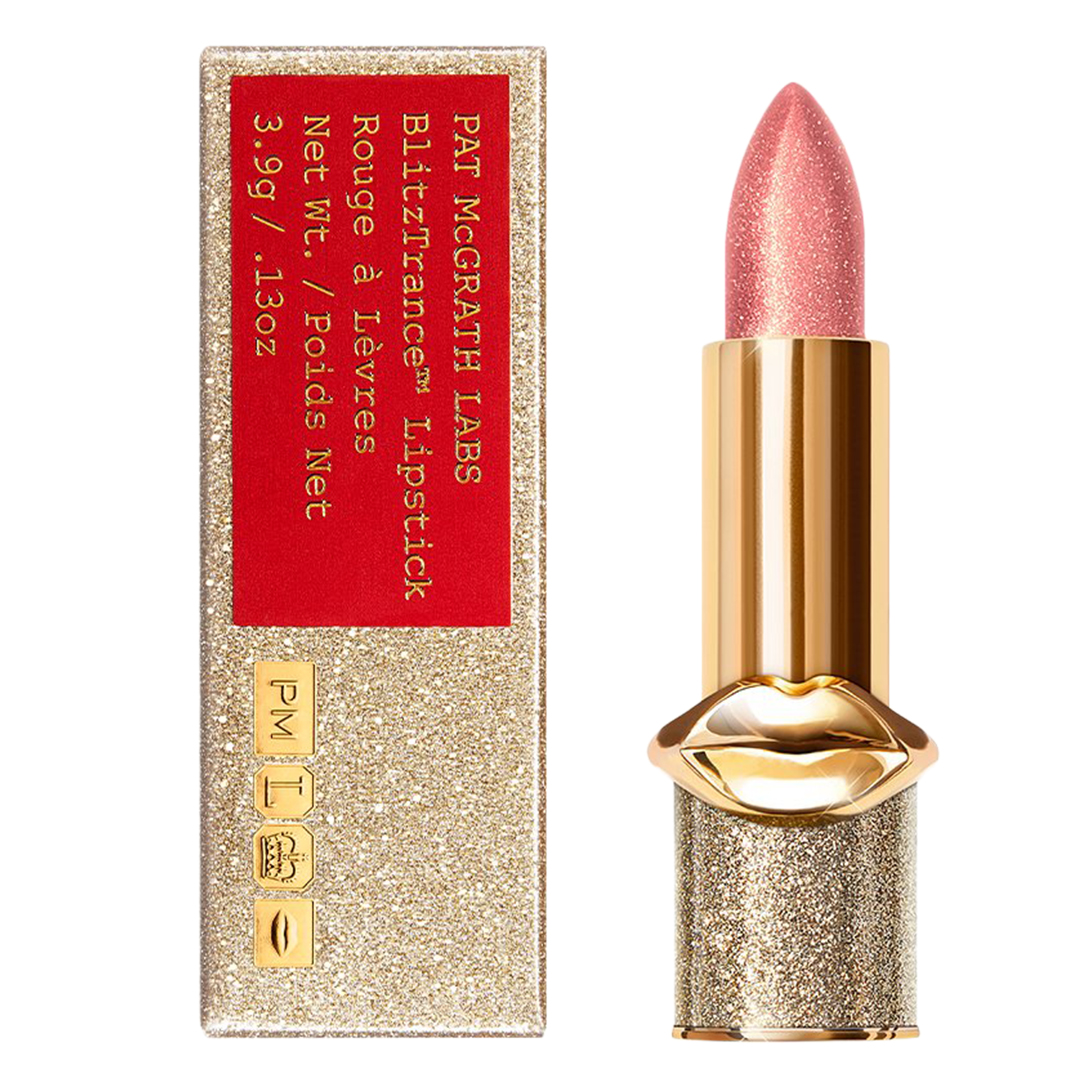 Sweet Mickie Anti-Valentine's Day Cookies
Price: from $39
In the immortalised words of Grande, "thank u, next". Send your mates some sweet nothing's in the name of Tinder fails, heartbreaks and Galentine's Day. Sweet Mickie's anti-Valentine's Day cookie sets come with six delicious cinnamon ginger or vanilla shortbread hearts, stamped with anti-love like "Swipe Right", "Get Lost" and "Gimme Pizza". Order yours here.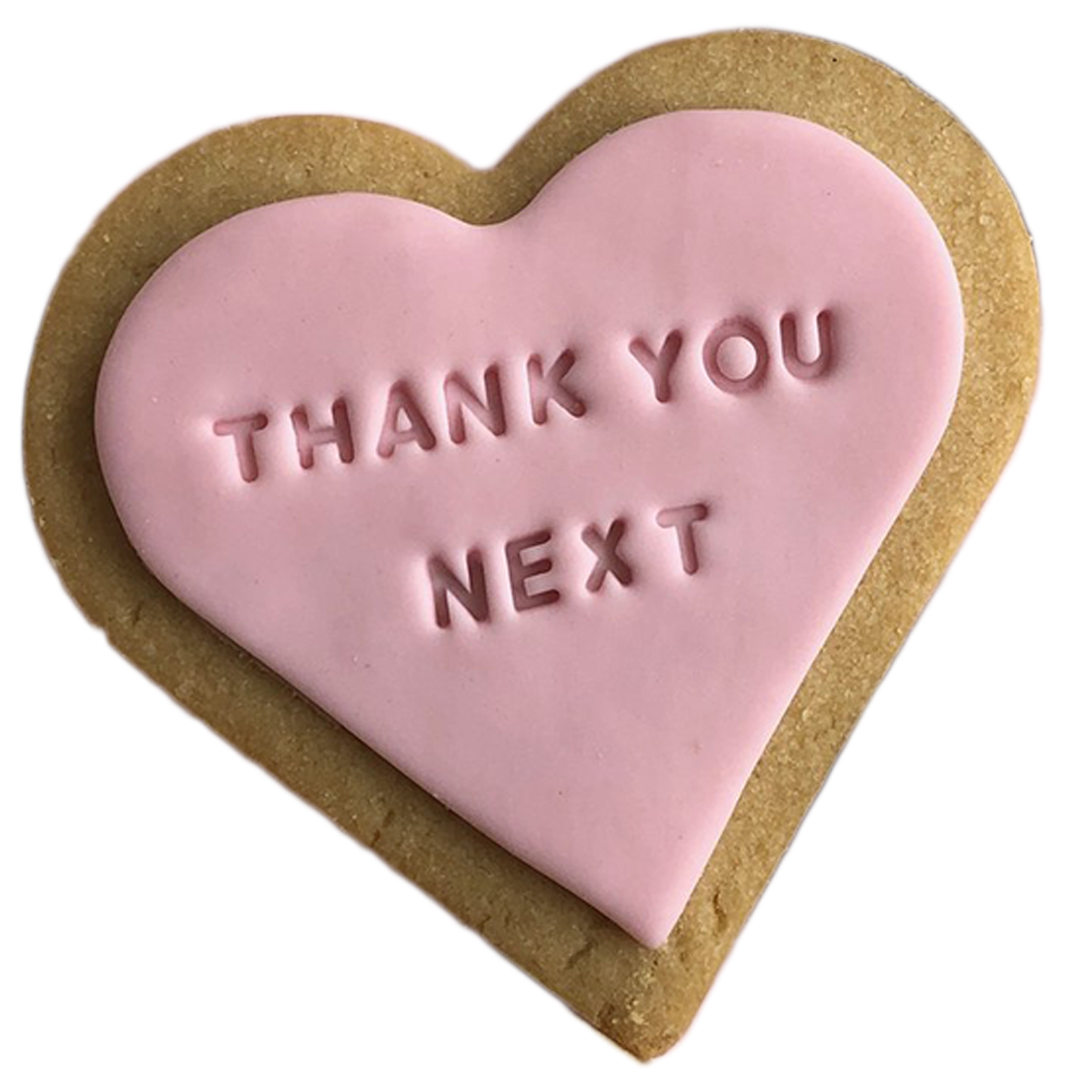 Le Labo Santal 33 Perfume
Price: $280
Arguably the world's most alluring fragrance, Le Labo's Santal 33 is a unisex eau du parfum made of powerful notes of sandalwood, spice, leather and iris. It's so unique, rich and spellbinding, once you've worn a little on date night once or twice—a whiff of the scent will trigger precious, romantic memories for years (and years) to come. Find it here.
Added bonuses: Le Labo fragrances also come with the option to personalise your bottle, and they're alcohol-free. Buy in for less with the travel-safe liquid balm scent, here.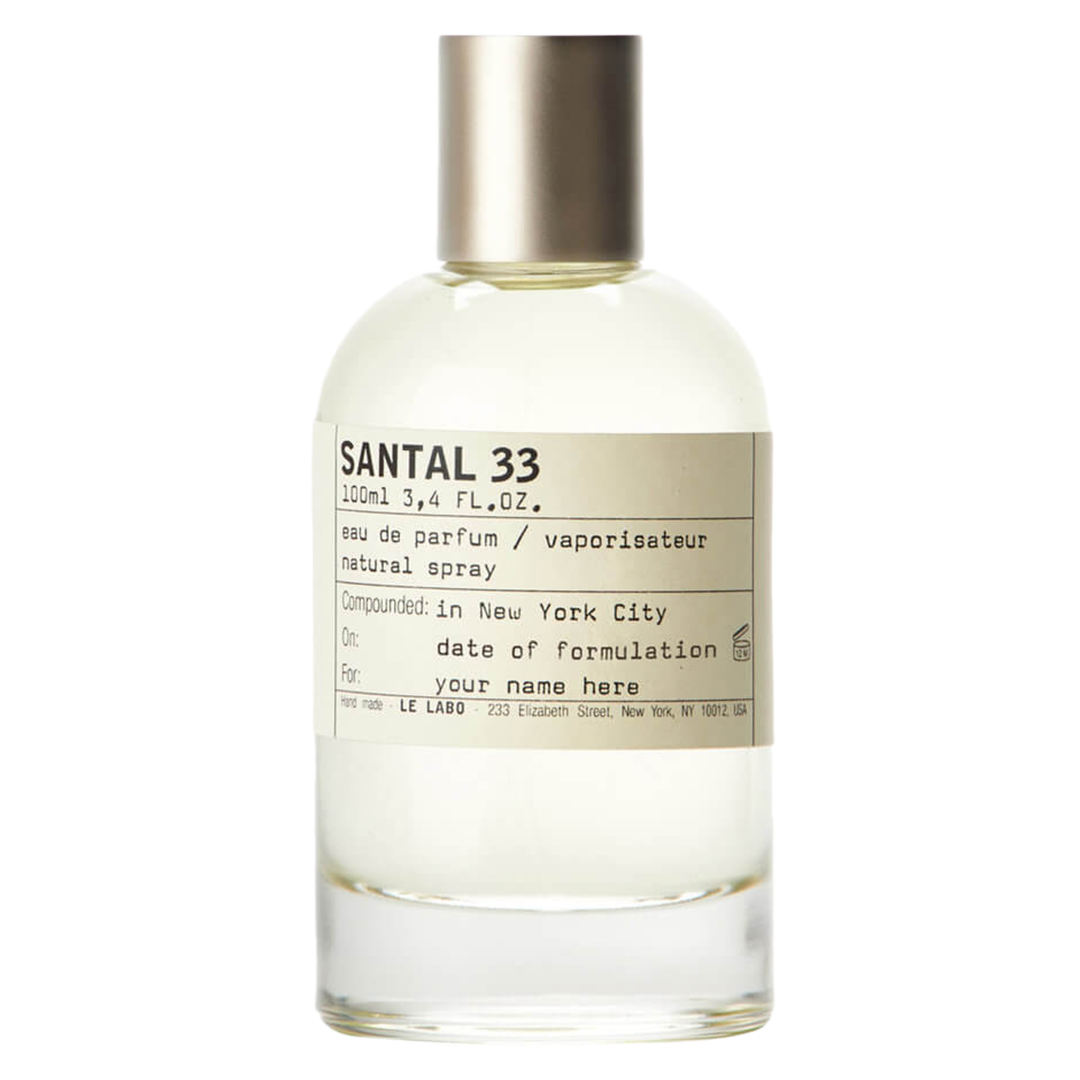 Fujifilm Instax Mini 90 Neo Classic Camera
Price: $163
Nothing says true romance quite like a polaroid pic. This Instax Mini has a vintage vibe, but is packed with fun mod cons like double exposure mode and high-performance flash. Plaster your fridge with loved-up happy snaps. Grab one here.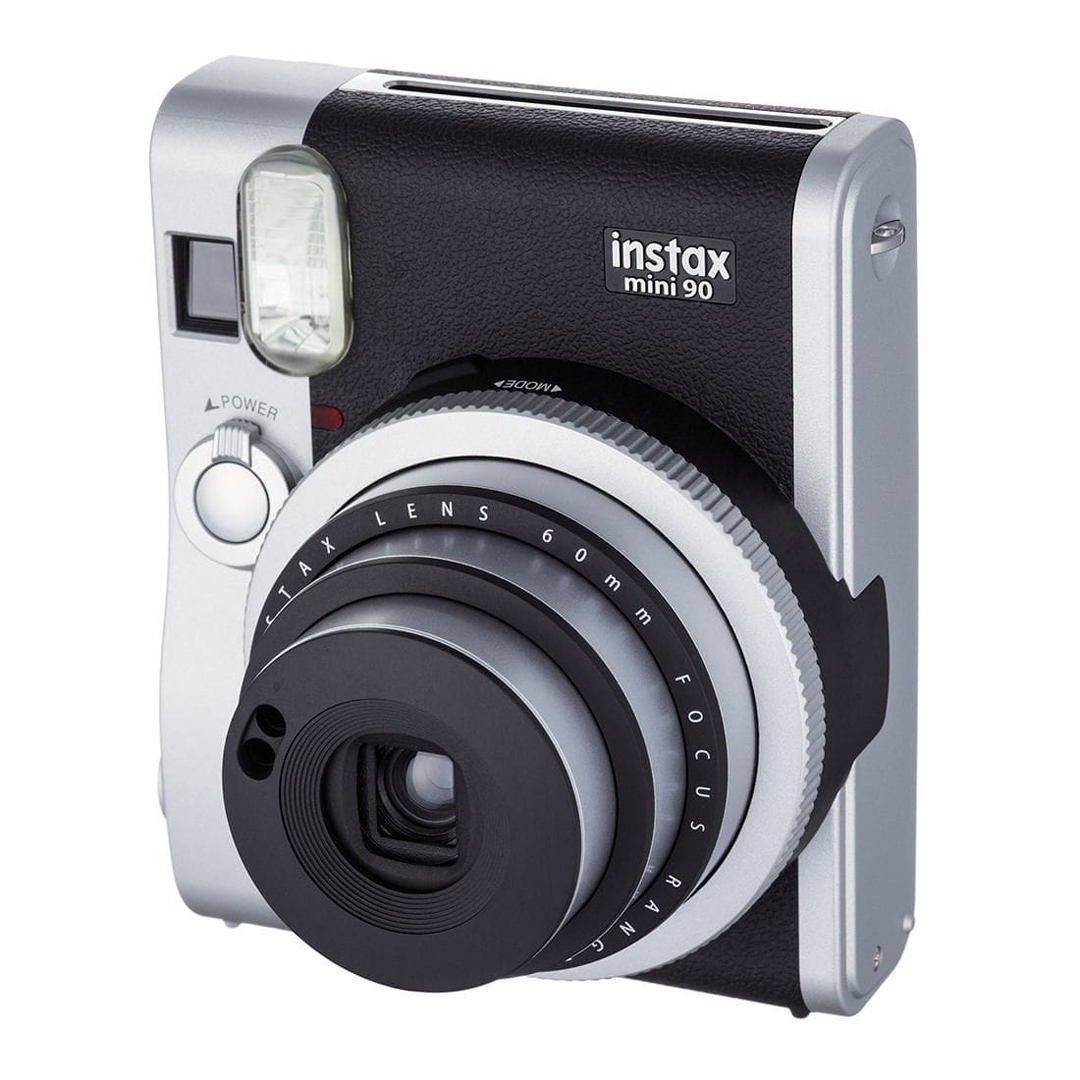 Comme Des Garcons Play Half Heart Chuck 70 sneakers
Price: $190
If Chucks are more your speed when it comes to kicks, look no further than the world's cutest heart motif care of Polish artist Filip Pagowski and Comme des Garcons. These classic staples will go the distance, just like you and yours. Shop them here.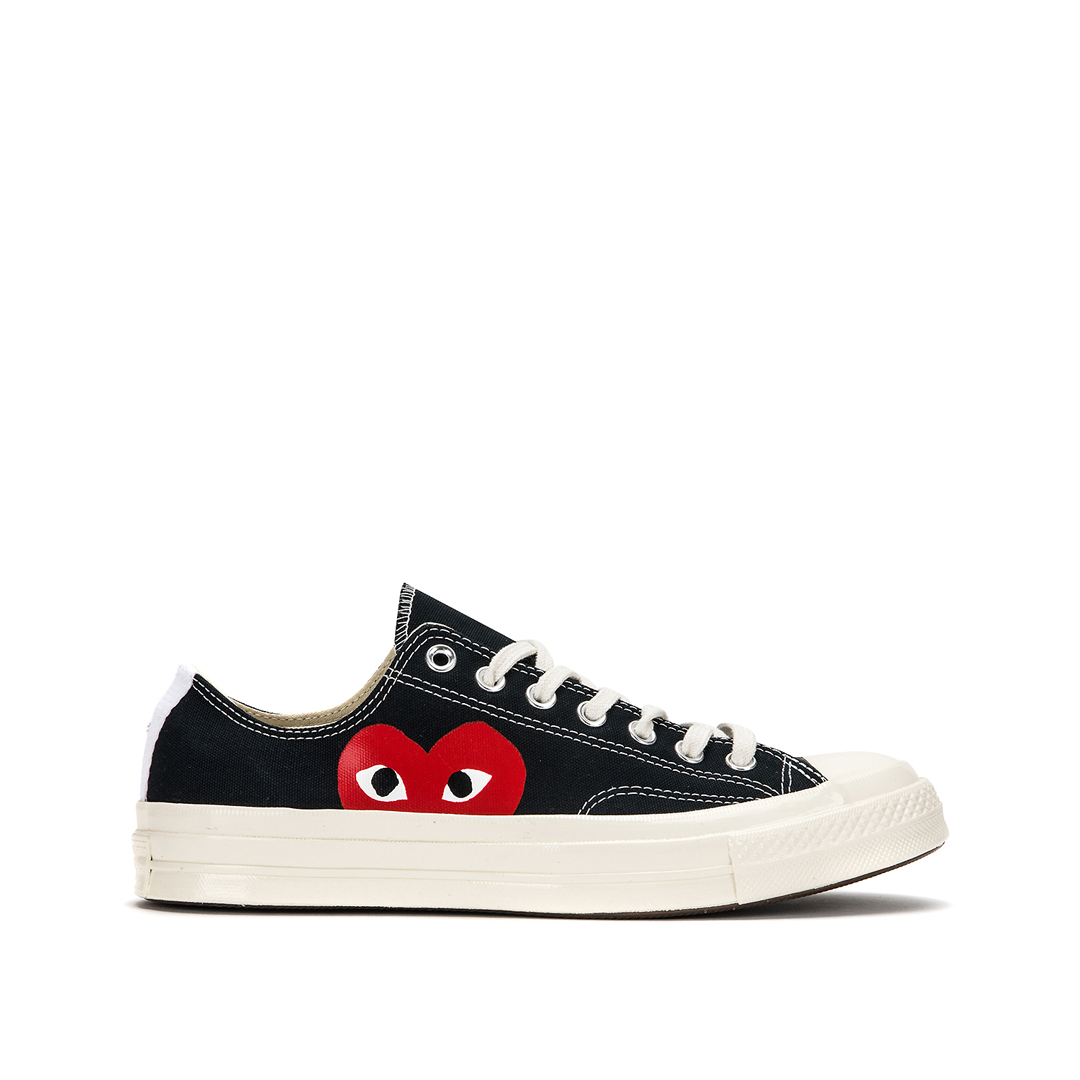 Loose Ends Natural Wine Subscription
Price: From $150
Yep, you could buy a bottle of champagne this Valentine's Day. Or, if you and your partner love wine as much as you love each other, you could indulge in a full-blown vino subscription. Our hands-down favourite has to be Loose Ends—a box of hand-selected small-batch natural, organic and biodynamic wines delivered to your door once a month. That's date night drinks covered for good. Set up a subscription here.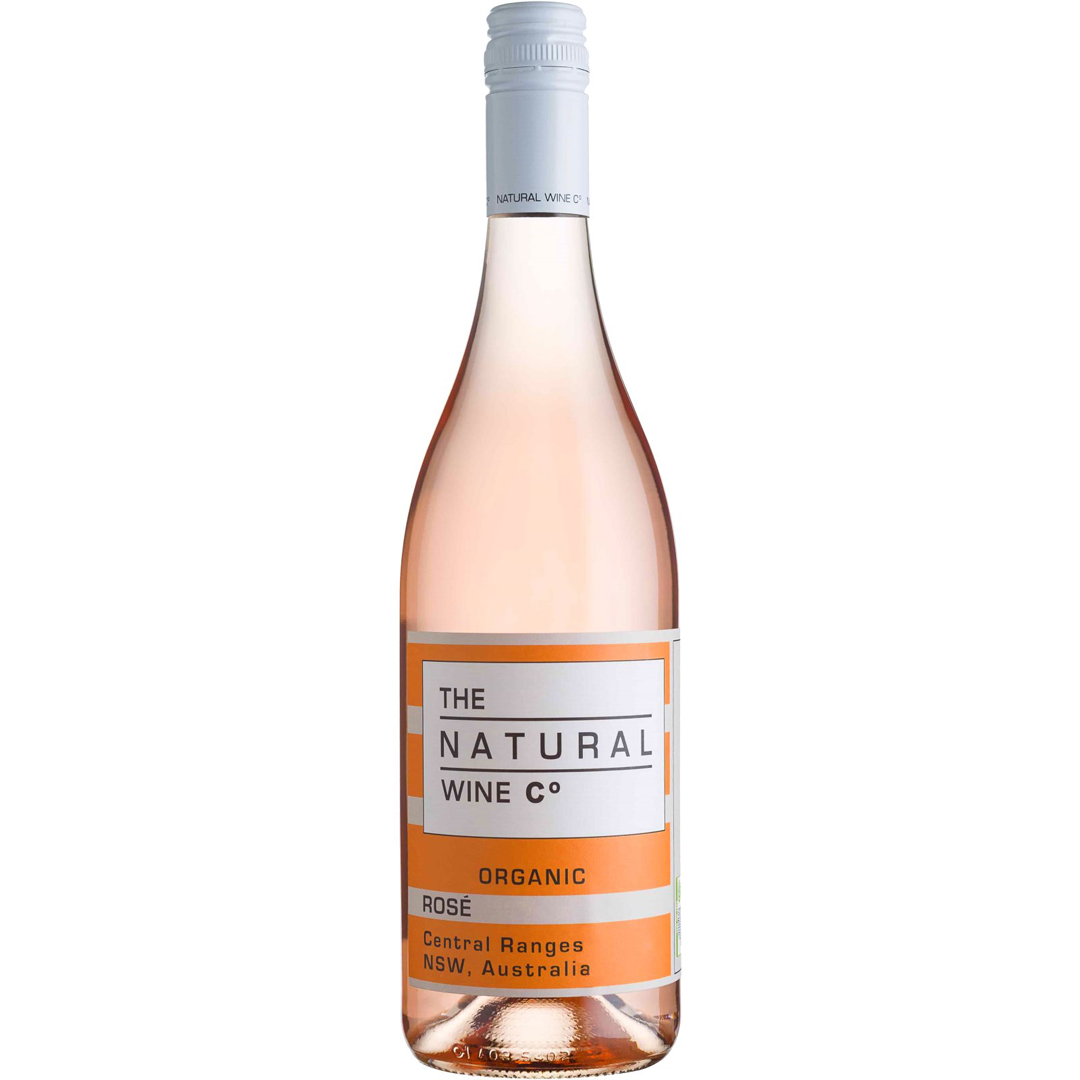 Design credit: Sarah Law.