It's a simple fact of life that most food is better with bourbon. Whether you're sipping it on the side, pouring it all over your meal, or sneaking it into your dinner at any available chance. We know it's true—and you bloody know it too.
That's why we've teamed up with the legends over at Wild Turkey to tell you everything that's better when you add a swig of the golden stuff. To be fair—you could probably just wing it next time you hit the kitchen, but here's a bit of guidance anyway.
1. Bacon
When you're frying up your bacon on a Sunday morning, slip in a bit of brown sugar, maple syrup, and (you guessed it) bourbon. Cook until sugar is dissolved, then impress the pants off all of your mates—it's inevitable.
2. Pancakes
Are simpler than you think. All you have to do is whip up a massive stack of fluffy pancakes and then instead of pouring over your maple syrup, heat it on the stove with a shot (or two) of bourbon. Thank us later, people.
4. Ribs
You know that ribs are better with bourbon—whether it's in them, on them or sitting next to them on the table to sip on. South western-style ribs are approximately 3 million times better with bourbon.
4. Fondue
The ultimate indulgence is taking the time to make your own ooozey, melty magic in the form of molten cheese. Add garlic and bourbon to your classic cheddar for the ultimate snack.
5. Ice Cream
Caramel sauce, bourbon. Enough said.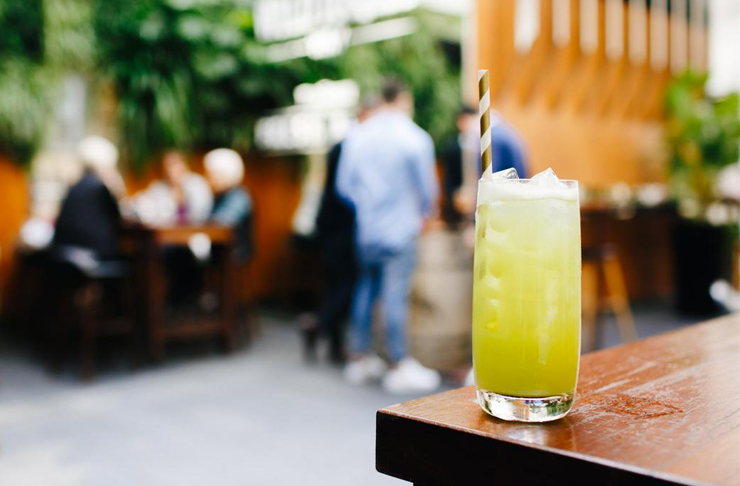 6. Cocktails
A couple of hot tips from Wild Turkey—they call this one the Wild Turkey Gold Rush. Add ice to a cocktail shaker, then 60mL of Wild Turkey 86.8 with 30mL fresh lemon juice and 30mL of 1 to 1 honey water, and shake until cold. Strain into a glass and enjoy!
7.Pumpkin soup
Coming into winter, you'll obviously be making pumpkin soup on the reg. Next time, add a swig of bourbon. Be as generous as you like—you won't get any judgement from us.
8. Chilli Con Carne
Winter just got so much warmer for your belly, now that you know to stir bourbon into the pot while it bubbles away. You're welcome.
9. Steak
Pretend it's a fancy jus and mop it alllll up with your scotch fillet.
10. Coffee
Your colleagues won't even know if you sneak a little tipple of bourbon into your morning cup of Joe. We're kidding! (Are we though?)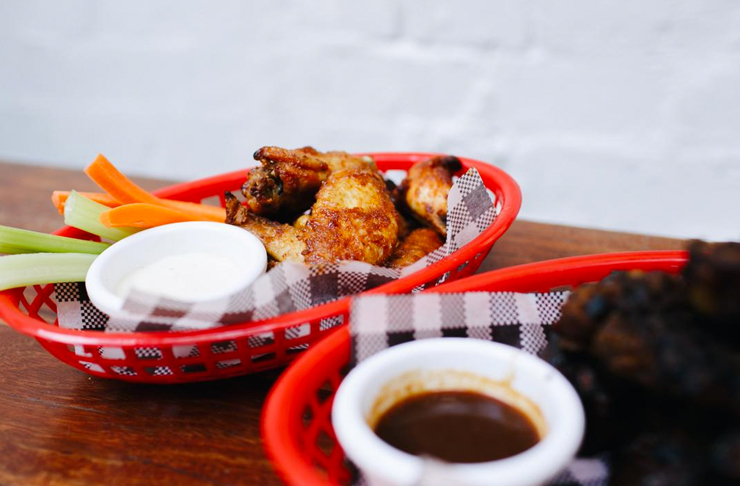 11. Chicken wings
Imagine for a moment some delicious, juicy chicken wings, slathered in a spicy bourbon glaze, with blue cheese thrown in. You're drooling, aren't you?
12. Mac 'n' Cheese
If you haven't picked up on it yet, we love cheese. But cheese and bourbon? Trust us. If you're making a packet mix mac 'n' cheese—add some bourbon. If you're making that cheesy sauce from scratch—stir through some bourbon. Job. Done.
13. Baked Beans
We don't care whether you make these from scratch, or buy a can from the supermarket. Add bourbon while you're heating those bad boys up to enter the gates to bourbon heaven.
14. Milkshakes
Blending up a vanilla malt milkshake at home? Add bourbon.
Editor's note: This article is proudly sponsored by Wild Turkey and endorsed by The Urban List. Thank you for supporting the sponsors who make The Urban List possible. Click here for more information on our editorial policy.
Taylor's Rooftop, Sydney | Image credit: Carla Dibbs