Known for their unbelievable nightlife, robust culture and creative industries, there's no doubting that Berlin is a city to be reckoned with.
So if you're planning a visit to Germany's capital, make sure to come well rested because here's everything you should see and do while you're in the vibing city of Berlin.
#1 Hit Up All The Best Raves
With almost 50,000 people partying in their clubs every weekend, it's easy to see how Berlin has developed a reputation for having an unreal nightlife scene, hosting epic, all-night, techno-driven parties all across the city. There are hundreds of clubs worth visiting, but perhaps the most elusive of all is Berghain, Berlin's most exclusive techno nightclub. Set in a former power station, this mega nightclub kicks on well into Sunday and their bouncers are ruthless, turning away about 50% of those in the sometimes three-hour long line. Otherwise if you're keen for something a little less ruthless, hit up SchwuZ, Berlin's longest-running dance institution or our all-time favourite Watergate.
#2 Visit A Moving Memorial
Berlin is filled with memorials that commemorate the dark time of National Socialism, its division of the city and World War II. There are plenty of memorials to see and pay respects at while learning a thing or two along the way, but most notable among them all is the Holocaust Memorial in Mitte. Covering 19,000 square metres covered with 2,711 concrete slabs, the memorial is both moving and educational, with an information centre located at the site's Eastern edge. If you're keen to learn more, Gedenkstätte Stille Helden details the life stories of Opponents of the Nazi Regime and East Side Gallery is the longest open-air gallery in the world and details the history of the Berlin Wall.
#3 Tuck Into A Bratwurst Or Two
Like any great city, there's an array of mouth-watering feeds to get through, so make sure to set the time (and stomach space) aside to get through each one. Wiener Schnitzel is an absolute must order when in Berlin and you can get a pretty damn good one at Alpenstuck or Borchardt. And of course, make sure to eat your weight in delicious, hot and juicy Bratwurst sausages. If you're feeling adventurous, make sure to plan a visit to Curry 36 for their legendary Currywurst. You might have to endure a line, but it's all made worth it when you're served up delicious bratwurst drenched in curry sauce and served with hot salty fries—we'll take two!
#4 Get Buoyant At The Badeschiff
You may have seen pictures of this hot spot around the net, but if you haven't The Badeschiff is a public swimming pool that casually floats atop the East Harbour section of the River Spree. As The Spree itself is too polluted for swimming, The Badeschiff is a summer salvation for locals and tourists alike, even decked out with wooden terraces for sunbathing. At 32 metres long and eight metres wide, the pool provides the perfect spot to relax on a summer's day while taking in panoramic views of the city. This is absolutely one of the coolest things to do in Berlin.
#5 Coffee Run In Kreuzberg
Kreuzberg is one Berlin's most multicultural neighbourhoods and showcases an eclectic blend of hipster cafes and urban grunge. Stroll down the picturesque Landwehrkanal, and pop into the many shops and restaurants that line the canal. With a large Turkish population, you'll come across mouth-watering authentic eateries serving up hot gozleme and kofte along with Turkish markets that make you feel like you're right in the thick of Istanbul. But the best part about Kreuzberg, is that they're the best kind of coffee snobs. With many of Berlin's top roasteries based in this district, this is where you need to go when you're in dire need of a good coffee. Our favourites are Five Elephant and Bonanza.
#6 Get On Your Bike
One of the first things you'll notice in Berlin is the amount of people getting around the city on a push bike, and we can guarantee you'll want to too. Unlike Australia and New Zealand, many of the city's roads are designed for bike riders and provide an economical, easy and efficient way to explore the city. You'll find bike rental joints all over the city that you can rent for about eight to 12 euros per day. You can even jump on a bike tour and be taken around to trendy neighbourhoods, the Brandenburg Gate, Berlin Wall, the historic city centre and many other iconic destinations. Or you can simply rent a bike and take yourself on tour, the choice is yours. If you're looking for one of the best things to do in Berlin, this is it!
#7 Hit Up One Of Their 170 Museums And Galleries
With 170 museums and galleries in Berlin, there's not much they don't have. So whether your interest lies in contemporary art spaces, Holocaust museums or renowned galleries, there's bound to be something to spark your interest. Lovers of modern history should visit the Topography of Terror, not for the faint hearted, the indoor and outdoor museum details the history of repression under the Nazis and sheds necessary light on Germany's history. For something on the lighter side, KINDL—Centre For Contemporary Art is housed in a former brewery in the edgy Neukölln district and is now a sprawling space for contemporary art. Stretching over three floors, the gallery hosts some extraordinary exhibitions that are bound to put a smile on your face.
#8 Embrace The Weird And Wonderful
As one of the world's most creative and vibrant cities, it makes sense that there's an abundance of quirky and unusual things to do. Berlin is the perfect place to get out of your comfort zone and experience their one-of-a-kind culture for all its worth. Get amongst the weird and wonderful with a visit to Spreepark, a super creepy abandoned amusement park just outside Berlin, drift in a thermal pool while listening to techno music at Liquidrom, pay a visit to the Museum of Medical History complete with brains in glass jars or take a mind-blowing underground tour of the secret tunnels built by the Nazis.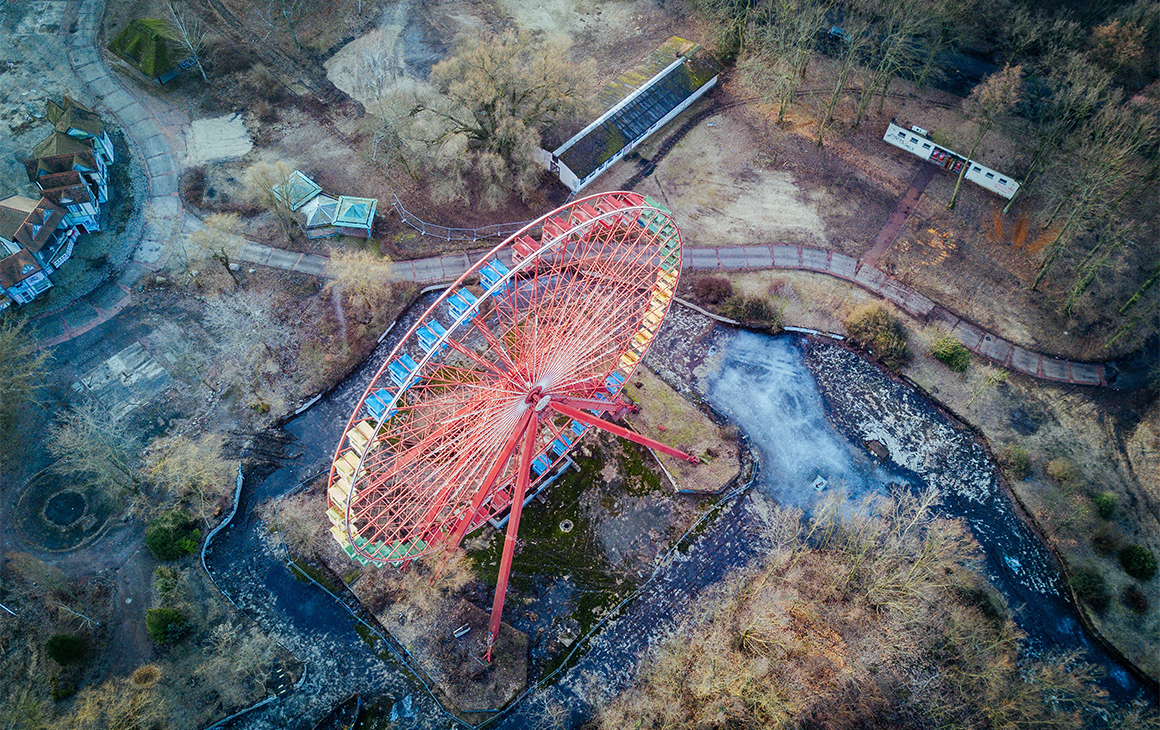 Already booking your flights? Make sure to pencil in these bars for while you're here (but not all at once).
Image Credit: Ricardo Gomez Angel, KINDL, Jaromír Kavan, Mar Cerderia, Julia Arte, Jace Asfoon, Stefan Widua