Renowned for its gothic and art nouveau architecture, the Belgian capital of Brussels is much more than just the home of the European Parliament. This historic city is the perfect mix of classic meets contemporary, curated yet quirky and all served up with a side of double-fried chips.
Here are six reasons you need to make Brussels your next European getaway.
Visit The Most Beautiful Square In Europe
All trips to Brussels start at The Grand Place, and rightly so. This UNESCO world heritage site has been coined one of the most beautiful town squares in Europe and it won't take you more than a few seconds to see why. Known as the Grote Markt to locals, you'll want to look up to really experience all its grandeur. Oozing with wealth and surrounded by guild houses, the City Hall—at an epic 100 metres tall with a five-metre high statue of Saint Michel killing a demon at the top—and Maison du Roi. An early morning wakeup call will ensure you really get to enjoy it, most tours start around 10am so head down before the crowds do.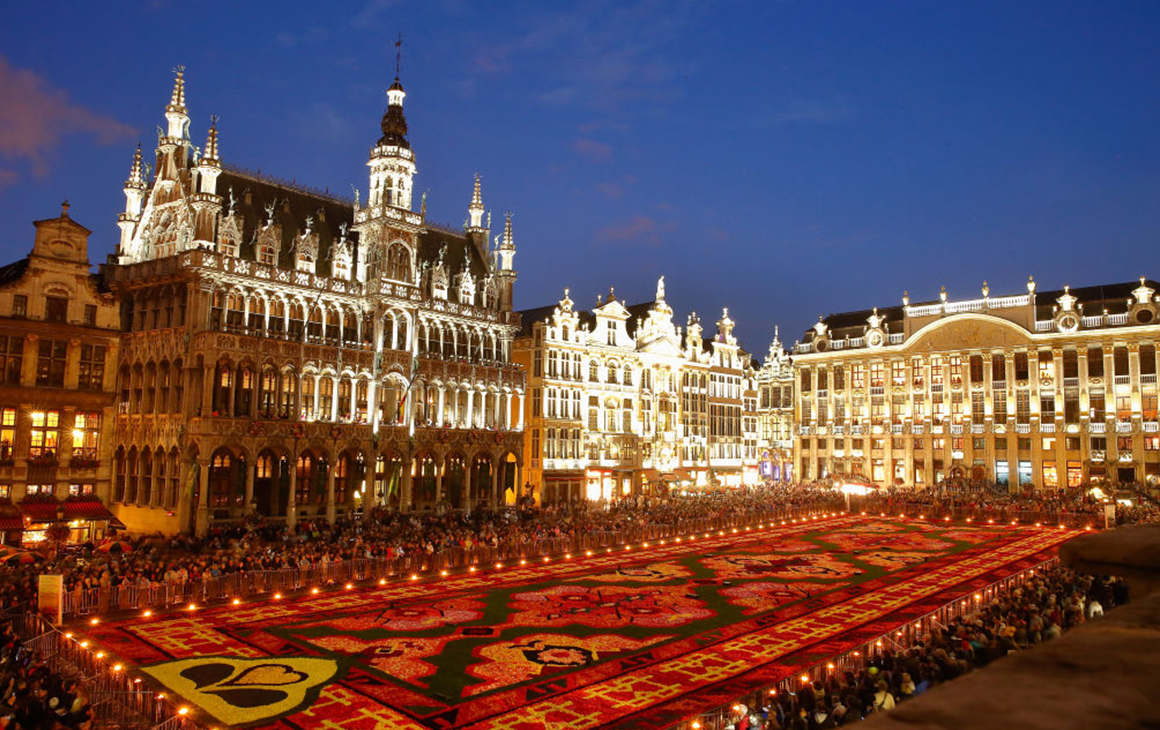 Food, Food and Yes We're Talking About Frites
There are fewer things closer to a Belgian heart than food, which means if eating out and eating well are on your agenda, Brussels is your city. Traditionally speaking, Belgian food consists of meat, potatoes, leeks, asparagus and local beer, inspired by flavours from neighbouring countries like France, Germany and The Netherlands. The national dish Moules Frites, or mussels and fries, is delicious in anyone's language and a must-indulge when you're in Belgium. Many local bistros dish up big steaming pots of these delectable morsels, but a visit to Francois or La Scheltema will ensure you're on to a winner.
The Belgian dining scene is also renowned around the world by serious foodies—the country boasts over 120 Michelin starred restaurants. When it comes to the perfect spot to treat one's self you can't go past Comme Chez Soi, boasting two stars and interiors that get just as much hype as the food. If your budget allows be sure to book well ahead.
At the other end of the culinary spectrum, but no less delicious, are Belgium's vast array of snack foods, and perhaps the most famous for travelling foodies the world over—the waffle. Beware of imitations, a legit Belgian waffle will come square and fresh from the press, doused in powdered sugar. One of the most loved spots to savour this local delight is Maison Dandoy with a family recipe dating back five generations.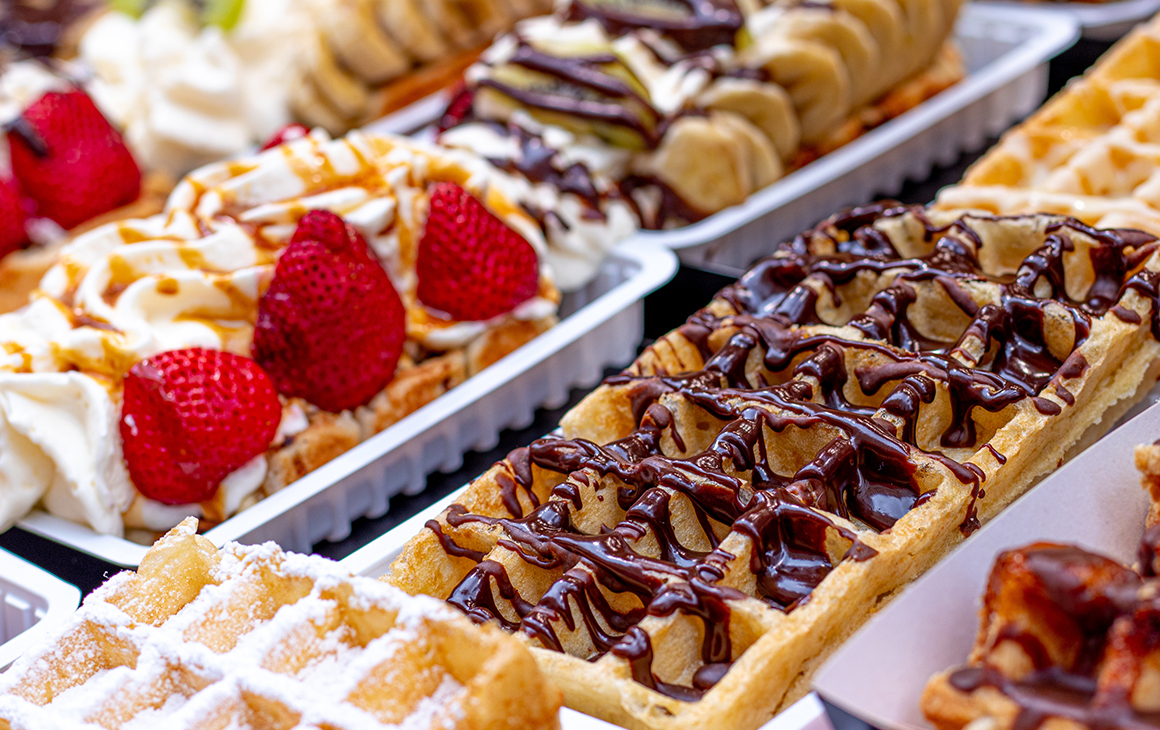 Coming in a close second to the waffle, or equal first depending on who you ask, are Belgian frites or fries, these thick cut fries made from soft Belgian potatoes known as bintjes, are then double fried for that perfect crunch. Head to Maison Antoine near the Grand Place or Friterie Tabora to indulge in the good stuff and be sure to go heavy on the condiments.
And finally, no trip to Brussels would be complete without sampling Belgian chocolate, and the city is home to some of chocolate's biggest names from the organic Belvas to the pioneering Mary and the famous Godiva. Book this chocolate tasting walking tour, this tour complete with a chocolate-making workshop or this exclusive tour of NEUHAUS chocolate.
Childhood Nostalgia At Every Turn
Tintin, Lucky Luke and The Smurfs all have one thing in common—Belgium. Many famous comics are the work of Belgian cartoonists and in 2019 you can pay homage to this comic book mecca thanks to Brussels' very own Comic Book Route. Consisting of more than 60 murals this street art walk weaves its way through the city's 19 districts with favourites like TinTin, Snowy and Captain Haddock adorning city walls. There's also a Comic Book Museum with a range of permanent and temporary exhibitions celebrating the Franco-Belgian comic book era, it's open daily and there's even a replica Smurf village.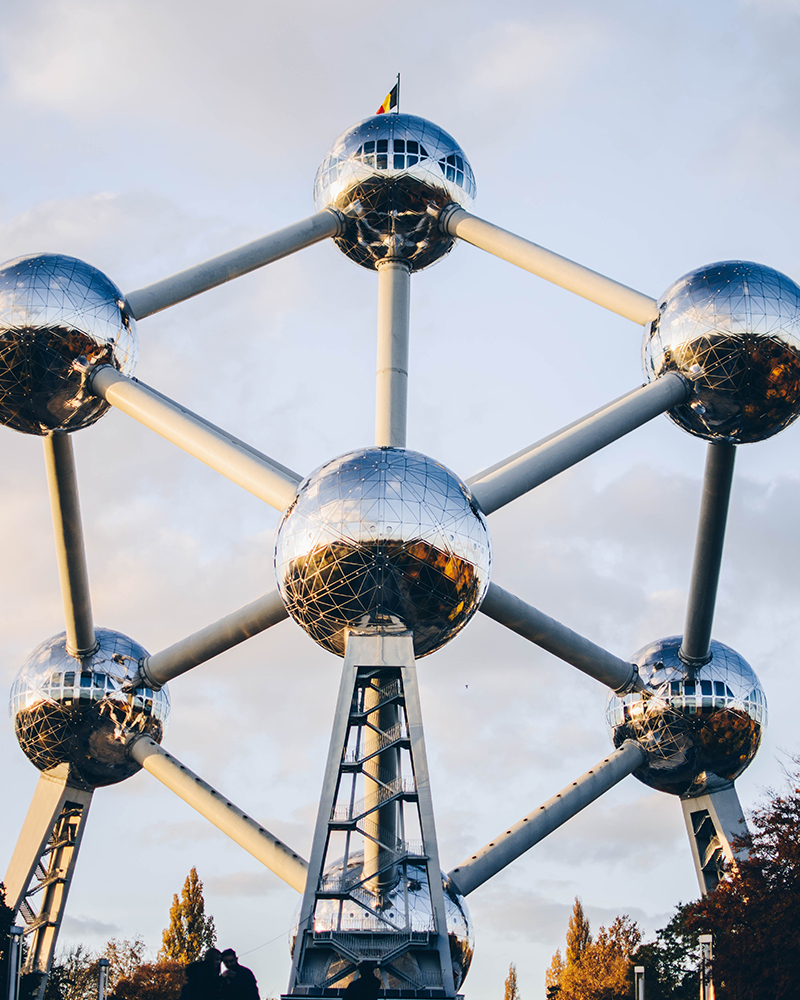 Museums And Art, But Not Like You'd Expect
A city of 80 museums can take some time and require some serious budget, so before you head out for your culture fix grab yourself a Brussels card for discounted entry and other perks. Now that the budgeting is out of the way, Brussels is a museum and art fiend's paradise. For the history buffs there's everything from the surrealist works of Magritte to the first house built by Victor Horta in the Art Nouveau style. For those after a more contemporary flavour, the Art et Marges Musée features curated works by mostly self-taught artists from the 80s through to present, next up there is The WIELS Centre for Contemporary Art praised as one of the leading institutions for contemporary art in Europe, and the Mima Museum or Millennium Iconoclast Museum of Art dedicated to celebrating the art of 2.0. There's also the iconic Atomium.
Hunt For A Bargain At Brussel's Open Air Flea Markets
From beers to town squares, Brussels also ranks as one of Europe's best for flea markets. The most famous thanks to Tintin is Place du Jeu de Balle—the perfect spot for vintage wares and antique treasures. Another favourite for antique fans is Le Sablon, expect a range of wares including silverware and art. A little friendlier on the ol' traveller budget is The Westland Flea Market, this mostly outside flea market is held on Sundays and is your go-to for second hand treasures as opposed to antique finds.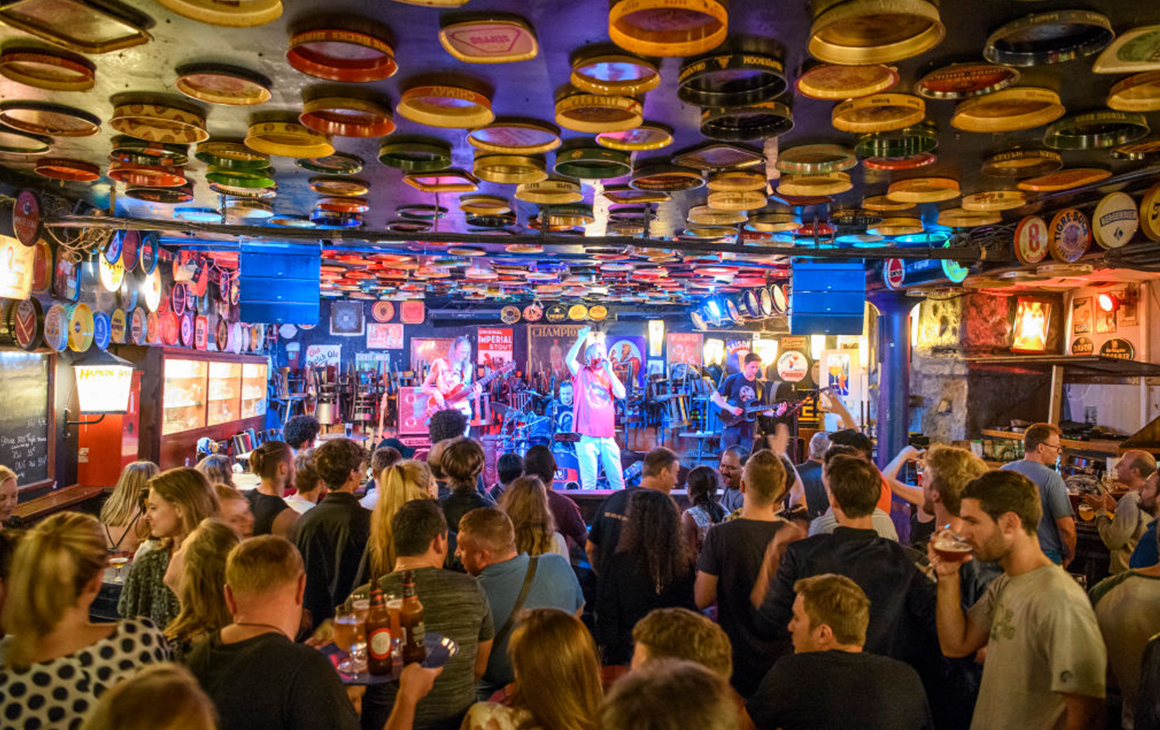 Sink A Beer Brewed By Monks
Belgium is renowned for its beer and has close to 250 breweries in operation. One of the most famous when it comes to renowned Belgian brews is Trappist beer, brewed by Trappist monks in their monastery. There are six of these monasteries in Belgium—Achel, Orval, Westmalle, Rochefort, Chimay, Westvleteren—and according to serious beer aficionados, these are said to be some of the best in the world. You can find Trappist beer throughout Brussels, and one spot described as a shrine to beer with 50 taps of the good stuff is Moeder Lambric. Another hot spot for beer enthusiasts is Delirium Cafe which is said to have the most beers in the world, with 2,000 plus bottles of beer on their wall. Other local breweries include L'Amère à boire, La Porte Noir located in a 16th century cellar and complete with 80 whiskeys as well as 100 plus beers, and The Sister with vegan eats, speed friending and many, many brews. Want to see it all? Book this beer walking tour, or this beer tasting tour.
While you're Europe hopping, be sure to stop by stunning Prague.
Editor's note: Urban List editors independently select and write about stuff we love and think you'll like too. Urban List has affiliate partnerships, so we get revenue from your purchase.
Image Credit: fotografierende, Robby McCullough, Maxym Marusenko, Andreas Rentz, Stephanie LeBlanc