The Hungarian capital has to be one of the most beautiful cities in Europe—a statement we don't make lightly. On the River Danube and backdropped by the Buda Hills, it's at once grand and full of history, yet forward-thinking and edgy with some of the coolest creative haunts on the continent. Whether you're exploring Buda (on the west bank of the Danube) or Pest (on the east), you'll discover cosmopolitan and cultural attractions at every turn. Read on for everything you need to know—the sights, the spas, the restaurants, hotels and bars—when planning your inaugural trip to Budapest.
Things To Do
Soak in a spa
People have been flocking to Budapest for centuries to "take the waters": aka, make the most of the city's healing thermal baths, fed by natural hot springs. There are hundreds of places to soak, but the most famous of them all is the Gellert Spa. Jaw-dropping, marble and mosaic-clad rooms house hot and cold baths, and then there are the outdoor pools, steam rooms, saunas and treatment areas for mud packs and massages. Just as popular is the 1913 Szechenyi Baths, where medicinal natural hot spring water fills 18 pools. You can also use facilities—which include 10 saunas, steam cabins and treatment rooms—after the sun goes down. If you're looking for one of the best things to do in Budapest, this is it.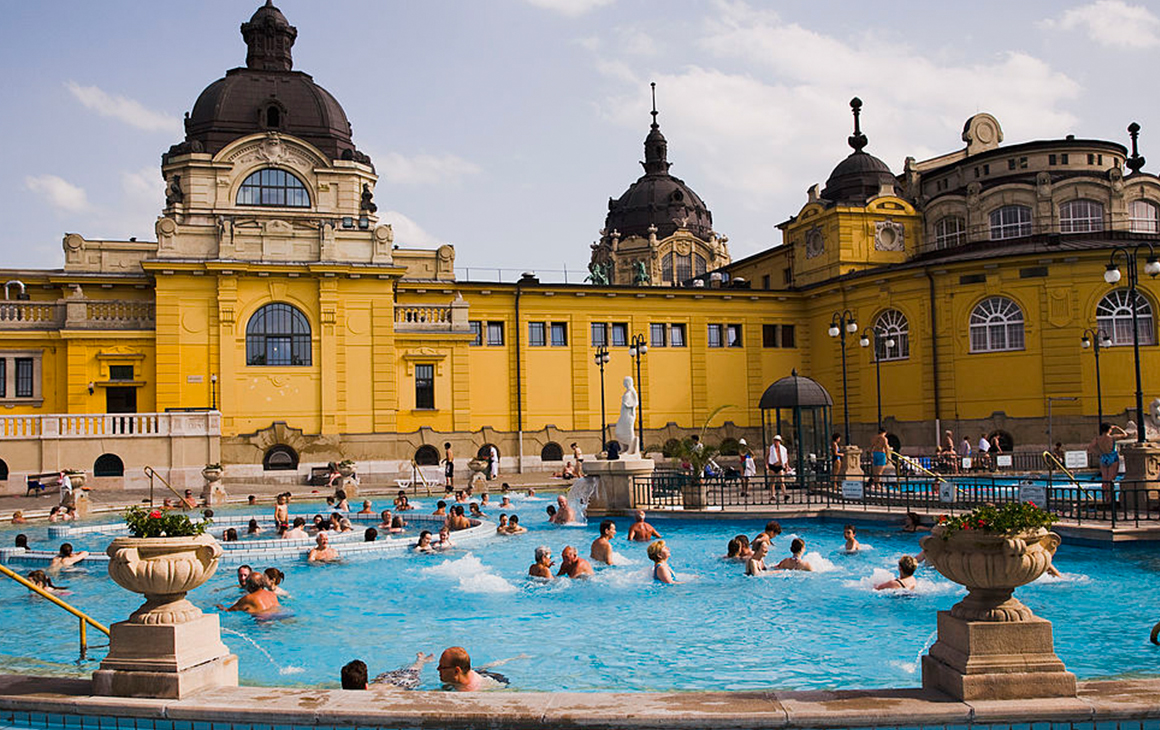 Follow in the footsteps of royalty
Pop over to Buda to explore the city's Castle District, a historic complex of castles and palaces once home to Hungarian kings and queens. History here dates back to the 13th century, although the current Baroque castle was rebuilt in the mid-1700s, today the UNESCO site is home to the Hungarian National Gallery. Perhaps the real reason to visit the Old Town, however, is for the views over Pest from the top of Castle Hill; the network of streets that surround, lined with medieval, Baroque and Neoclassical buildings, are also great to explore on foot.
Take a cruise
Budapest is a popular start or endpoint for multi-day cruises along the Danube. But even if you only have a few hours, you can still take in this mighty city from the water. Budapest River Cruises offers a staggering number of experiences—day, night, dinner and cocktail cruises among them—in a whole range of boats, from budget to fancy. Whichever you choose, have your camera ready for the moment you slip past the Parliament, a staggering union of neo-Gothic, neo-Romanesque and neo-Baroque architecture. On land, there are daily tours of some of the building's 691 sumptuously decorated rooms. Book ahead.
Recount Jewish history
There are plenty of pretty places of worship across the continent, but Dohány Street Synagogue stands out not only for its size—it's the world's second largest synagogue—but also for the insights it offers into the city's religious and political history. In the 19th century, a quarter of all Budapest residents were Jewish, and they congregated at this beautiful house of the holy in the thousands, in fact, capacity is 3000. It's part of the old Jewish Quarter, where you can also find quirky design bars, kosher restaurants and some of the city's coolest bars. More on that later…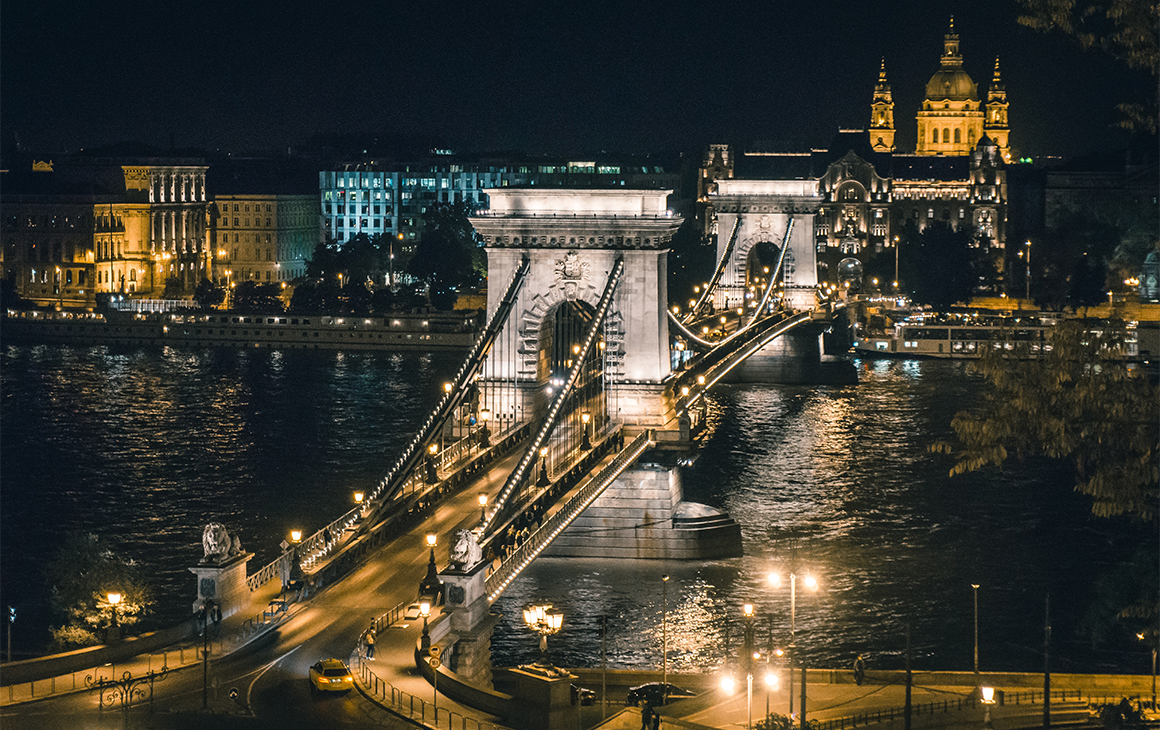 Hang out on a bridge
There are eight bridges spanning the Danube, linking Buda and Pest. And each comes with a pretty interesting backstory. The oldest (and arguably most striking) is Széchenyi Chain Bridge, which dates to 1894 and was the first link between the two sides of the city. Follow the lead of locals and hang out here at night, when the bridge's twin towers are set aglow.
Shop up a storm
Andrássy Avenue, often thought of as Budapest's version of Paris' Champs-Élysées, is a long, leafy boulevard linking the city centre with Heroes' Square and the City Park. It's retail heaven along the way, with big-name brands rubbing shoulders with local designers. You'll want to pause for reflection at the House of Terror, a museum dedicated to the four-decades-long communist regime in Hungary—it's set on the street in a building that was once headquartered by the Communist Secret Police.
Visit a Christmas market
This must-do assumes, of course, you are in town between 8 November and 1 January. There are a number of markets across the city, but the largest and grandest is held annually on Vorosmarty Square. The festive atmosphere is set by carollers and musicians, who perform around stallholders selling warm gingerbread, chimney cake, gluhwein and Christmas trinkets.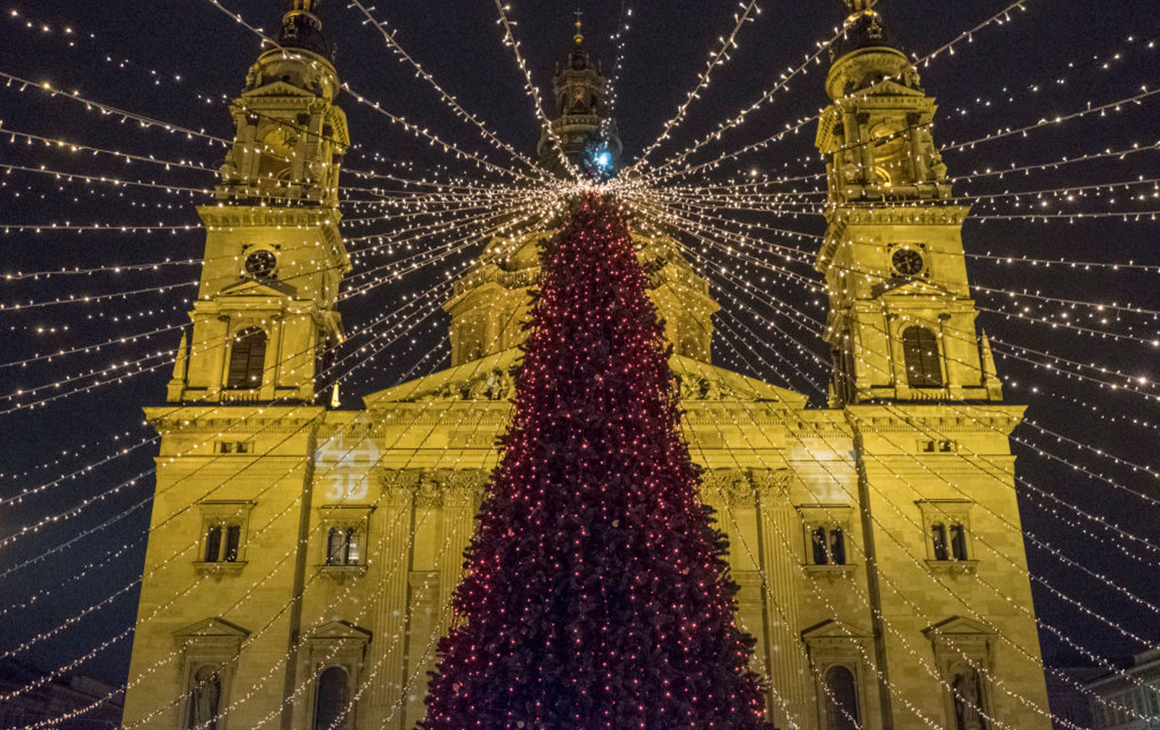 Where To Stay
There are plenty of grande dame hotels (and an equal number of bland cookie-cutters) in Budapest, but where the city stands out is in its independently owned, inspiringly designed, boutique accommodations.
Art'Otel
Front rooms at this design-driven hotel have views over the Danube. There are more than 600 artworks throughout, plus a buzzy terrace bar for sunset cocktails, making it an easy pick for one of our favourite places to stay in Budapest.
Danubius Hotel Astoria City Center
Centrally located and with a huge history (it was the Soviet HQ during the 1956 uprising), the Danubius is popular for its atmospheric public areas and stylish rooms.
Baltazár Budapest
If you like your hotels intimate, you'll love this 11-room bolthole in the Old City. All accommodations are uniquely designed, and the property's Hungarian restaurant and wine bar do a roaring trade in traditional dishes and local wines.
Lanchid 19 Design Hotel
You can stroll to the Castle District from this arty hotel: think, frosted-glass walkways, quirky installations and an exterior that features moving coloured panels. Be sure to book a room with river views.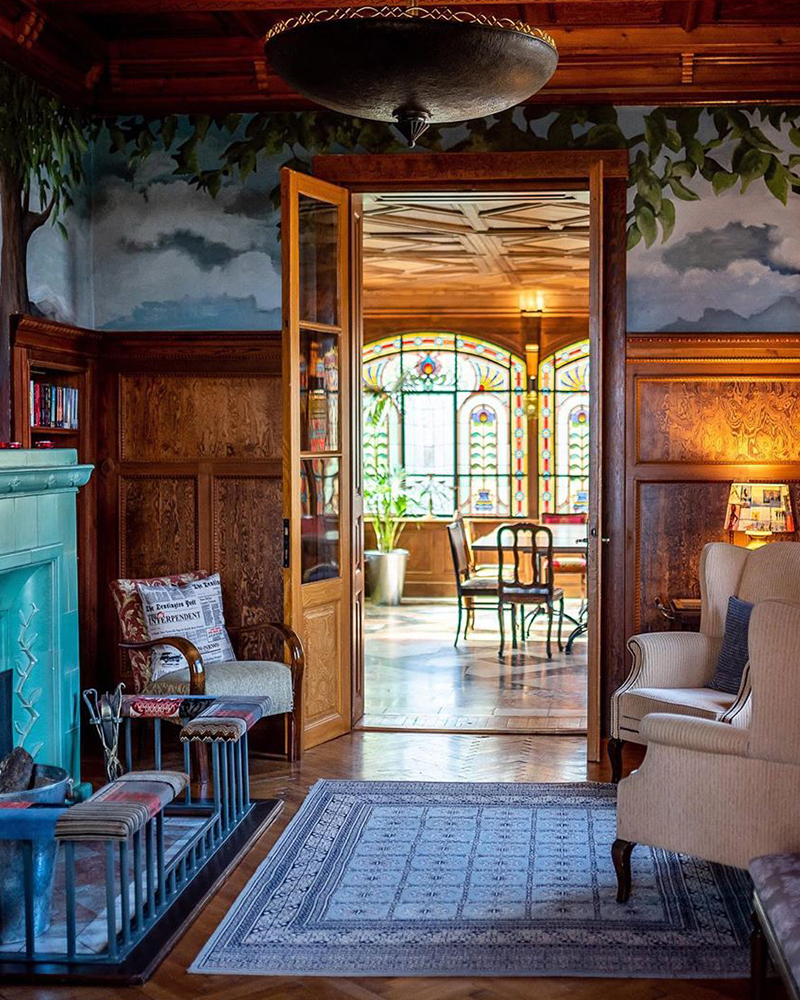 Brody House
Another hotel that showcases Budapest's love of art, Brody House is all upcycled furniture, obscure objets and eye-popping wall hangings. Bedrooms are named after artists, and décor is inspired by the same. The leafy setting is a draw.
Aria Hotel
This hotel may well take its name from the city's Opera House, around the corner—it also has views of St. Stephen's Basilica. The music theme endures in whimsical features like black-and-white keyboard carpets, chandeliers strung with violins, and a space-age piano designed by the Hungarian musician Gergely Bogányi.
Where To Eat & Drink
Hungarians will never fall out of love with hearty national dishes like goulash and chicken paprikash. And these classic meals are best washed down with local wines, the most famous of which is Tokaji. There's a lot to like about lingering in age-old establishments with customers as wizened as the building, but these days Budapest is also setting trends when it comes to Michelin stars and achingly hip wine bars.
Visit A Ruin Pub
As its name suggests, a ruin pub (or romkocsma) is a bar set in an old, ramshackle building, with plenty of character. There are dozens of these quirky haunts across Budapest, none of them quite as weird or wonderful as Szimpla Kert. It's hugely popular among locals and tourists alike, which means you're practically guaranteed a good time while exploring the nooks that dot the enormous complex. Each room is an eye-popping assemblage of knick-knacks and graffiti—there's even a makeshift cinema in the open-air courtyard out the back.
The Great Market Hall
Since it opened in 1897, this immense market has been a bustling daily haunt for locals shopping for fresh fruit and vegetables, cured meats and cheeses. Head upstairs to find vendors hocking souvenirs and tchotchkes—amid them you'll find food stalls that serve lángos, Hungary's iconic deep-fried flatbread topped with sour cream and cheese.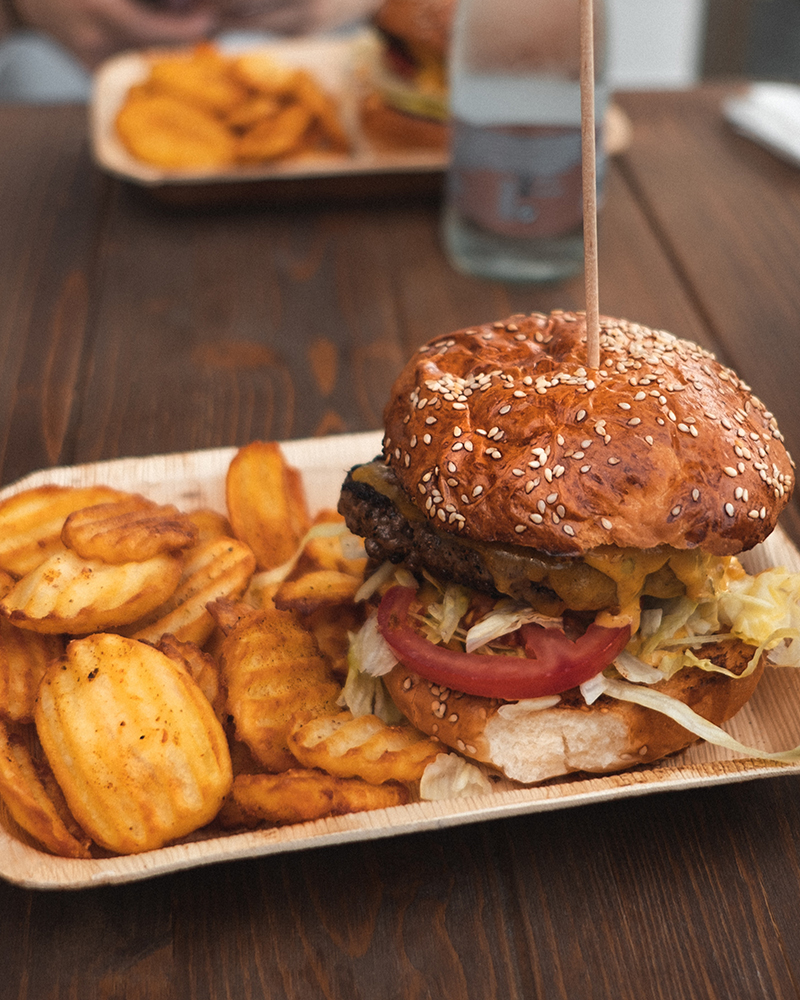 Hold Street Market
The food hall inside this historic downtown market has morphed into a place where you can now sample the wares of a handful of local celebrity chefs: try eateries like Séf utcája, Buja Disznó(k) and Stand25 Bistro.
Borkonyha
Budapest has six Michelin-starred restaurants. Our fave is Borkonyha (Winekitchen), if only for its menu listing more than 200 Hungarian wines. The chef focuses on local produce to put together degustation menus that span Europe, but with distinct Hungarian flare.
Ruszwurm
Coffee culture has been a thing in Budapest for more than a century—in the 1930s, it's estimated there were more than 500 cafes around the city. Of these, poets, writers and artists would favour Ruszwurm, for the brews as much for the free ink and paper. Today, the city's oldest café—its 19th-century interiors gloriously intact—still attracts the creatives of this world. They now come here for stunning cakes and perfectly brewed tea. And a spot of people watching.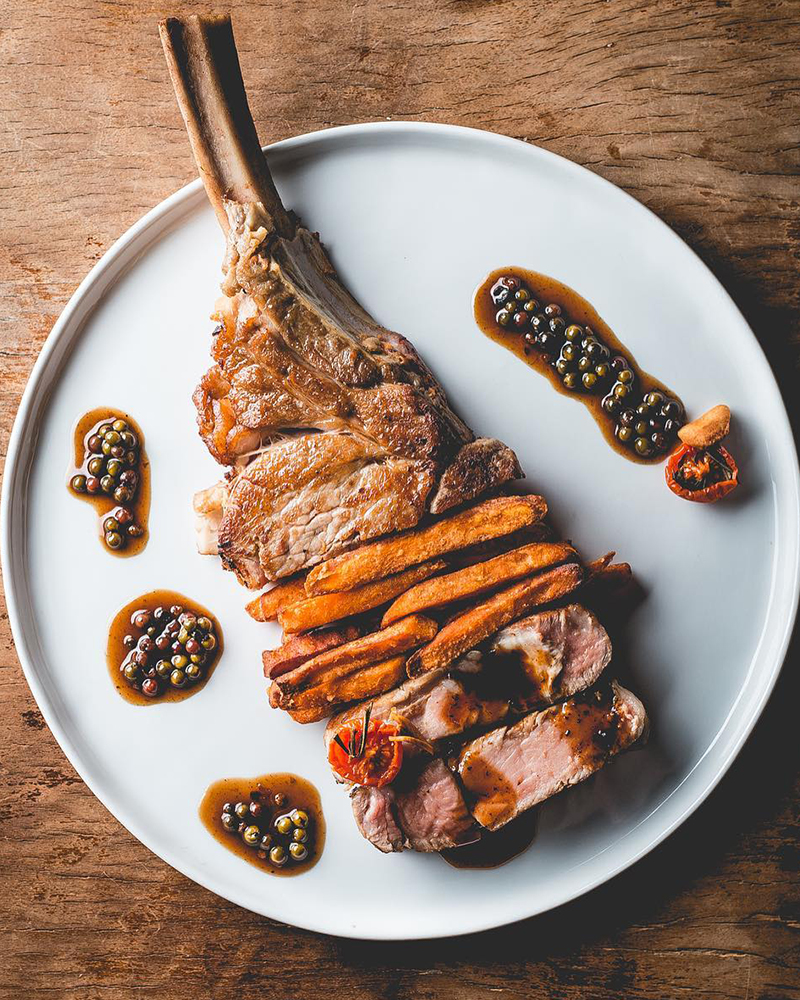 Rosenstein
This award-winning, family-run hole-in-the-wall is perennially packed. Not for its Michelin stars, but for its reliably excellent menu of Jewish and Hungarian favourites. Try the catfish fillet and homemade noodles, or chicken and dumplings. This one absolutely gets our vote as one of the best restaurants in Budapest.
Tips & Tricks
Getting There
We're not going to lie, getting to Budapest (as anywhere in Europe) takes a long time. Thankfully, there are a lot of airlines heading this way, and you can travel the 23 hours or so with just one stopover.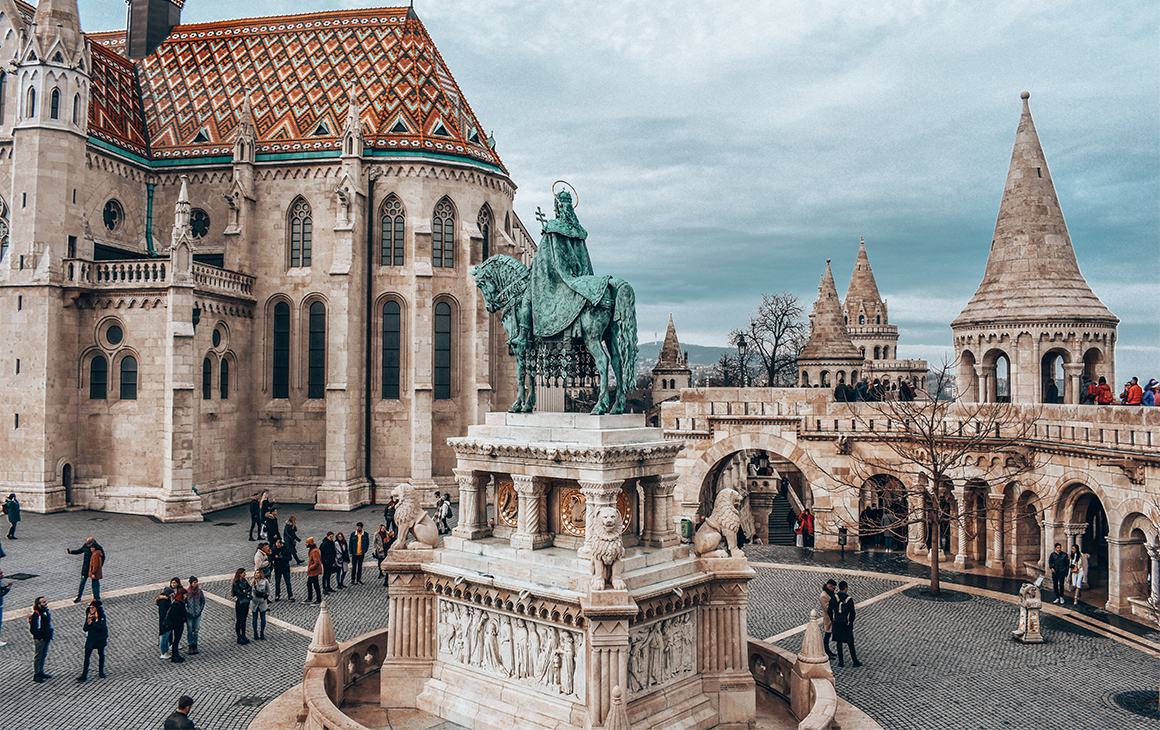 Getting Around
There are 23 districts in Budapest and they are numbered clockwise, in widening circles, similar to Paris. The city's metro has four lines, and the good news is that they're easy to use. To get your bearings and glimpse major sites, jump on the #2 tram along the Danube. Tickets can be purchased in a metro station.
Climate
Despite common perceptions, temperatures are actually pretty mild in Budapest, and it rarely slips below freezing during the day—even in the middle of winter. In summer you'll get highs of 26 to 28 degrees Celcius, in spring 11 to 23, autumn 9 to 23 and winter sits round 3 to 6.
When To Go
It's actually hard to pick a bad time of year to visit Budapest. The shoulder seasons (March to May and September through November) mean perfect weather and fewer tourists; summer (although hot and wet) has vibrant events and a buzzy atmosphere; and winter has festive fun and Christmas markets.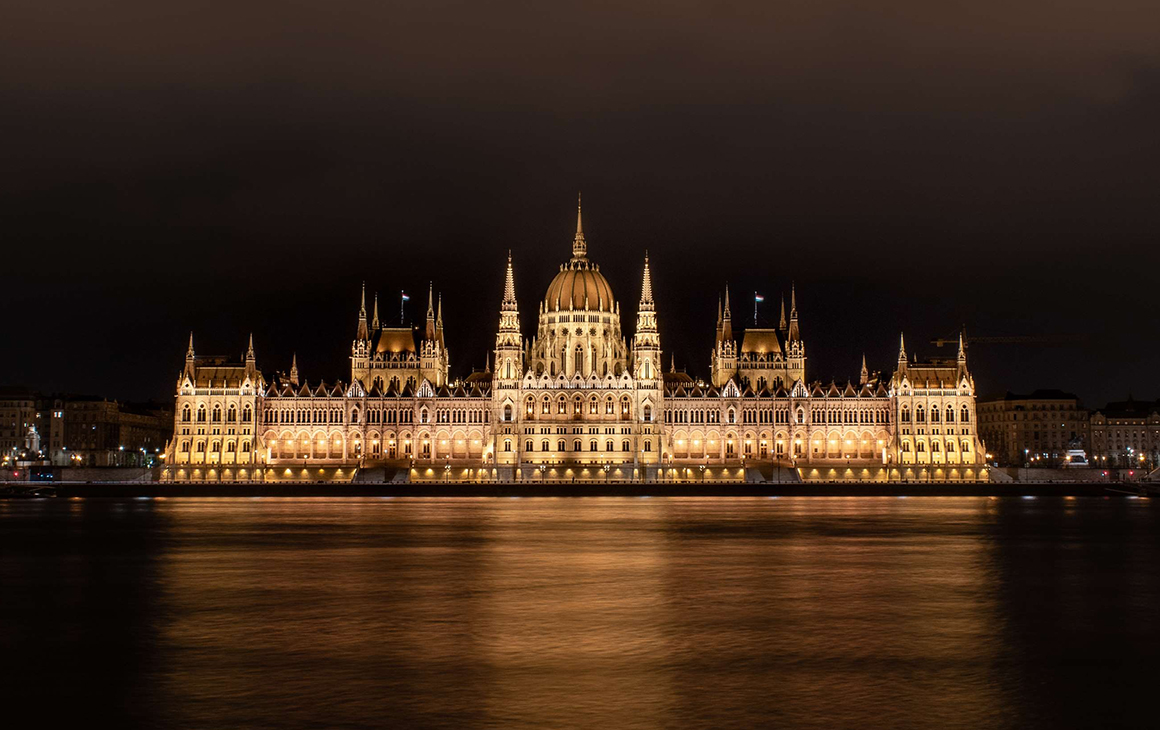 Currency
The official currency is the Hungarian forint (HUF). But many shops and restaurants accept Euros, and there are plenty of ATMs that dispense in both currencies.
Talk the talk
Most people speak some English, so you'll have no trouble getting around or ordering in restaurants. If you want to talk like the locals do, try:
Thank you!/Köszönöm!
Good Morning!/Jó reggelt!
Good Day!/Jó Napot!
Good bye!/Viszontlátásra!
Please/Kérem szépen
Loved Budapest? You'll want to check out Bulgaria's under the radar gem, Plovdiv.
Image Credit: Kate Kasiutich, Lucas Davies, Eye Ubiquitous, Awakening, Rosenstein, Markus Lompa, Jason Blackeye