As far as iconic, beautiful, and other-worldly travel destinations go, Hong Kong is right up there with the best of them. Any traveller worth their salt would agree that this vibing city is one of the most diverse and exciting spots to visit. Attracting ritzy city dwellers and spontaneous backpackers alike, Hong Kong is never short on culture, adventure, and fun. From mountain hiking and monasteries to Disneyland and island day trips, Hong Kong really is the city that has it all.
To make tackling this megacity a little easier, we've done all the hard work for you with 11 of the best things to do in Hong Kong.
Take A Stroll Through The Temple Street Night Market
While Hong Kong has its fair share of night markets, the Temple Street Night Market is definitely the best of the bunch. Covering multiple city blocks and selling everything from watches, jewellery and trinkets to street food, clothes and tea, the Temple Street Markets are the perfect way to while away a balmy Hong Kong evening. If you consider yourself an expert barterer, you may even be able to leave with bags full of bargains, and don't even get us started on the food. Open every night from 6pm to 11pm, these markets are a bustling and beautiful melting pot of culture. Be sure to head for Woo Sung Street and marvel at the open-air kitchens serving wok-fried seafood, drool-worthy noodles, and ice-cold beer. If you're looking for one of the top things to do in Hong Kong, this is it. Book a tour here.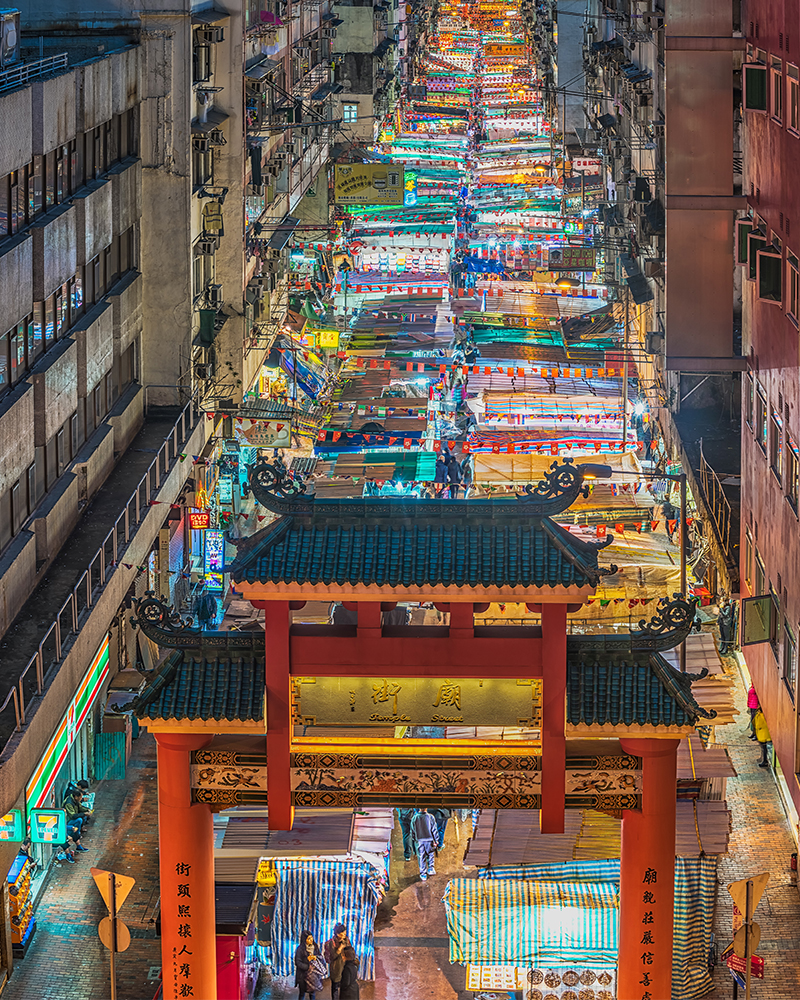 Hike the Hong Kong Trail
Despite what you may think, Hong Kong isn't only for relaxing holidays and pool-side massages. This city is serving up the goods for the rugged and adventure-seeking travellers among us too. If you're in Hong Kong and looking for a challenge, be sure to hike the Hong Kong trail, which is the cities longest and most beautiful track. Featuring stunning views and vast greenery (yep, Hong Kong is green too), the hike begins at Victoria Peak and winds its way along a 50km track through the island's five country parks to Island South. Just think, the longer you walk, the more dumplings you can have.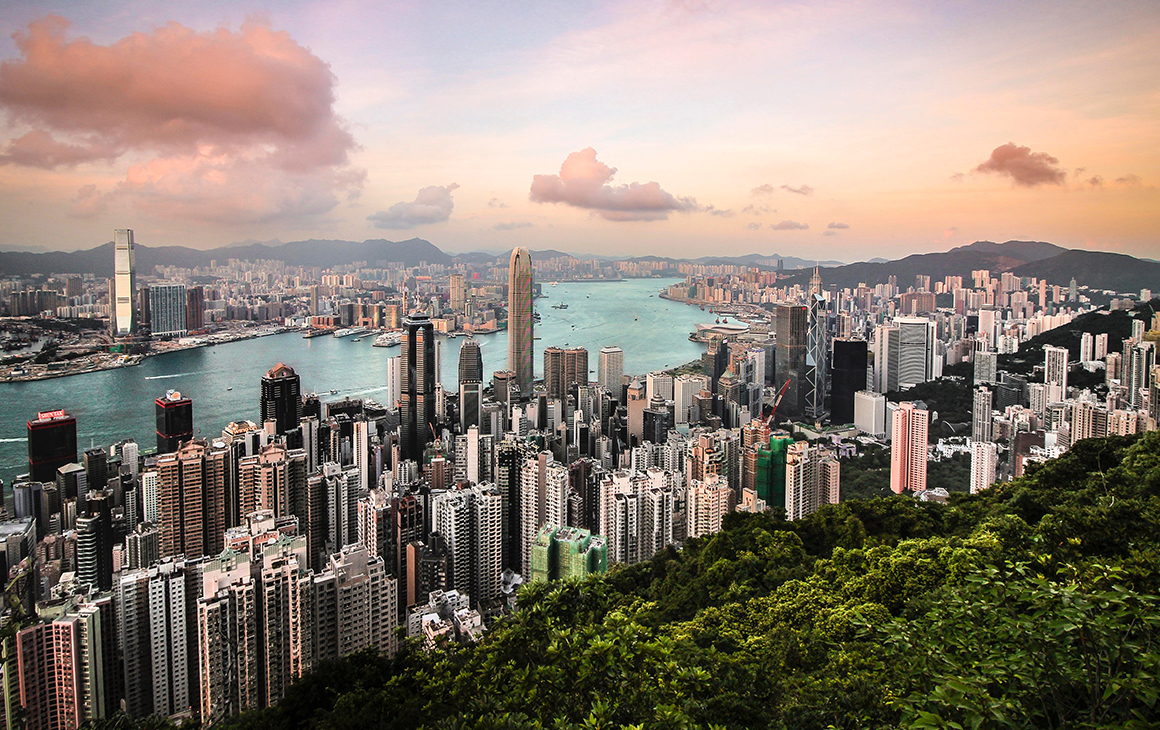 Unleash Your Inner Child At Disneyland
We didn't want to be cliché, but no list of must-dos in Hong Kong would be complete without a visit to Disneyland. If you're visiting the city with little ones, or you're just a big kid at heart yourself, be sure to make a stop here for a day of heart-warming and adrenaline-inducing fun. Divided into seven themed worlds with hundreds of rides, you'll never get bored at Disneyland. Book a single ticket here or a ticket with a meal coupon here.
Sail On The Aqua Luna
One of the lesser-known gems of Hong Kong city is the Aqua Luna, an ancient Chinese sailing ship with traditional red sails. Every day between noon and 4pm, the boat runs a hop-on-hop-off circuit of the harbour, which is a time-efficient and beautiful way to see different parts of the city. If you feel like treating yourself even more (you're in Hong Kong after all), then board the boat for an atmospheric sunset or evening cruise. You'll also get a complimentary drink and a first-class view of the nightly Symphony of Lights laser show from the boat's deck.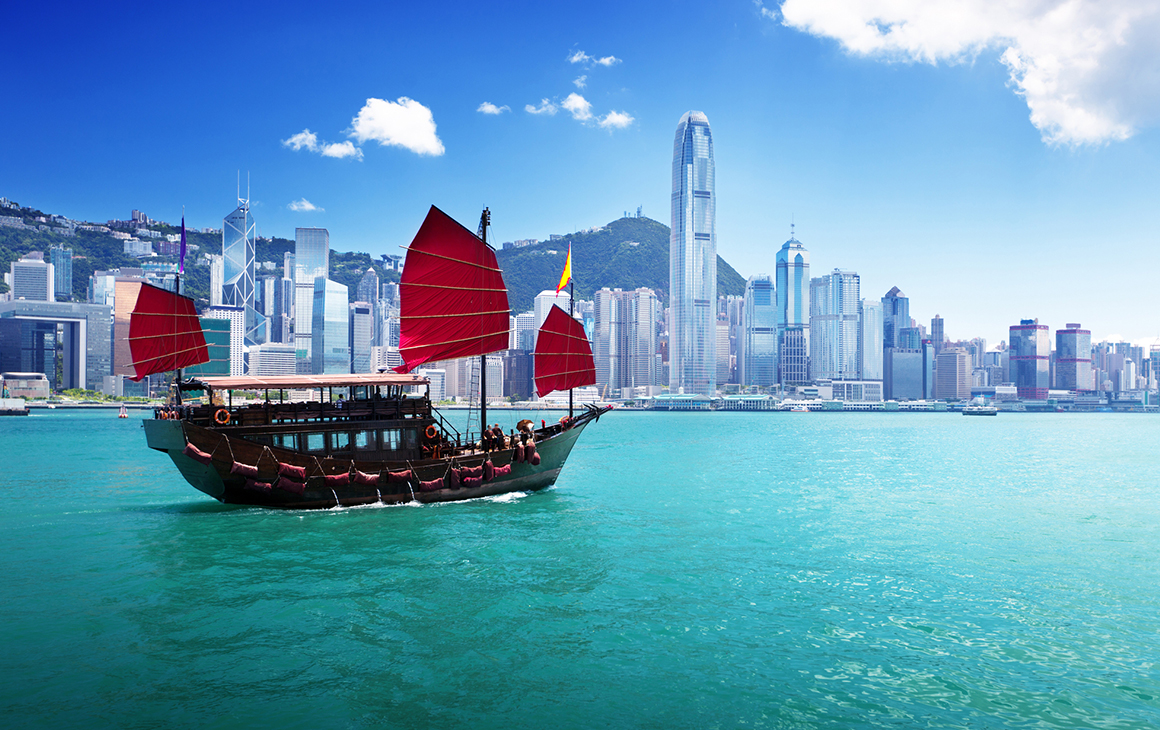 Have A Drink At The Highest Bar In The World
Yes, you read that correctly, Hong Kong really is home to the highest bar in the world, and any trip to the big city is not complete without sipping on a cocktail while gazing out at the concrete jungle of neon lights. The Ozone Bar is located on the 188th floor of the Ritz-Carlton. Be sure to call ahead and request the sofa in the far-right corner for the best views, and don't leave without ordering the Bamboo cocktail. We don't want to spoil the surprise for you, but it does actually come served in a length of bamboo—sorry, we couldn't help ourselves.
Snap A Pic With The Tian Tan Buddha
If you hadn't caught on already, Hong Kong is home to a lot of the biggest, tallest, and best-in-the-world places. And the Tian Tan Buddha is no different. The world's largest seated bronze Buddha statue, the Tian Tan sits amidst the tranquil hills of Lantau Island. The easiest and most scenic way to reach it is on one of the Ngong Ping 360 cable cars, some of which even have glass floors (which are not for the faint of heart). Aside from the extravagantly decorated buildings and stunning forest views, the Buddha itself is a true sight to behold. This is without a doubt one of our favourite things to do in Hong Kong.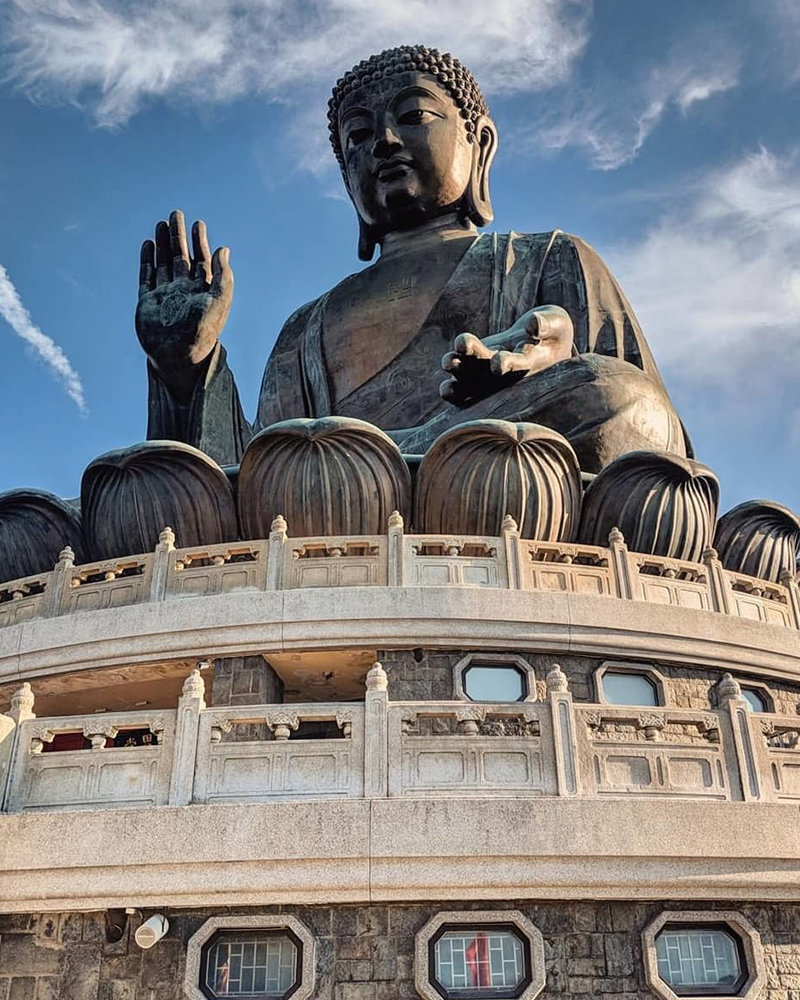 Take A Day Trip To Cheung Chau Island
Well known among locals as the ultimate weekend getaway destination, Cheung Chau Island is a secret paradise for city dwellers and tourists alike. The best part is it's easily reachable by regular ferry services from the Central pier, so you don't even have to work hard to find this secluded paradise. Once you get there, you can spend your day paddling in crystal clear beaches, soaking up the sunshine, wandering streets of traditional Chinese style houses, and eating at the delicious seafood restaurants on the waterfront. There's also this idyllic night padel experience that features a trip to the night markets. We're already packing our bags.
Hit The Town In Soho
In Hong Kong, when darkness falls and the neon starts to buzz around the city, there's only one thing to do. Grab your squad and head out for a night out in Soho. Whether you love a pumping club or a quiet bar, there's something for every kind of traveller here. Think hidden whisky bars, quaint English-style pubs, craft beer breweries and award-winning cocktail bars, all under the same roof. Our recommendations? Hit up the Quinary for some molecular mixology that will blow your cocktail-loving mind, drop into 65 Peel for bar snacks or try Drop if you want to dance the night away to the tracks of some world-renowned DJs.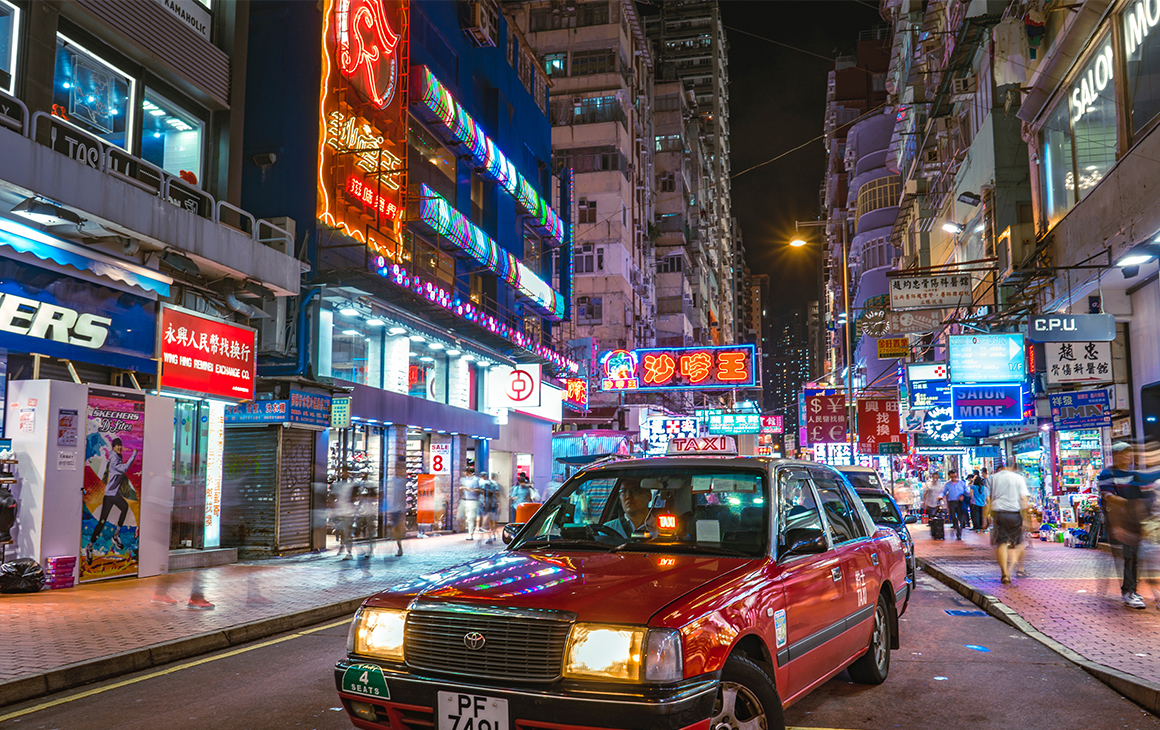 Visit Aberdeen Floating Village
On the south side of Hong Kong Island sits a small fishing town called Aberdeen. It might not sound like much, but it is actually one of the most beautiful and most loved parts of the city. Quite literally a floating village, Aberdeen is characterised by its traditional floating sampans. Once you're finished marvelling at the colourful and intricate fishing boats, head on over to the Jumbo Kingdom Floating Restaurant. Sitting out in the harbour, this giant floating palace serves incredible food, and is a favourite among celebrities and even royals (yep, the Queen has eaten here… no biggie).
Eat At Bo Innovation
And finally, no trip to Hong Kong would be complete without splurging on some seriously decadent and out-of-this-world food, and we can't think of a better place to do that than at Bo Innovation. Run by Alvin Cheug, Bo Innovation is without a doubt the place to go if you want your mind and your tastebuds blown. This three Michelin star eatery serves playful and interactive meals that are so much more than just food. There are set lunch and dinner menus that serve creative takes on traditional Chinese cuisine, so you can sit back and let the chef surprise you. Using molecular gastronomy to create edible works of art, the restaurant even incorporates theatrical elements into their dinner service. Talk about dinner and a show.
Checking out Hong Kong solo? You'll want to get clued up with this guide.
Editor's note: Urban List editors independently select and write about stuff we love and think you'll like too. Urban List has affiliate partnerships, so we get revenue from your purchase.
Image Credit: Steven Wei, Florian Wehde, Jimmy Chan, Xiaodong Qiu, Iakov Kalinin, Discover Hong Kong