Morocco is a magical country to explore with mountains, desert and the ocean all at your feet, but before you even think of launching into any of that, you have to pay a visit to the heart of Morocco, Marrakech. With its winding medina, maze-like souks, palaces, mosques and gardens, you'll never be finished exploring this red city.
Here are nine ways to tackle Marrakech solo.
First Of All, Stay Safe
No need to fret, Marrakech is plenty safe, you just need to understand that if you're a solo female traveller, you will get some unwanted attention. If it's your first time travelling solo or you don't deal well with a lot of attention, it might not be the best choice for your solo trip (maybe Tokyo, London or Paris will be more in your wheelhouse). If you think you're up for Marrakech, here are a few quick tips to stay safe. First and foremost, cover-up. Solo or not, female or male, you should always dress conservatively when in Morocco out of respect for the local culture, but for solo female travellers, it will also help detract unwanted attention. Aim for non-form fitting clothes that cover your shoulders and knees at least, if not your elbows and ankles.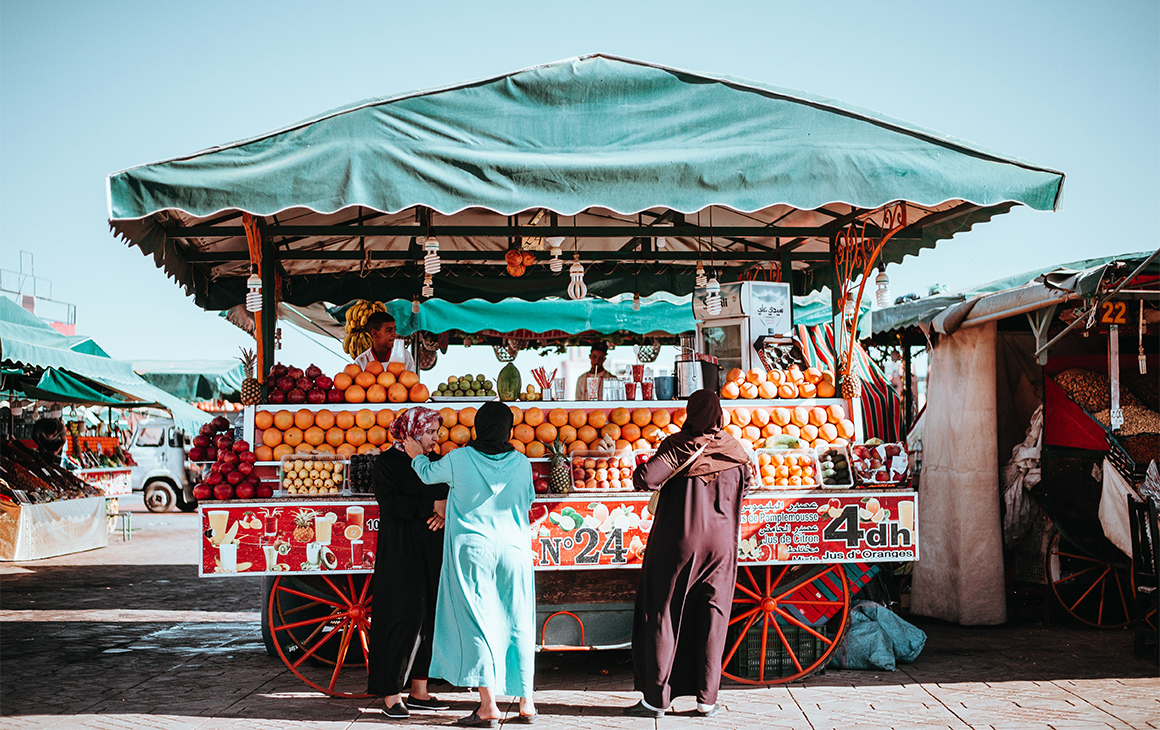 Also learn to fake 'til you make it—with directions that is. In the medina, everyone will be ready to jump on you and offer directions (usually to the tanneries where you'll be expected to pay an exorbitant sum of money) if you look a little lost. Even if you are lost, walk with purpose and master the art of the *polite ignore* until you find somewhere to check your Google Maps in peace. Finally, choose your accommodation wisely. If you want to stay in the medina, choose somewhere close to Jemma el-Fna (the main square) so you don't have to wander through winding alleyways after dark, or in Mouassine—more on this buzzy little hood later.
Explore The Medina
You will get lost, you will have what feels like hundreds of vendors vying for your attention, you will feel overwhelmed; but if Marrakech is the heart of Morocco, the Medina is the heart of Marrakech and a visit isn't complete without experiencing this labyrinth. Walk straight past the wannabe guides on the edges and get to the heart where you'll find gardens and rooftops hidden from prying eyes behind giant walls and souks selling everything from spices and olives to leather and carpets. Hunt down Nomad's rooftop, La Famille's garden, Le Jardin's courtyard and another rooftop at Cafe des Espices while you're there.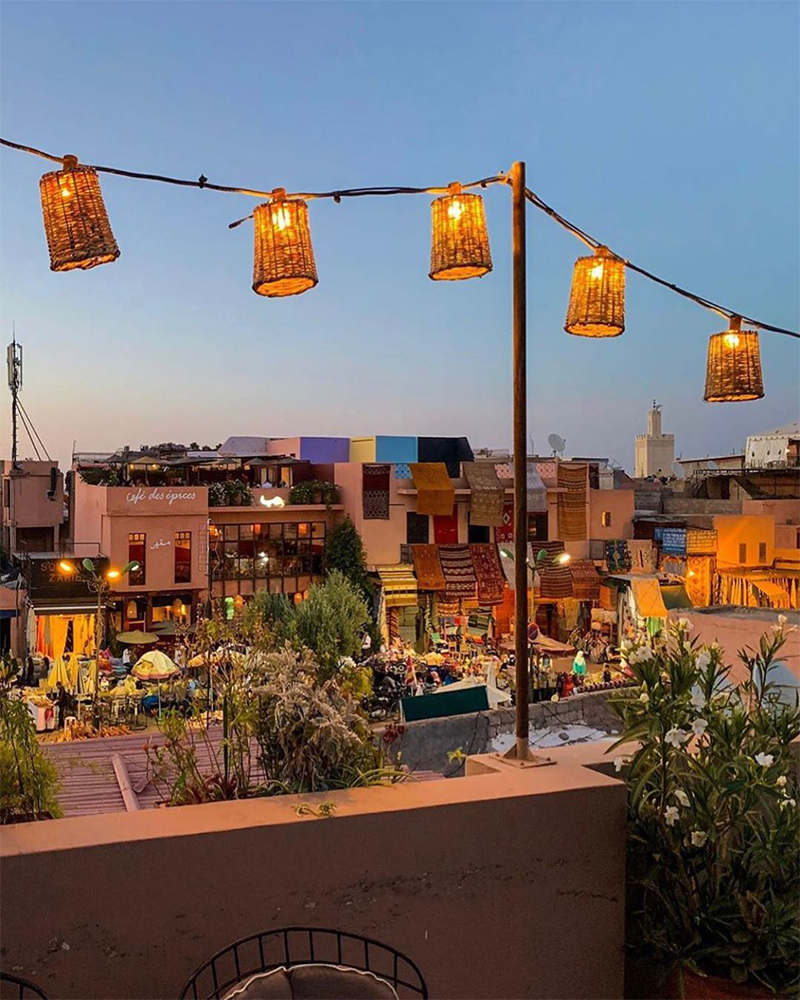 Get A Good Scrubbing
Visiting a hammam might just be our favourite solo activity in Marrakech, and if you're there for more than a few days we'd suggest you go right ahead and do it more than once. You can do it at one of the public (but still beautiful) bathhouses for the real deal—our top pick is Hammam Dar el Bacha—or head to a boutique spa like Mythic Oriental Spa if you're feeling a little nervous about the whole experience. If you want a full spa day, head to the uber famous La Mamounia for a scrub, massage and access to the beautiful pool.
Sneak A Peak At Yves Saint Laurent's Garden
You've seen it all over your Instagram feed, but you still can't miss Jardin Majorelle. The garden was actually designed by Jacques Majorelle and later purchased by Yves Saint Laurent and his partner Pierre Bergé, but it's Majorelle who that famous cobalt blue—technically known as bleu Majorelle—is named after. Wander through the gardens and appreciate the cacti, palms, bamboo and more, and don't forget to check out the museum afterwards. While you're in this area, be sure to have a feed at +61, a restaurant combining the laid back atmosphere of Australia with the epic flavours of Morocco and the Middle East.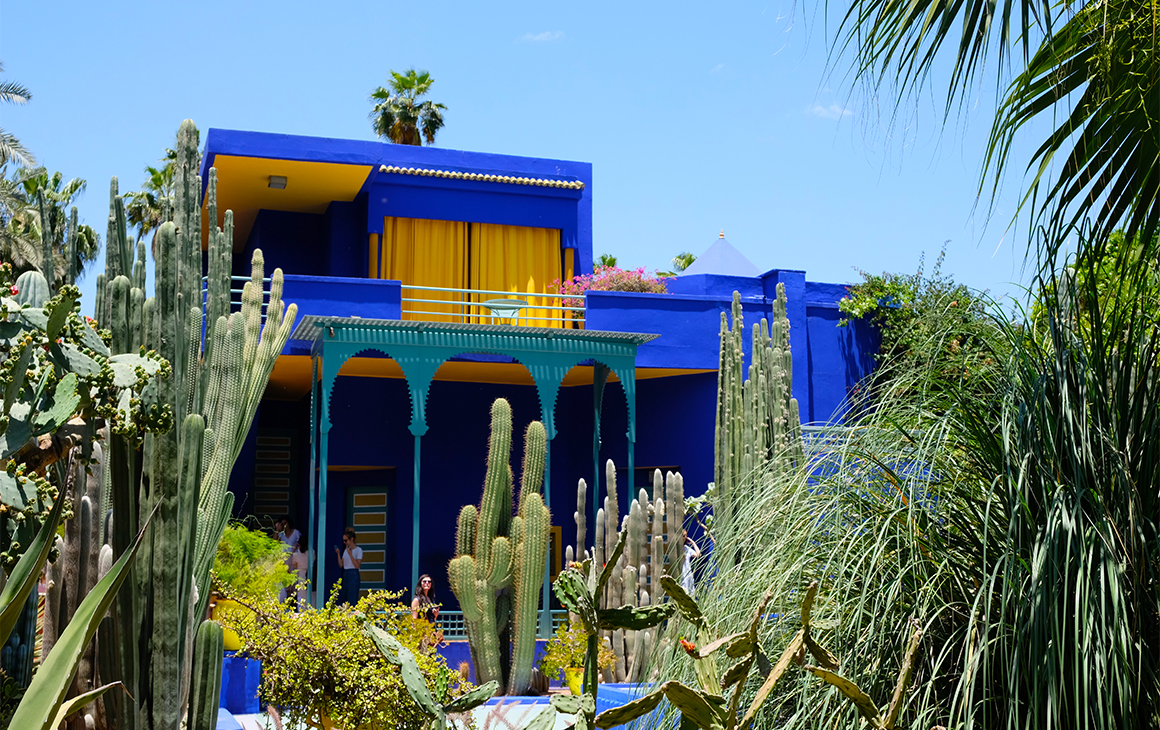 Get Palatial
If you're into #tileporn or architecture, you're going to love Bahia Palace. With 160 rooms, incredible gardens and wide, expansive courtyards, it's a pretty extraordinary place to escape the madness of the medina for a couple of hours. It's almost impossible to stop yourself taking photos of this beauty so just make sure your phone is charged before you go.
Discover Mouassine
When you're sick of haggling with the guys in the souks, head to Mouassine for some boutique shopping and buzzy cafes. Max and Jan is your one stop shop for women's and men's fashion, accessories, eats and drinks (on a rooftop terrace no less) and yoga (also on that rooftop terrace). Hanout is another cute boutique, while Cafe Arabe is good for a bite and a drink. Don't miss Le Jardin Secret; a traditional Islamic garden which is the perfect spot to unwind.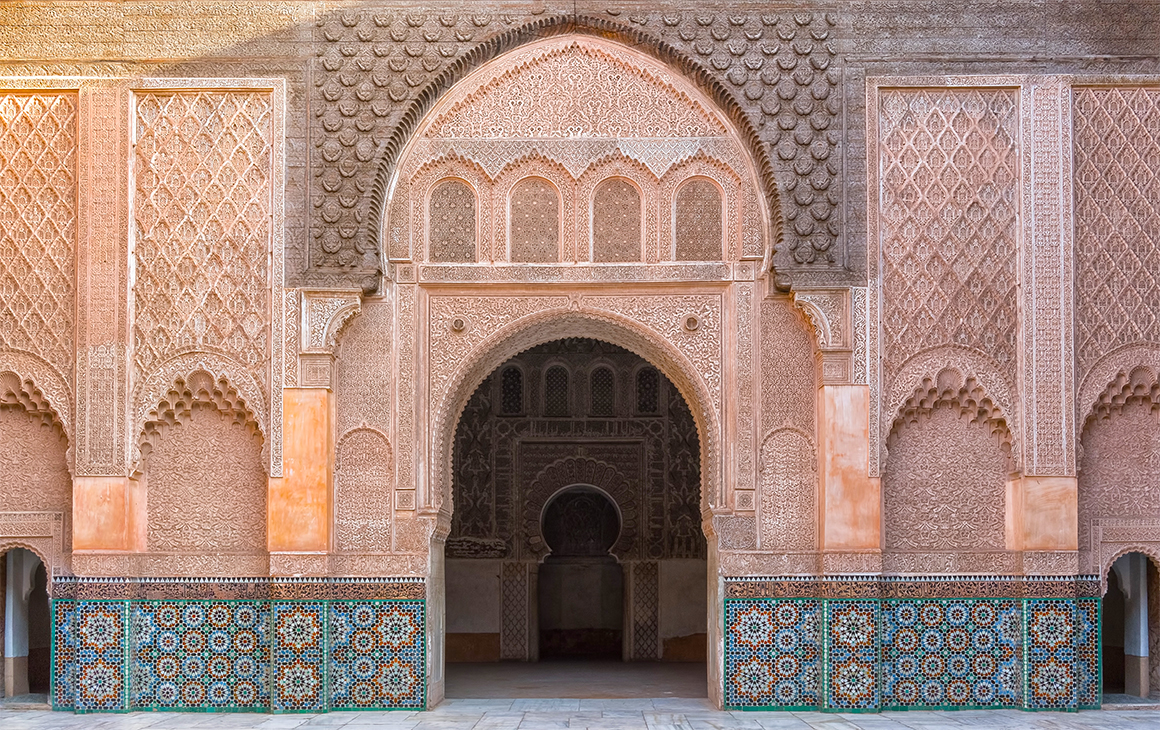 Get Schooled In Islam
Ali Ben Youssef Medersa used to be an Islamic college but these days it's open to the public and thank goodness for that, because it's one of the most beautiful pieces of architecture in Marrakech. This place is a photographer's dream, but we recommend getting a guide and learning a bit about the history of the school.
Note: Ali Ben Youssef Medersa is closed for renovation but you can still wander around the building. It officially re-opens in 2020.
Cook Up A Storm
Once you've eaten everything, why not learn how to cook it and maybe make a friend or two along the way? We recommend one like Souk Cuisine which starts at the souks—there's nothing we love more than shopping at a local market after all—before letting you loose in the kitchen to cook up the perfect tagine or couscous.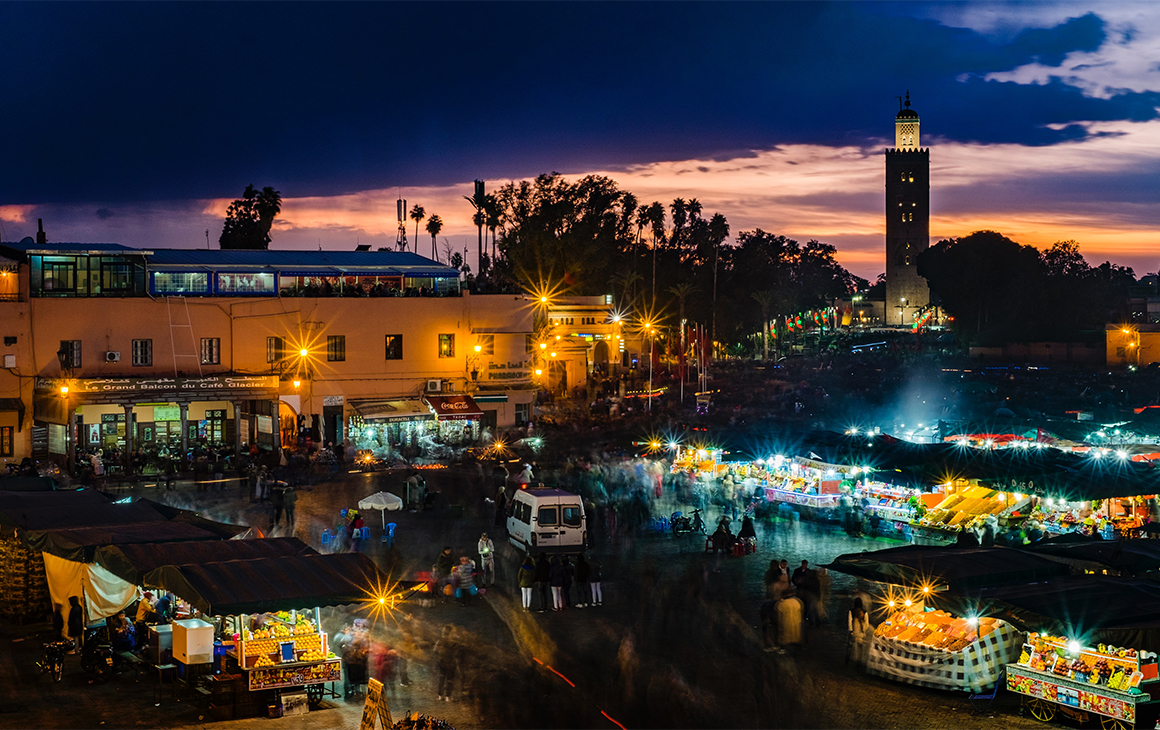 Eat Some Tasty Street Food
Jemaa el-Fna can be an overwhelming experience for some. With snake charmers, scammers and pickpockets aplenty, it's not a place to let your guard down. Having said that, it's an experience you really don't want to miss when in Marrakech. Head here just before sunset and a take a seat at one of the long bench tables—look for one which is full of locals—for an authentic feed and an ice cold juice.
If you'd rather have a little help on your trip, check out this epic guided tour.
While you're in Morocco, check out the best things to do in stunning Chefchaouen.
Image Credit: Zoltan Tasi, Milad Alizadeh, Annie Spratt, Jovana Vukotic, Nomad