When you think of Nepal, you probably think of Everest or the Annapurna Circuit, maybe a couple of other trekking circuits are on the tip of your tongue—basically, all you can conjure up is images of people slogging their way through the mountains, trekking poles in hand. But there's so much more to Nepal than trekking. Don't get us wrong, we firmly believe that trekking should be on your Nepal itinerary, but you'd be mad to go all the way to this teeny tiny country and do nothing but hike. There's amazing wildlife to spot, food to eat and people to meet, and that's just the beginning.
Here are the best things to do in Nepal that aren't trekking.
Eat Your Weight In Dal Bhat And Momos
You might think with all the hardcore walking you'll be doing in Nepal that you'll come home feeling trim, taut and terrific, but think again. Wherever you go, the dishes are enormous and delicious—a winning combination. If you're trekking (or even if you're not), we highly recommend eating as much dal baht as you can; it's basically Nepal's national dish and consists of obscene amounts of rice, a delicious lentil soup, vegetable curry and various sides of greens and pickles. Your plate will be topped up before you even finish your first serving, making it the perfect dish to satisfy your hunger after a long day of activity.
Aside from dal baht, you'll want to treat yourself to momos—Nepal's take on the dumpling— as often as possible while you're there. A plate of those goes down particularly well with a side of chips chilli—an ingenious dish of hot chips tossed in a chilli sauce with a few vegetables thrown in for good measure. If you're after something more wholesome, thukpa (or sherpa stew soup) is a delicious soup filled with thick noodles and anything from vegetables and egg to chicken and buffalo. Whatever the meal, wash it down with a deliciously spiced masala chai and call it a day.
Take A Cooking Course
Once you've sampled all the delightful food of Nepal, it's only natural that you'd want to know how to recreate it at home. There are cooking courses aplenty in Kathmandu and Pokhara and you can learn to make just about anything, but we particularly like the Cook like a Local class run by Social Tours. It's run inside HUB in Thamel, Kathmandu—an uber-cool, socially-responsible collective housing Social Tours and Kar.ma Coffee who do damn good ethically sourced pour-over coffee and delicious eats to boot—and it's one of the best cooking classes we've ever had the pleasure of attending.
You'll start by deciding, as a group, which dish to make—a choice between momos, dal baht and aloo paratha—so the teamwork starts early. Once decided, you'll head to the local shop to pick up ingredients then get to work chopping, mixing, folding and cooking up a storm. At the end, you'll be treated to a delicious meal and you'll also have cooked enough to feed the team lunch, so you can feel extra good about your efforts.
Head To The Jungle For Safari
When the bustling streets of Kathmandu become too much for you, it's time to take to the jungle. Royal Chitwan National Park is home to elephants, crocodiles, one-horned rhinos and the ever-elusive Bengal tiger, not to mention plenty of other wildlife. While they do allow elephant riding in the park, we beg you to stick to jeep, boat and walking safaris while you're there—riding elephants is not cool. This park may have raised some ethical flags over the years but the conservation work they are doing to protect the one-horned rhinos has been amazingly successful and for that, we reckon they deserve your time and money.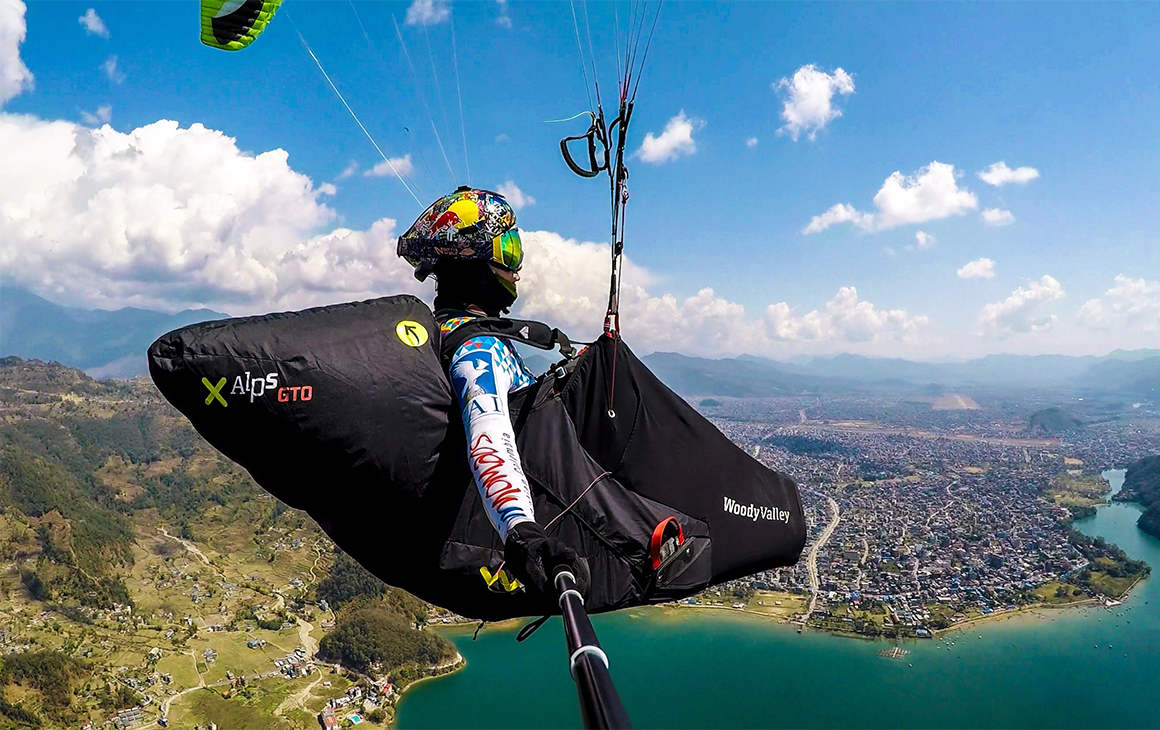 Paraglide In Pokhara
We highly recommend a hike to get in amongst the mountains, but some people just don't like walking and that's ok—you do you. But going to Nepal and not getting up close and personal with some mountains is borderline blasphemous, so if you're not interested in spending days wandering through the mountains, the next best thing is paragliding in Pokhara where you'll get incredible views of the Himilayas in all of their glory. Book here.
While you're in Pokhara make sure you go for a row on the lake, take a stroll up the Peace Pagoda at sunset for some beautiful views and, if you're really into your mountaineering, you can check out the International Mountain Musuem.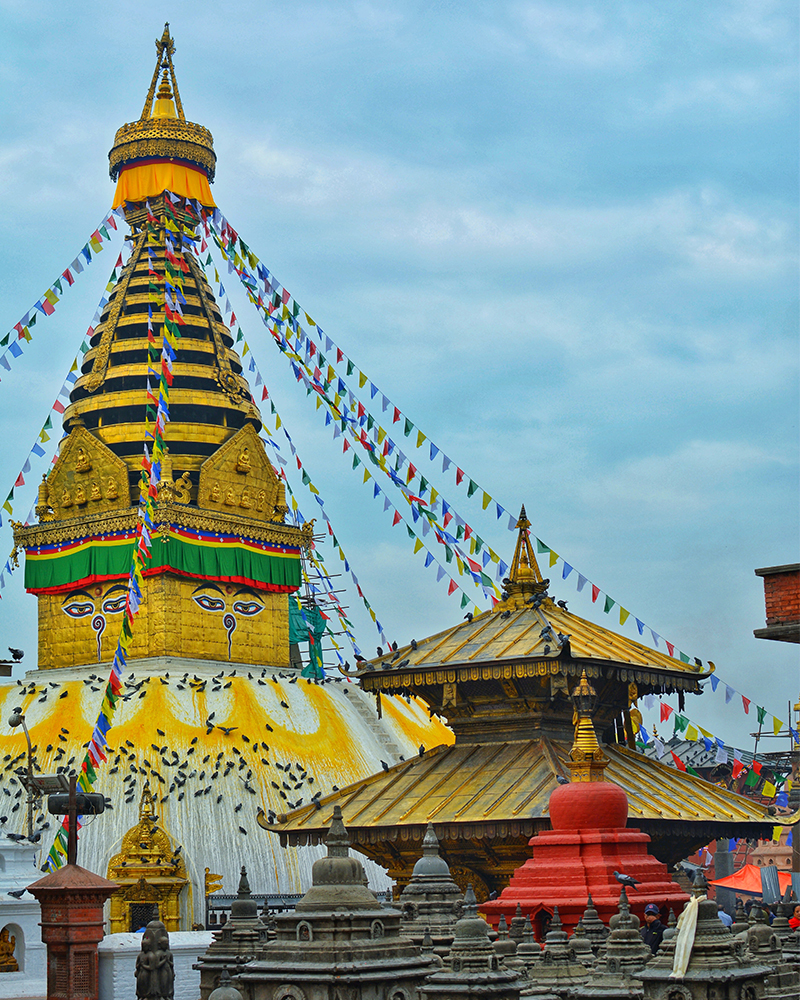 Tour The Temples
If you haven't been to Nepal or India before, it's hard to comprehend just how many incredible temples are dotted around the city of Kathmandu. Make it your business to explore at least a couple of these, and if you want a deeper insight it's not a bad idea to jump on a tour or get yourself a guide. Swayambhunath Temple (also known as Monkey Temple thanks to the monkeys who run rampant here) is good on a clear day for views over Kathmandu and as far as Langtang Valley. Boudhanath Stupa is worth a visit just before sunset, once you're done exploring you can head to one of the surrounding rooftops for a cup of (admittedly, overpriced) masala chai and a glorious sunset. Pashupatinath Temple is on a lot of Kathmandu itineraries but it's not for the faint-hearted; it's here that cremations take place on the ghats of the river. You've been warned. This Kathmandu day tour will see you visit the lot.
Zen Out
You'll notice yoga studios aplenty on the streets of Kathmandu, but if you want to kick your zen up a notch, how about a yoga and Ayurveda retreat? If you're not quite sure what Ayurveda is, it's an ancient holistic healing system founded on creating the right balance between mind, body and spirit. It can be used to treat specific ailments, but is more commonly practised for general wellness. At the Nepal Yoga Home Ayurveda and yoga detox retreat you'll spend 15 days practising yoga, meditating and learning about a range of Ayurvedic practices. You'll also have free time to explore the surrounding jungle.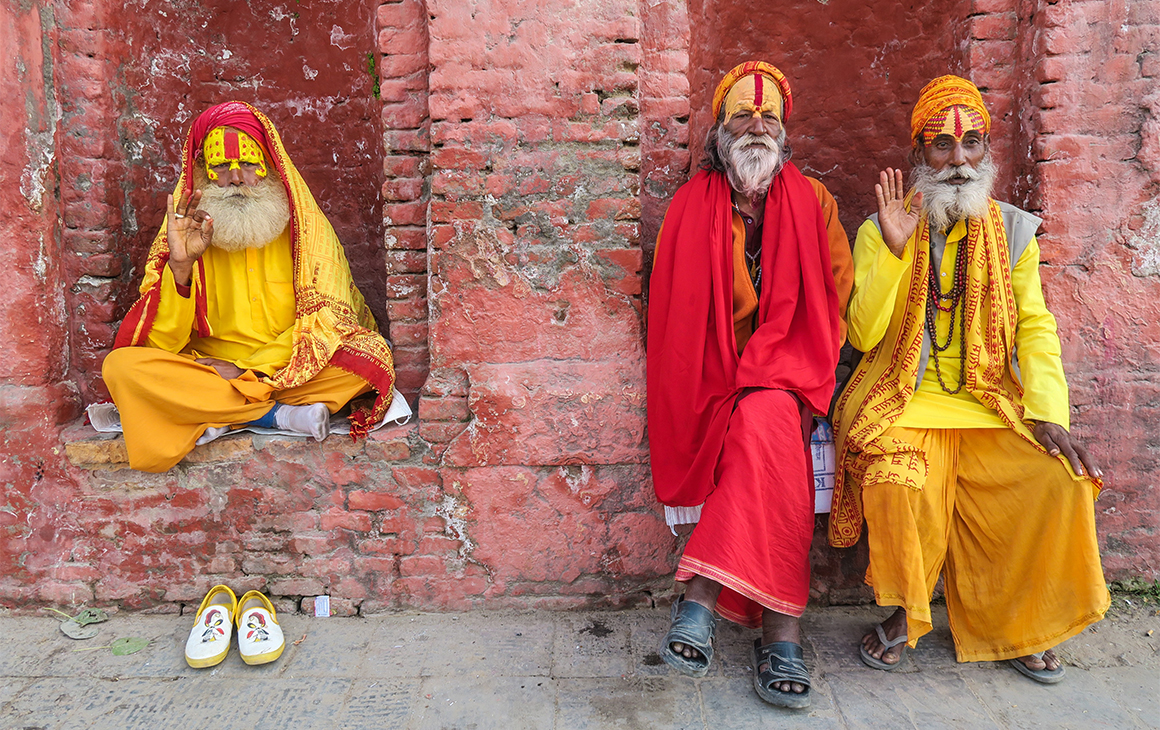 Stay With The Locals
Nepali people tend to be incredibly kind and welcoming and there's no better way to experience Nepal than by getting to know some of them. If you're trekking, hire a local guide and/or porter; not only will you be supporting the economy but you'll have friendly faces to relax with at the end of a long day and someone to help translate when the tea house owners don't speak English. If you're not trekking, or you just can't get enough of the local legends, organise a homestay. We recommend organising one through Panauti Community Homestay (which empowers women of Panauti) or if you're planning on trekking around the Annapurna region, consider booking with Ethical Trekking Nepal and do a homestay with them before or after your trek; 100% of their profits go to the Shangri-La New Dawn Children's Home.
For more epic ideas, check out this awesome tour.
Ready to take on the mountains now? Check out our solo travellers guide to Kathmandu.
Editor's note: Urban List editors independently select and write about stuff we love and think you'll like too. Urban List has affiliate partnerships, so we get revenue from your purchase.
Image Credit: Sebastian Pena Lambarri, Mamun Srizon, Bikalpa Pokhrel