Nestled in a valley, divided by a glistening river and surrounded by rolling hills is about as 'grammable as a city can get, and when you combine these knockout views with centuries of history and the lure of ancient architecture, it will come as no surprise that Prague draws travellers from across the globe. Coined the 30-minute city, the compact capital of the Czech Republic is the ideal locale to experience a whole lot of amazing even if you're running on very limited time.
Here are six epic things you absolutely must do the next time you visit Prague.
Explore The Old Town
The moment you set foot in the old town centre of Prague you can't help but be taken aback by the stunning mix of baroque, gothic and renaissance architecture, which has stood the test of time and thankfully remained largely untouched for centuries. And in great news to packed itineraries everywhere, the majority of the best sites worth seeing are all a leisurely 30-minute stroll from the stunning Old Time Square. Starting with the famed Astronomical Clock dating back to the 15th Century—don't miss the ghost tour that meets underneath the clock each night—to the Gothic Church of Our Lady Before Tyn, the Old Town Hall, Powder Tower (used to store gunpowder way back in the 17th century) and the Josefov, or Jewish Quarter, just to name a few. You can also do some damage to your travel card and treat yo'self at the Havel Market, because holiday spending doesn't count.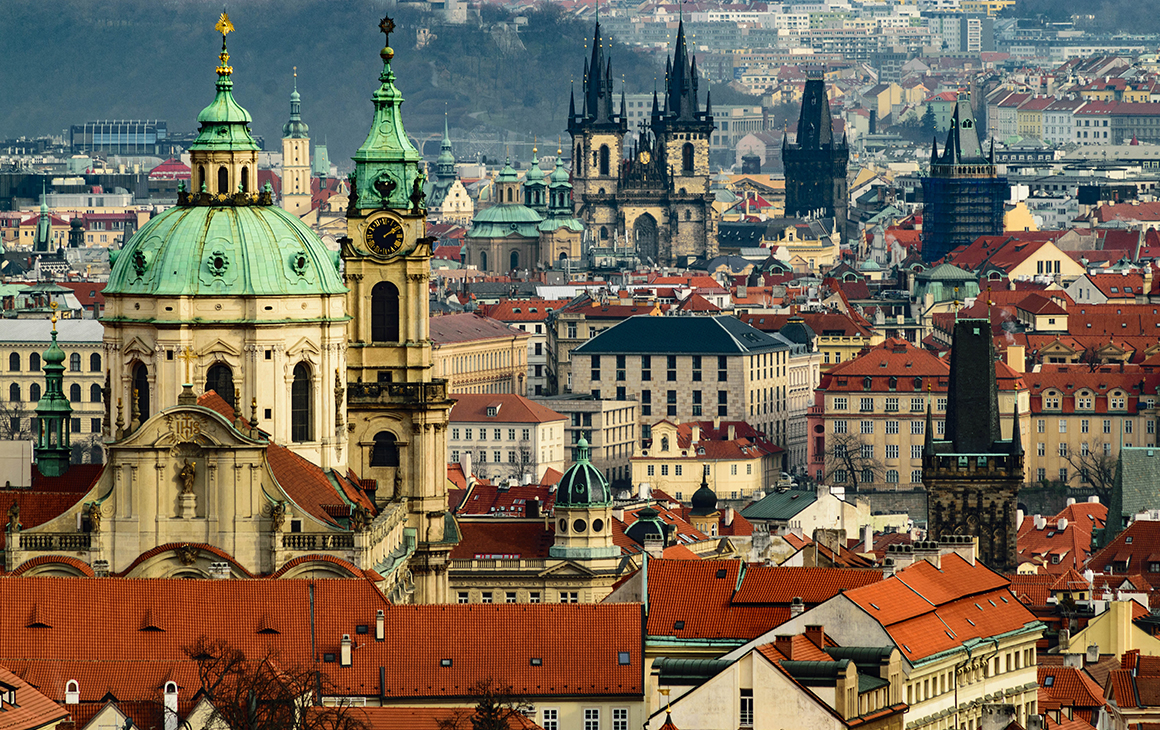 Take In The Spectacular Views
Is this the most 'grammable city in Europe? Our feeds tell us it's highly likely. And because we'll never be above the humble brag, we've gone and curated a handful of spots guaranteed to deliver the ultimate backdrop—and view. The walk up to Prague Castle is spectacular in itself (side note: wear comfortable shoes) and will take you roughly 20-minutes from the Old Town Square. Follow the Golden Lane and you'll find yourself high above the rooftops overlooking the city, and since you're in the area don't miss the Mala Strana area below. The second spot for view-hungry travellers is Charles Bridge, running across the Vltava River to connect Old Town and Lesser Town (their words, not ours), this medieval marvel is spectacular at sunset and sunrise. It'll come as no surprise that a lookout would score a place in our decent view stakes, and the Petrin Lookout Tower is no exception. Climb the 299 steps to one of the most spectacular viewpoints in the city, if it's a clear day you can see all the way to Snezka, the highest point in the country, a mere 150 kilometres away. The Great South Tower of St. Vitus Cathedral is next on the list; The oldest cathedral in the Czech Republic boasts 100-metre high views of Prague city from atop a 287-step staircase. And finally, Starbucks. Not a typo, but a fact. The Starbucks at Prague Castle is one of the worst kept secrets when it comes to epic views in the Czech Capital, go see for yourself.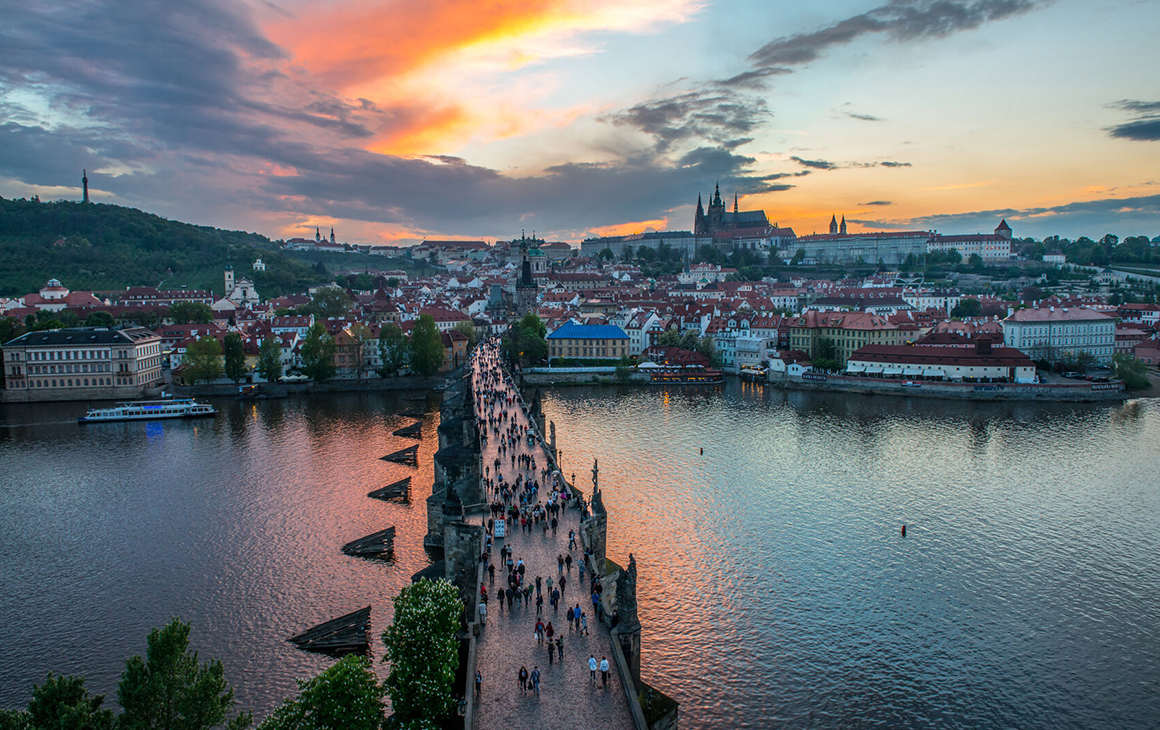 Treat Your Tastebuds To All Of The Czech Food
If there is one thing we're certain of, it's that Czech food is delicious. From roasted pork or Vepřo knedlo zelo, plated up with dumplings and pickled cabbage, to goulash, schnitzel and an array of soups, it's a cuisine that's both hearty and delicious. When it comes to where to sample these culinary delights there are a few local haunts sure to satisfy even the most ravenous traveller. Nase Maso is a favourite for their steak tartare, hidden underground spot Krčma for all your traditional flavours and Na slamníku is one of the oldest pub kitchens in the city, and what's even better is that the team here have managed to retain an authentic old world feel.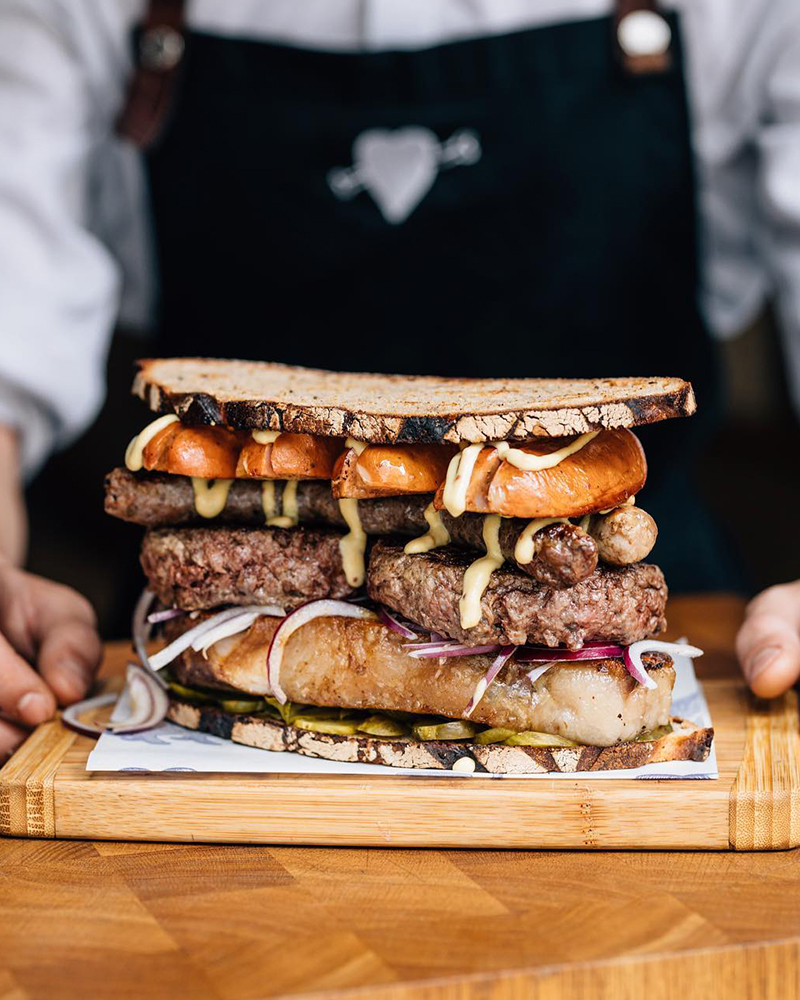 Discover Prague After Dark
Home to many famous jazz musicians throughout history, Prague lays claim to renowned jazz bars which come alive after dark and kick on into the (very) wee hours. Claiming a spot in the 10 best jazz bars in Europe, Reduta Jazz is the quintessential place to kick back, sip your poison of choice and sway your way back in time. A fixture on the jazz scene since the 50s, this bar boasts a lineup of local and international acts every night of the week. Other favourites include Jazz and Blues Club Ungelt, AghaRTA Jazz Centrum and Jazz Republic each with local and international acts.
If all out clubbing is more your flavour, then you've come to the right city. Prague's nightlife can be as crazy as you choose to make it, and no spot is more epic (or ideal for losing all track of time) than Karlovy Lázně, the five-storey and (apparently) biggest club in Central Europe—we're not going to argue after getting lost there ourselves. Think of Karlovy kind of like a choose your own adventure, with each floor cranking out tunes to different genres and decades.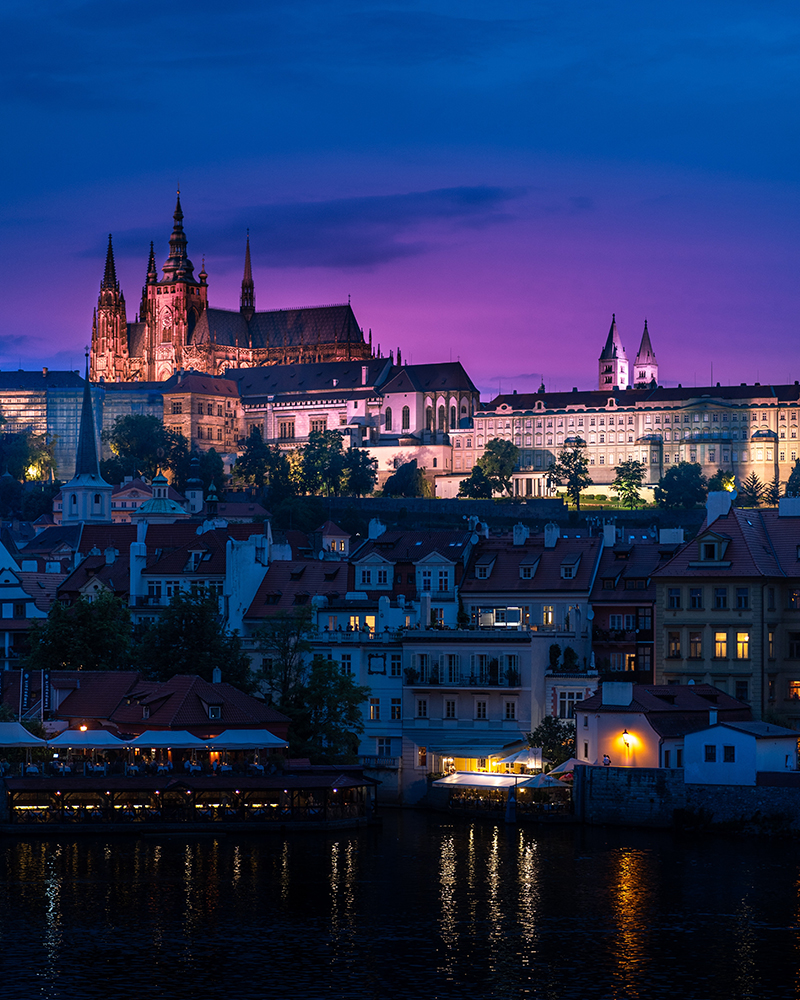 Na Zdraví! Say Cheers With A Local Czech Brew
In case you haven't figured it out, you've landed in a city that's well known for its beer, some might say famous for it. Home to some of the best beers in the world it's no surprise that there are a plethora of options on tap for the tasting. There are more than a handful of much loved local brews, including Staropramen, Pilsner Urquell, Budweiser-Budvar (you better believe it was Czech first), and Kozel. But in addition to the more classic beer scene, Prague is also home to some seriously good microbreweries, and you can easily take yourself on a tour. Starting with Klášterní pivovar Strahov, or Strahov Monastic Brewery, located in a lovingly restored 17th century monastery, to New Town Brewery and U Fleku, brewing for over 500 years. Unsurprisingly a city known for beers will normally boast a beer garden or two and Prague is no exception. Biergarten Letna-Schlösschen is the most renowned thanks to its enviable spot along the river which makes it the perfect place to see out the day.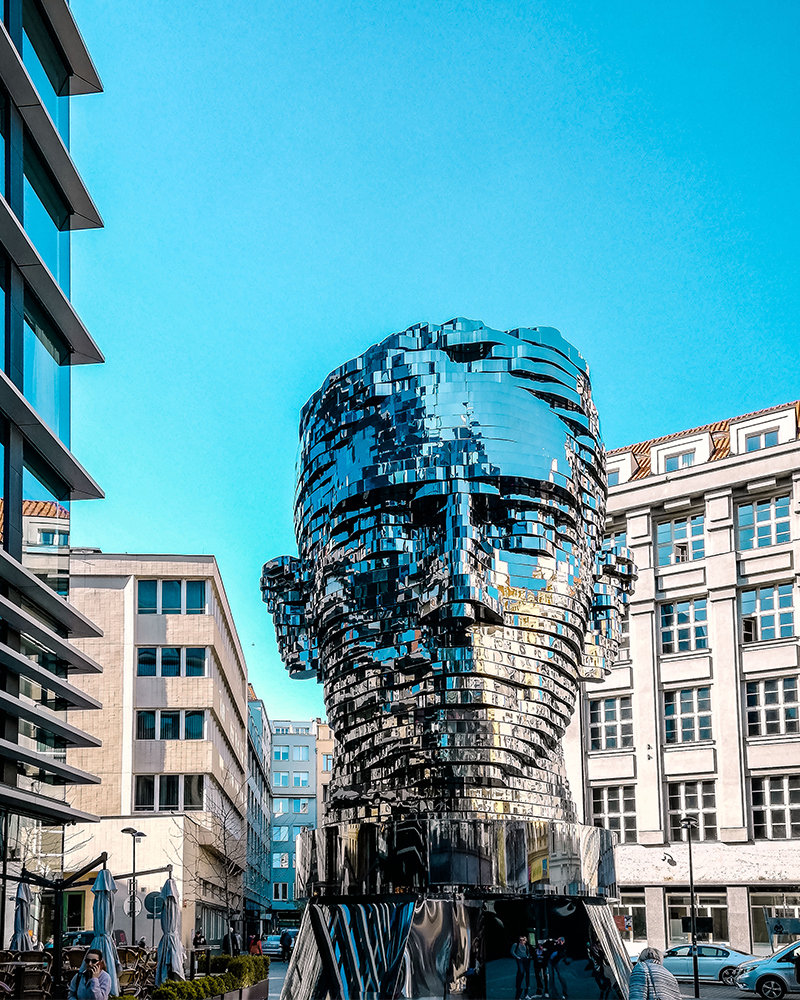 Experience The Unexpected
When you've had your fill of Czech eats, brews and epic views, don't go thinking you've done all there is to do because nothing could be further from the fact my friend. You are currently sitting pretty in one of the weirdest (and we mean weird in a good way) and most wonderful cities in all of Europe. From visiting a magical coven, to ancient graveyards, art installations that need to be seen to be believed—we're talking a never-ending tower of books—to a dancing house and many spots filled with communist history and memorabilia, the regular to-dos really just scratch the surface of Prague and its centuries of history.
Next up, it's time to take your European adventure to Budapest.
Image Credit: Alejandro Cartagena, Pierre Blaché, Andreas Gradin, Dmitry Goykolov, Julius Silver