Mamma Mia—we're officially in love with Rome. The Eternal City boasts endless things to do from jaw-dropping heritage sights to charming cobblestone streets and mouth-watering eats—carb lovers rejoice.
Come hungry and pack your walking shoes because here's everything you should see and do in Rome.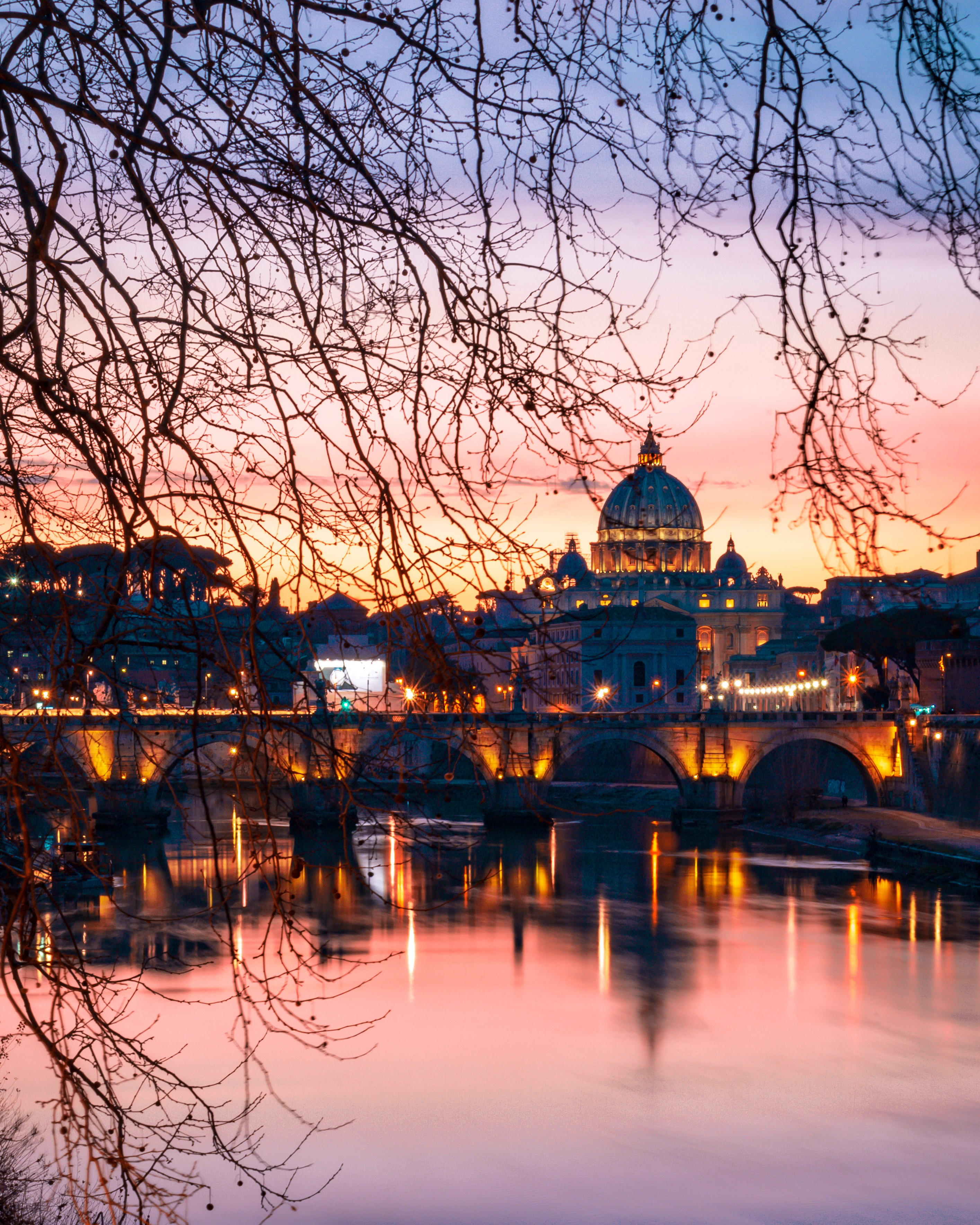 #1 Tick Off The Bucket List Sights
Rome is literally built on history, so it's not a hard feat to check off the bucket list must-dos. Gaze in awe at the sheer size of the Colosseum or stroll through 2000 year old ruins at the Roman Forum. Other ancient hot-spots include the Pantheon, Trevi Fountain, Piazza Navona, Spanish Steps and Castel Sant'Angelo. But be warned, these popular places draw crowds, so make sure to book ahead online or visit early in the morning. If you're here for a good time but not a long time, opt for a jam-packed skip-the-line tour that will whizz you through Rome's history in just a few hours.
#2 Visit Another Country
Yes, you read that right. Situated in the heart of Rome is The Vatican, the world's smallest country. At only 0.44sq kilometres in size, the tiny city-state packs a historical punch, housing some of the world's most iconic masterpieces and architectural wonders—as well as the pope of course. You can easily spend a day wandering the halls of the Vatican Museums, culminating in an awe-inspiring view of Michelangelo's Sistine Chapel. Along the way, don't miss the perfectly curated Vatican Gardens, the bustling St Peter's Square and the jaw-dropping St Peter's Basilica. Our advice? Load up on espresso, pack some snacks and lace-up your sneakers because this is an all-day activity.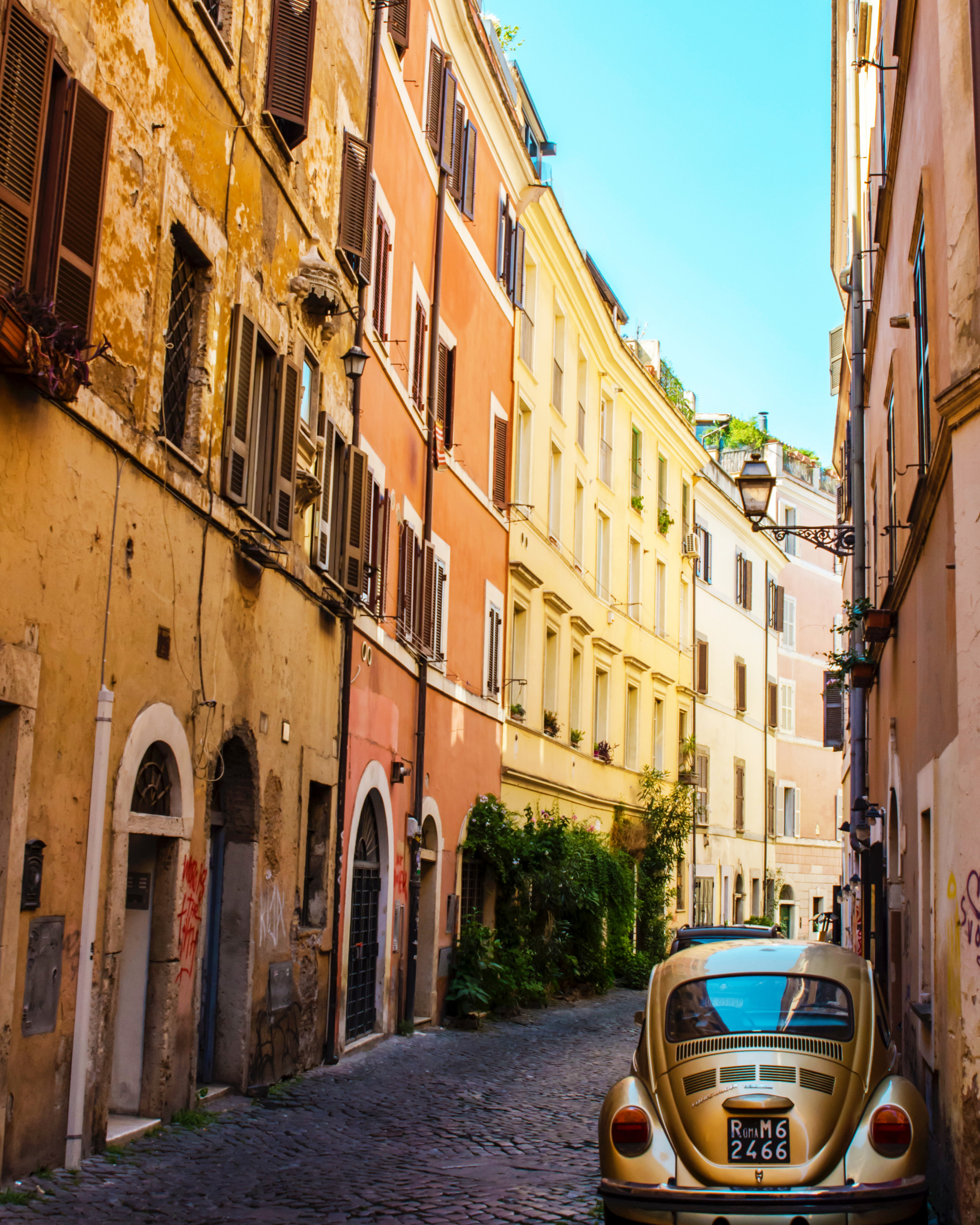 #3 Soak Up The Charm Of Trastevere
After you've sighted the Sistine Chapel and snapped a 'Gram at the Trevi Fountain, swap the crowds for a stroll through Rome's most charming neighbourhood—Trastevere. The former working-class suburb is now one of the most beautiful spots in the city. Just outside the main hub, Piazza di Santa Maria, you'll find quaint cobblestone streets lined with medieval-style buildings housing some of the cities best eateries. Stop in for a slice at Pizzeria Ai Marmi, one of Rome's most famous pizza joints, or opt for a more decadent dinner at Spirito Di Vino—a historic restaurant which boasts traditional Italian slow food and an extravagant wine cellar. Stick around after dark to see Trastevere come to life as endless hidden bars pop-up throughout the streets. Top your day off with some people-watching in the piazza and a tipple from Freni e Frizioni, a mechanic workshop turned cocktail bar.
#4 Day Trip Out Of The City
If you're looking for a change of scenery, swap the city for a day trip out to the picturesque surrounds of central Italy. Within an hour's train ride from Rome you can explore the ancient city of Ostia Antica or head to the lakeside town of Bracciano. Further afield you'll find hot-spots like Naples and Florence, but our pick goes to Assisi—a countryside town in Umbria which boasts mouth-watering local eats and quaint cobbled streets. If you're down for a two-hour train ride, you can always tick off Pompeii or Pisa, but we would rather opt for the leisurely vibes of the Amalfi Coast or better yet, wine tasting in Tuscany.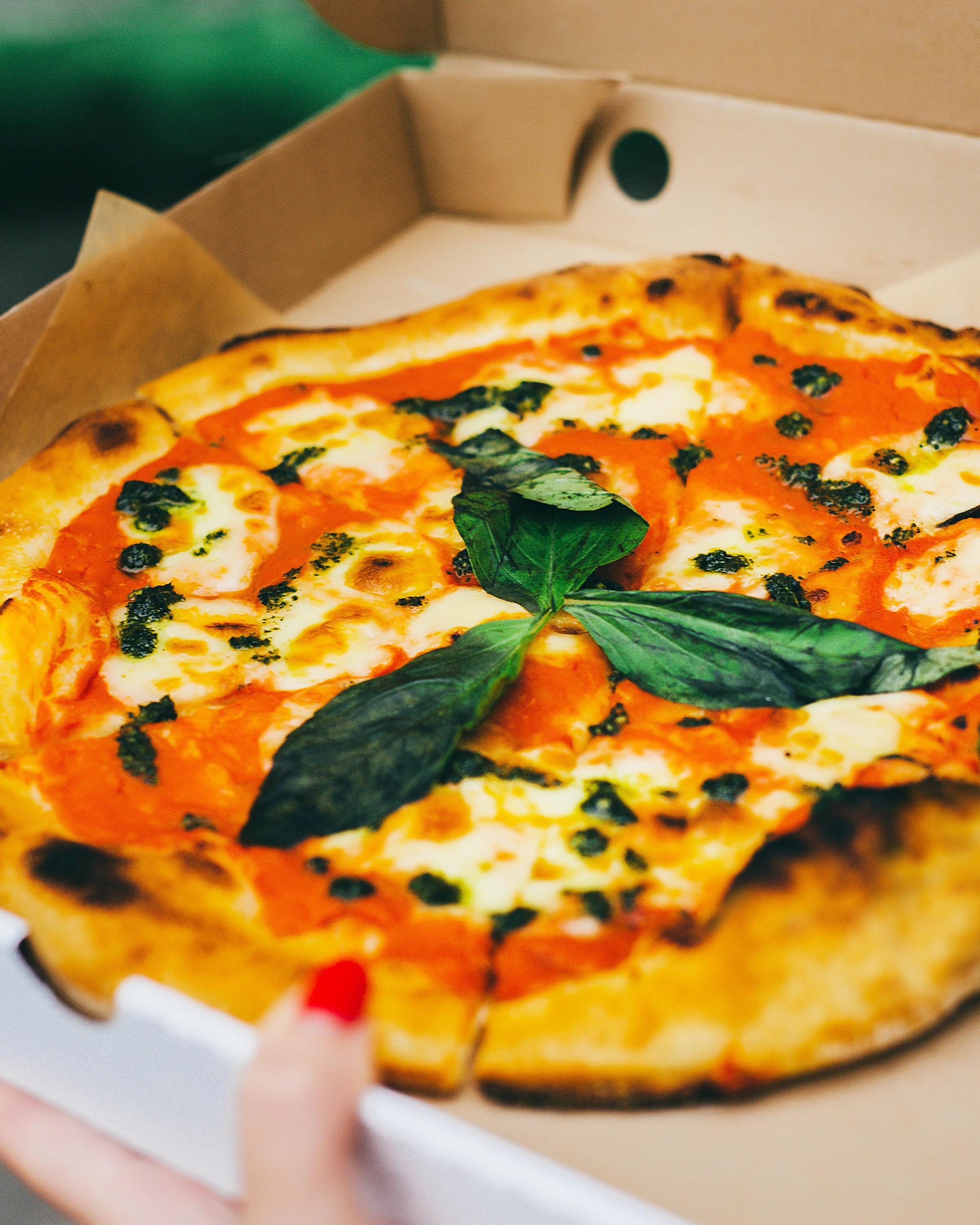 #5 Stroll And Eat With A Walking Food Tour
Undoubtedly one of the best travel activities is to hop on a local food tour. Luckily, Rome offers up some goodies in this space courtesy of Eating Europe. Their local guides are equally entertaining and knowledgeable and will help you find those hidden gems, as well as school you on the local cuisine. Wine-lovers can't go past the Rome Evening Food and Wine Stroll, where you'll explore picturesque streets and taste wines from across Italy with Master Sommelier, Marco Lori. Foodies must devour Trastevere Street Eats—we're talking deep-fried supplí, calzone's and of course—gelato. Alternatively, deep dive into Roman cuisine with a tasty twilight tour around Testaccio where you'll discover more than just pizza and pasta. Warning: come hungry.
#6 Stalk Street Art On A Vespa
Live your best Italian life riding through Rome on a Vespa. Choose your scooter (we're into the classic red number) and hit the city on a self-guided street art tour. Start off in the student neighbourhood of San Lorenzo, also known as the Brooklyn of Rome, where the walls are plastered in colourful works by local and international artists. Next up visit the MAAM, a meat factory turned contemporary art museum dedicated to modern installations and street art. Round out the day uncovering hidden gems throughout Ostiense and Tor Marancia, which boast extravagant murals climbing five-story high buildings.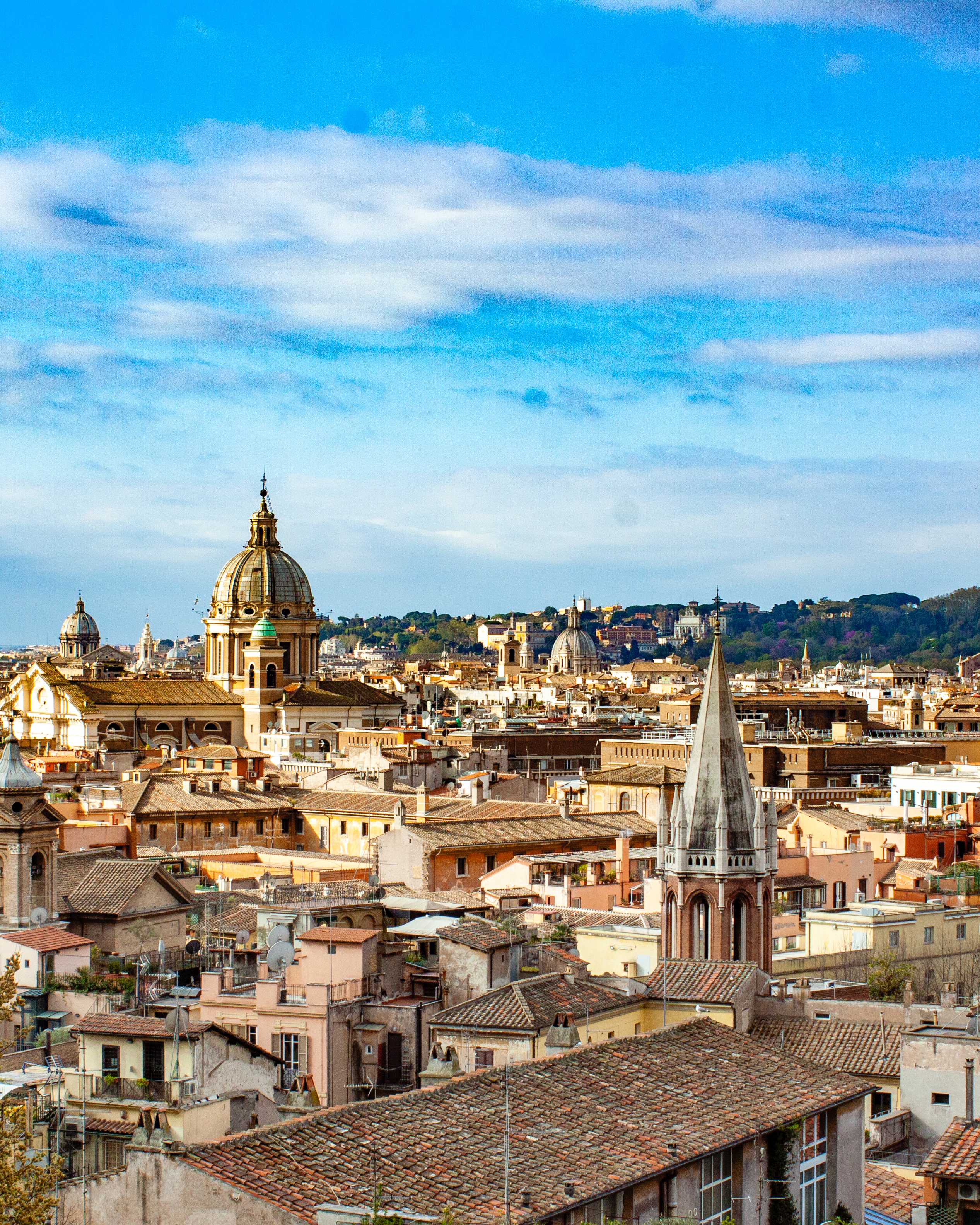 #7 Chase Jaw-Dropping Views
Nothing beats stunning panoramic views of a new city. Rome is known as being built on seven hills, so a variety of vistas are readily available—bonus points if you catch them at sunset when the evening light dances over the ancient buildings. Make your way up Gianicolo Hill and settle in for a sunset view over St Peter's Basilica before heading into the nearby Trastevere for an evening out. Alternatively, snag an epic 360° view during the day at II Vittoriano which features a panoramic platform atop the monument, overlooking Via del Corso through to the Piazza del Popolo.
#8 Explore This Hidden Fairytale Neighbourhood
Off the beaten path, you'll find Quartiere Coppedè—a secret gem tucked away in the Trieste district. Unknown to most tourists, this elaborate neighbourhood boasts a frenzy of architectural styles from Ancient Greek, Roman Baroque, Medieval and Art Nouveau. Basically, it's straight out of a fairytale book. We're talking details like an extravagant outdoor hanging chandelier, a fountain of frogs centred in the piazza and endless mosaics and frescoes.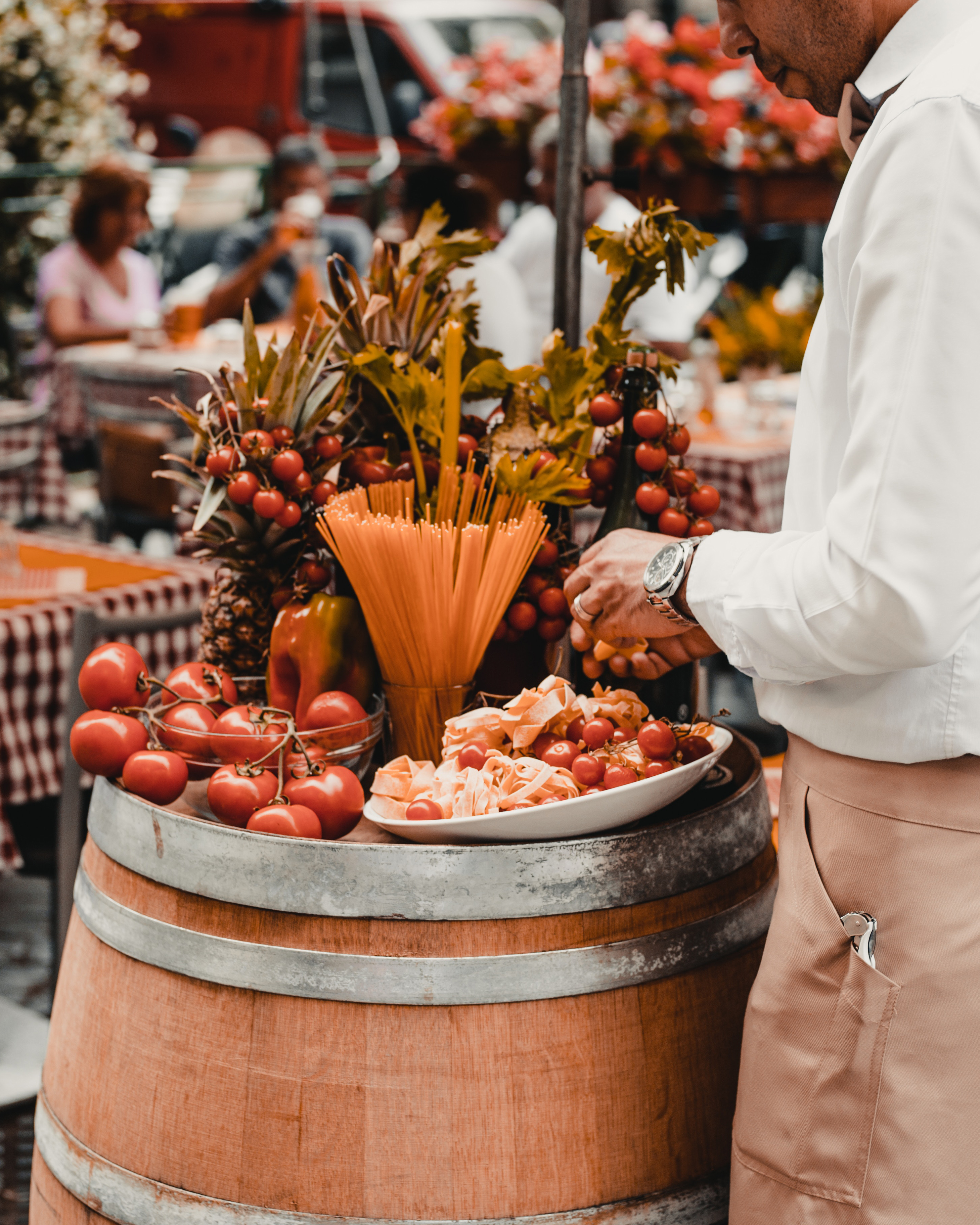 #9 Hit Up A Market…Or Three
If rummaging through racks of vintage treasures or sampling the freshest Italian fare is your vibe, we've got you covered. Campo dei Fiori is Rome's oldest market and hosts an array of foodie vendors like farmers produce and delicious baked goods every day from 6am to 2pm (except Sunday). Porta Portese Market is Rome's largest market, taking over Trastevere every Sunday from 5am to 2pm. If you're hunting down some designer cast-offs, spend a Sunday rummaging through the likes of Gucci and Armani at Borghetto Flaminio Market. Should you be hitting the city in high-season, the annual Lungo il Tevere festival sets up shop along the Tiber river, offering food, arts and crafts vendors as well as live entertainment all summer long. Count us in.
Dreaming of your Italian road trip? Why not hit up Sicily and devour these delicious foodie hotspots while you're at it.
Image Credit: John Todenn Castillo, Josh Hild, Aleksandr Rogozin, Faruk Kaymak, Willian West, Alexandra Gorn