A sprawling metropolis boasting a unique mix of tradition and cutting-edge technology, you need to send Seoul straight to the top of your travel hit list.
There's plenty to pack into your itinerary when visiting this 24-hour city, from bulgogi and soju to an electric clubbing scene and 'Gram-worthy hotel stays—so take make it easier for you, we've done the hard yards and picked our favourites.
Here are the best things to do in Seoul.
Things To Do
Go Bar-Hopping In Hongdae
An electric neon-soaked neighbourhood dotted with karaoke and K-pop bars, the vibes here are seriously cool. It's a popular hangout for uni students with a strong urban arts and indie music scene. You could step into any of the bars here and have a seriously good time, but if you're into planning ahead, check out Gopchang Jeongol for its 70s-inspired decor where they exclusively play Korean music. Another must-do is luxury karaoke bar, Su Noraebang where you can step into any of their themed rooms and sing your heart out.
Visit The Demilitarized Zone
The controversy around North Korea has risen, and so too has the curiosity of tourists around the secretive country. While in Seoul, you can take a half-day tour to visit the border at the Demilitarized Zone. Head to the Dora Observatory where you can see across the border to North Korea's fake town, Kijong-dong, built in the 1950s to lure South Koreans to defect and move across the border to North Korea. The experience is totally surreal—and serious business. Booking in advance is essential and be sure to follow your guide's instructions.
This round-trip shuttle bus tour is just $35 AUD per person, while this fully-guided tour will see you Imjingak Park, the Freedom Bridge, the Third Infiltration Tunnel and the DMZ Exhibition Hall.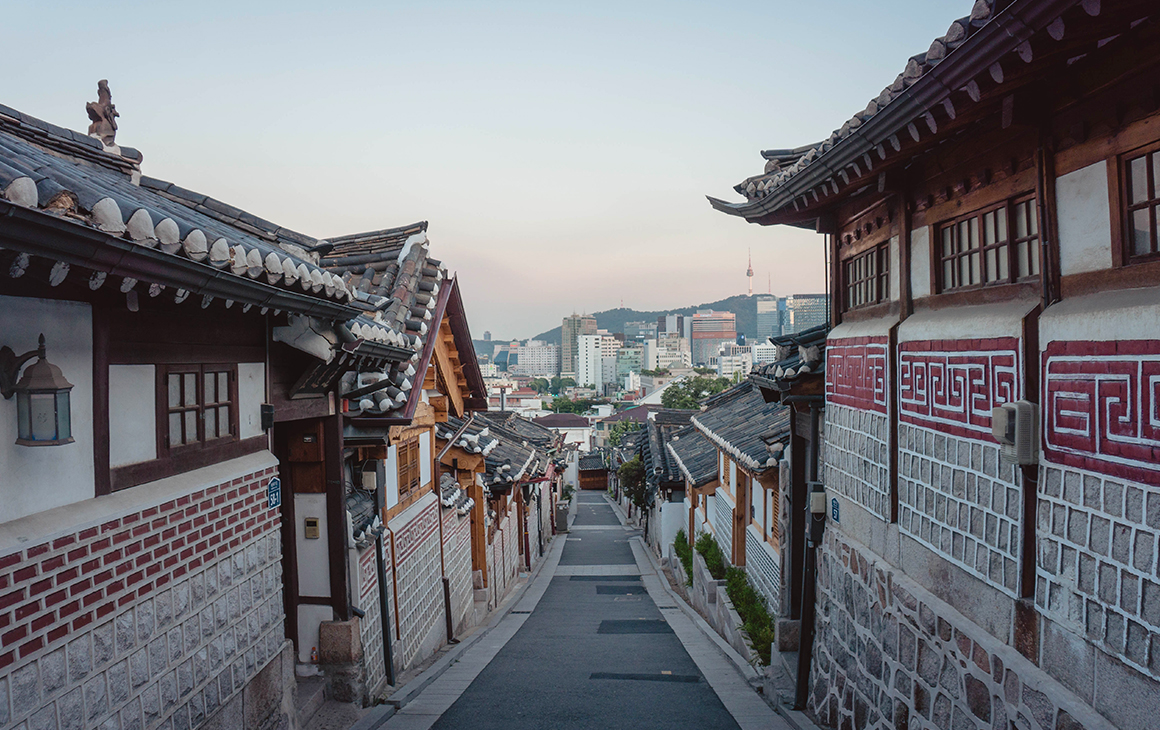 Step Back In Time At Bukchon Hanok Village
A historical neighbourhood in Seoul, Bukchon Hanok's pretty streets lined with traditional-style houses is well worth the visit. Spend your time here simply wandering between the alleyways and streets, tucking into a sweet Korean treat in any of the adorable cafes or shopping for a souvenir. This shopping tour is essential, and this $10 hanbok styling session will see you dress up in traditional Korean party get-up.
Check Out The Cheonggyecheon Stream
If you're chasing a slice of nature among the concrete highrises, head to Cheonggyecheon, Seoul's 11-kilometre stream and recreational space in the middle of the city. It's particularly pretty at night when the lights reflect off its surface, so taking a leisurely stroll before stepping off to grab dinner is highly recommended. If you're looking for one of the best things to do in Seoul, this is it.
Go Shopping In Gangnam
It's the neighbourhood that inspired the song, and it's where to go if you're ready to drop some cash. Gangnam literally means "south of the river", and it's an exclusive and wealthy district on the banks of the Han. There's plenty of department stores, shopping centres and luxury boutiques lining the streets but The COEX, an underground mall, is worth checking out for the library alone, where thousands of books line the floor-to-ceiling shelves.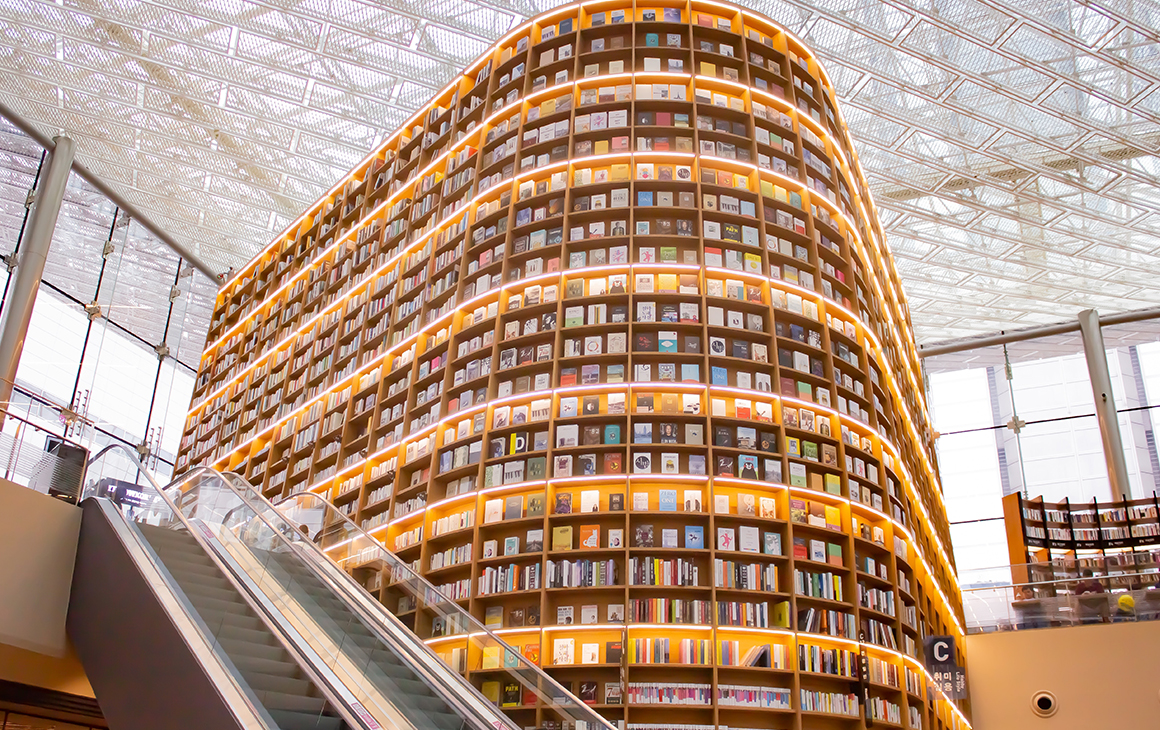 Grab Street Food At Insadong
Take half a day to wander around this quirky neighbourhood. The streets are packed with shops, tea houses, Korean barbeque and some of the best street food in all of Seoul. Keep an eye out for vendors slinging 'Kings Dessert' or 'Dragons Beard Candy'—16,000 strings of honey wrapped around your choice of almond, peanut or chocolate—trust us when we say you'll be back for more.
Where To Stay
KPOPSTAY
This is one of the coolest hostels in Seoul. At KPOPSTAY you can kick back on the terrace where they exclusively stream K-Pop. The rooms are sleek and streamlined with pod beds and a curtain to draw across for privacy. The hostel is located in the happening neighbourhood of Hongdae, where you'll have plenty of bars, restaurants, arts and flea markets at your fingertips.
L7 Hongdae
Another hotel located in the electric neighbourhood Hongdae, L7 Hongdae is the sleek, tech-forward type of hotel you'd expect to find in Seoul. It's a 4-star hotel (for a reasonable price) with a rooftop pool, restaurant and bar offering unbeatable views of the city and surrounding mountains. Cap off your days exploring the city with a tipple (or two) at the bar before heading down to your room.
Hotel Loft
This is a trendy cosmopolitan hotel located in Yeongdeungpo-gu, just a five-minute walk from Dangsan Subway Station. The aesthetics are New York-style loft suites with exposed brick, metal spiral staircases, and art-deco tiling. If you're the type of person who chooses their hotel stay based on its 'Gram potential, then Hotel Loft is for you.
Where To Eat
Maple Tree House
Bulgogi isn't difficult to find in Seoul, though Maple Tree House arguably serves the best. A glamorous Korean barbeque restaurant in glitzy Gangnam, here you'll dine on life-changing bulgogi.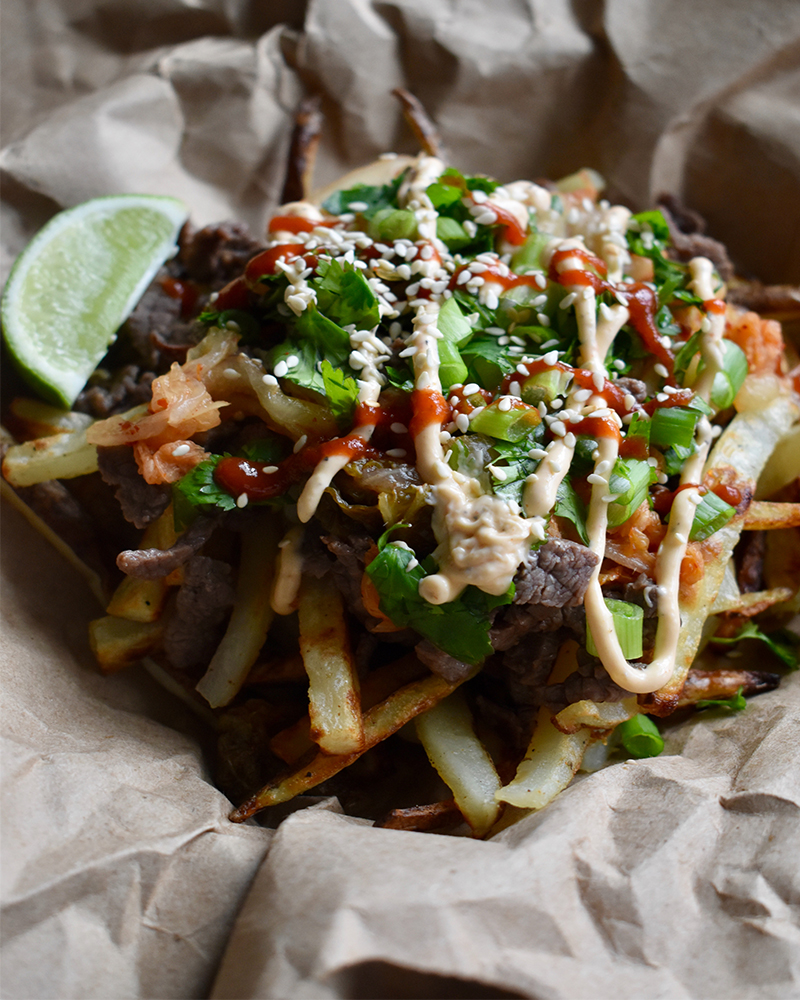 Mirak Chicken
Forget Kentucky Fried Chicken, Korea's KFC is the next best thing. Head to Mirak Chicken in Gwanghwamun fwhere they serve three types of chicken: crispy, marinated and garlic-topped. At Mirak you'll come for the chicken and stay for the cheap beers.
Batjang
Tucked away in Myeong-dong, Batjang is well-known for quality Korean meat and barbeque. Here you'll cook your own meat on a mini grill and thanks to the long bar, it's the perfect place to meet solo travellers and get chatting while you grill and sip soju.
Where To Drink
Rooftop Kloud
Located on the top floor of the Mercure Ambassador Hotel, this is the place to be for drinks with a view in Seoul. Rooftop Kloud is fancy without being pretentious. Order the sorbet and melted macaroon cocktail and kick back to watch as the sun fall behind the glimmering skyscrapers.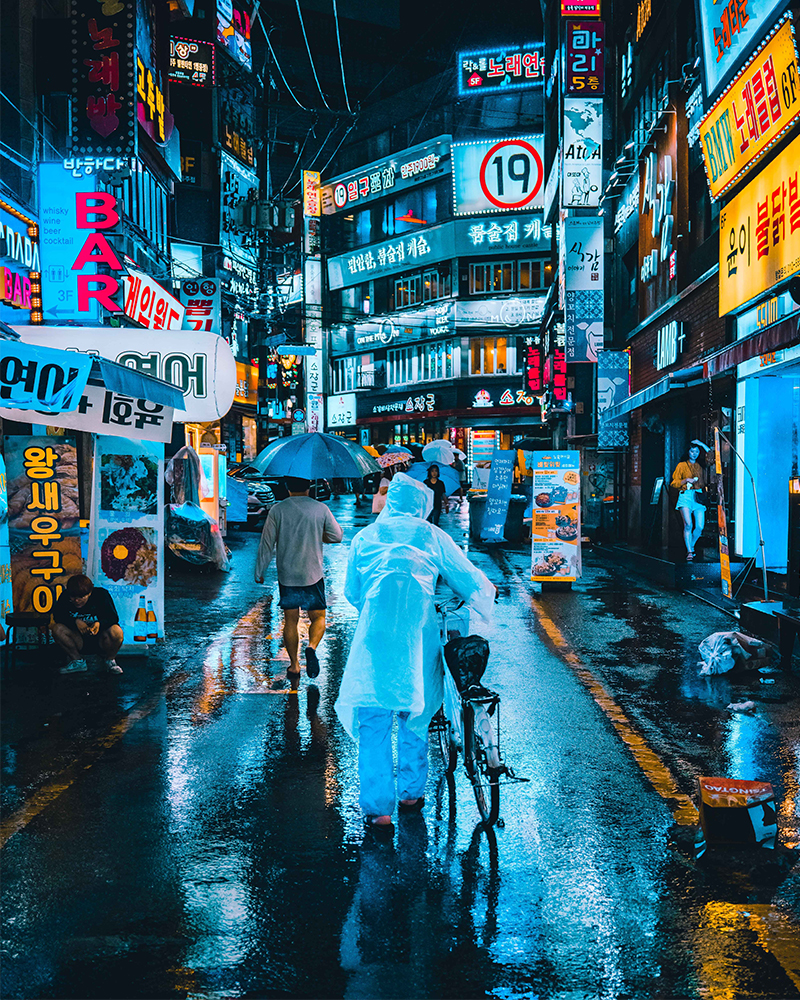 Soap Seoul
If you're keen to hit the clubs, check out Soap Seoul in Itaewon. There's an impressive rotation of well-known DJs that play at this two-storey neon-soaked club. Soap Seoul has two dancefloors (the bottom floor is more relaxed), a bar, and a few sofas with bottle-service. Come here to experience the city that never sleeps.
Prost
Located in Itaewon and Yongsan-gu, Prost is a club-meets-bar vibe with DJ's spinning seven nights a week. Along with amazing cocktails and craft beers, this bar is also slinging incredible steaks and burgers. You'll never want to leave.
Once you've ticked these off the list, check out our guides to Kuala Lumpur and Hong Kong.
Editor's note: Urban List editors independently select and write about stuff we love and think you'll like too. Urban List has affiliate partnerships, so we get revenue from your purchase.
Image Credit: Steven Roe, Yeo Khee, Jahan Hussain, Luke Johnson