We are very fortunate in Australia to experience a generous portion of Vietnamese culture. Just head to Cabramatta in Sydney's west, the south Brisbane suburb of Inala, or drive a mere half an hour south-east of Melbourne to Springvale, and salty wafts of pho will have you salivating long before you step inside the bustling restaurants. But head to these locations during the Vietnamese Lunar Celebration of Tet and you will start to appreciate incredible food is just but one part of a rich culture, a unique form of spirituality at its core. If you haven't made your way to this incredible part of the world, add it to the top of your hit list.
To make your trip even more memorable, here's our first timer's guide to Vietnam, as told by a local.
Scope Out Saigon
The clash of the old and new worlds of Vietnam is truly on show in Saigon. The chaos here is intoxicating, as endless schools of motorbikes swim in and out of traffic on autopilot, giant posters of the white-bearded Ho Chi Minh, Vietnam's revered former leader, standing proudly in the background.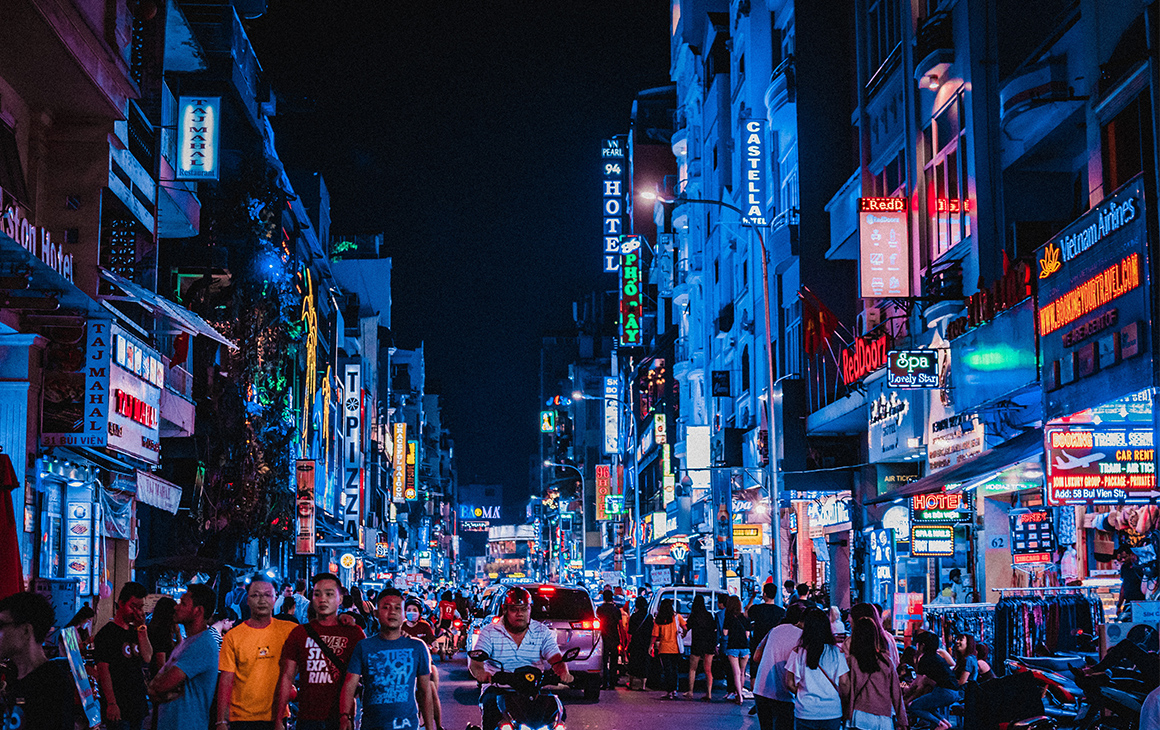 Where To Eat
Den Long
Den Long is located among the mayhem of District One and serves traditional Vietnamese cuisine in a home-cooked fashion. The grilled shrimp with spicy chilli salt will leave your taste buds tingling, while the tender, juicy, baby pork ribs with lemongrass will have you licking your lips long after you leave this street-side sanctuary.
Where To Drink
Acoustic Bar
Acoustic Bar does not serve high-class cocktails crafted by the city's best mixologists. It does, however, offer Saigon's best live music experience and traditional cocktails with an extra kick. Acoustic Bar is located down a back alley in District Three, but don't be unnerved by the dodgy-looking entrance. Once you step inside the secret back door, you will be treated to Vietnam's top musicians rocking out to both original songs and old-school classics. Get there early to grab a seat, as the place is heaving by the time the first band kicks off at 9pm.
What To Do
Rooftop Yoga Saigon
The best time to inhale slowly, stretch your arms to the heavens, and soak in 360-degree views of the Saigon skyline is during a sunrise yoga session at Rooftop Yoga Saigon. The experience feels almost surreal, as you perform your downward facing dogs on a luscious grassed area overlooking a replica of the Notre Dame Cathedral among the mishmash of ramshackle apartment blocks and restaurants.
Where To Stay
The Myst Dong Khoi
In our opinion, the only place to stay in Saigon is the alluring riverside hotel The Myst Dong Khoi. When you enter the lobby, you feel as though you've stepped into a private gallery adorned with ancient Vietnamese artefacts. The opulent rooms with polished wooden floors transport you to the Saigon of old, while providing the modern luxuries we have grown so accustomed to. The Myst Dong Khoi is just a short stroll to the riverfront and a stone's throw from Nguyễn Huệ Walking Street with its upmarket bars and boutiques.
For more ideas for Ho Chi Minh, head over here.
Hop Over To Hoi An
Hoi An is the perfect destination to destress after the whirlwind that is Saigon. Speak to any traveller making their way across Vietnam and Hoi An will often top their list of favourite destinations.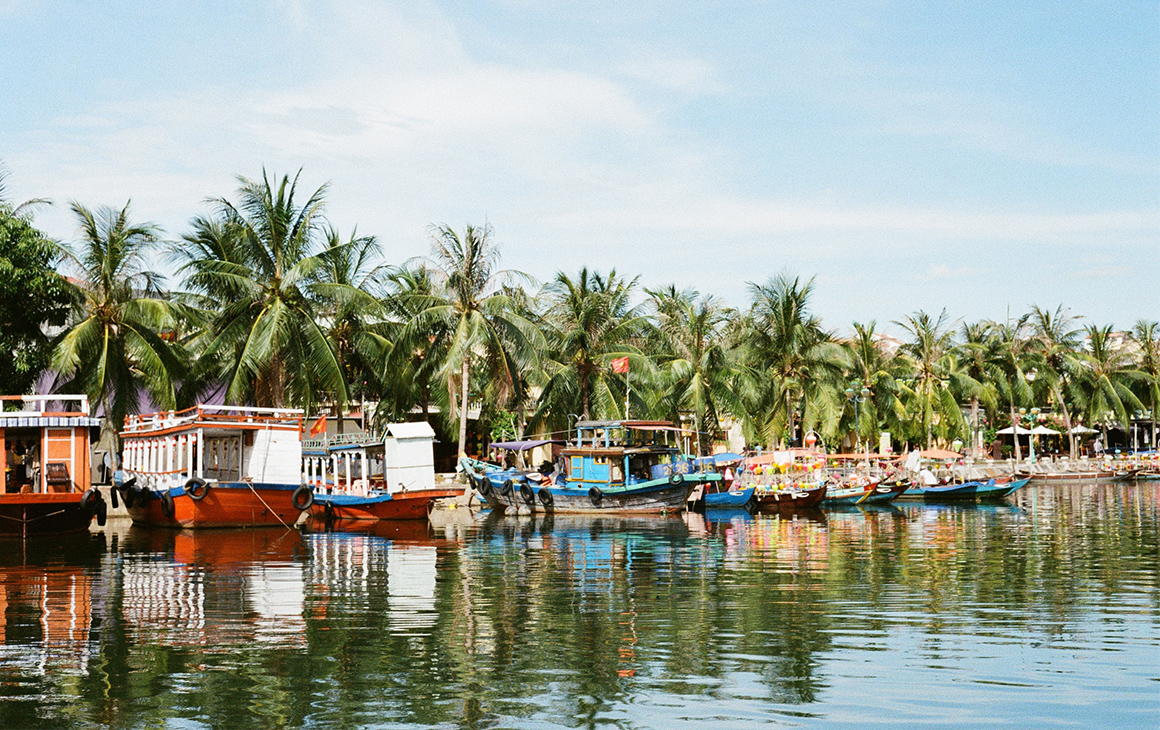 Where To Eat
Voi's Kitchen & Bar
Voi's Kitchen & Bar is a hidden gem the locals want to keep for themselves. The restaurant is run by husband and wife team Moe and Linh, who spent many years trialling hundreds of recipes using traditional Vietnamese ingredients and local produce, before curating a tantalising menu where making a wrong decision just isn't possible. Our tip? You must try the signature spring rolls. These heavenly parcels are crammed with cucumber, pineapple, chicken, beefcake, rice noodles and tofu, with a delectable sweet and sour sauce on the side for dipping.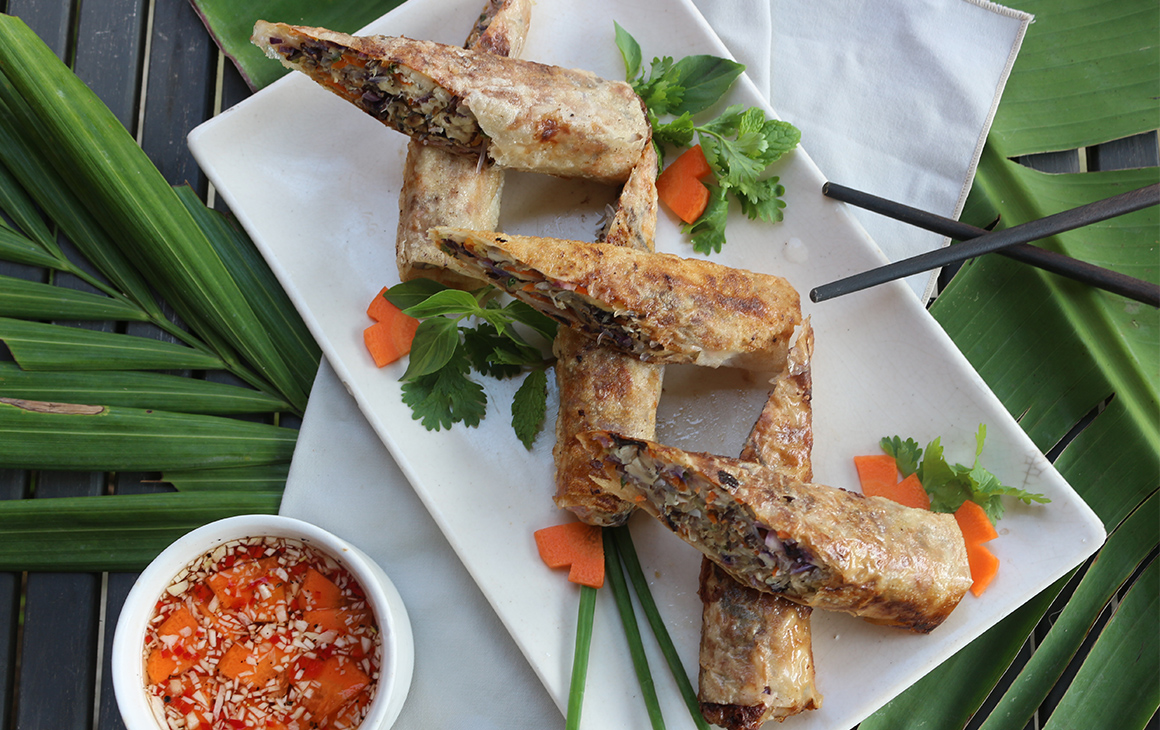 Where to drink
Salt Pub
On the edge of An Bang beach, a glorious stretch of white sand as far as the eye can see, the famous Cham island humming in the distance, is Salt Pub. Here, groups of travellers from around the world lounge on deck chairs and bask in the sunshine just metres from the glistening green water. Salt Pub has something for everyone. Waiters in white uniforms carry trays of frosty Huda beers, ice-cold bottles of rose, and jugs of fresh watermelon and pineapple juice to thirsty guests sinking into lounge cushions beneath tiki-style gazebos.
What To Do
Shop At Duc Minh Tailor
Hoi An is a shopaholics paradise. Travellers from across the globe pack extra suitcases for the sole purpose of visiting Hoi An, which they gleefully jam with tailored suits, silk gowns, and more shoes than Carrie Bradshaw. The choice of tailors can be daunting, even for the most battle-hardened shoppers, so we spoke to the locals and most came back with the same answer "Go and see Mr Minh." You won't find Mr Minh's address on Google, as his business thrives on reputation alone. Don't despair we have the address: 62 Phan Tinh Street, Cua Dai Beach. Mr Minh will have you strutting the streets of Australia looking like a high-powered fashionista in no time, and for a fraction of the price.
For more ideas for Hoi An, head over here.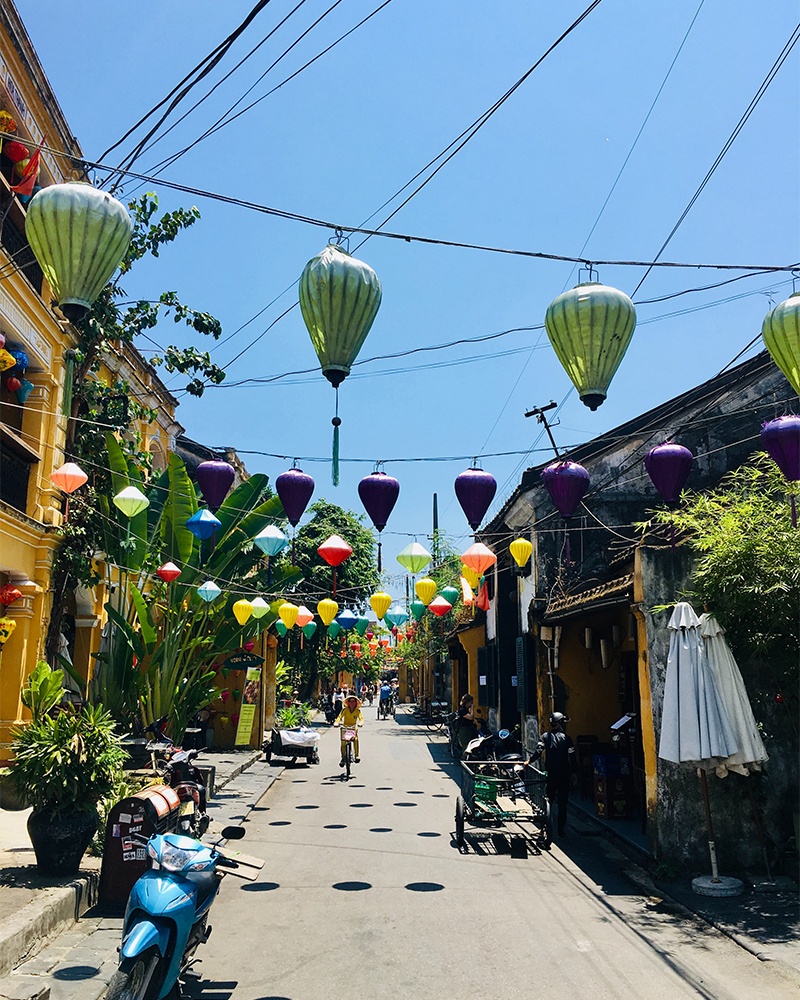 Where To Stay
Beachside Boutique Resort
Right across the road from Salt Pub is the Beachside Boutique Resort, where guests have the option to stay in single rooms, twin-houses, or deluxe villas, each with their own unique vibe and charm. The resort offers a taste of luxury, while still retaining that beachy vibe. And the resort pool is the perfect place to unwind with a good book and a few drinks on a sunny afternoon.
Soak Up The Culture Of Hue
Formerly the imperial capital of Vietnam, Hue is the destination you must travel to experience ancient Vietnamese culture at its peak. The best piece of advice we can offer here is, DO NOT FLY TO HUE. If you do, you will miss out on some of Vietnam's most dazzling beaches and enchanting countryside. Hitch a ride from Hoi An to Hue—the drivers know all the secret spots for the Insta-mad travellers to get their fix. Clear your phone memory, as you will be transfixed by the sweeping views of the ocean to the right and endless acres of vibrant green countryside to the left, as you descend Hai Van Pass with a jeep-load of your best mates.

Where To Eat
Bun Bo O Phuong
Many of you will be scratching your heads asking when the bloody hell we are going to mention the best places to slurp pho until your bellies burst. Decent pho can be found on most streets in Vietnam, so we will leave that to you. The dish you must try in Hue is pho's more flavoursome cousin Bun Bo Hue. The broth of Bun bo Hue has a reddish tinge from the addition of annatto and shrimp paste. Like pho, the soup starts with pork and beef bones and finishes the job with a couple of delicious inclusions like crab balls, sliced brisket and, in some cases, squares of congealed pig's blood. Head over to Bun Bo O Phuong at No 24, Nguyen Khuyen Street, Hue City to get your fix.
Where To Drink
Don't. The nightlife in Hue is on par with Sydney's Kings Cross minus the soulless developments and strip clubs with for lease signs staring glumly from the windows. The bars all look the same and pipe out questionable Vietnamese trance music at an ungodly volume. After dinner, get a good night's sleep, for the next day could be the highlight of your trip.
What To Do
Motorbike Tour
Weaving through the narrow alley-ways of Hue on the back of a motorbike to check out the historical sites can be precarious. Fortunately, we know a bloke who drives like a pro and has a memory like an elephant. Mr. Thanh from Wide Eyed Tours is a former history teacher from Hue University and, we daresay, has more knowledge of the city than anyone in Vietnam. He also has access to clandestine locations in Hue others do not. If you press him on why this is, he will reply, "I'm in the local mafia," tongue firmly in cheek. Mr. Thanh isn't your average tour-guide. Atop the city's main citadel overlooking a moat of lily-pads and lotus flowers, he welled up with tears when describing the men and women who have died in the astonishing number of wars Vietnam has suffered through over the centuries. He explains the rich history of Hue with candour, but also brings levity to the experience with side-splitting jokes.
For more ideas for Hue, head over here.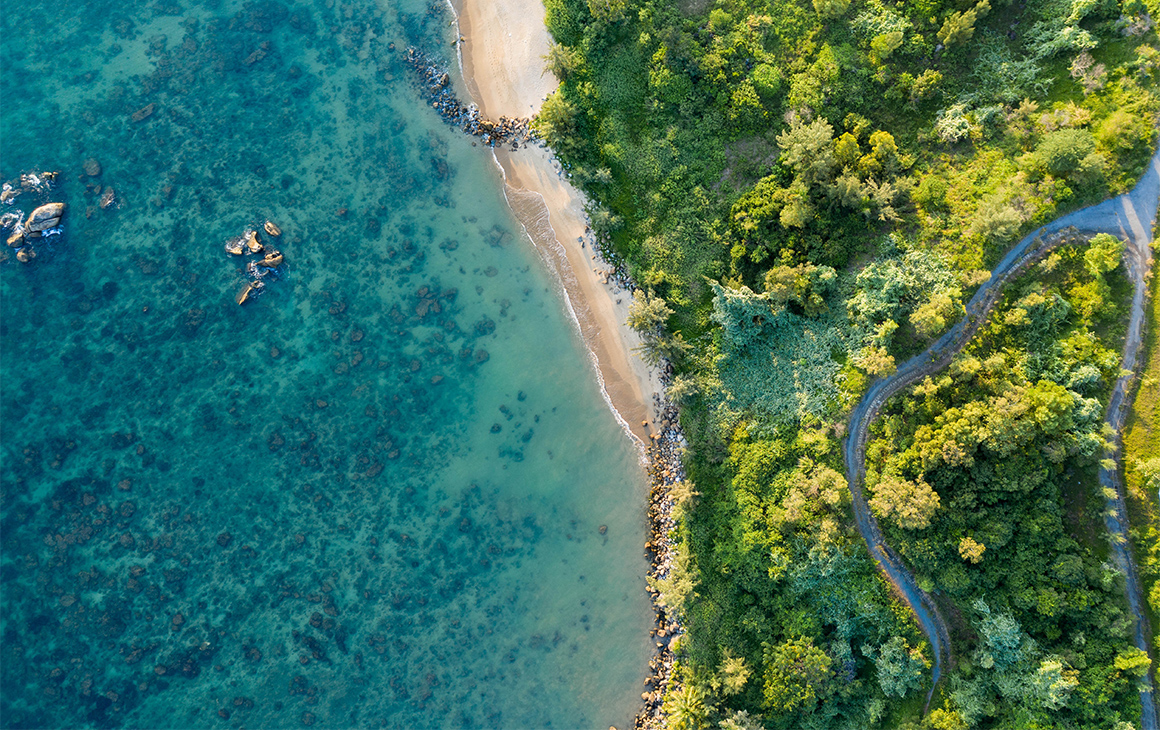 Where To Stay
Hue has its fair share of four and four and a half star hotels, but there is a flashpackers in town that should get your seal of approval. Vietnam Backpacker Hostels is housed in a gorgeous French colonial building with sweeping verandahs and a downstairs bar where the friendly staff serve up local beers and very decent pub grub. The dorms will change your opinion on backpacker hostels, with double bunk beds, huge lockers and sparkling clean bathrooms with damn good shower pressure.
Get Lost In Hanoi
Hanoi is the capital of Vietnam and the country's second-largest city after Saigon. The two major cities are like stepping into different worlds and have a rivalry similar to that of Melbourne VS Sydney. Hanoi boasts ancient pagodas, museums, and well-preserved colonial buildings.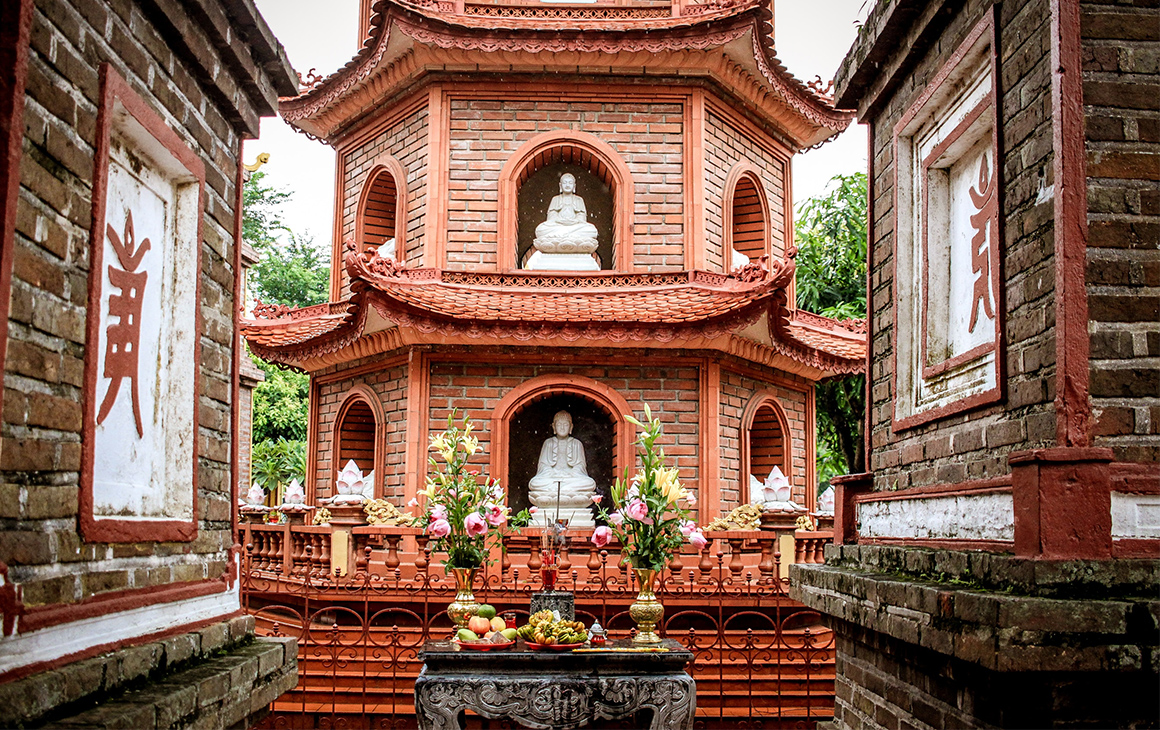 Where To Eat
Hanoi Food Culture
Tucked away in a back alley in the heart of the old quarter, Hanoi Food Culture vies for the title of the city's favourite restaurant. It's worth coming here just to check out the rustic-charm of the vintage French villa, but we guarantee you will stay for the food. The beef papaya salad with shrimp cracker is a standout among a very impressive menu.
What To Do
Train Street
We could tell you to visit the majestic Ha Long Bay like every other travel guide, but then you'd miss the speeding train barreling through a neighbourhood street just centimetres from people's homes. No joke. Welcome to Hanoi's Train Street. Few experiences like this exist in the world, where local children play hopscotch on the train tracks, men tinker with their motorbikes, families do the washing, before suddenly vanishing indoors as a wicked rumbling starts to build in the distance. Then, as the rumbling builds to a roar, a silver dragon comes thundering down the street, rattling the windows of the apartments blocks, cafes and bars. To find train street enter Ngo 224 Le Duan into Google maps. The train comes by at 11.30am or 3.20pm on weekends, and 6am or 7pm Monday to Friday.
For more ideas for Hanoi, head over here.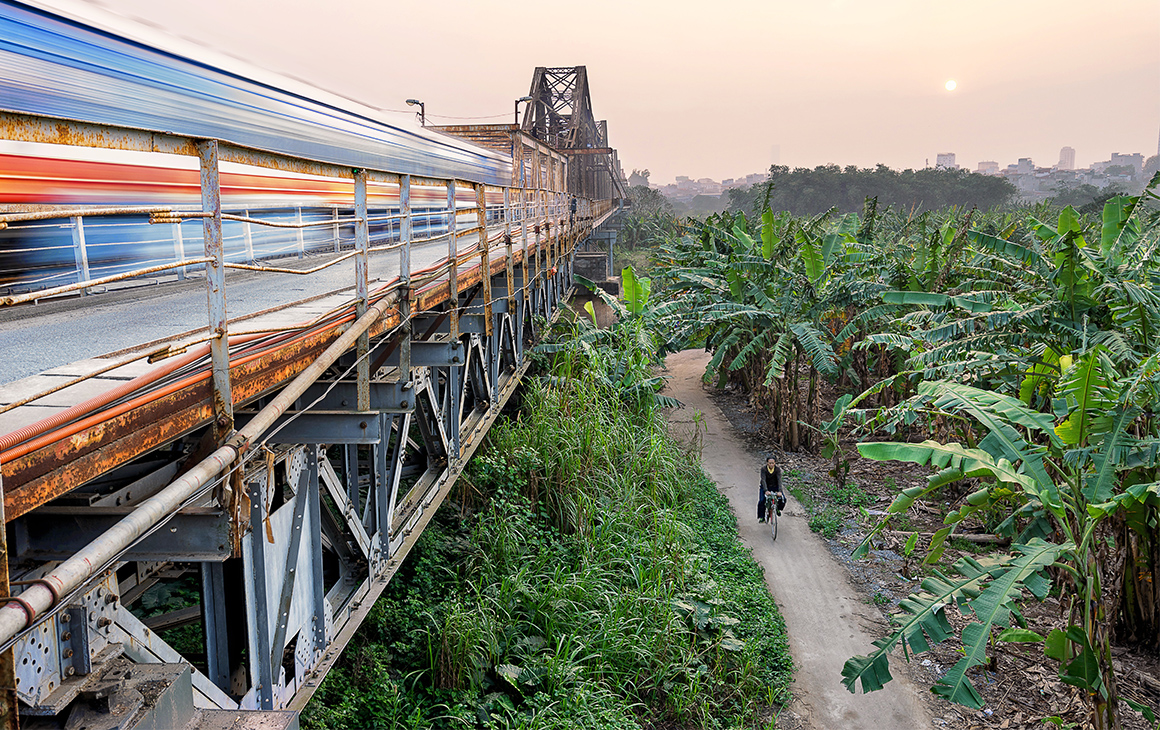 Where To Stay
One of the most breathtaking views of Hanoi can be enjoyed from the exquisite rooftop bar of La Siesta Hotel. This elegant boutique hotel is located in the middle of Hanoi's Old Quarter. The rooms are lavish, the staff are endlessly helpful, and the decor of the lobby with its wrought-iron furniture, dark-wood panelling, and classic artwork, makes you feel as though you have stepped into an old-world library.
Need more holiday inspo? Check out this island retreat where you can swim with turtles.
Editor's note: Urban List editors independently select and write about stuff we love and think you'll like too. Urban List has affiliate partnerships, so we get revenue from your purchase.
Image Credit: Georgios Domouchtsidis, Edward Zhao, Jil Beckmann, Mae Mu, Kiril Dobrev, Voi's Kitchen & Bar, Frida Aguilar Estrada, Hoach Le Dinh, Leon Wong