If you have eyes, ears and an Instagram account, chances are you've heard about Puglia in Southern Italy.
Sitting pretty in the heel of the boot that is Italy, Puglia is famous for its incredible beaches, dramatic landscapes, UNESCO sites and of course, the world-class food. It's fast becoming a hotspot among travellers, so we'd recommend getting there soon before the crowds start taking over.
Here are six reasons you need to add Puglia to your European summer holiday.
#1 Grotta Palazzese
Grotta Palazzese isn't just one of the most amazing restaurants in Puglia, it's one of the most amazing restaurants in the world, so if you happen to be in Puglia you'll want to make a booking. Set in a natural cave on a cliff overlooking the Adriatic Sea in Polignano a Mare, it's probably one of the most magnificent places you'll ever eat a meal. Open during summer for lunch and dinner, we'd recommend you book early to nab yourself a reservation that will allow you to arrive while it's still light outside, so you can take in the sunset—aim for 7.30pm. As for the food, there is an a la carte menu but we say live like the royalty you are and splurge on one of the tasting menus; the food is just as good as the views.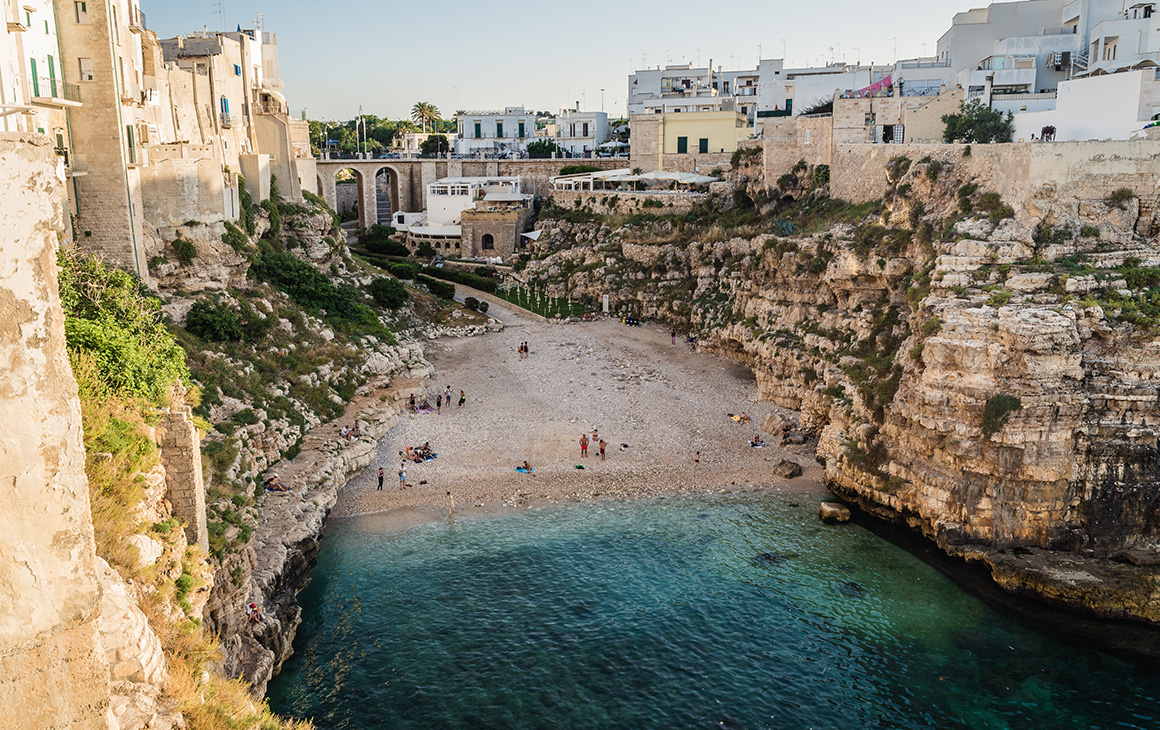 #2 Polignano A Mare
Polignano a Mare is one of the more well-known towns in Puglia but it's also one of the best. With world-class food and some of the most beautiful beaches, you'll be planning your next trip there before you've even left. You can't go to Polignano A Mare and not make a beeline for the institution that is Mago del Gelato, so put that right at the top of your list. You'll want to stuff yourself full of gelato, but remember to also try the Cafe Specialle; coffee and lemon might sound a bit strange to you, but it just works. Once you're full of gelato and coffee, it's time to find your own little bay, or 'cala', to relax on. Cala Fetente and Cala Paura will not disappoint.
#3 Ostuni | The White City
This brilliant whitewashed city can't be missed when in Puglia. A labyrinth of alleyways and staircases that you could (and should) spend hours exploring. You'll discover something new every time you step foot in the Centro Storico (the old town) so try not to plan too much and just enjoy stumbling upon tiny trattorias and osterias that will dish up mind-blowing meals. Having said that, we can't talk about Ostuni without recommending Osteria del Tempo Perso. It's just a stone's throw away from the beautiful cathedral and the ambience—it is set in a cave—is almost as amazing as the authentic Puglian food. While you're in Ostuni, be sure to check out the nearby village of Cisternino to try 'le bombette di Cisternino'. The butchers in town set up a barbeque and a few tables and cook up the most drool-worthy bombette—pork neck—you'll ever eat.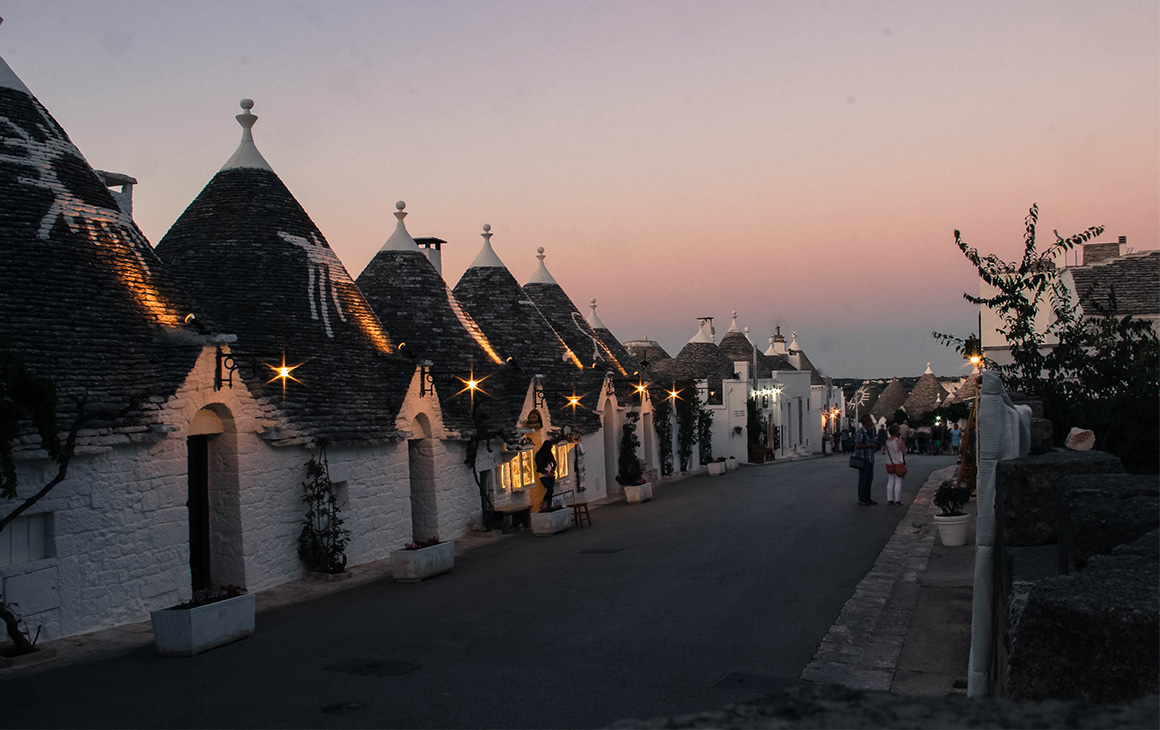 #4 Castellana Grotte
You can't go to Puglia without visiting a few caves, so make sure Castellana Grotte is on your list. While you're there, don't miss Osteria del Caroseno for an unforgettable feed. About a 30-minute drive from Castellana Grotte is Trulli di Alberobello and you'll want to make a quick pitstop here too. It's a UNESCO site with some of the most beautiful old houses in all of Puglia. If you're still hungry when you get there, check out La Cantina.
#5 Gallipoli
The old town of Gallipoli is picturesque and the perfect place to base yourself for a couple of nights in the South West region of Puglia. It's a small fishing village so you can expect deliciously fresh seafood on just about every menu in town—sea urchins are the specialty—and you'll experience some magical sunsets here. Spend a day relaxing on Spiaggia della Purita (the city beach) after a morning stroll around the perimeter of the island and a coffee or two at one of the waterfront cafes. When your tummy starts to rumble, head to Blue Salento Lounge or Il Portolano for an Italian feast like no other.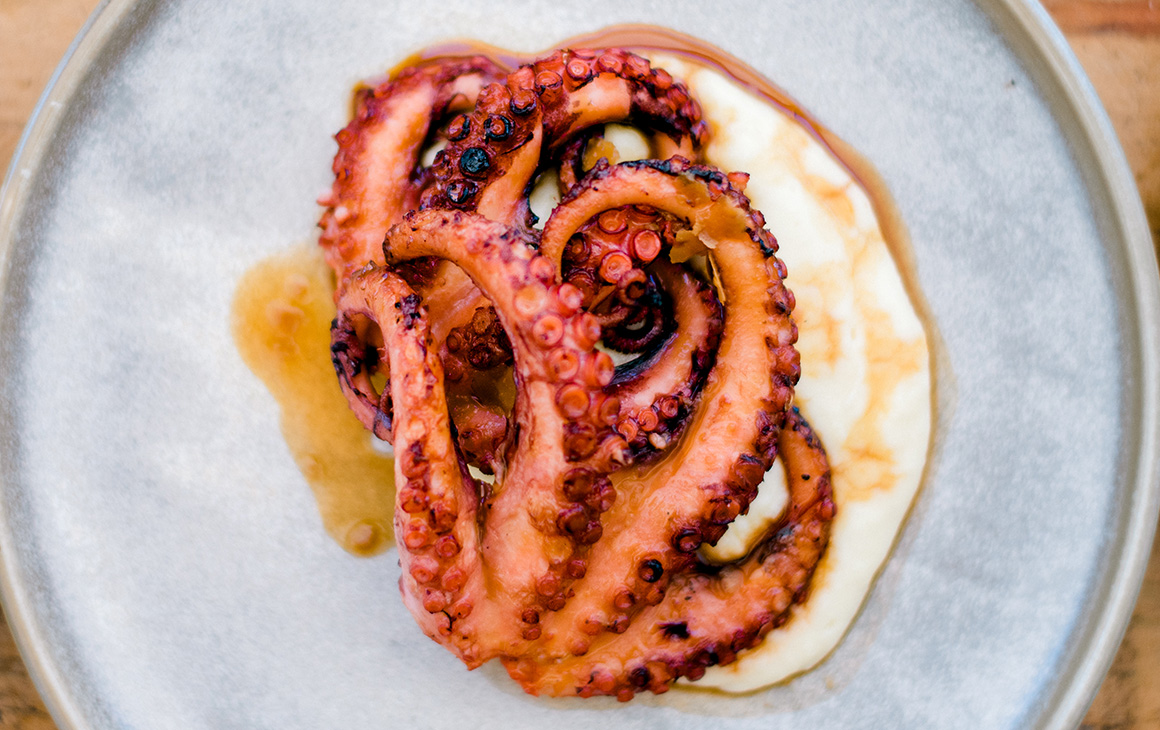 #6 Monopoli
It's hard to pick just one spot to base yourself in Puglia, but if we had to choose one, Monopoli would be it. It's a little less touristy than some of the more well-known towns, but only a short drive from Polignano a Mare and Otsuni, as well as plenty of wineries and stunning spiaggi (beaches carved out of rock). In Monopoli itself, Don Ferrante is a magical spot for dinner—an ancient fortress which has been converted into a hotel and restaurant on the cliffs of Monopoli.
Image Credit: Mariano Colombotto, Giulia Gasperini, Urban Peklar, Caterina Bruzzone