No doubt you've spent plenty of weekends on the Gold Coast, and even made the trek to Noosa more than a couple of times—but what about the Scenic Rim? This foodie and adventure paradise is barely more than an hour from Brisbane city, and is the place to find endless wineries, local foodie hot spots, epic hikes, stunning scenery and one-of-a-kind staycation options you thought you could only find by heading interstate. Plus, it was just named one of the world's hottest destinations to visit in 2022 by Lonely Planet—so it's about time you visited.
So next time you've got an empty weekend, forget heading for Noosa or interstate and jump in the car instead—we've planned your ultimate 48-hour itinerary for the Scenic Rim.
Friday
Check in to Pether's Rainforest Retreat
You're going to want to ditch work nice and early on Friday (just go to lunch and never return) to beat the traffic and make the most of a stay at Pether's Rainforest Retreat. Tucked away in five acres of lush rainforest on Mt Tamborine, you'll be staying in a luxurious (and uber private) treehouse with one entirely glass wall that looks straight out to the greenery beyond. When you tire of the view (never), you can sink blissfully into your private spa either before or after an intimate three-course dinner in the restaurant just a boardwalk away. In a word—incredible.
Saturday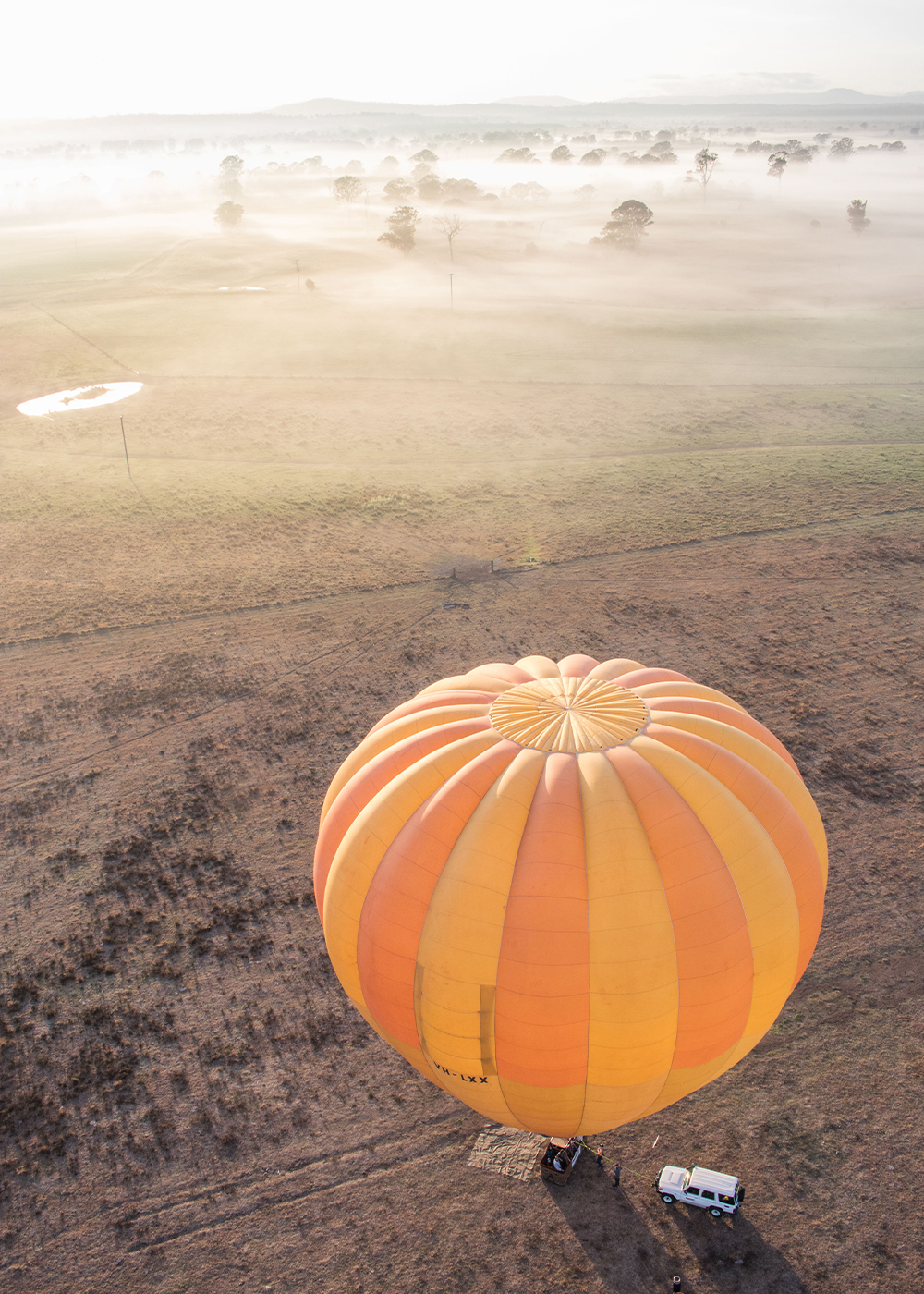 Take to the skies in a hot air balloon
Set your alarm for 4am—we know, it's a tough ask to leave the king-size bed, but trust us, it's worth it. The guides on this hot air balloon tour will pick you up from nearby Canungra for an early morning balloon sail over the gorgeous Gold Coast hinterland. Hope you're not scared of heights, because these balloons soar up to 5000ft high, meaning you get a spectacular view of the farmlands and rolling hills below. Afterwards, a champagne breakfast at O'Reilly's Vineyard will help settle any shaky nerves.
Walk an alpaca
Don't race away from O'Reilly's Vineyard as soon as you've had your fill at the buffet—there's a woolly new friend to meet just across the way, with resident alpacas to feed or take for a stroll. Yep, you can walk an alpaca. Life goal ticked, and you didn't have to fly to South America. You can even take them on a picnic with you—where the hell do we sign up?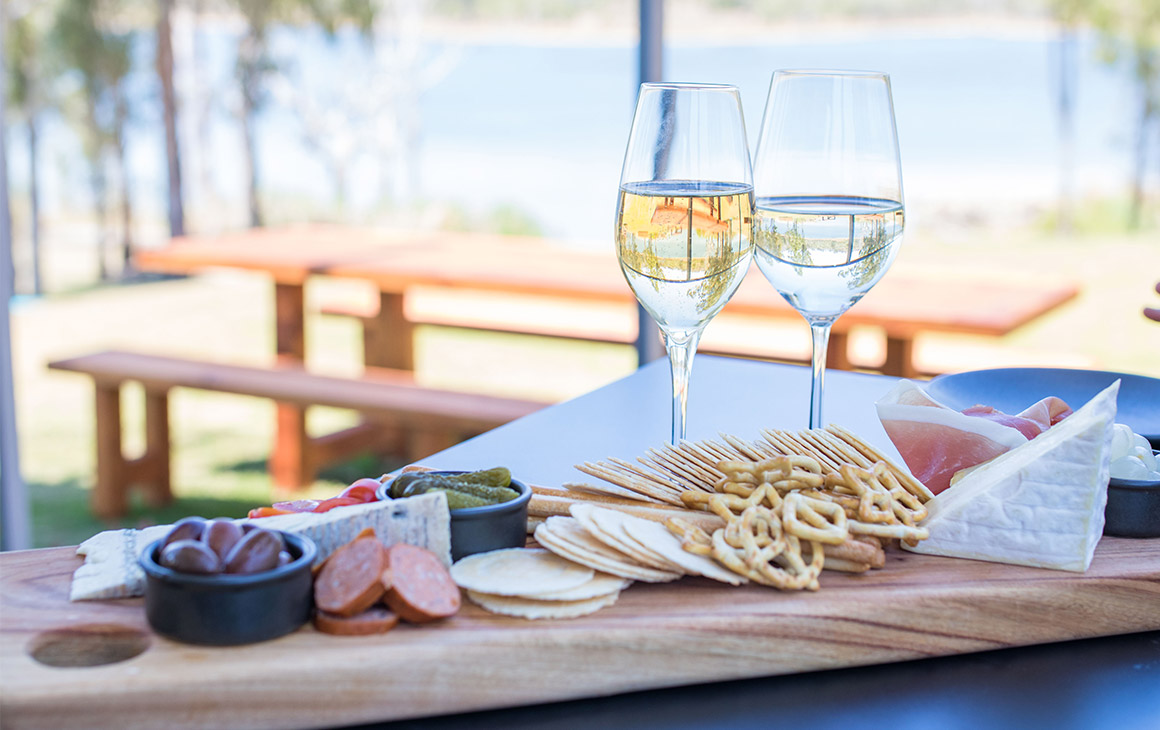 Go wine tasting
Did you know there's dozens of wineries within driving distance of Brisbane? Some of the best are found in the Scenic Rim, like The Overflow Estate 1895 and Bunjurgen Estate Vineyard. Stop in at The Overflow Estate 1895 first, where you'll find a gorgeous restaurant and tasting bar perched on the edge of picturesque Lake Wyaralong. Sample your way through the winery's latest drops before choosing your favourite and savouring it over an epic cheeseboard overlooking the lake. Next up, a yarn with David McMaugh while you taste a few of his wines and infamous Verjuice under a jacaranda tree right by the Bunjurgen Estate Vineyard. If you're lucky, he'll even show you the vines where the grapes came from.

Set Up Camp at Ketchup's Bank
For anyone who likes the idea of camping, but not the whole setting up a tent and leaving wi-fi behind part, Ketchup's Bank Glamping is for you. A fully kitted out luxury eco tent (that is honestly better than a three-star hotel) awaits you, complete with a plush bed, en suite bathroom, fridge, gas BBQ, fire pit and everything else you could possibly need. Heck, there's even a hammock and a yoga mat. You'll be given goodies for an epic BBQ dinner, marshmallows for roasting on the fire and a tasty breakfast basket, plus feed for the local wallabies. We could go on and on—but we'll let you discover the Rim's best kept secret for yourself.
Sunday
Try Camel Gelato
After you've spent a long leisurely morning meeting the wallabies and taking in the sunrise at Ketchup's (or maybe you got up early for a hike?), it's time to unwillingly depart, but cheer up—there's gelato waiting. Make it to Summer Land Camels by 11am for a tour of this one-of-a-kind dairy—where the milk comes not from cows, but camels. A lactose and milk-protein free alternative, it's also been shown to help with eczema and gut problems, not to mention these guys are saving camels from outback Australia in droves. After the tour, you can sample camel gelato, camel cheese and even a camel milkshake.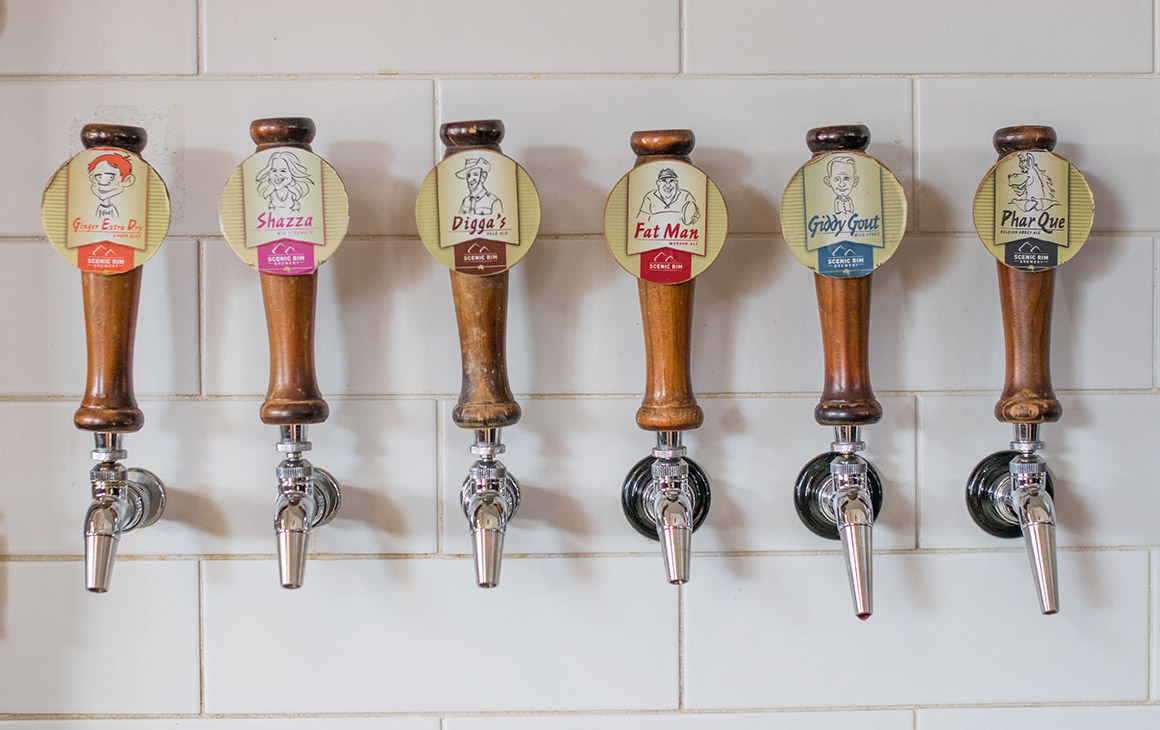 Sample Craft Brews
Head back down the road to the tiny town of Mt Alford where you'll find the Scenic Rim Brewery, a gorgeous old general store turned beer bar and German food hall. You can sample a few of the craft brews with a tasting paddle (we recommend the Fat Man Maroon Ale) and tuck into hearty eats like hotdogs, wurst platters and a gourmet chiko roll. Once you've had your fill it's time to roll on home—lucky Brisbane is only an hour away.
Alternate accomodation
We're all about choices. If neither of the above places to lay your head takes your fancy (or they're all booked up), check out Greenlee Cottage's hillside cabins, where you can take a tour of the onsite macadamia farm, ride a bike down to the nearby winery or duck down to Lamington National Park. Or you know, just sit on your private deck, wine in hand while you take in the views.
Want more South East Queensland adventures? Here's where to go glamping, hiking and swimming near Brisbane.
Image credit: Tourism & Events Queensland, Ranyhyn Laine