International travel may be out for the holiday season but the good news is, we've found Australia's hottest and most underrated destination for a summer getaway.
While Townsville may not have previously been on your radar, we think this North Queensland city, the gateway to the central section of the Great Barrier Reef, really should be on your hit list. With its beautiful and bustling waterfront strip, The Strand, direct access to Magnetic Island, accessible historic outback towns, ancient rainforests, waterfalls, world-class hikes, a luxe resort—with a 'grammable pool bar—Townsville is home to all of Australia's most iconic and spectacular landscapes—and more.
Here's our insider's guide to a sun-soaked and diverse summer sojourn in Townsville.
Venture To Where The Outback Meets The Sea
For an accessible outback experience just 90 minutes west of Townsville, the enchanting town of Charters Towers will steal your heart. Founded in 1871 after the discovery of a gold nugget, the town is a living montage to Australia's gold mining history. Step back in time to the days of the gold rush at Centenary Park and then pick up a map and do the Towers Hill Walk, where you'll see Allied Rock Wallabies, uncover tales from the storyboards along the way and discover the 29 WWII bunkers scattered around Towers Hill. From the historic outback town, road trip back to Townsville for a stand-up paddle boarding session and a visit to Reef HQ Aquarium, the world's largest living coral reef aquarium (note: Reef HQ will be closed for upgrades for a period of time in 2021— please check here for the latest updates). The national education centre for the Great Barrier Reef marine park, this facility helps spread the reef conservation message and showcase the rare and extraordinary features of the Great Barrier Reef—without visitors having to get wet!
While we can't jet off to the Maldives at the moment but the good news is, we can still live our best island lives—without the international flight or hefty price tag. Just a 20-minute ferry ride from Townsville, Magnetic land is a nature lover's haven. With its palm-fringed shores, secluded bays, an abundance of wildlife and snorkelling trails, this 'grammable is a must-visit. Those who are not experienced divers can still experience the magic of Magnetics' fish species and coral. The island has developed two self-guided snorkel trails—one from Nelly Bay and one from Geoffrey Bay—to explore straight off the beach. Pro tip: you can pick up your waterproof map from a number of outlets on the island.
Soak Up Barefoot Luxury In Townsville North Queensland
To say 2020 has had its challenges would be an understatement. So, after a tough year, it's time to spend the cash you'd saved for that overseas vacay and experience this region on a new—and luxe—level. Channel your inner rock star—or Insta influencer—and ditch the ferry to Magnetic Island for a helicopter transfer with Townsville Helicopters instead. You'll get there in style—and in just 20 minutes, which leaves more time for cocktails and living your best island life. For Miami-inspired glam, check into The Ville Resort and Casino on the edge of the Coral Sea.
Book one of the resort's chic poolside cabanas and soak in the Queensland sunshine or sip on a cocktail at The Ville Splash Bar, which boasts views over to Magnetic Island. For a change of scenery, take a scenic flight over the ruggedly beautiful Hinchinbrook Island with Hinchinbrook Adventures where guests can witness one of Australia's most remarkable continental islands from a very special vantage point. Why not amp up the holiday romance factor and enjoy an exclusive beach picnic for two on one of Magnetic Island's 23 secluded beaches and bays? When in Townsville, right?
Hike from the Reef to the Rainforest
Delve into ancient rainforests, explore palm-fringed beaches and spot native wildlife on foot. Townsville North Queensland has some excellent hiking trails and short walks to suit every fitness level, including the bucket list 4km Forts Walk on Magnetic Island. Spot one of Northern Australia's largest colony of sleeping koalas in the eucalypt trees as you make your way to historic WWII fort ruins and enjoy panoramic views over the coast from the top of the fortifications. Chase waterfalls at Wallaman Falls, part of the traditional lands of the Warrgamaygan Aboriginal people, Australia's highest single-drop waterfall, or take on the world-famous multi-day hike on the Thorsborne Trail in the ruggedly beautiful Hinchinbrook Island National park. For shorter, more leisurely walks to some special sites, pull on your walking shoes and head to Towers Hill, Castle Hill, Mt Inkerman Nature Trail, and the TYTO Wetlands.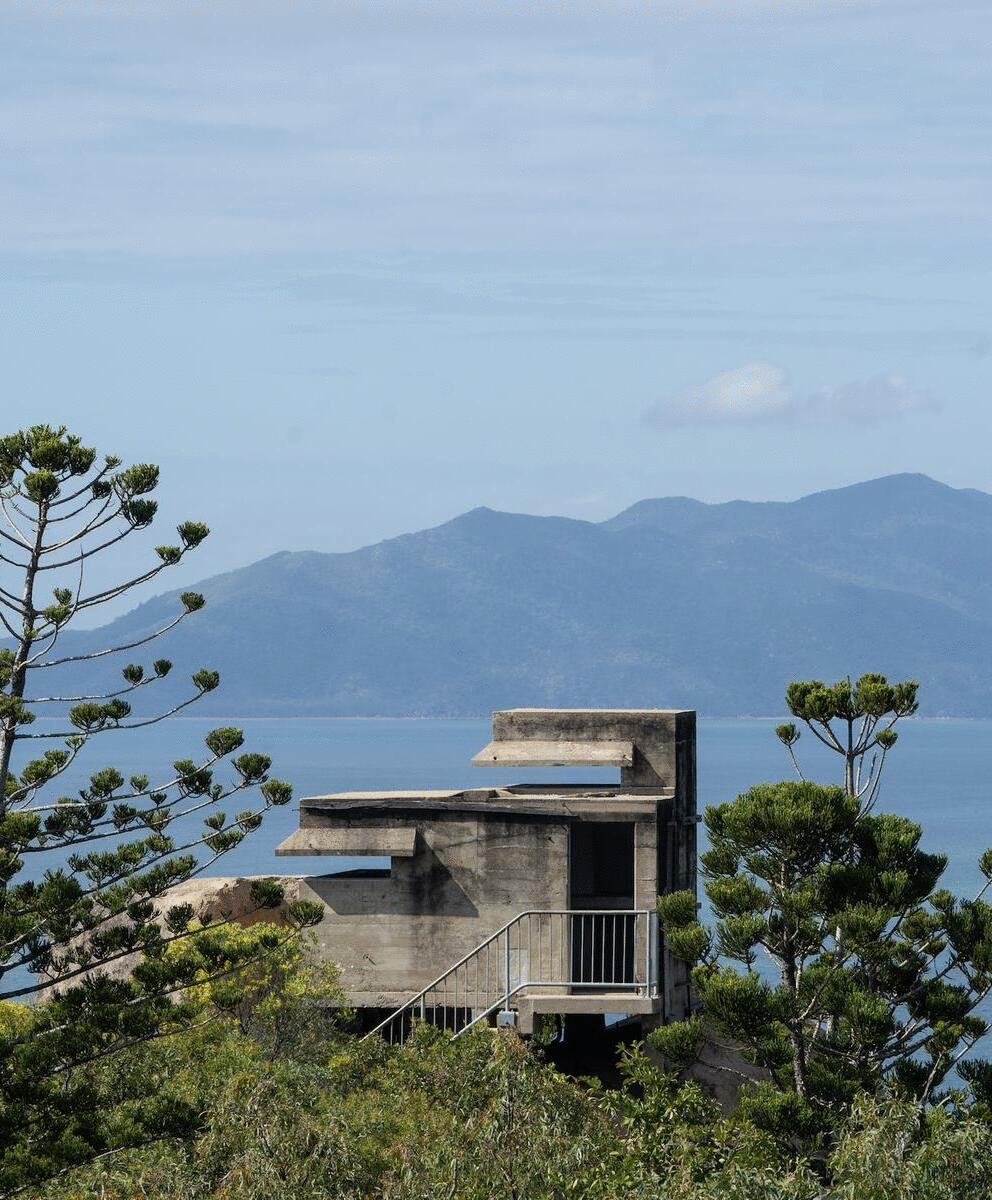 Explore The Wonder Of The Great Barrier Reef
One of the seven wonders of the natural world, the Great Barrier Reef Marine Park is one of the world's most diverse ecosystems. In other words, you can't leave North Queensland without witnessing its staggering natural beauty first-hand. Friends (ahem) have even said the mere sight of the reef brought tears to their eyes. Those who want to explore the magic of the outer reefs, Adrenalin Snorkel and Dive, Yongala Dive and Pro Dive Magnetic Island all offer complete reef dive and snorkelling experiences. Magnetic Island is also home to some incredible dive sites, with its shallow, warm waters, it is also easy for snorkelling novices to explore the island's accessible fringing reefs so they don't miss out on the beauty of the underwater world.
A mere 90-minute drive south of Townsville will have you diving the shipwreck of the SS Yongala off the coast of Australia's sugar capital, the Burdekin—hailed as one of the best wreck dives in Australia and one of the top five in the world. For a unique experience, dive into The Museum of Underwater Art [MOUA], the first of its kind in the Southern Hemisphere. An innovative fusion of art, science, culture and conversation, MOUA is designed to share stories of the reef, the culture of its First Nations people and spark meaningful conversation about reef conservation. This is a truly unforgettable underwater tour you don't want to miss.
Go Sailing To A Tropical Island
It's not a tropical holiday without snorkelling in crystal-clear waters, sailing to secluded beaches and watching the sun set over the water with a vino in hand. Fortunately, Townsville provides the perfect backdrop for the summer holiday of your dreams. Whether it's a snorkelling or dive adventure, a leisurely cruise around the islands or a fun-filled day of water sports, swimming and SUPing, there are sailing adventures for every taste. After a day's salty adventures, kick back on Pilgrim Sailing's 58-foot yacht with a cheese board and glass of organic wine and watch the sun set over the island. Now, that's our kind of bliss.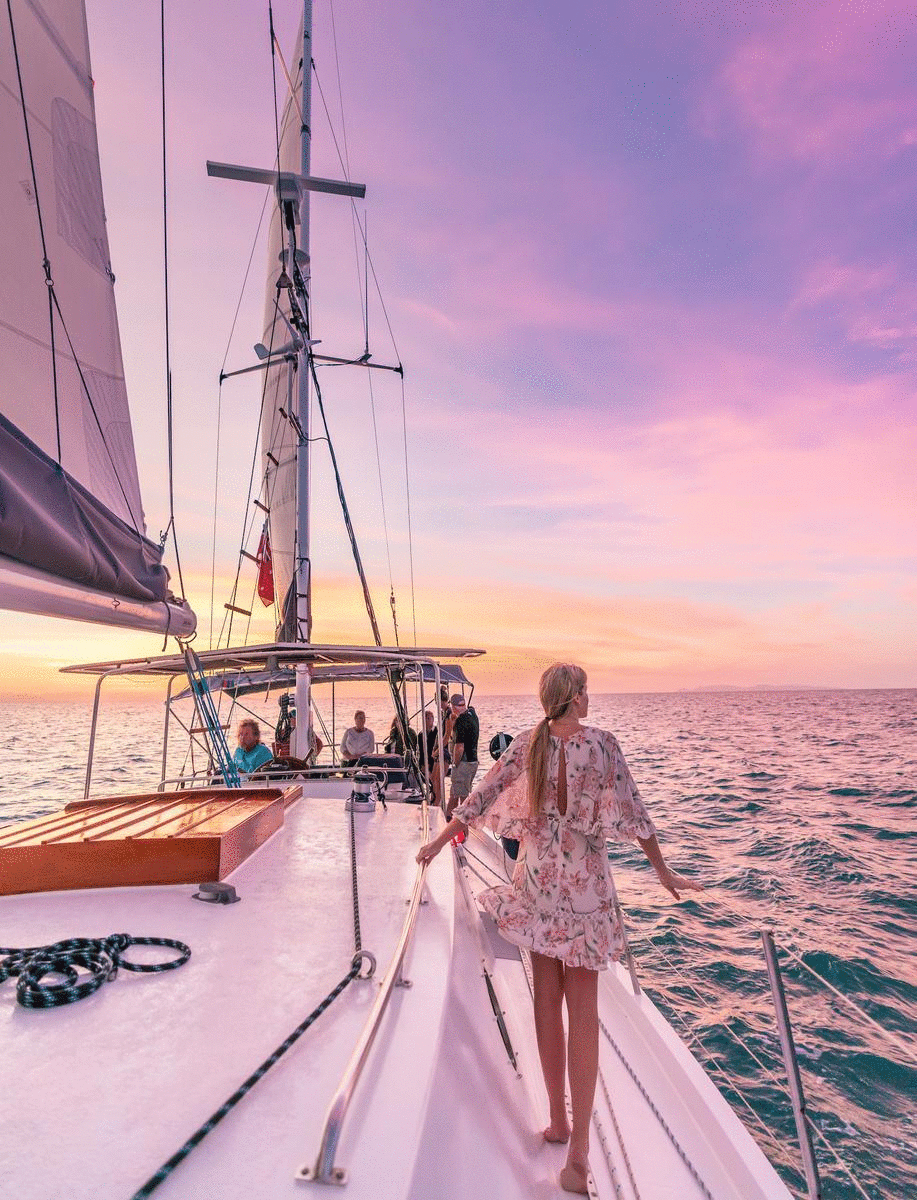 Chase Elusive Marine Life
Keen to channel your inner angler? Townsville is a veritable fishing mecca with access to some of Australia's most iconic game fish such as Barramundi, Giant Trevally and Marlin. Hire a boat from Townsville Boat Hire and spend a memorable day on the water or join a charter with Northern Conquest Charters for a premium fishing adventure. For a relaxing experience, pack a picnic – and a few cheeky beers - and throw a line out from the banks of the mighty Burdekin River, off the ruggedly beautiful beaches of Hinchinbrook Island or from the iconic Picnic Bay Jetty on Magnetic Island.
Start packing your bags and get set to soak up the beauty of Townsville while doing good and supporting your own backyard.
Image credit: Tourism Events Queensland
Editor's note: This article is sponsored by Townsville and proudly endorsed by Urban List. Thank you for supporting the sponsors who make Urban List possible. Click here for more information on our editorial policy.